---
The Art Deco design aesthetic comprises elements like streamlined, symmetrical forms, geometric designs, rich material and textile palettes, decorative lighting fixtures, and rich, jewel-tone colour schemes. To further elucidate what Art Deco interiors and architecture look like, we have curated a guide of the 5 most stunning Art Deco inspired restaurants in India. And it's good to know that these eateries offer a delectable dining experience.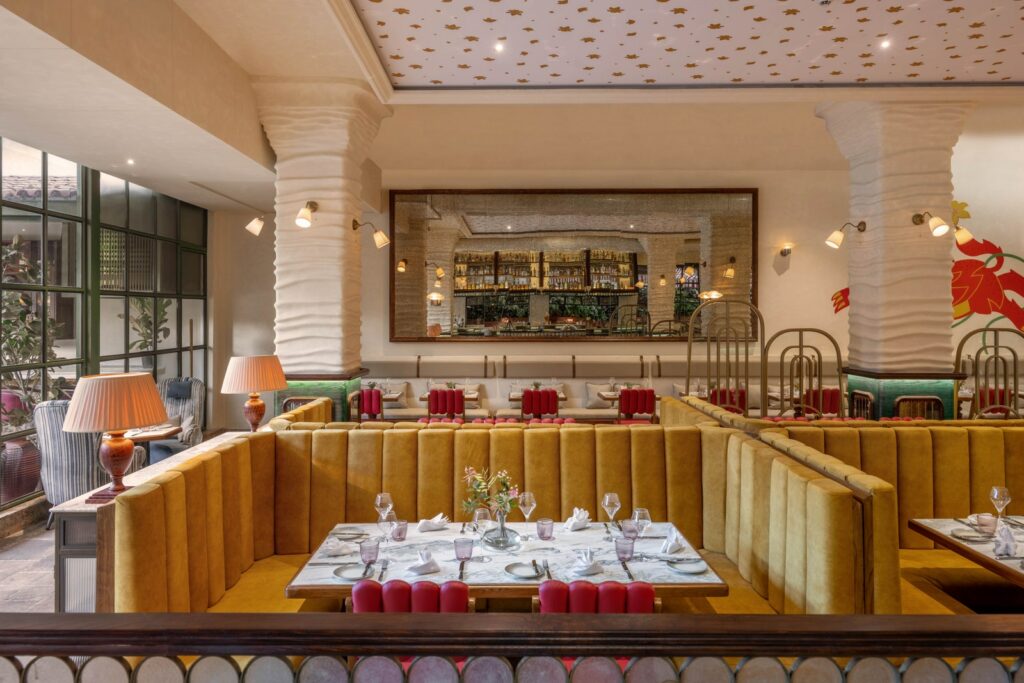 ---
Lupa, Bengaluru
Art Deco blends with a Mediterranean design style at chef Manu Chandra's eatery Lupa. Reminiscent of an Italian holiday villa, the restaurant is an expansive 11,000-square-foot space. Designed by architect Jatin Hukkeri and his firm—WDA, Lupa is characterised by arched windows, stately columns, an almost-quadrangle-shaped courtyard, a brass-clad bar counter, luxe upholstery, and geometric glass and metal screens and railings. The material palette includes Indian marble and granite, along with brick, terracotta, and timber. Guests can grab a table in the eatery's scenic courtyard, the primary dining and bar area, or the ​​private dining section on the mezzanine. The restaurant also houses a vertical garden, an open kitchen, a pizzeria, a live grill, and a wine cellar. The cafe's food menu is a contemporary take on Mediterranean fare.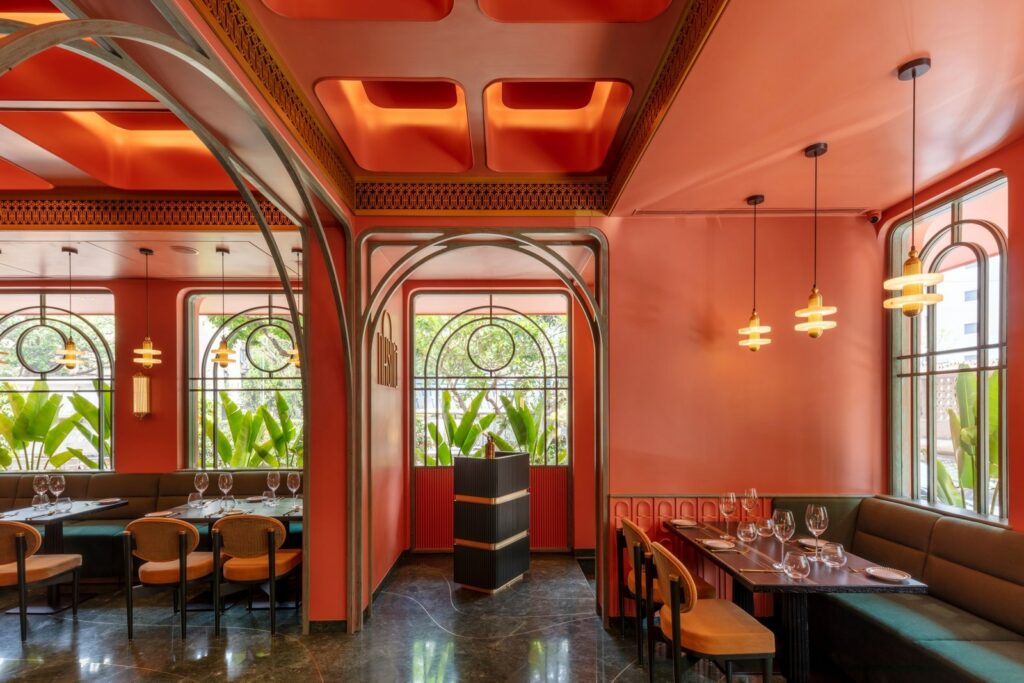 Nksha, Mumbai
Located in the heart of the city's Art Deco district—Marine Drive, Nksha is a welcoming North Indian eatery. Designed by Shruti Jalan and Neesha Alwani of ns*a Architecture & Interiors, the restaurant is reminiscent of an old Bombay speakeasy. Nksha's interiors exhibit plush fabrics, majestic arches, brass accents, ornate chandeliers, repetitive patterns in brass and gold, and an arresting colour combination of coral and forest green. Moreover, the intimate 49-seater eatery has an open kitchen bathed in green tiles, a glimpse of which can be caught in a ribbed brass and forest green window. The restaurant also has a bar that exhibits a similar ribbed brass and forest green aesthetic. Nksha's signature dishes include the ​​Dahi Bhalla Papri Chaat, Chutneywali Tandoori Fish Tikka, Truffle Essence, Mushroom and Cheese Kulchas.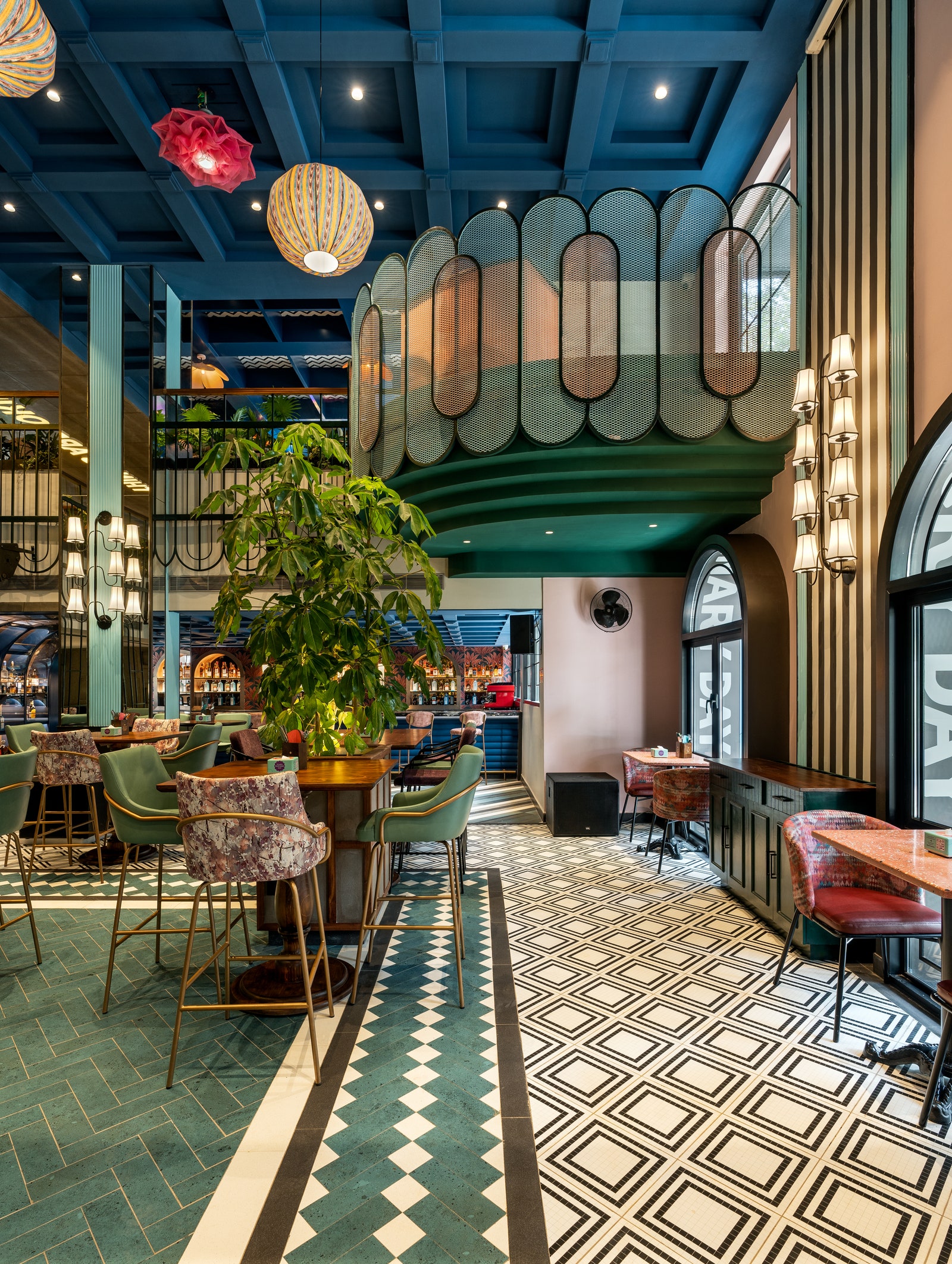 ---
Daysie, Bengaluru
Situated in the heart of Bengaluru, Daysie is a new all-day dining restaurant designed by Studio Camarada. Established by partners Anirudh Kheny, Neeti Gokhalay Kheny, and Atul Sunder, the restaurant is an expansive split-level space featuring indoor and outdoor dining with a striking 10,000-square-foot bar. This lively eatery's interiors feature geometric patterns and motifs, eye-catching jewel tones, and a rich material palette. In particular, the mezzanine level is a visual delight. It comprises a bar, which is evocative of an age-old Hollywood box office, and elegant sofas. Additionally, Daysie's chefs have curated an extensive menu comprising innovative multi-cuisine fusion dishes. Order the Lobster Bisque, Mutton Paya, Bohri Keema Samosas, Shrimp Pani Puri, Haleem Butter Toast, Blue Cheese and Poached Pear Flatbread, Tulsi Paneer Rara, Masala and Keema Khakhra, and the Salmon Papdi Chaat, and you will not be disappointed.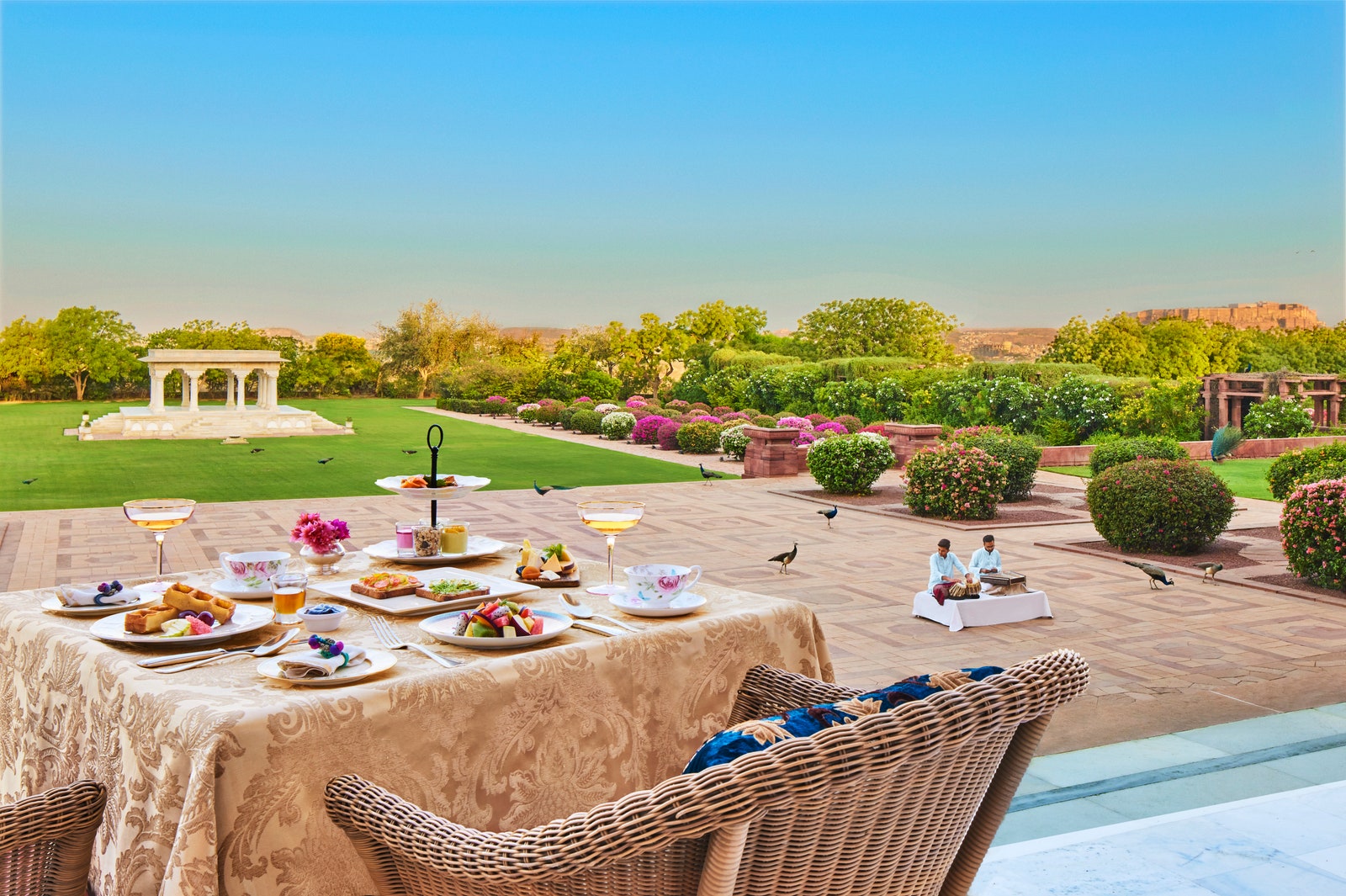 ---
Pillars, Umaid Bhawan Palace, Jodhpur
One of the biggest private residences in the world, Umaid Bhawan Palace is a beautiful sandstone structure that exhibits elements of a blend of both Art Deco and Indo-Saracenic architecture. The domed palatial hotel's signature eatery—Pillars, also showcases the Art Deco style. The eatery and palace feature elements such as decorative screens, sunburst motifs, plush materials, streamlined furnishings, and chevron patterns. Situated in a picturesque colonnaded verandah, Pillars offers unobstructed vistas of the well-manicured Baradari Lawns of the palace and the majestic Mehrangarh Fort. The restaurant serves delicious Rajasthani dishes along with global plates. The restaurant's Wild Mushroom Risotto, Lasagna Bolognese, Chargrilled Vegetables, Glazed Honey Mustard Chicken, Chocolate Mud Pie, and Lemon Curd Tart are popular.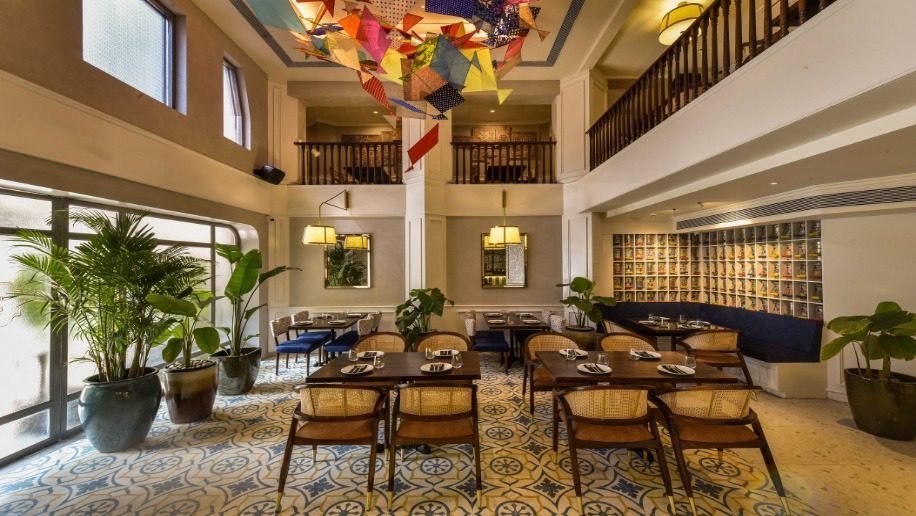 ---
Bombay Brasserie, Mumbai
Located in Dhanraj Mahal, an Art Deco structure built in the 1930s, Bombay Brasserie Colaba offers regional Indian comfort food in a welcoming setting. When it was built, Dhanraj Mahal served as the opulent palace of the Raja Dhanrajgir of Hyderabad. Presently, the imposing structure is a one-of-a-kind Art Deco landmark in the city. Bombay Brasserie's interiors celebrate the building and aim to transport guests to the villages of India with intriguing decor elements such as colourful kites, ancient tin tiffins, and handwoven fabrics. Our top picks from Bombay Brasserie's food offerings are the Hot Kadhi Samosa Chaat, Shetty Hotel Chicken and Dosai, Marwari Papad Kofta, Punjabi Cooker Chicken, Irani café-styled Parsi Berry Pulao and ​​Anglo-Indian Bread Pudding.
---