Wardrobes are personal spaces and have come a long way from simple wooden ones to chic and modern styles. They are convenient, practical and affording more space for storage. No longer is there just one design to fit every bedroom. They have become sleek, modern, showcase different designs and employ different materials in their construction. Their designs change every year, their look and finish is an integral part of bedroom design and decor. So this year, let's see what are the trends for wardrobe design, curated for personal spaces.
1.Classic Mirror Bedroom Wardrobe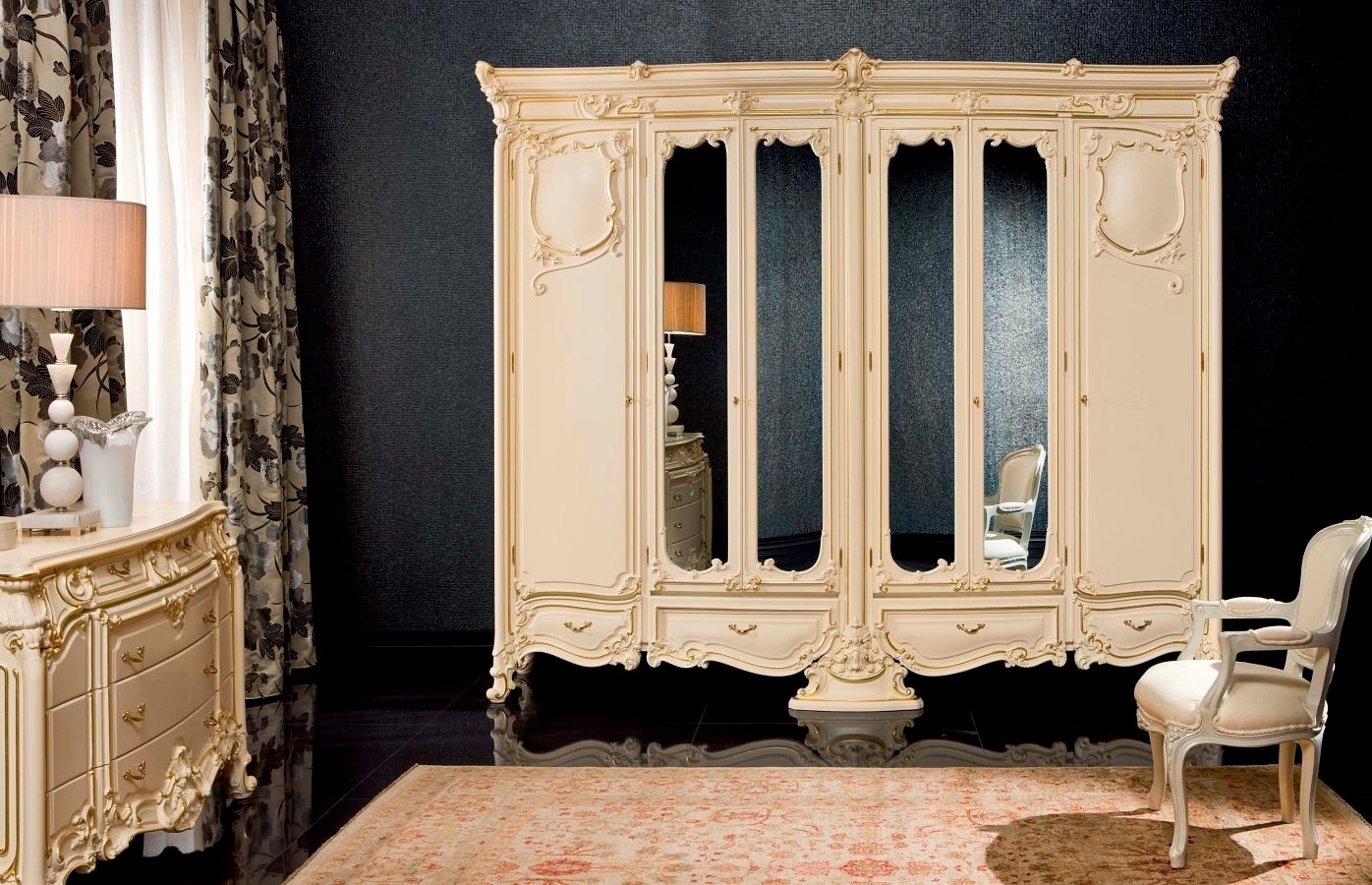 The classic style of wardrobe is just right for the bedroom to give an antique look to the rooms. With a fashionable look, a wooden attic wardrobe for the bedroom just gives the perfect classic old look.
---
2.Full Wall Modern Wardrobe Design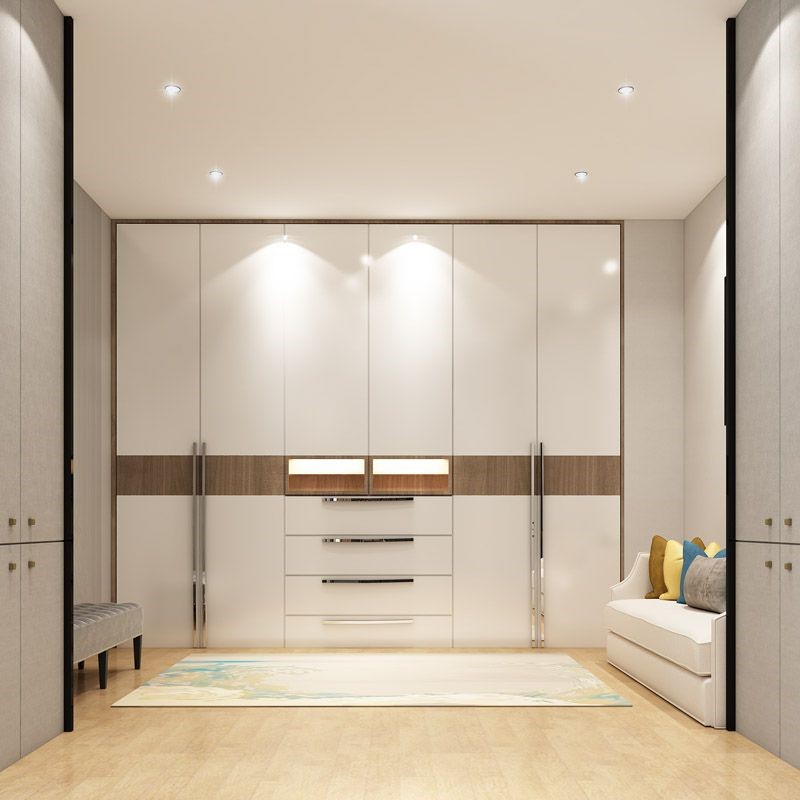 If one looks for a wardrobe with ample storage, this is just the right kind of wardrobe for the bedroom. It is fuss-free and can be very spacious without dictating much attention in the room. It makes sense to have a wardrobe design , with minimalistic approach that could just fit everything in it.
---
3.Wardrobe with Mirror Doors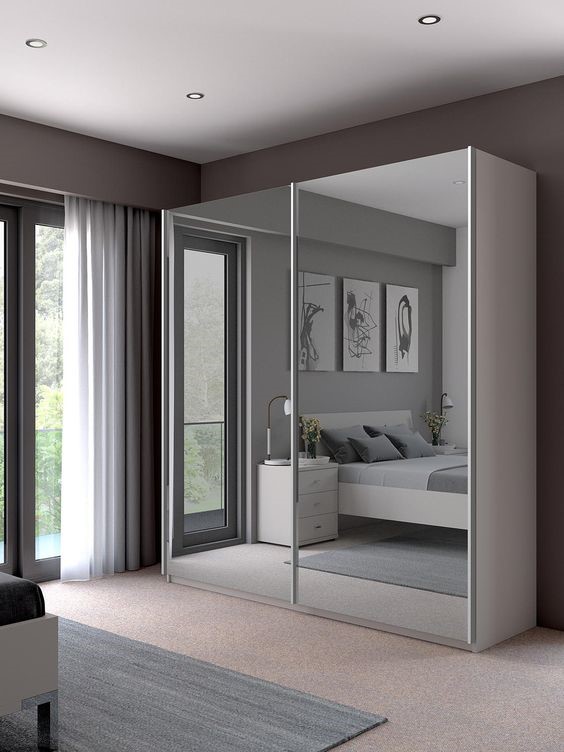 An easy on pocket option if one opts for a chic style mirror wardrobe, just saves a lot of space for a dresser and gives a whole look of the room. Adding a full reflection of the room and making it look spacious and large, it goes perfect with modern decor or even a rustic vibe and adds a classy touch to the space.
---
4.Sliding door wardrobe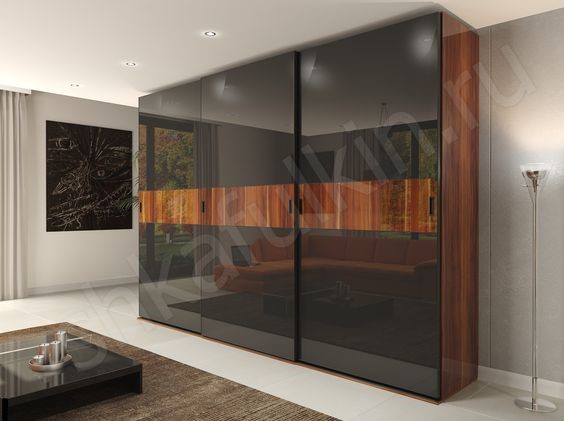 When space is inadequate in small apartments, the sliding door wardrobe design comes to rescue . Wardrobes with sliding doors are perfect for small apartments as they help save a ton of space that is otherwise unnecessary and not utilized, thanks to traditional door types. As their doors slide horizontally, they offer the biggest advantage of saving the space by not taking up the room in front of them. Besides this, this kind of wardrobe also doesn't hinder the traffic flow in the room.
---
5.TV cum Wardrobe design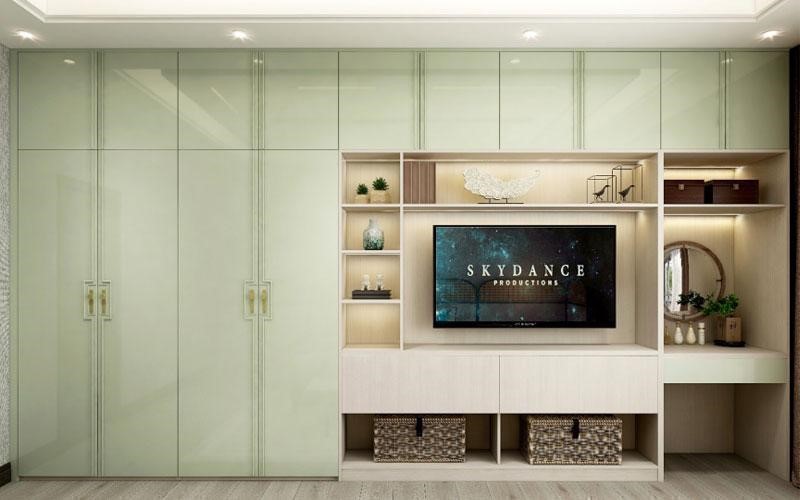 Another space saving design along with an integrated option for installation of television, is an added benefit . One must make sure to have the right height of the Television, for a perfect viewing experience.
---
6.Wardrobe with Bright Laminate Colours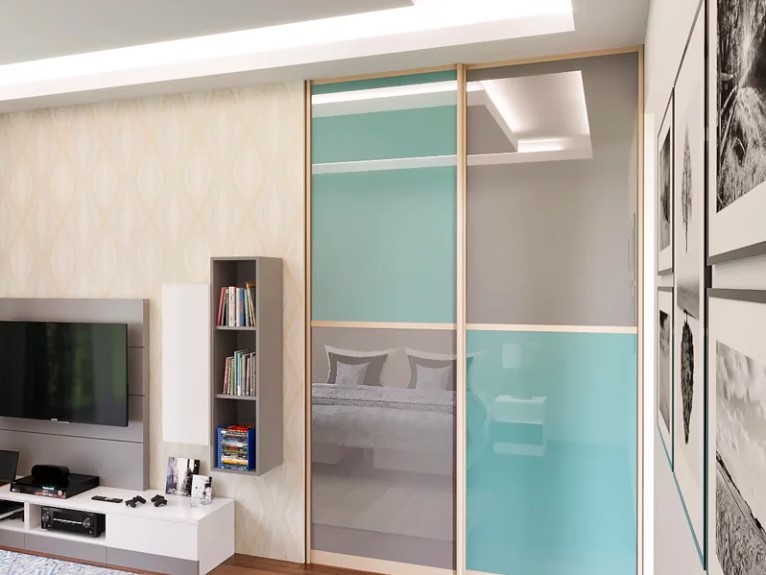 Laminates on wardrobe doors are a trend to keep an eye out for. They bring life to a minimalistic room and add showmanship to modern interiors. One can simply choose a monotone glossy look or opt for an artistic piece of abstract laminate to your wardrobe design to define your style, making the decor more personal.
Home designs must be refreshed every couple of years and hold true for your bedroom decor too, and with the onset of pandemic and people spending most of their time inside their comfort spaces, wardrobes come as a rescue for storage, design and colour.