---
Recently, cruises have become very popular in India. More and more Indian tourists are looking for new ways to explore the country. Moreover, cruise ships are now offering diverse itineraries that meet the tastes and preferences of modern Indian tourists. This list of cruise ships provide impeccable service, luxurious amenities, and an immersive experience. From a British-era ship turned high-end yacht in Kolkata to traditional boats in the Kerala backwaters, there is a cruise for every taste. Save this curation to take your holiday to the next level.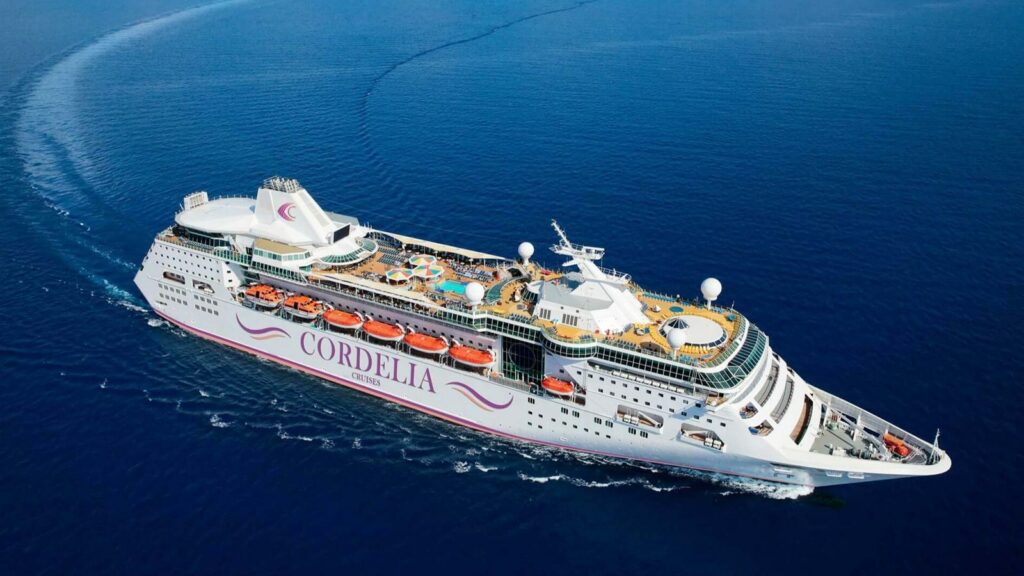 ---
1. The Empress by Cordelia Cruises
With facilities on board at par with international ships, Cordelia Cruises' the Empress features two, three, four, five, and seven-night itineraries. This luxury cruise has several courses for sails from Mumbai, which include destinations like Kochi, Goa, and Lakshadweep. On board the Empress, guests can expect sumptuous guest rooms, several dining venues, live dance performances and entertainment acts, scenic seascapes, and fun onboard activities. The onboard expert culinary team whips up delicious Indian and international cuisine using fresh produce. Furthermore, the ship also organises special themed activities for occasions such as Diwali, Christmas, and New Year's Eve.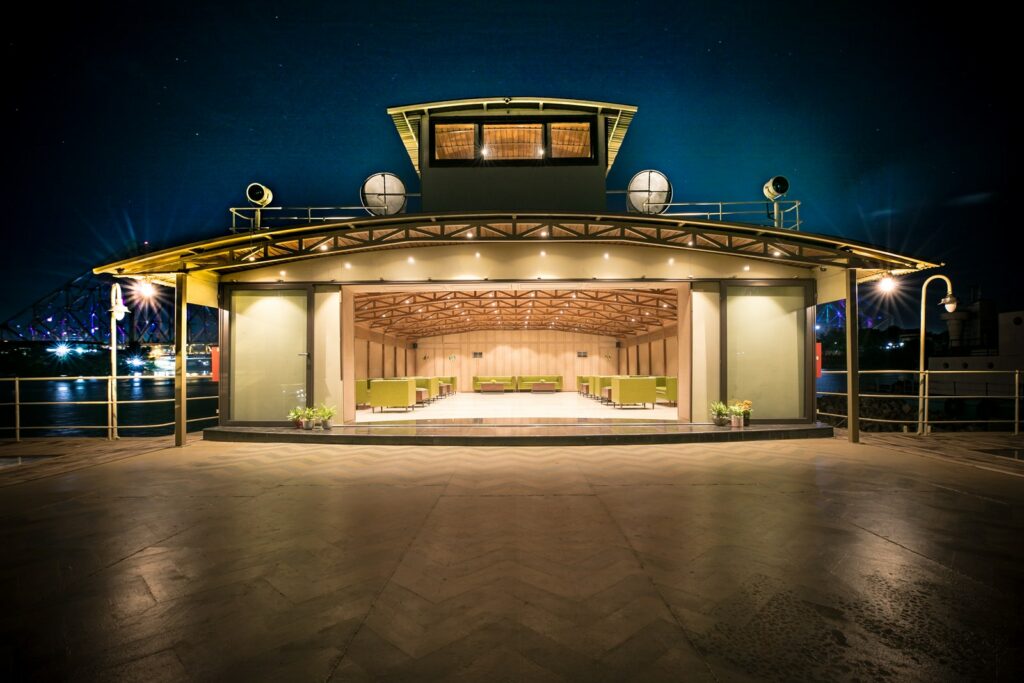 ---
2. The Bengal Paddle
The Bengal Paddle marries the first-hand experience of living in the Kolkata of British India with luxury. The last remaining British-era ship from 1945, the Bengal Paddle (earlier known as PS Bhopal and used to ferry passengers across Hooghly) has been resurrected into a luxury yacht by the enthusiastic folks at The Barge Company. Housing three decks and with the capacity to host 500 people, the Bengal Paddle has played host to many events, from private parties to fashion shows and more while sailing in the Hooghly river. Each deck has an enclosed area as well as open lounge spaces where you can unwind in the breeze. The ship also serves delectable global dishes to amp up the experience as one enjoys the expansive river view.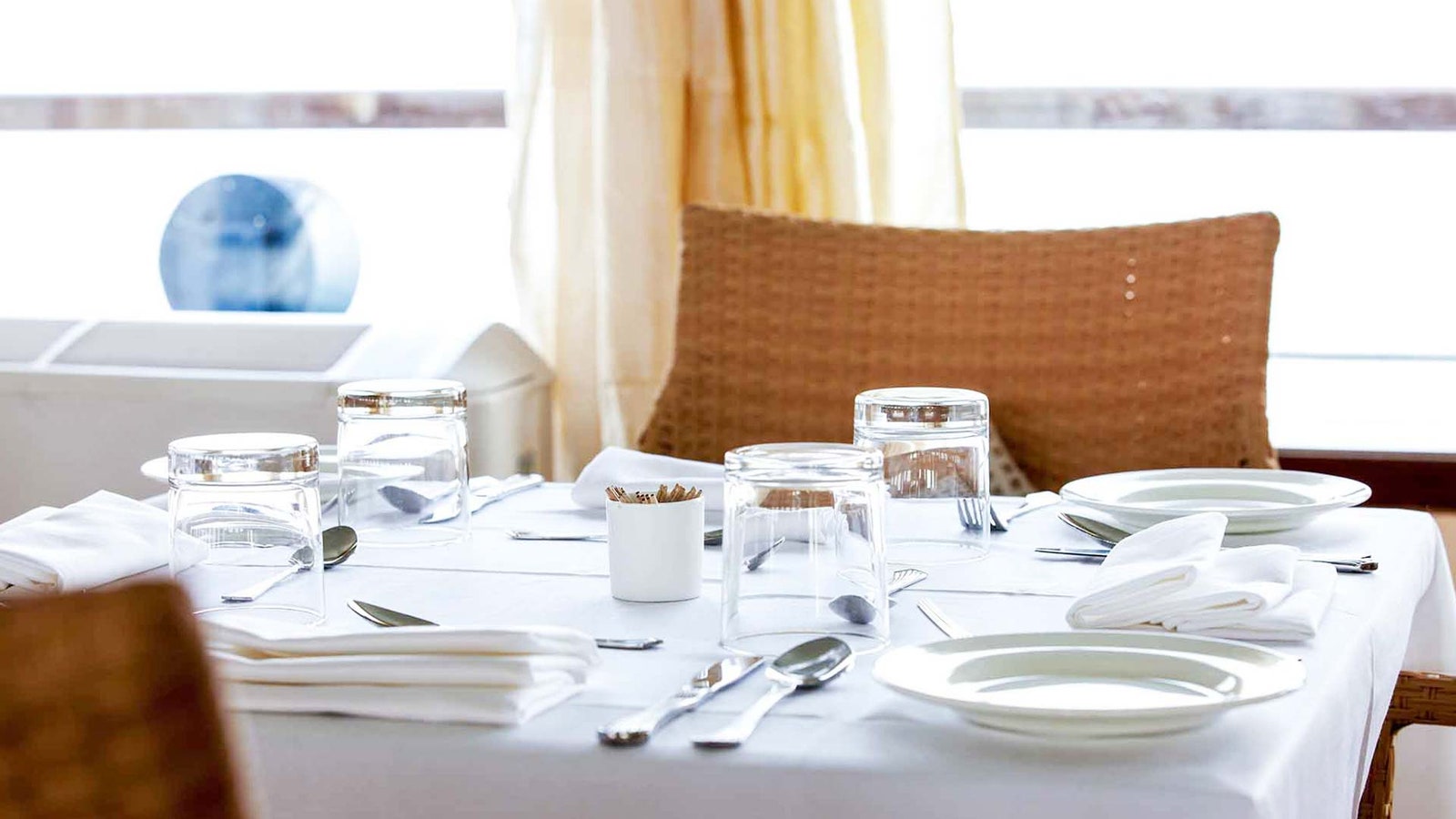 ---
3. MV Mahabaahu Cruise
This river cruise ship sails on the Brahmaputra River in Assam. Visitors can choose to sail downstream from Jorhat to Guwahati or upstream from Guwahati to Jorhat in eight days. The cruise features 23 well-appointed guest cabins and multiple fine-dining eateries, and offers the opportunity to participate in several activities and excursions. The excursion highlights include a boat safari in the Kaziranga National Park and visiting tea estates, temples, and local villages. The activities onboard feature yoga sessions and bonfire nights. Furthermore, the ship houses a swimming pool, a number of sun decks, a salon, a spa, and a bar and lounge.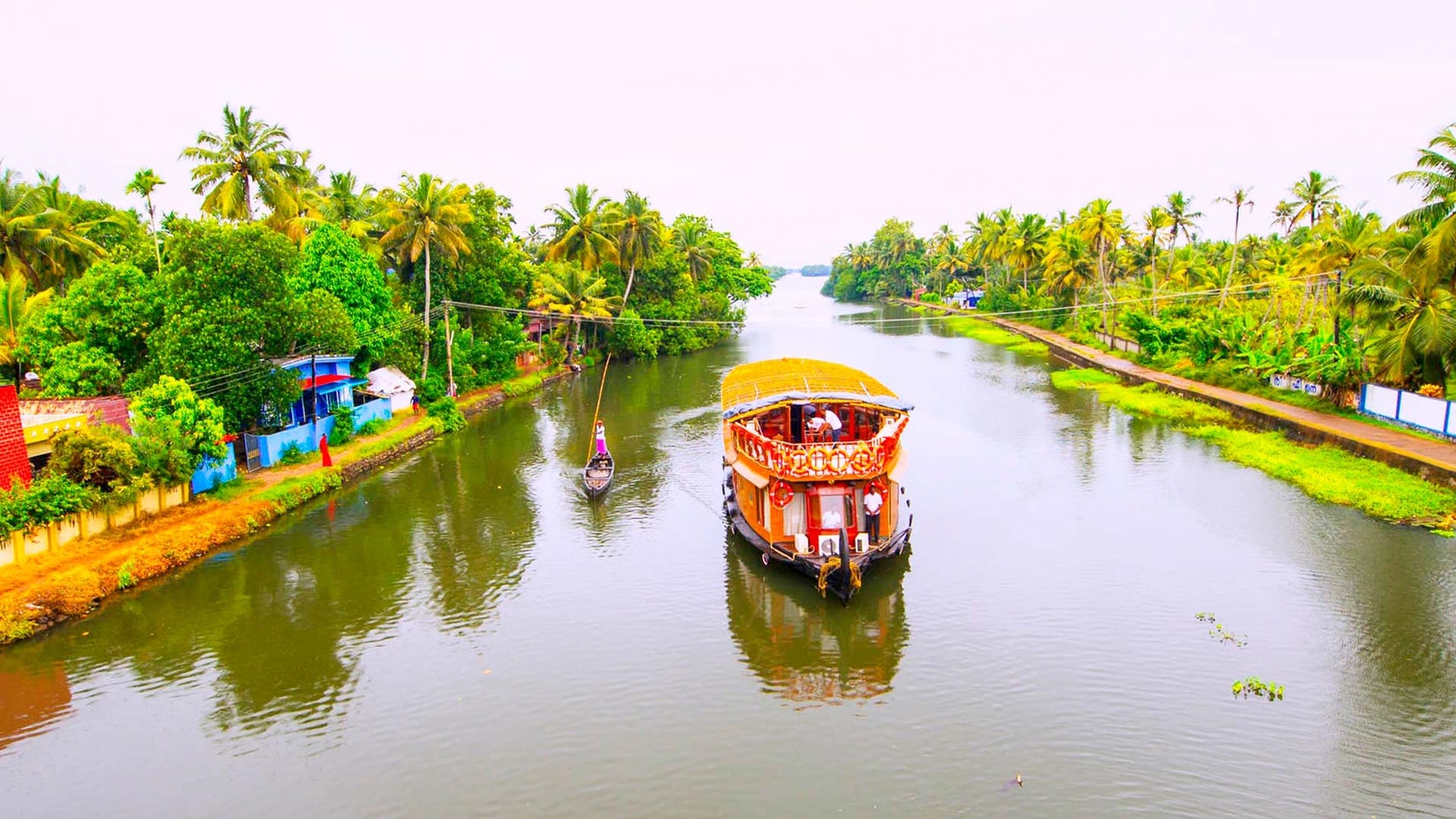 ---
4. RV Vaikundam Cruise
An award-winning cruise ship, the RV Vaikundam sails in lakes, lagoons, rivers and canals of the Kerala backwaters. The ship's hull is modelled on a traditional Kettuvallam or rice barge of Kerala. It boasts nine well-appointed guest cabins with visually striking furnishings and state-of-the-art amenities. The boat also has a restaurant, a bar, a library, and an Ayurvedic massage room. Guests can choose the chef's special Kerala cuisine meal that includes fresh catch of the day served on a banana leaf. RV Vaikundam's itineraries range from two nights to seven nights and include the towns of Kochi, Alleppey, Changankari and ​​Thottappally. Excursions from the ship comprise exploring Kerala's quaint villages, spotting diverse wildlife, watching ancient dance performances and martial arts acts, and meeting local craftsmen.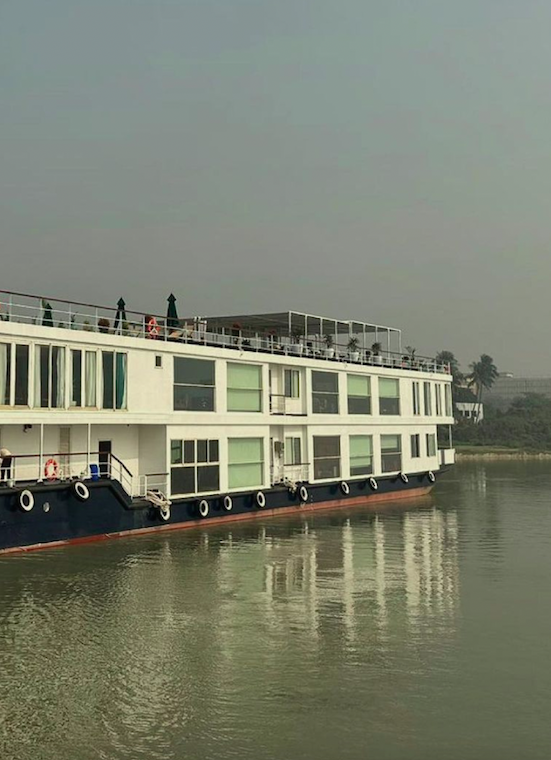 ---
5. MV Ganga Vilas by Antara Cruises
MV Ganga Vilas is the first-ever cruise vessel made in India. ​​Unveiled by Prime Minister Shri Narendra Modi earlier this year, it offers the longest luxury river cruise experience in the world. This cruise ship takes guests through five Indian states and Bangladesh over the course of 51 days. Sailing on MV Ganga Vilas starts in Varanasi and continues eastwards for Dibrugarh in Assam via Bangladesh. Sights along the river system include Kashi, Bodh Gaya, Vikramshila, Patna and Dhaka in Bangladesh. The sumptuous cruise comprises three decks, 18 elegant suites with a capacity of 36 guests. The ship features butler service, appetising Indian and global cuisine, all-inclusive shore excursions, and entertaining activities.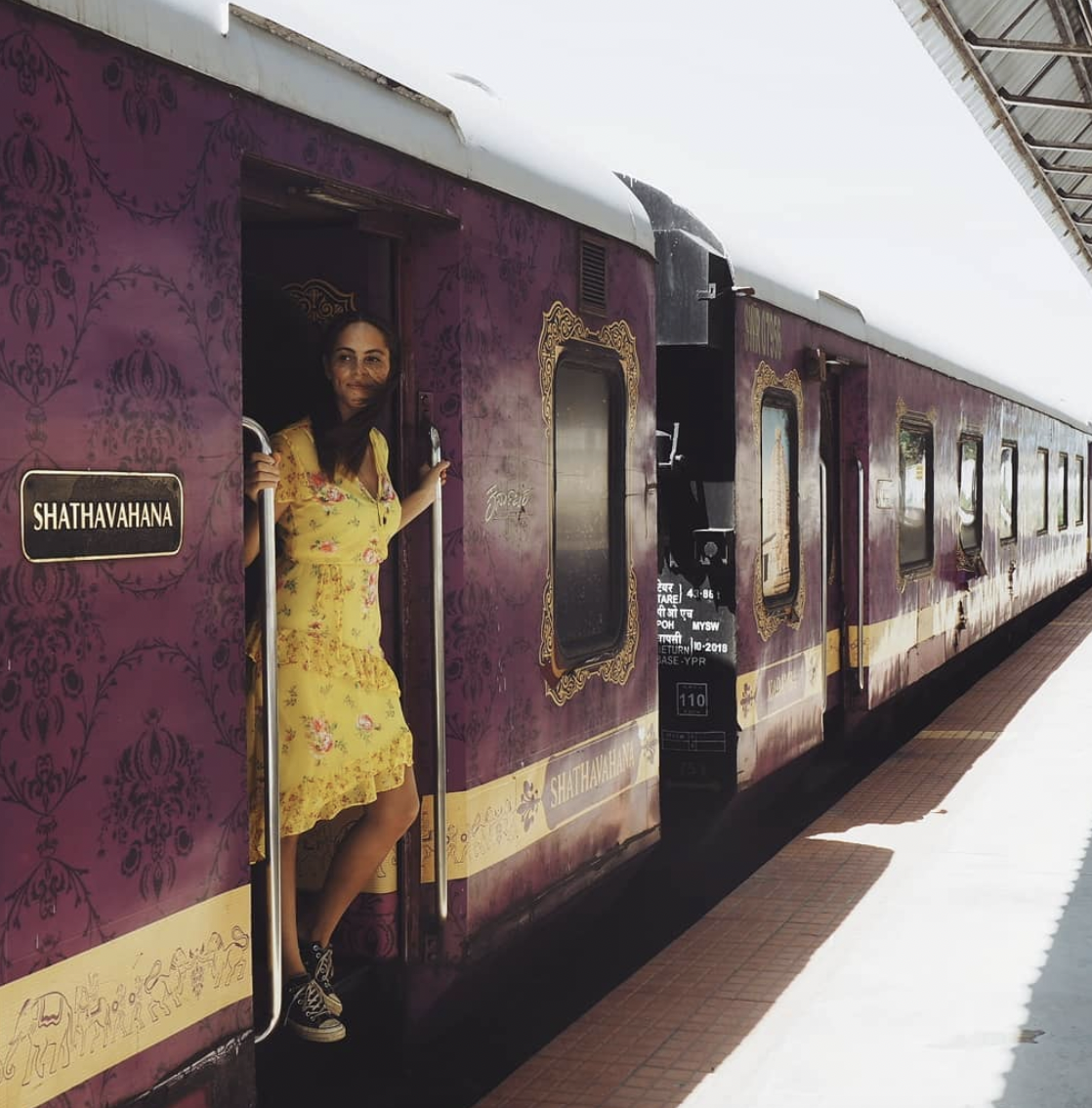 ---
6. The Golden Chariot
The Golden Chariot is a palatial train that offers a seven-day itinerary, which comprises a day cruise in the tranquil backwaters of Kerala. The train itself is beautifully decorated, with expansive cabins and a spa. The backwater cruise sails in ​​Vembanad Lake and includes a delectable lunch at a restaurant by the lake. Kerala's backwaters are renowned for their unspoiled beauty, and the cruise provides a chance to witness it up close. During the backwaters cruise, guests can spot exquisite, endemic flora and fauna and visit local markets to shop and learn more about the local culture.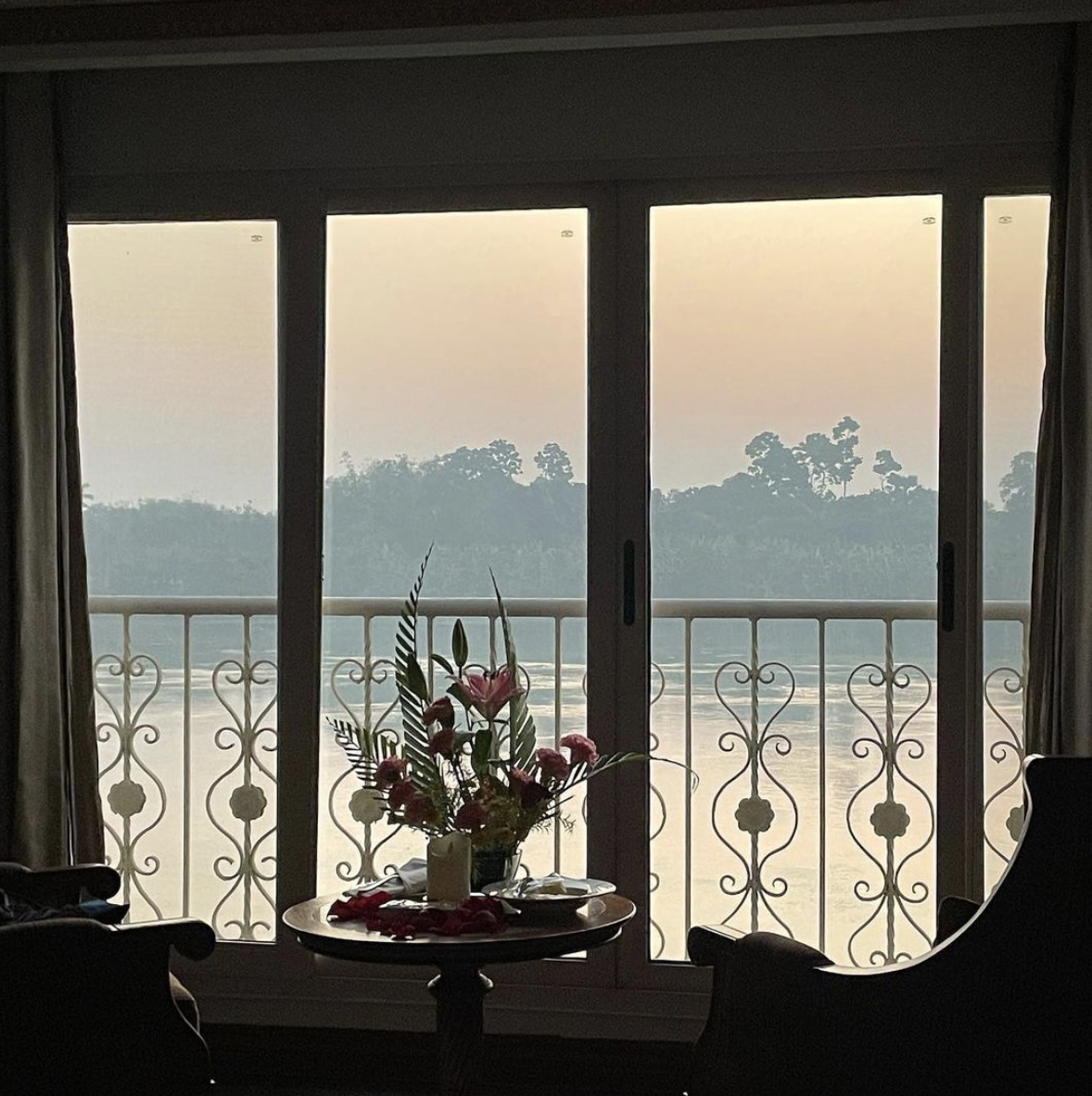 ---
7. The Sacred Ganges and Maharajas' Express by Uniworld Wellness Cruise
Guests begin their journey by embarking on the Ganges Voyager II in Kolkata. They sail for seven days onboard the cruise ship while visiting the villages lining the Ganges river and participating in a carefully curated wellness programme that includes yoga sessions. During the cruise, visitors can go on excursions to see awe-inspiring temple complexes, meet local craftspeople, and visit vibrant flower markets. After seven days on board the Ganges Voyager II, guests continue their voyage via Maharajas' Express, a regal train that takes them to Agra, Jodhpur, and Mumbai.
---
---