---
London and Sarajevo-based practice JaK Studio has unveiled Home Office Module Cubed (HOM3), a collection  of customisable modular units, which can be used as home offices, gyms, glamping cabins, treehouses or even extra bedrooms. The award-winning firm conceptualised the idea of these cabins during the coronavirus lockdown. HOM3 is a result of the growing need of having dedicated work and leisure spaces at home to think, recharge or unwind. These modular cabins are evocative of the renowned online game, Minecraft. The HOM3 units will enable people to build entirely customisable modular cabins that can be placed in their terrace, garden or backyard. Its aim is to provide people a unique and innovative design solution for a new era of flexible working.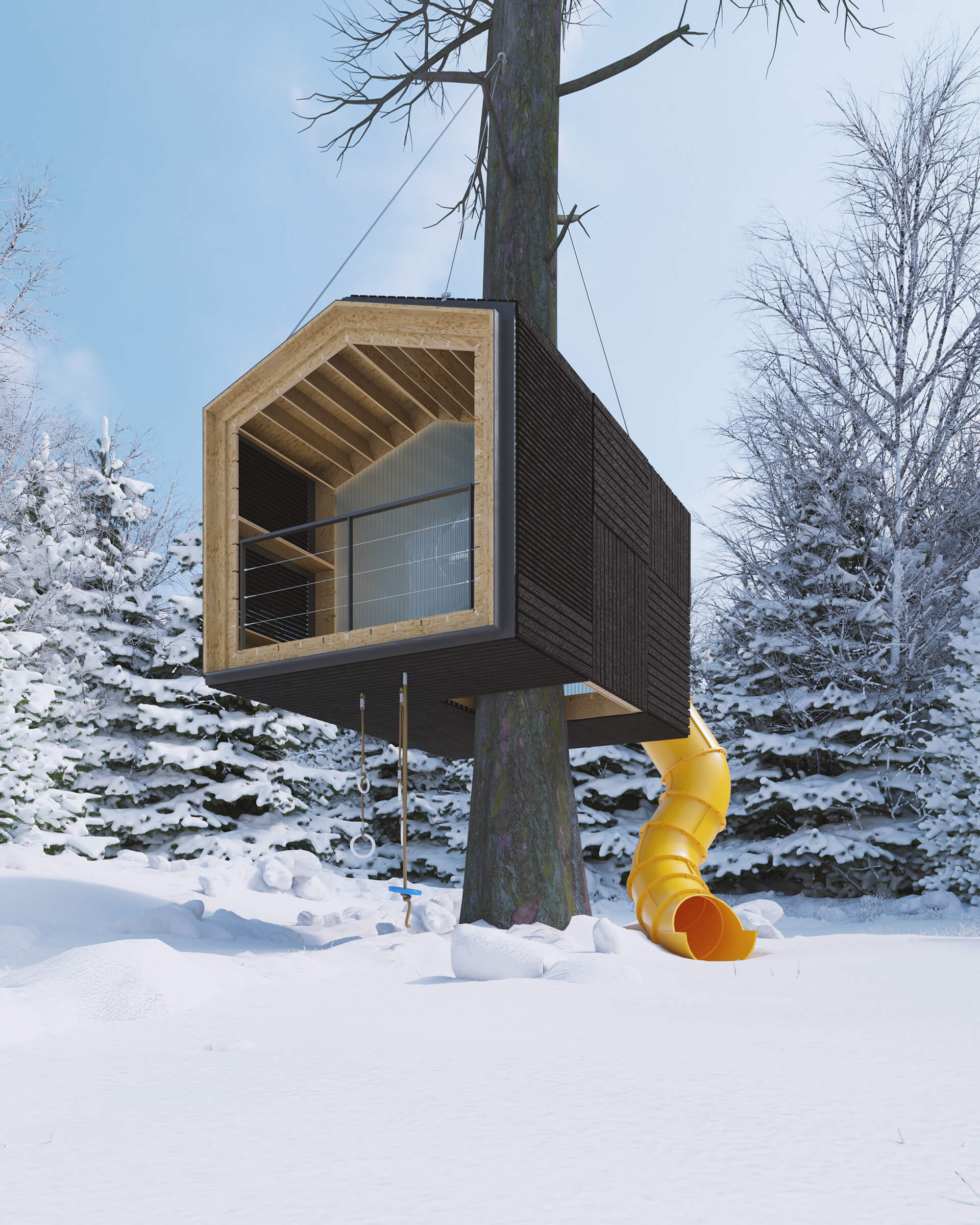 ---
The coronavirus pandemic has had a great impact on the way people are using their homes. People are moving away from more open layout interiors to creating designated work and leisure zones. Designers and architects globally are working towards innovative design-forward solutions to help reimagine our residences. "There has been a growing trend in recent years for garden sheds and outhouses that can be used flexibly as work or leisure spaces and the pandemic has only accelerated this trend. During lockdown, our team became fascinated by the principles of games such as Minecraft, which allow people to transform and customise their environments, and we began experimenting with the idea of customisable, modular micro-architecture. HOM3 transports what we found in the gaming world to the physical space, offering a really unique design solution for modern living," says Jacob Low, Director of JaK Studio.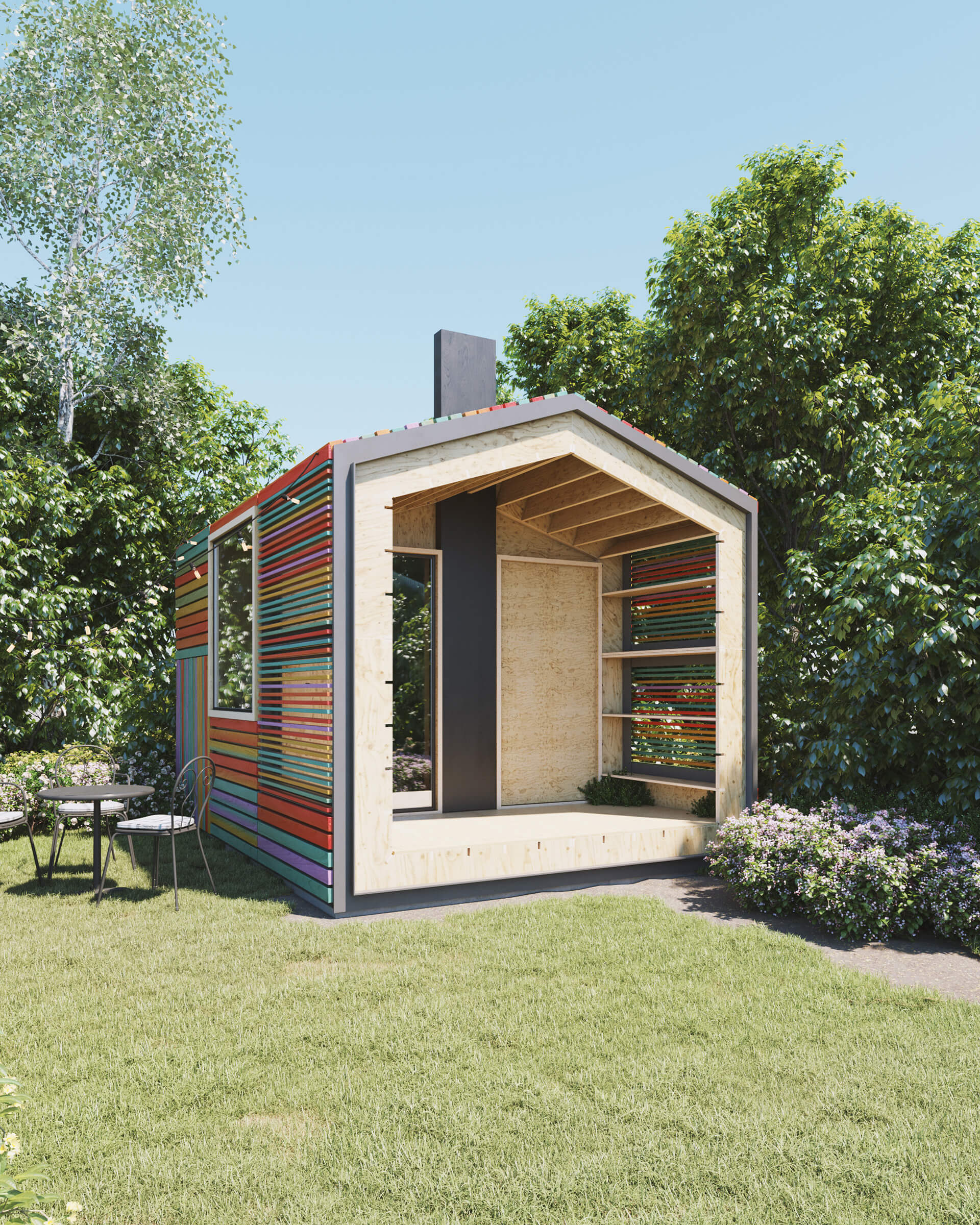 ---
The HOM3 units can be entirely customised. People can personalise the size and shape of their cabin to meet their specific requirements. They can also select from a series of furnishings and fittings to create spaces such as sleep pods, home offices, gyms, art studios or playhouses. Moreover, the HOM3 modules can be built anywhere in the world—from a beach to a forest, and even on a trailer and taken on a vacation. Currently, each cabin is being designed by the JaK Studio team. But, the practice is in the process of collaborating with acclaimed indie game developers, AI Interactive, to create an interactive platform that will enable individuals to entirely design their own HOM3 cabin. This platform is set to be launched this summer and will open up a multitude of design possibilities.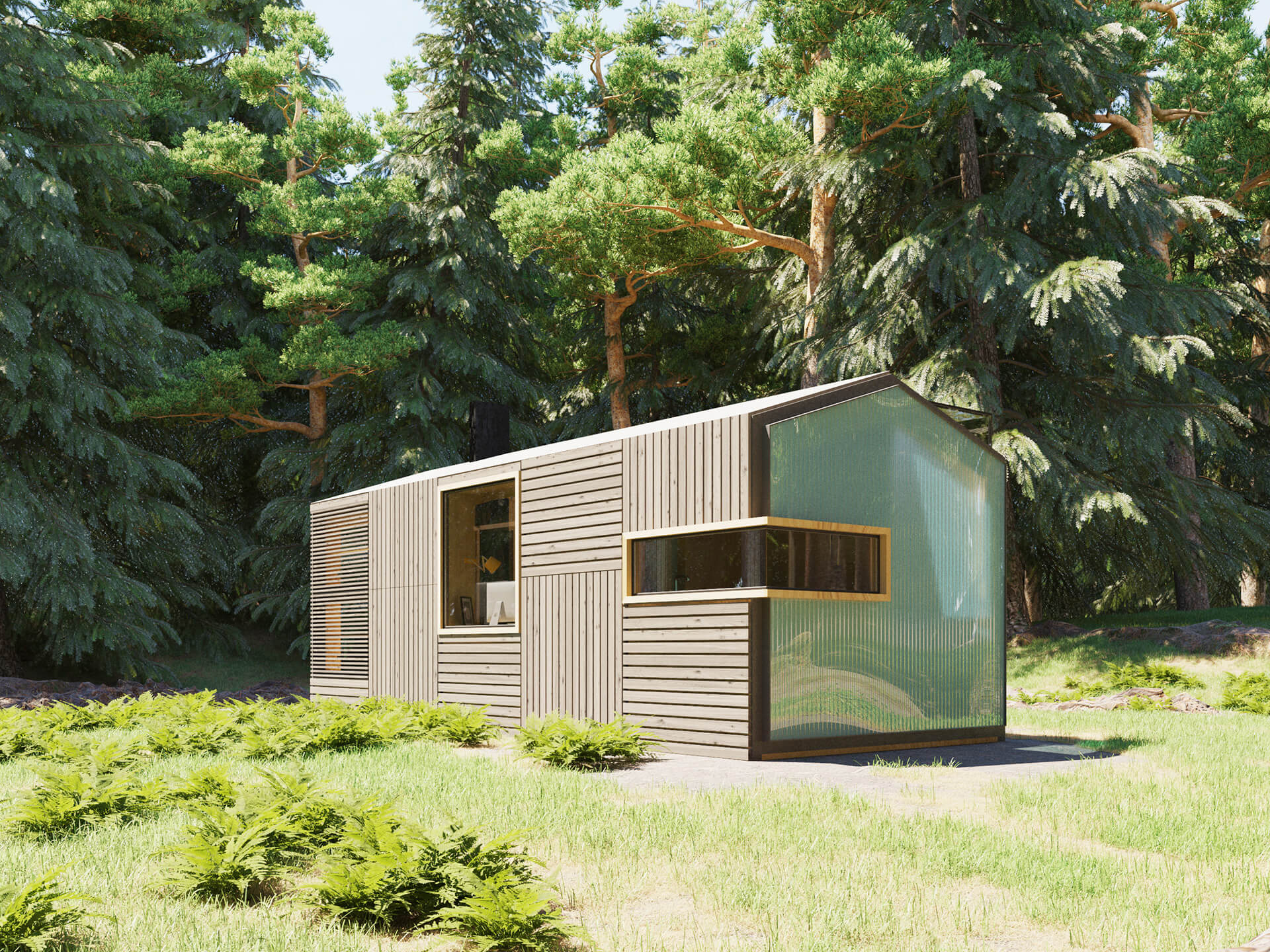 ---
"Being a gamer myself I have watched my friends build endless houses and buildings within Minecraft during lockdown downtime; it dawned on me that this way of creating virtual architecture could be a great way for people to build truly flexible and adaptable pieces of micro-architecture for themselves," adds Nedzad Sahovic, Creative Director of JaK Studio.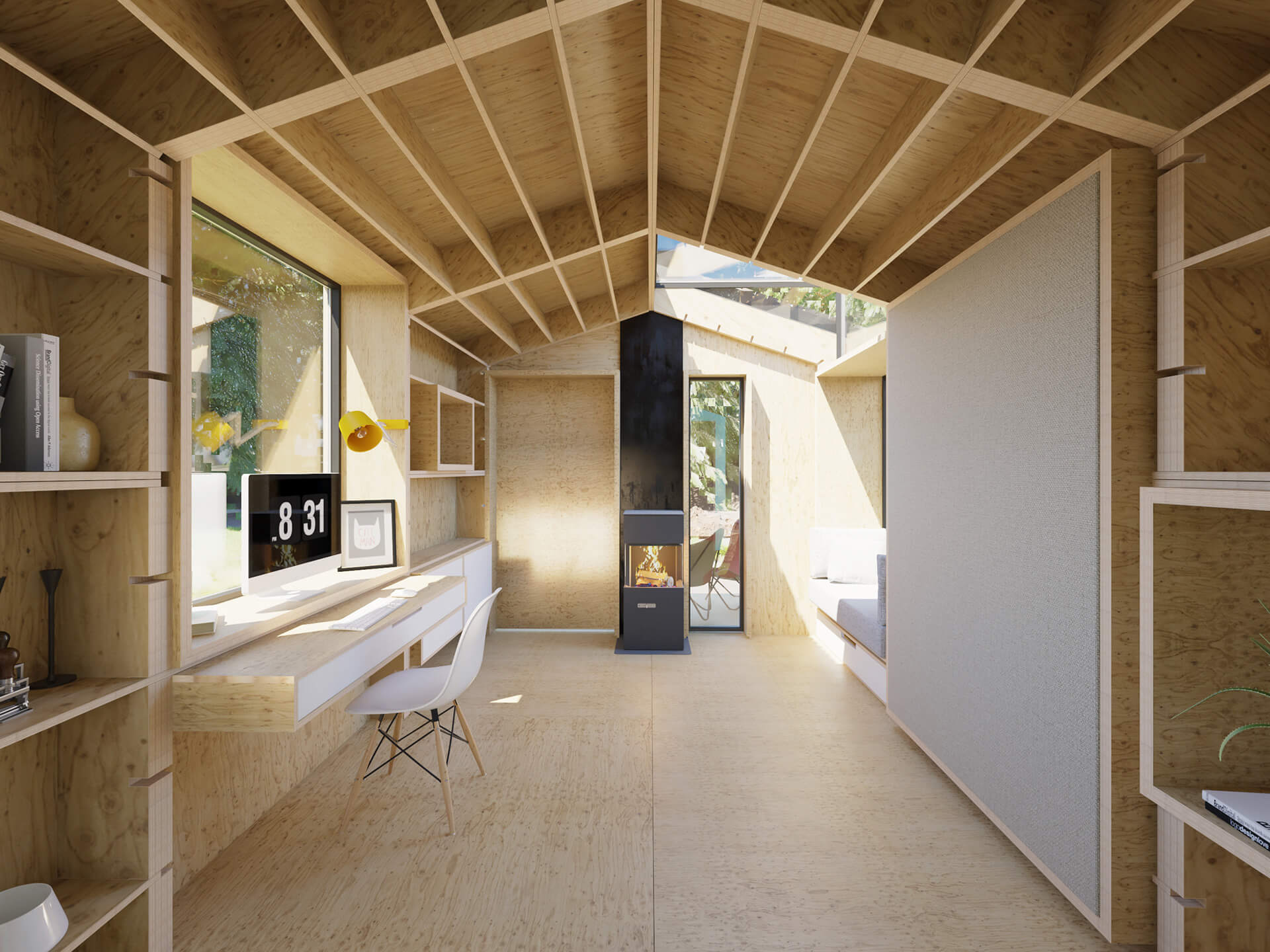 The HOM3 units by JaK Studio are environmentally sustainable. Along with being easy to design, each cabin is easy to install and is constructed by master wood craftsmen. The units are built using 100 percent sustainable materials sourced from the forests of Bosnia and each cabin can be easily repurposed at the end of its life. In addition, the price of the HOM3 cabins includes a contribution to offset its environmental impact. The fee of each unit includes a financial donation to the arts, environmental or social causes. JaK Studio has partnered with numerous charitable organisations to make this possible. People can choose between one to three percent of each sale to be donated directly to support a charitable cause of their choice from JaK Studio's list of partner charities.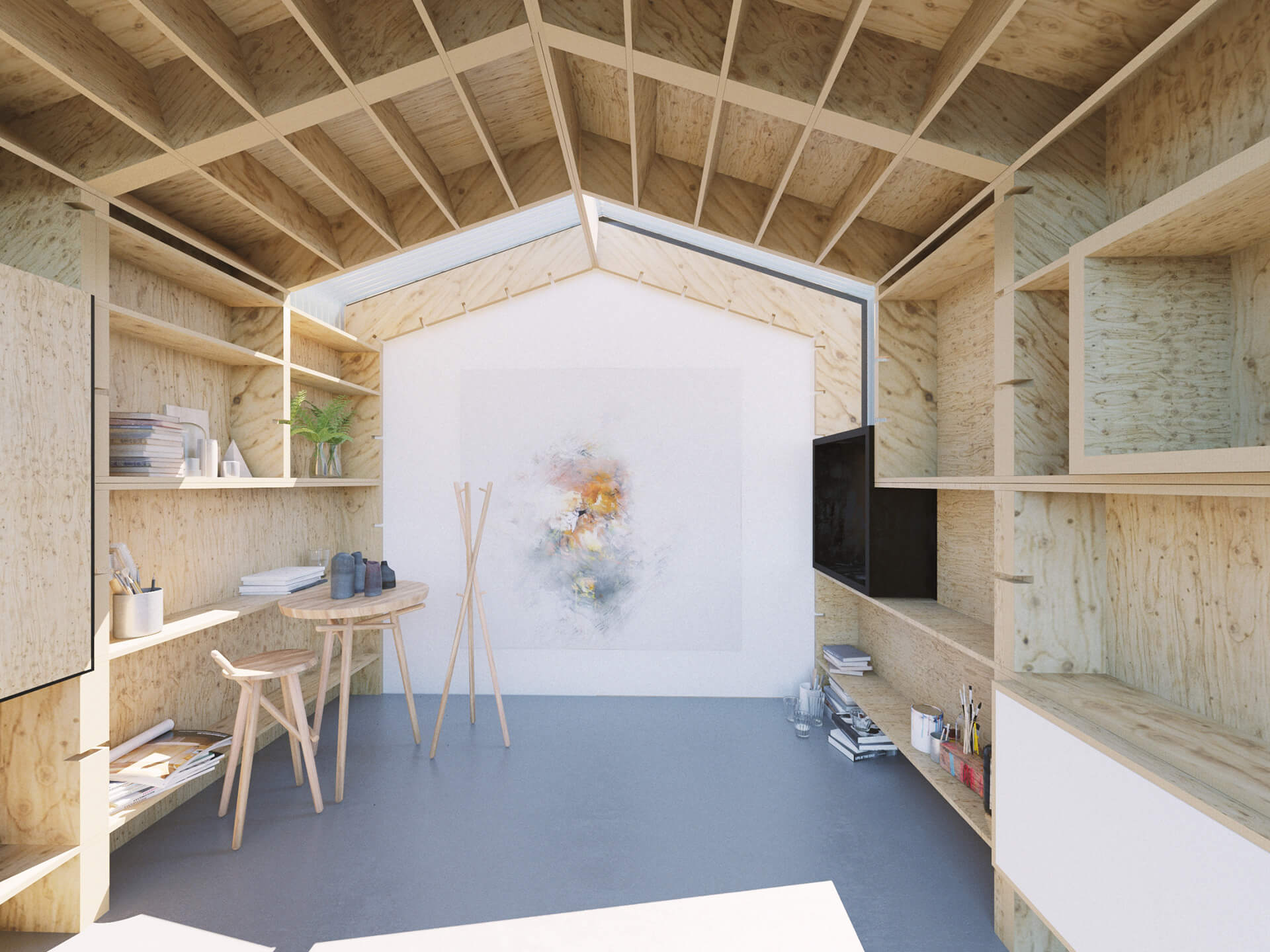 HOM3 cabins have been available globally since February 2021. The starting price for a 3m x 3m, designed, delivered and installed HOM3 cabin is £36,000.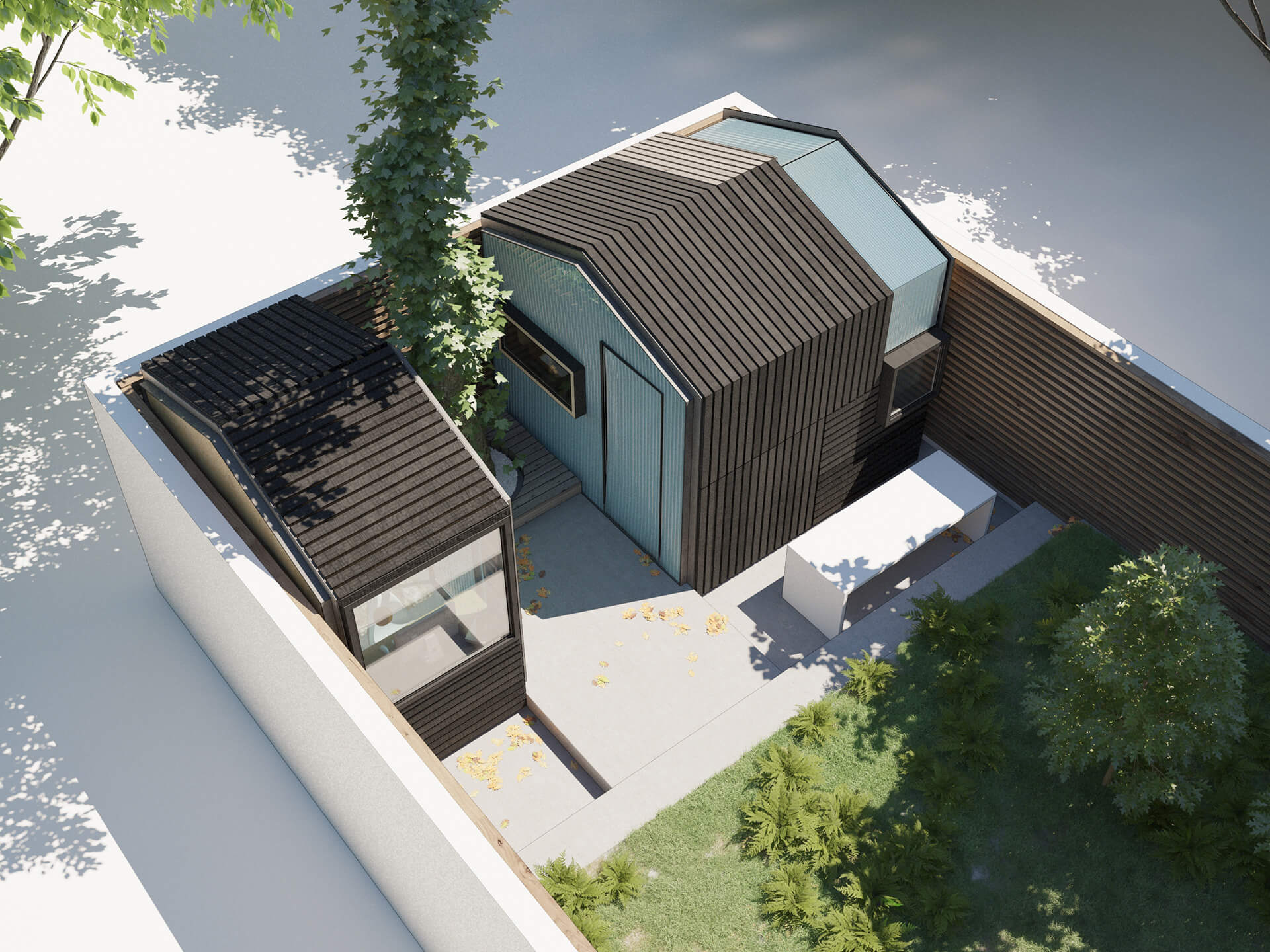 ---