Casa Nomada Bali has 1,75,000 followers on Instagram. And for good reason. Think pristine white walls, flowing cotton curtains, wooden furniture, rustic decor pieces, rattan chandeliers, plenty of natural light and a tranquil outdoor turquoise pool. In 2017, Erika Calle Crespo and Marco Haberberger left their corporate jobs in Germany to travel the world and follow their passion of photography and design. The culmination of this endeavour is Casa Nomada, an approximately 3,000 sq ft villa in Bali, which they own and conceptualised themselves. The villa is located near the beach in Berawa, a popular neighbourhood of Canggu, a resort village on the south coast of the Indonesian island of Bali.
---
Currently, Casa Nomada Bali is only available as a venue for photo and video shoots. It is for people who are looking for an adaptable space to create beautiful content. The villa is primarily rented by luxury fashion and lifestyle companies that desire an opulent setting to transport their viewers to an island in the Mediterranean. Casa Nomada houses two bedrooms with attached bathrooms, an open kitchen and dining room with a mezzanine enclosing the area, two rooftop terraces and a large outdoor pool. While currently the villa is only available for shoots, in the future, there is a possibility that it will open up for people to stay in.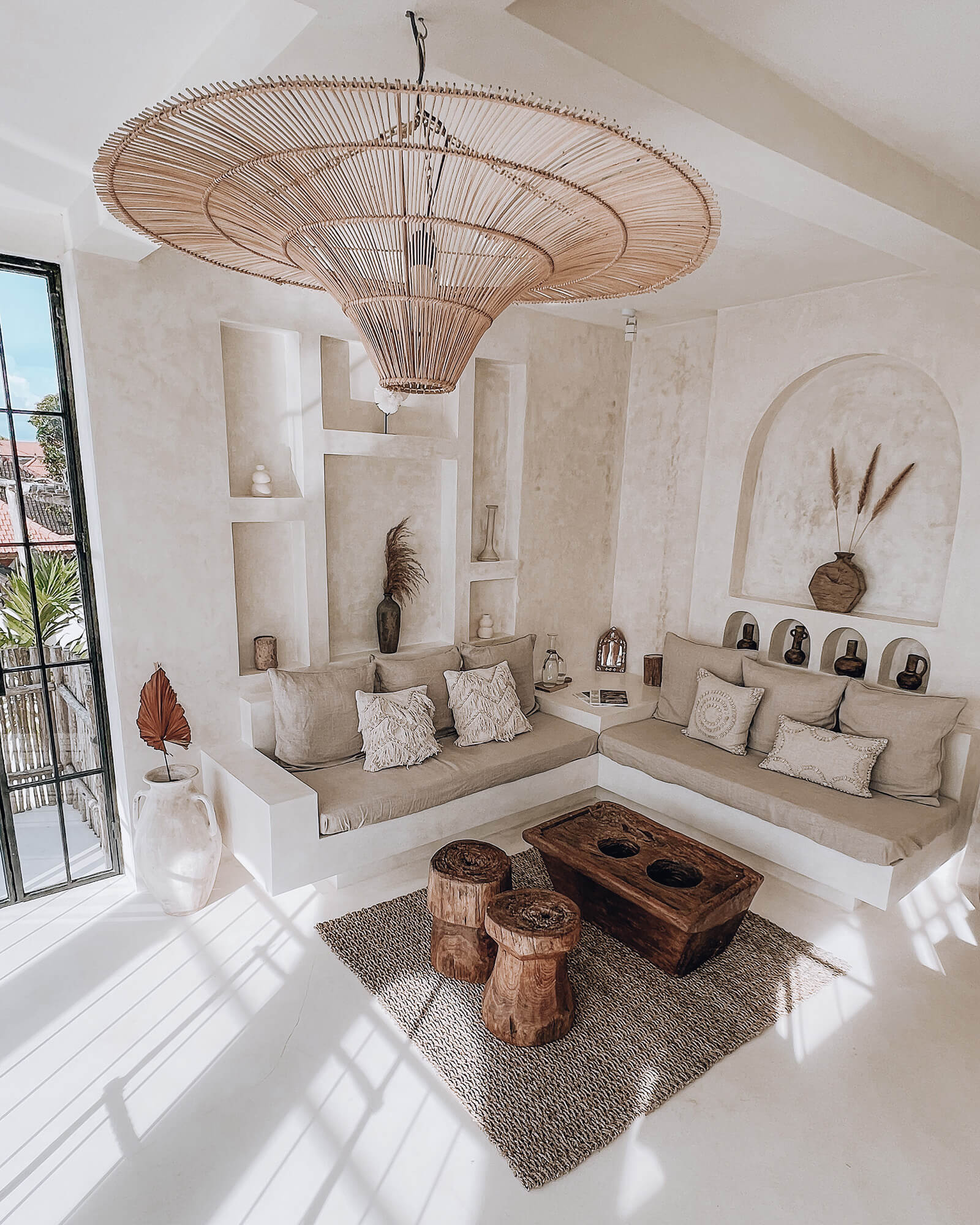 ---
Casa Nomada Bali's bedrooms and bathrooms exhibit the same Mediterranean design aesthetic as the rest of the villa. In addition, the outdoor pool with a shower, gold accents and plants, particularly stands out. At one of the ends of the pool is a bamboo covered terrace with a hammock. "​​We enjoyed designing the outdoor pool the most, because we wanted to give the visitor the impression of entering a luxurious Roman bath," mention the designers.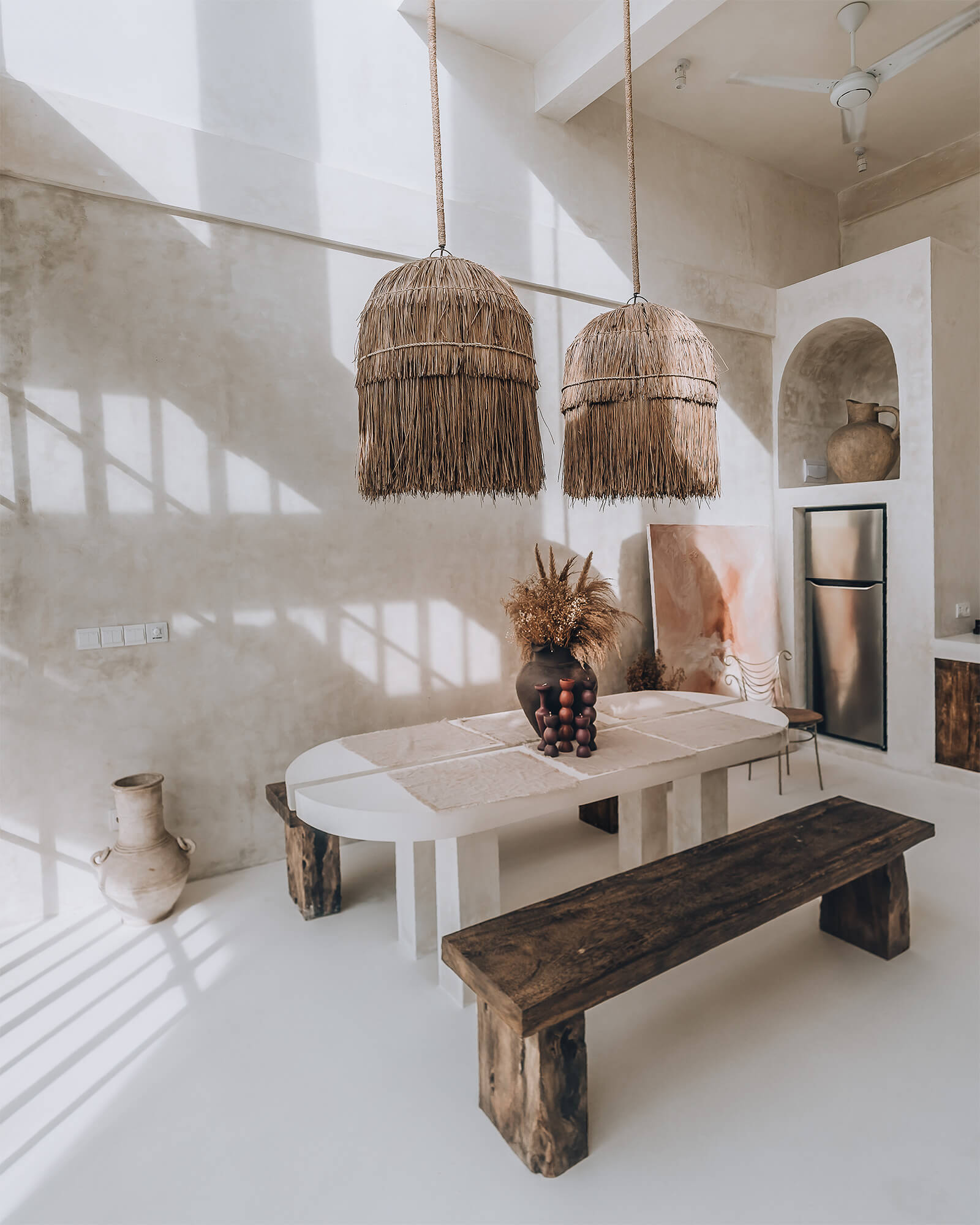 ---
The owners have designed the villa in such a way that every room can be a backdrop for photo and video content. "We are photographers and our goal with designing Casa Nomada was to create an aesthetic place with photogenic spots, which gives our guests the drive to pursue their artistic and creative ideas. This villa in Bali is truly created to live, enjoy and create quality content with extreme versatility in the style of each person who indulges in this unforgettable experience. It was really important for us to have harmony and connection among the spaces. We did not undertake any major structural changes but made some small design adjustments. At Casa Nomada Bali, let yourself be embraced by the great natural light that passes through each window, each terrace, and the details that we have built for you," adds Marco Haberberger, designer and co-owner of Casa Nomada Bali.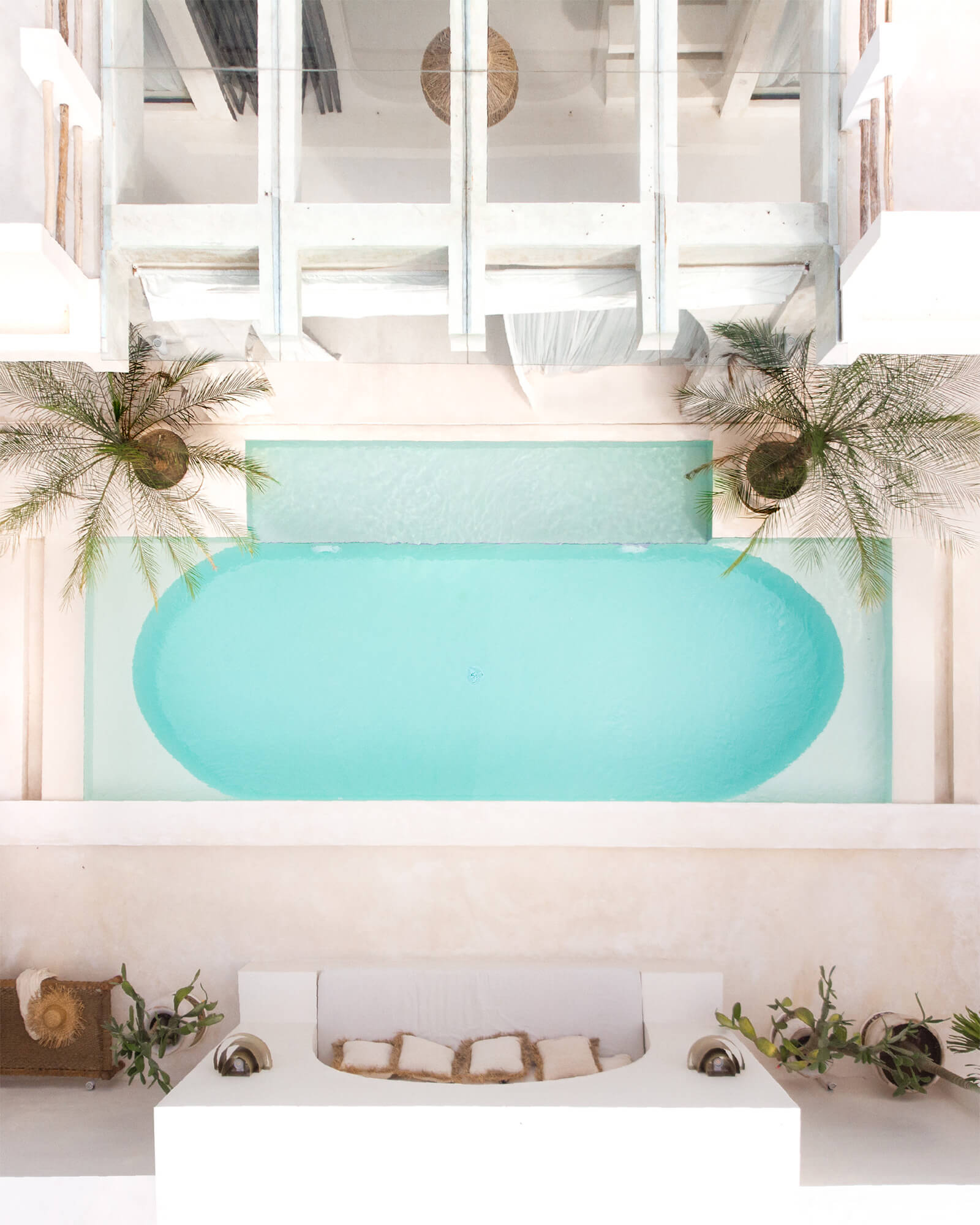 ---
The minimal design aesthetic is advantageous for shoots as they can be interpreted and used in various ways. "From its aesthetic white textured walls, elegant earth-coloured decorations with antique accents, to its dreamy pool, Casa Nomada will transport you to Santorini, Greece. The villa features contemporary colonial architecture, reflected by its defined arches that frame and display its model, and its rustic, luxurious wooden pergolas that cast glorious shades," remarks Haberberger.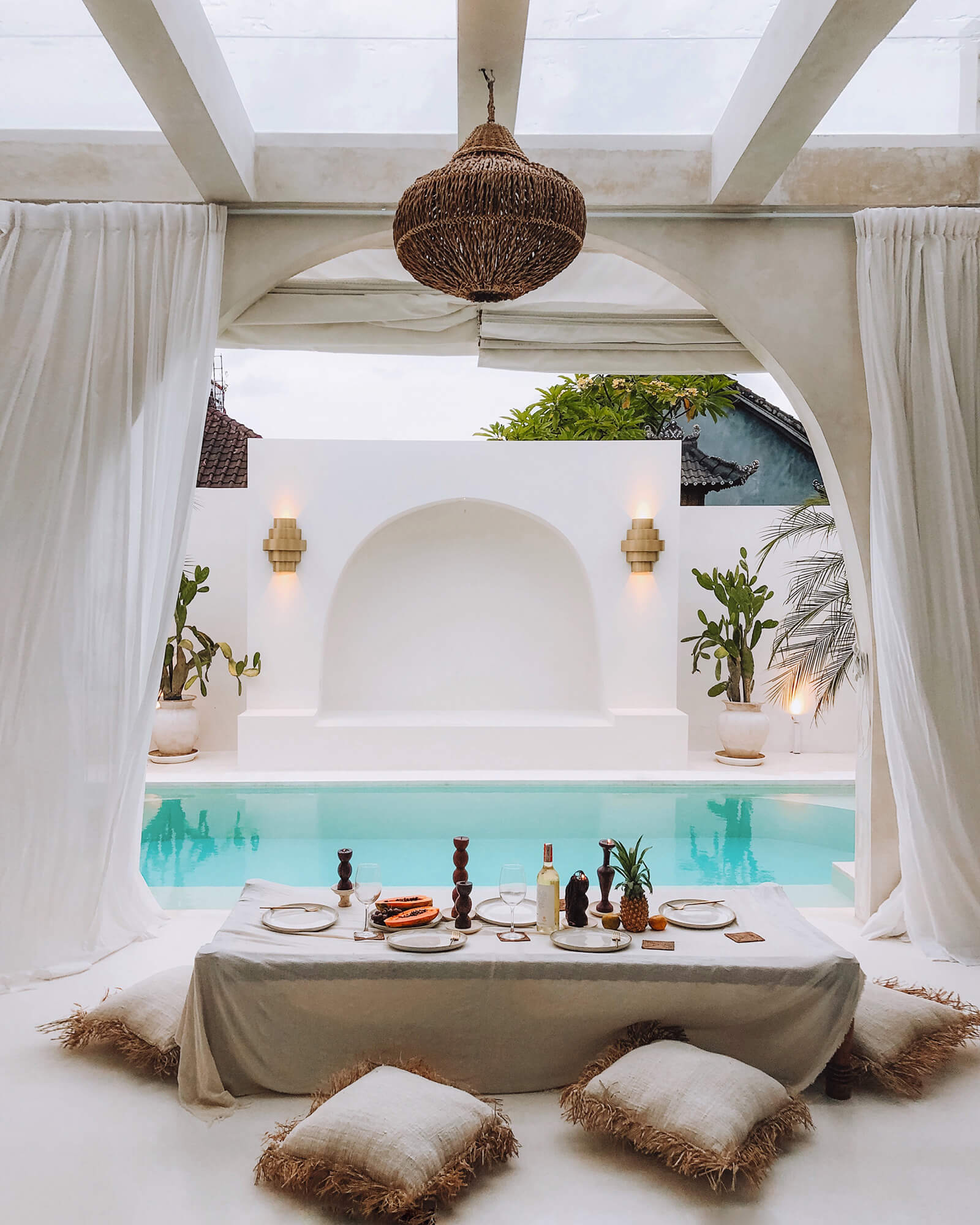 ---
​Furthermore, the owners are promoters of environmentally sustainable and naturalist design. They desired a space which would instantly reduce stress, enhance creativity and boost the overall wellbeing of the visitors.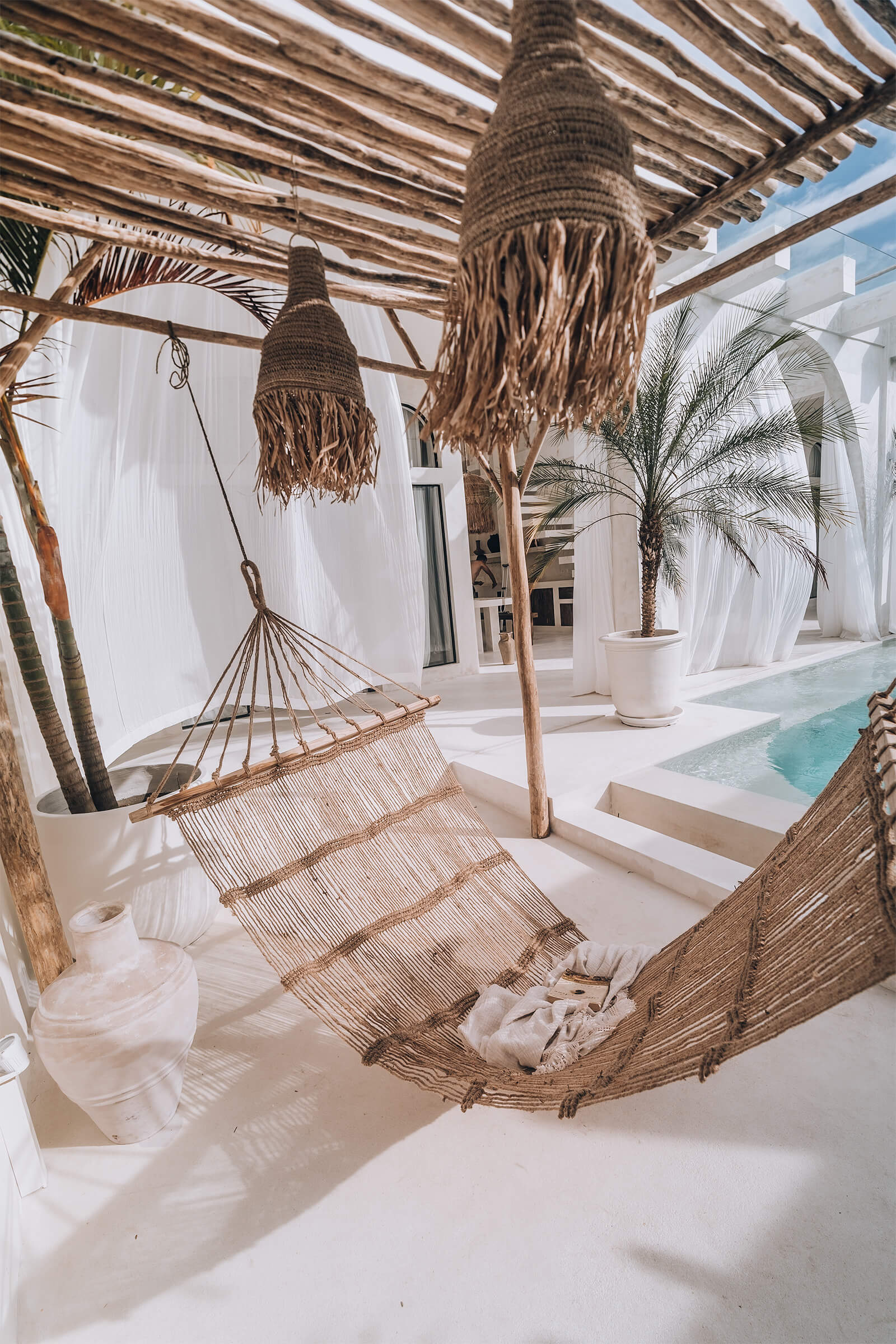 ---
"We love the idea of designing and building slowly. When you build slowly, you can really understand what you need from the space and how to design the aesthetic you want. The natural light, plants and trees were especially important in the design process. Furthermore, we primarily used natural materials and an earthy colour palette in the design of the villa. We incorporated large windows and glazed walls to create a connection with the outdoors. Additionally, we bridged the gap between the villa and nature by decorating it with natural materials such as jute, organic cotton, linen, stone, rattan, wood and bamboo. Finally, we added freshness by bringing in a lot of fragrant plants, succulents and trees," concludes Erika Calle Crespo, designer and co-owner of Casa Nomada Bali.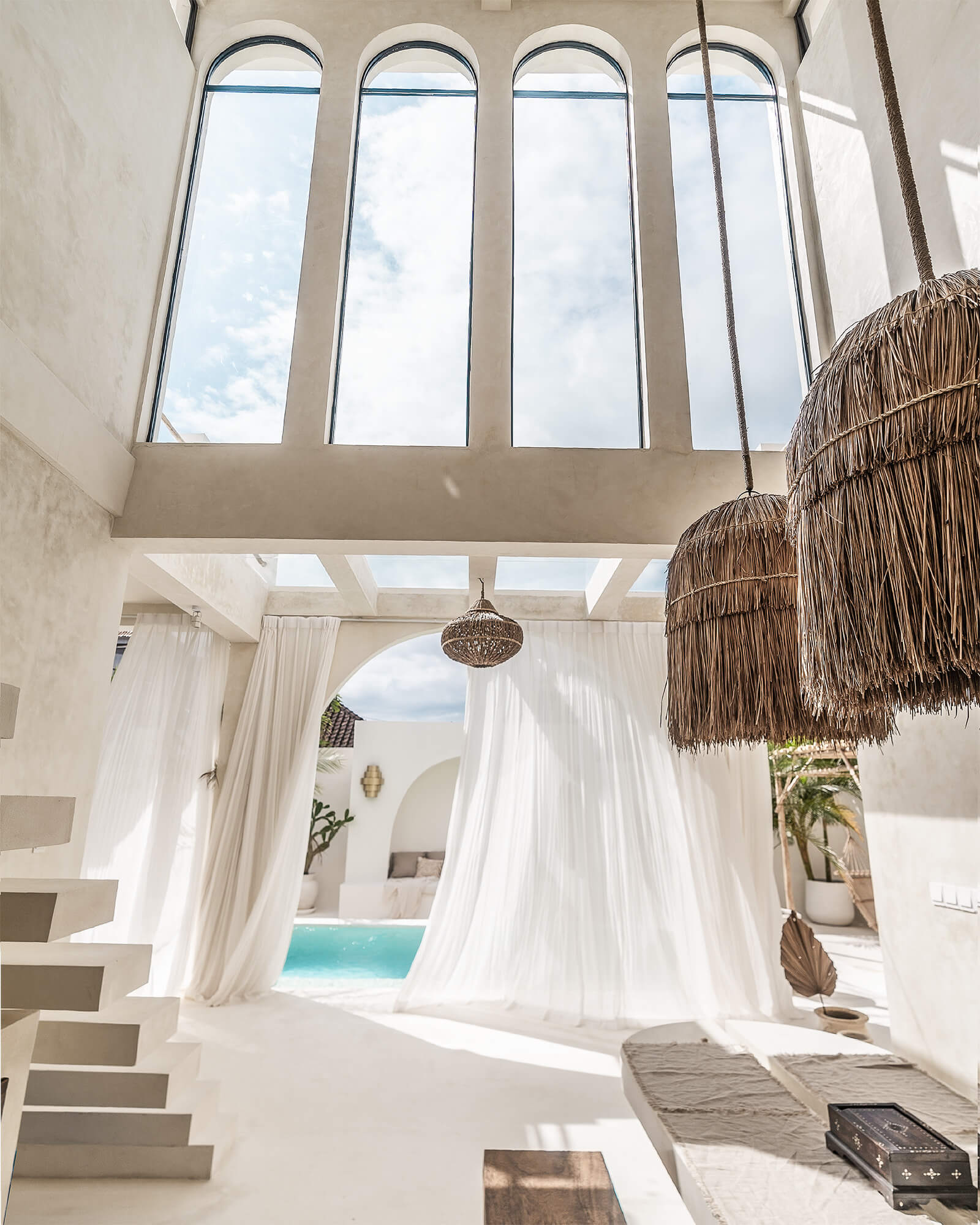 ---