While some people truly have the knack for buying the perfect gifts for their loved ones, a lot of us majorly stress over what would be the perfect present. With Christmas just-around-the-corner, the gifting season is officially here. From spectacular home decor and tableware pieces, to arresting soft furnishings and lifestyle accessories, this curated gift guide has everything your friends and family will love.
GharGhar
Just in time for the holidays, GharGhar has launched a new collection of cushions—Tribal, which brings a delightful textural vibe in earthy shades to your home. The 'Tribal' cushions are conceived as an expression of customs, traditions and practises of communities from across the country. By interpreting native motifs in a contemporary style, they bring compelling narratives into your homes. The cushions, aptly named Sand, Oatmeal, Ecru and Cream, are all bathed in warm beige hues with thread work or embroidery in white, creating subtle, yet charming contrasts. Made of cotton chambray, the dori embroidery or threadwork is used to depict mesmerising geometric and ikat patterns in a modern play of textures.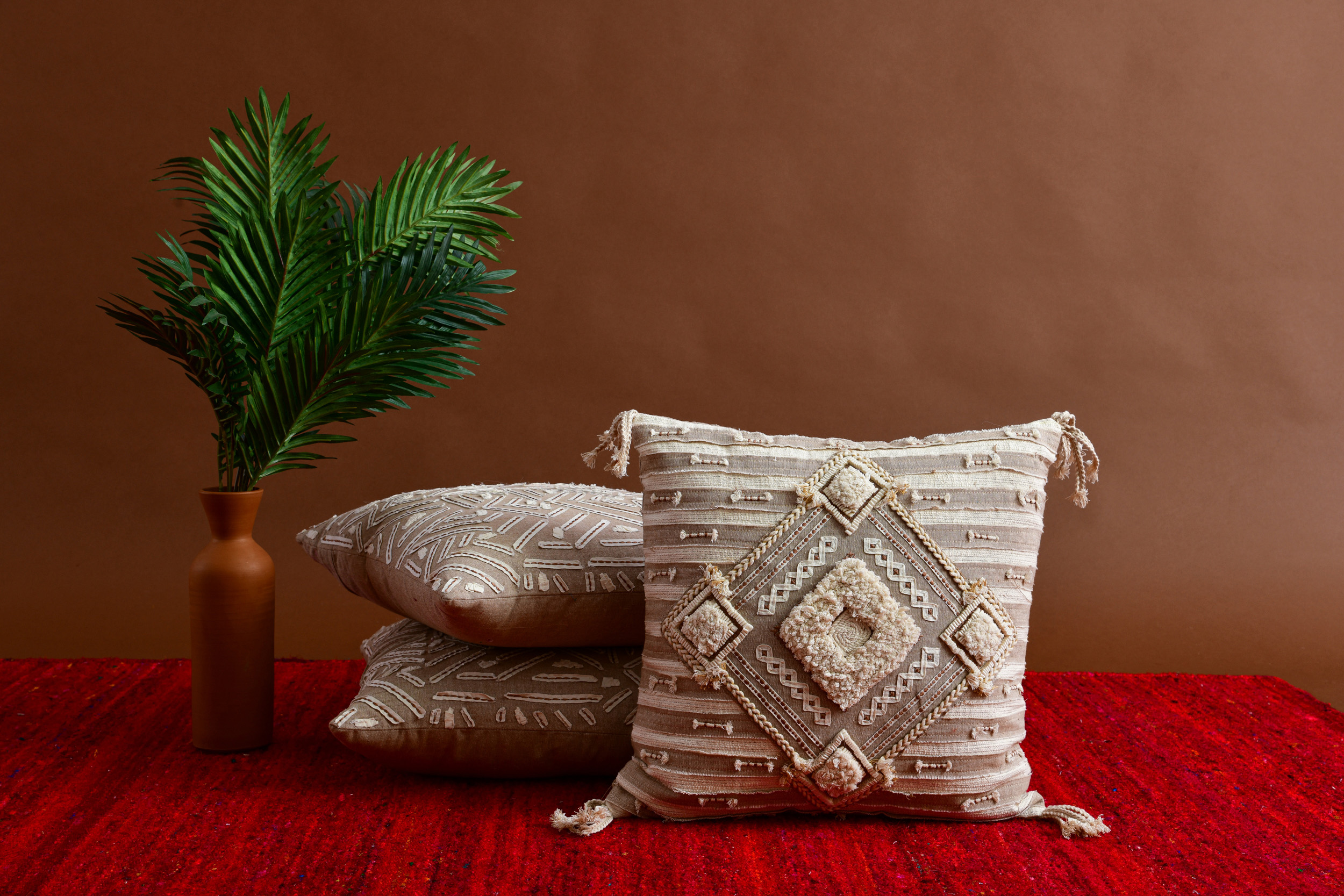 ---
Kaunteya​
Luxury tableware brand Kaunteya has unveiled charming Christmas settings with its tableware collection— Jyamiti, which extol the artistry and symmetry of geometric lines to evoke elegance and fun. Jyamiti, the Hindi name for geometry, showcases a simple, yet mesmerising play of geometric lines, inspired from the carvings on huge domes, inlays on the walls or the architectural structures of Indian monuments. The green and gold details against a pristine white backdrop result in stunning a tableware collection that oozes class, and enhances the magic of Christmas. The Jyamiti collection comprises dinner plates, side plates, dessert bowls, dip bowls, soup bowls, serving bowls, serving bowls with lid in big and small sizes, rectangle cookie plate, square platter big and small, charger plate, jug and coffee mugs.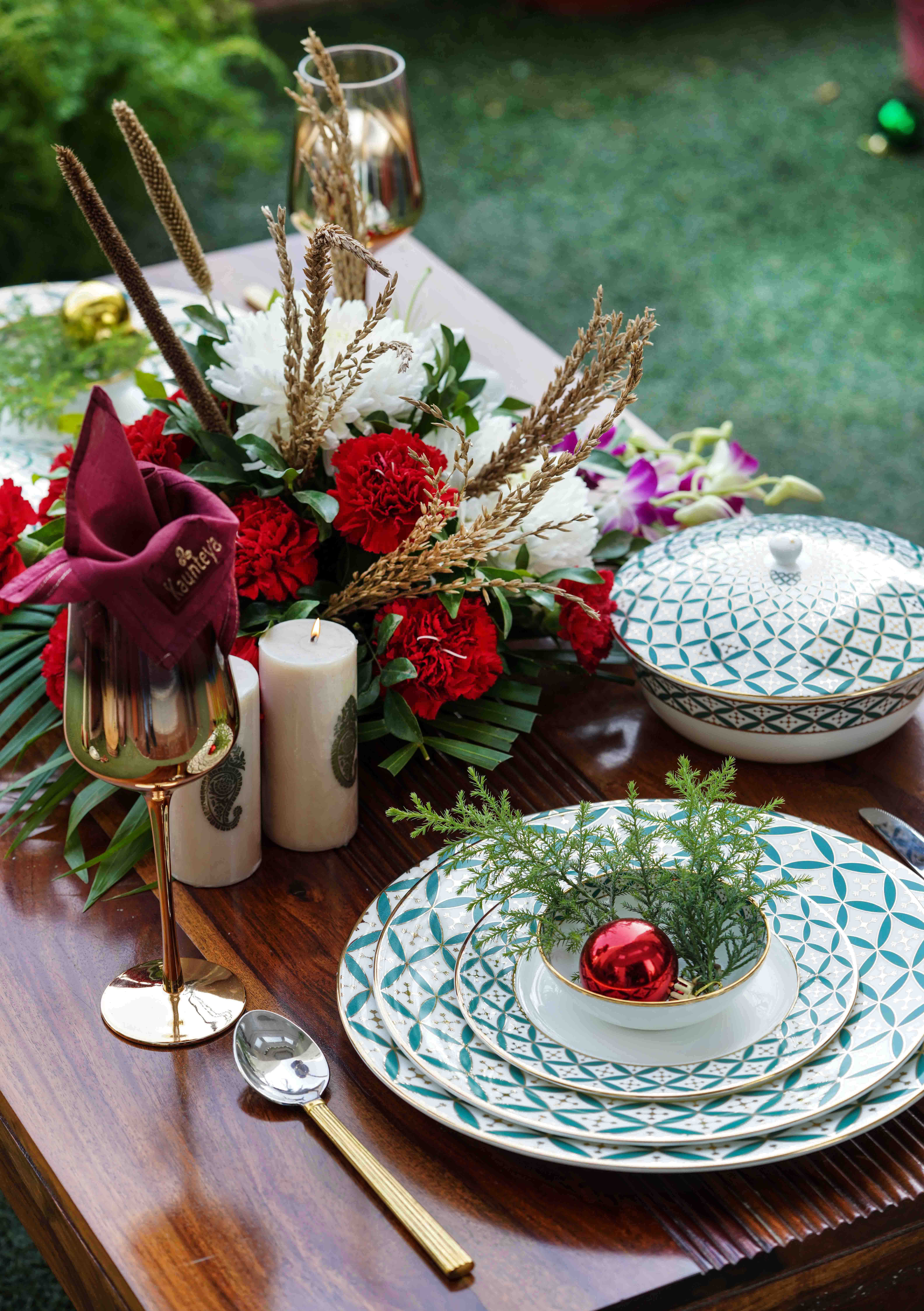 ---
Serein Decor
For the holidays, Serein Decor has launched a range of gifting accessories, tableware and Christmas decor. Glistening with the glow of candle light and T lights, Christmas decorations such as Christmas trees and reindeers set the mood for family dinners and get-togethers. Serein Decor's Christmas collection comprises a range of striking platters, trays, cheese boards, coasters, T light holders, serving boards, bowls and decor accessories. Some of the highlights from this collection include the Antler Cheese Board, Geometric Inlaid Marble Platter, Green Agate Cheese Board, Pink Agate T Light Holder, Tiger Eye Occasional Table, Sante Inlay Marble Cheese Platter, Rose Quartz Cheese Board, Rose Quartz Coasters and Green Aventurine Cheese Knife Set.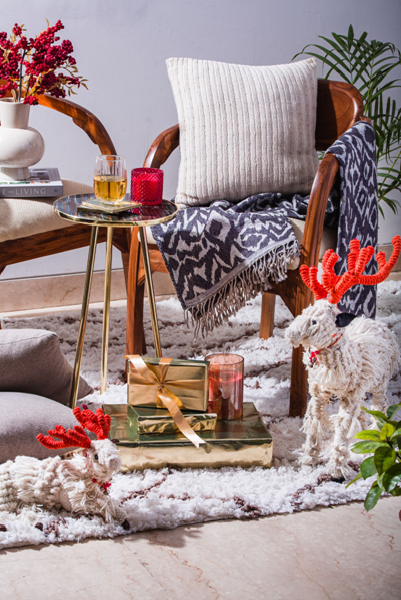 ---
Locherber Milano available at Sources Unlimited
Sources Unlimited has unveiled their Christmas Gifting Collection of fragrances, diffusers and candles by Locherber Milano. The product selection includes hand-painted glass bottles (to increase the ability to reflect light), different types of stoppers (in wood or clay) that recall classic decorative art or natural shapes, jacquard fabrics for labels, as well as fine wood. Every detail is painstakingly researched. Nothing is left to chance but is the outcome of careful and rational choices. Locherber Milano's diffusers thus become furnishing items and an integral part of any interior project.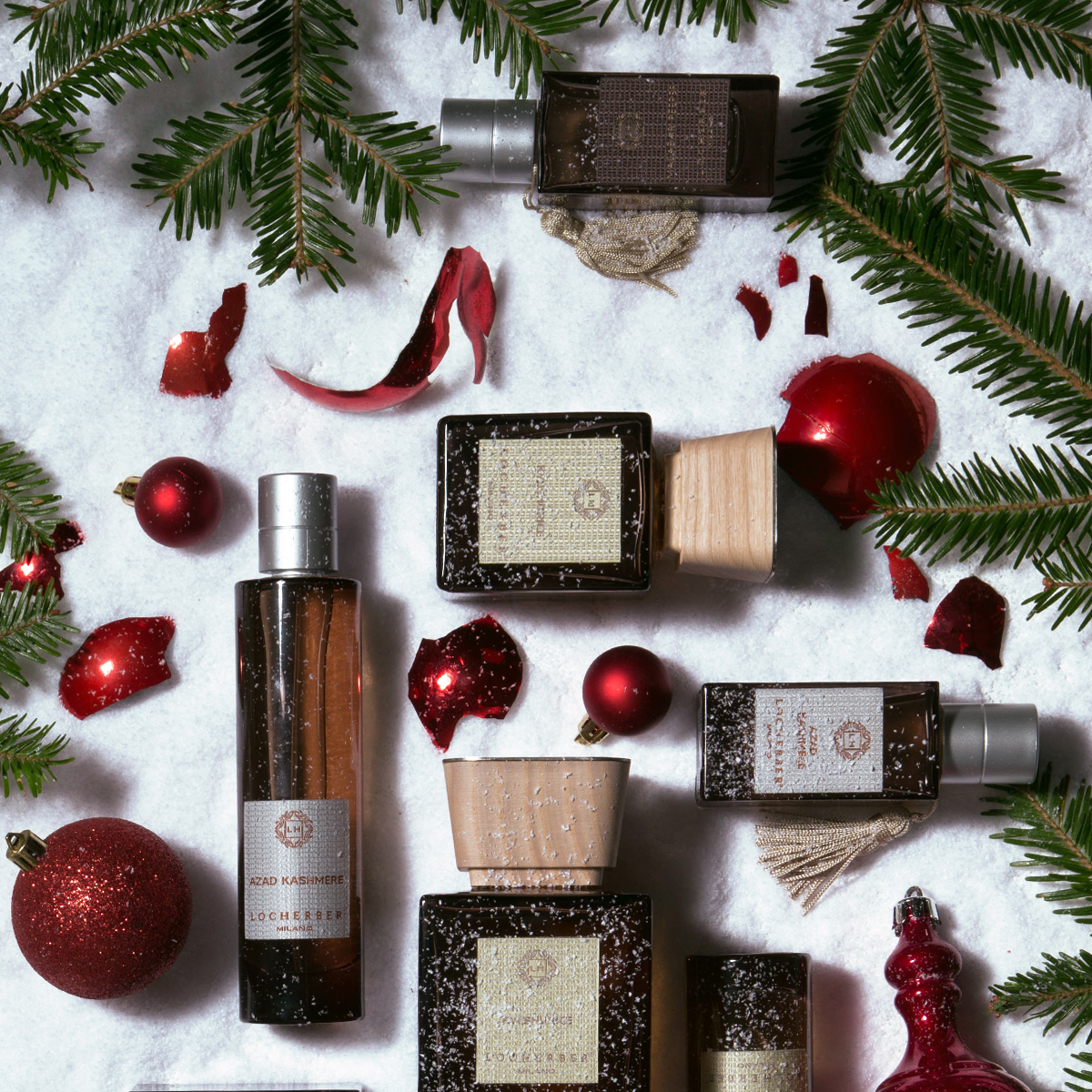 ---
SIEGER by FÜRSTENBERG available at Sources Unlimited
The Sip of Gold champagne goblets of SIEGER by FÜRSTENBERG combine wafer-thin porcelain with the finest precious metal. With a wall thickness of only about two millimetres, these delicate vessels are light and elegant to hold. With 24-carat gold plating on the inside, the cups create a completely new drinking experience. Hundreds of reflections sparkle and create the beguiling impression of liquid gold. A homage to fashion classics—Vichy, Pepita, Glencheck and Herringbone, four icons now adorn the Sip of Gold champagne goblets. This Collection is an elegant combination of the finest porcelain, gleaming precious metals and contrast-rich black-and-white patterns. A touch of extravagance and glamour.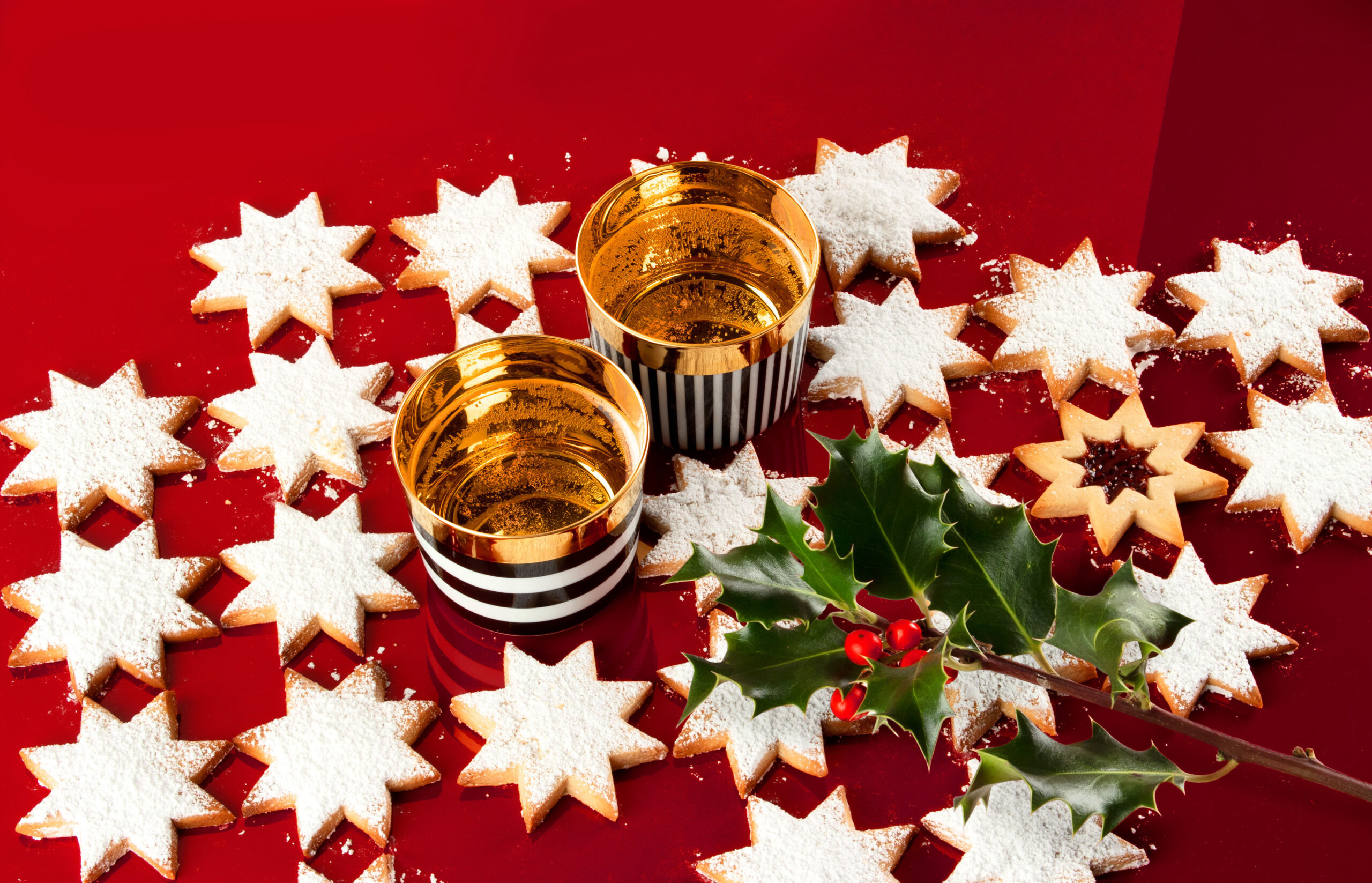 ---
Christofle available at Emery Studio
Emery Studio launches a range of exquisite Christmas ornaments by Christofle. Christofle invites you to create and share the magic of Christmas in its most sparkling and playful version with its new decorations, inspired by gingerbread houses and the delicacies of a famous fairy tale. You can customise your silver metal tassels with the coloured ribbons provided. Your pendants will be dressed in softness to hang on your most beautiful tree. These new ornaments will bring a touch of magic to your home. Openwork silver plated and varnished Two ribbons supplied for each tassel: red and ecru fabric. A leaflet is provided to guide you step by step to customise your pendants.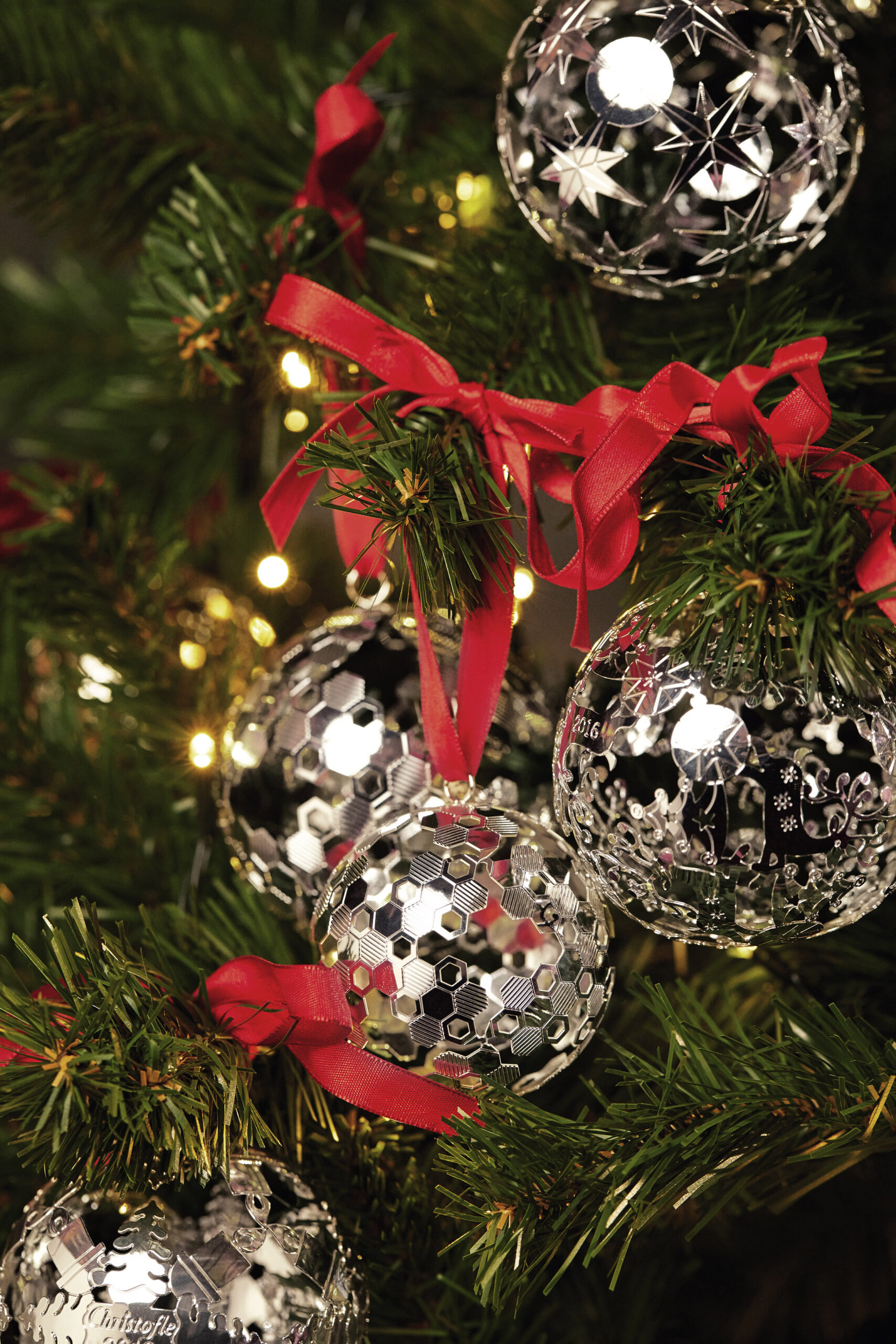 ---
Hands
Hands unveils the ​​Peru – Rainbow of Cusco carpet from its One Love Collection. Humanity's unified stand against the sweeping impact of the pandemic the world is going through inspired an artistic endeavour by Mumbai-based architect Padmini Pandey. An endeavour that brought together Hands carpets and architects and designers from nine countries across five continents. Facilitated by innumerable discussions over transcontinental video calls, the One Love collection was born. One Love is a special collection of ten handmade carpets curated by architect Padmini Pandey. A part of the proceeds from the collection will go to Project Mala, a special programme dedicated to the education of children. The sale of each carpet will sponsor a year in the primary education of one underprivileged child residing in and around the carpet making centres of India.