If you're still struggling to think of an ideal present for your family and friends, we've got you covered. From striking carpets and furniture pieces, to spectacular tableware and home decor products, this curated gift list has everything your loved ones will cherish.
Beyond Designs Home
Renowned for their bespoke furniture and accessories, and luxurious and elaborately designed interiors, Beyond Designs has launched Beyond Designs Home to showcase décor accessories and functional articles that will inject an unmistakable beauty and timelessness into your homes. They have unveiled a range of luxury home décor, serveware and glassware that make the beautiful act of gifting and receiving a joy and a cherishable memory.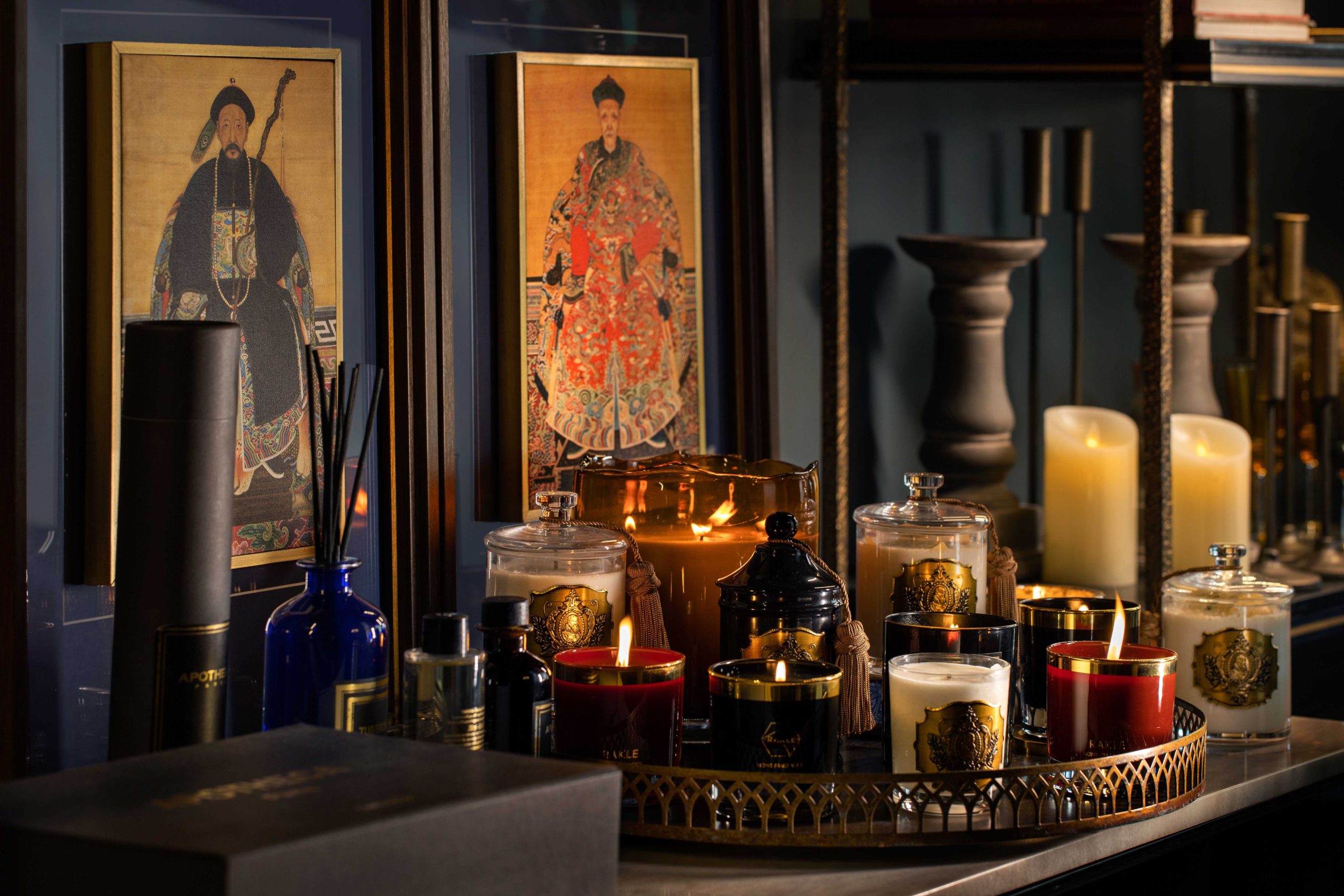 ---
Ellementry
Lifestyle home décor brand Ellementry has made an impressive mark in just a year of its launch with its impeccably handcrafted products. Exquisite tableware is their forte, and a new collection, Frangipani, lives up to their reputation for innovative designs and unique material combinations. The Frangipani collection comprises a serving tray, roti box, cutlery stand, salad bowl, candle holder, platter with cloche and an oval tray. The hand painting on these articles has a superior quality food-safe lacquer coating, lending them a sophisticated finish and making them user-friendly at the same time.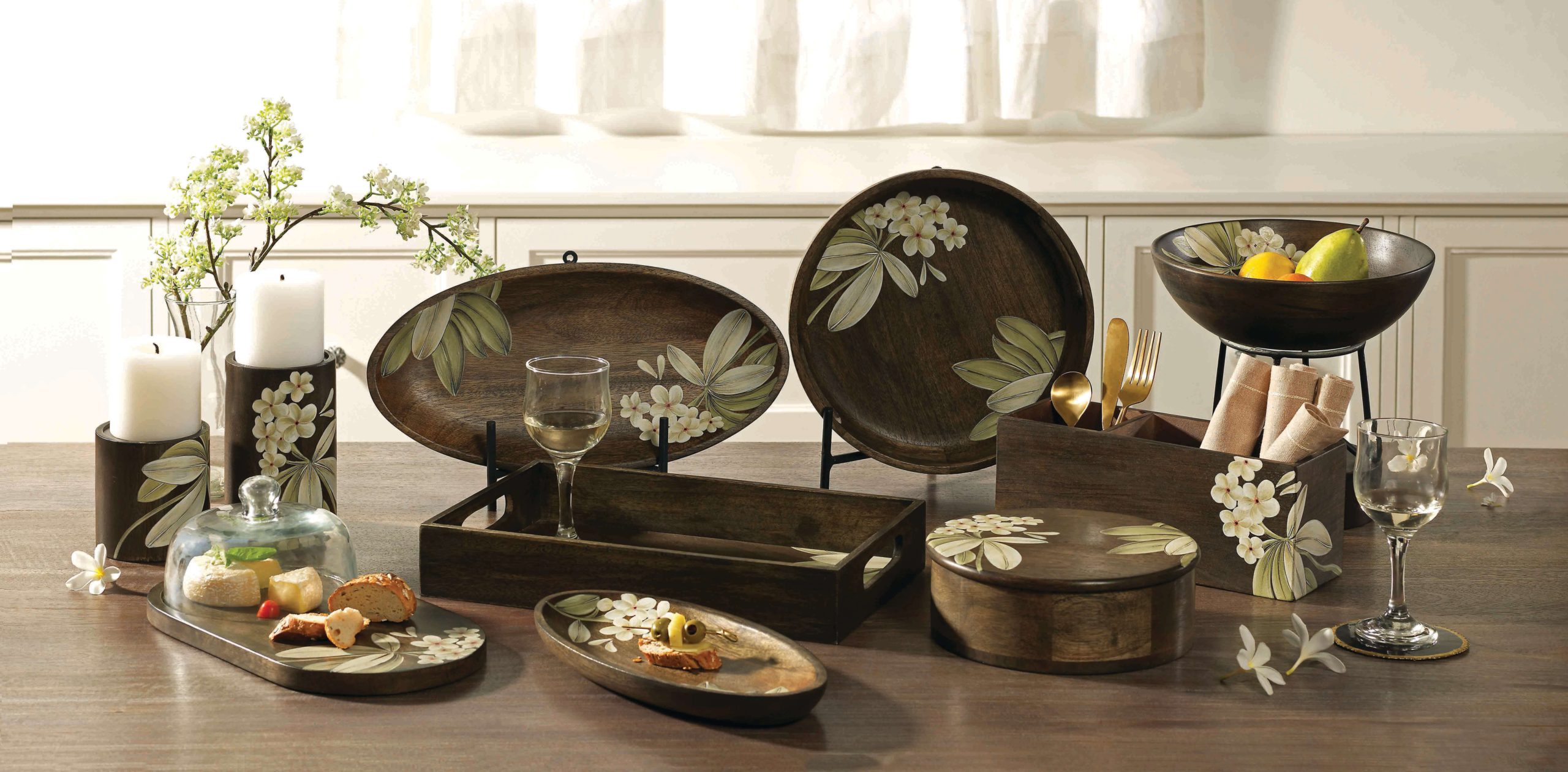 ---
GharGhar
​​GharGhar is a home décor company known for sustainable, artisanal contemporary rugs, cushions and other accessories that are inspired by art, culture and heritage. They have unveiled a festive collection of luxury carpets that are meticulously hand-knotted by traditional weavers. Bring a joyful celebratory spirit with GharGhar's latest collection of carpets that abound luscious textures and a rich, classical-inspired imagery. Made of wool and jute, they also help you celebrate in a sustainable manner. GharGhar can also custom-make the carpets in the sizes and colours of the clients' choice.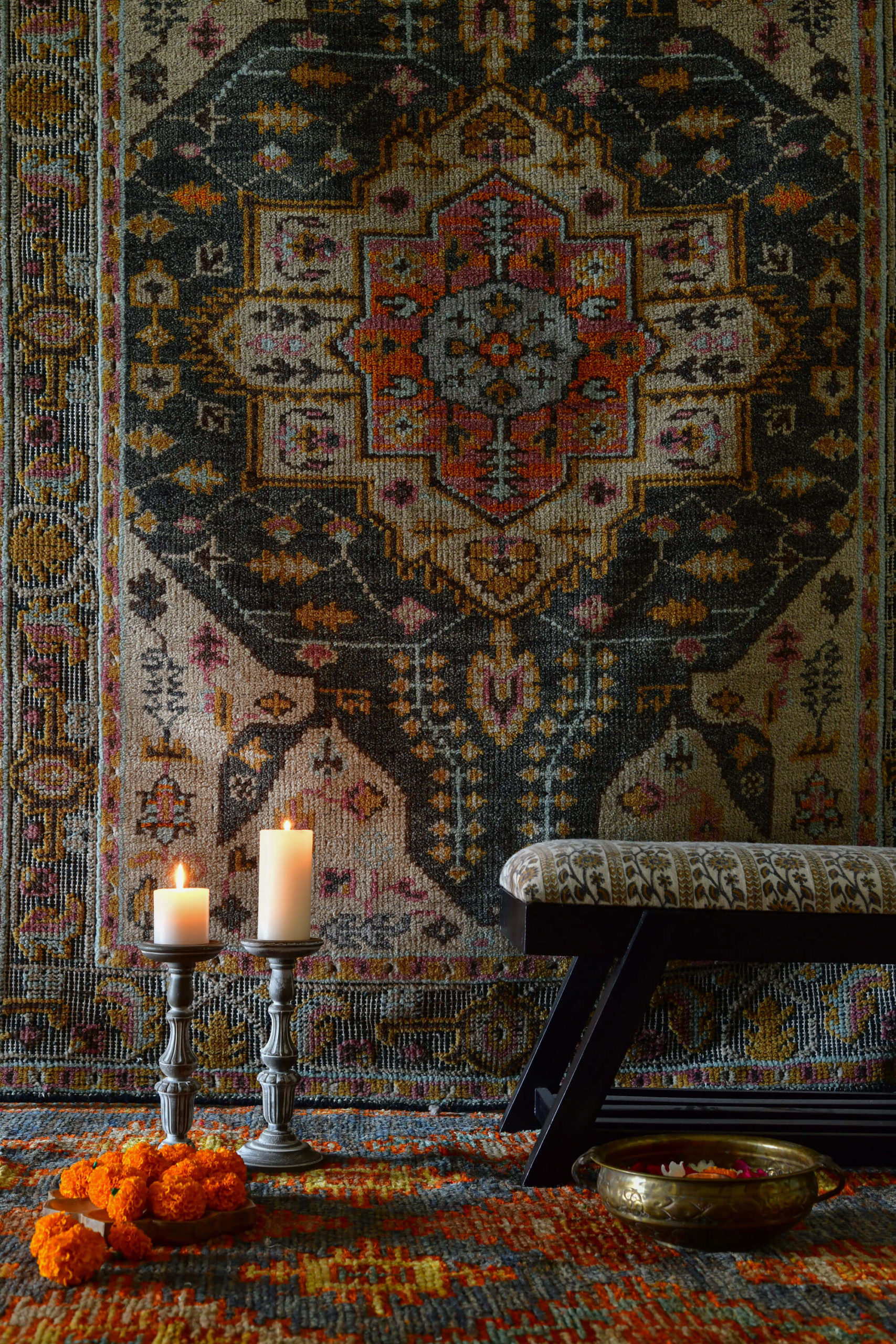 ---
Kaunteya
Luxury tableware brand Kaunteya unveils festive collections that accentuate the spirit of Diwali. With their uniquely rich and artistic impressions, the bespoke tableware collections help you elevate the art of dining and entertaining. Created using two ancient art practices, Phad and Pichwai, the collections bring opulence and artistry to the table heightening the joyous mood. Intricate, elegant and exquisite, they inspire you to up your table setting skills. It captures the traditional motifs of lotuses, trees and cows in a minimal and contemporary flair. The paintings are enriched with 24k gold accentuating the luxury look.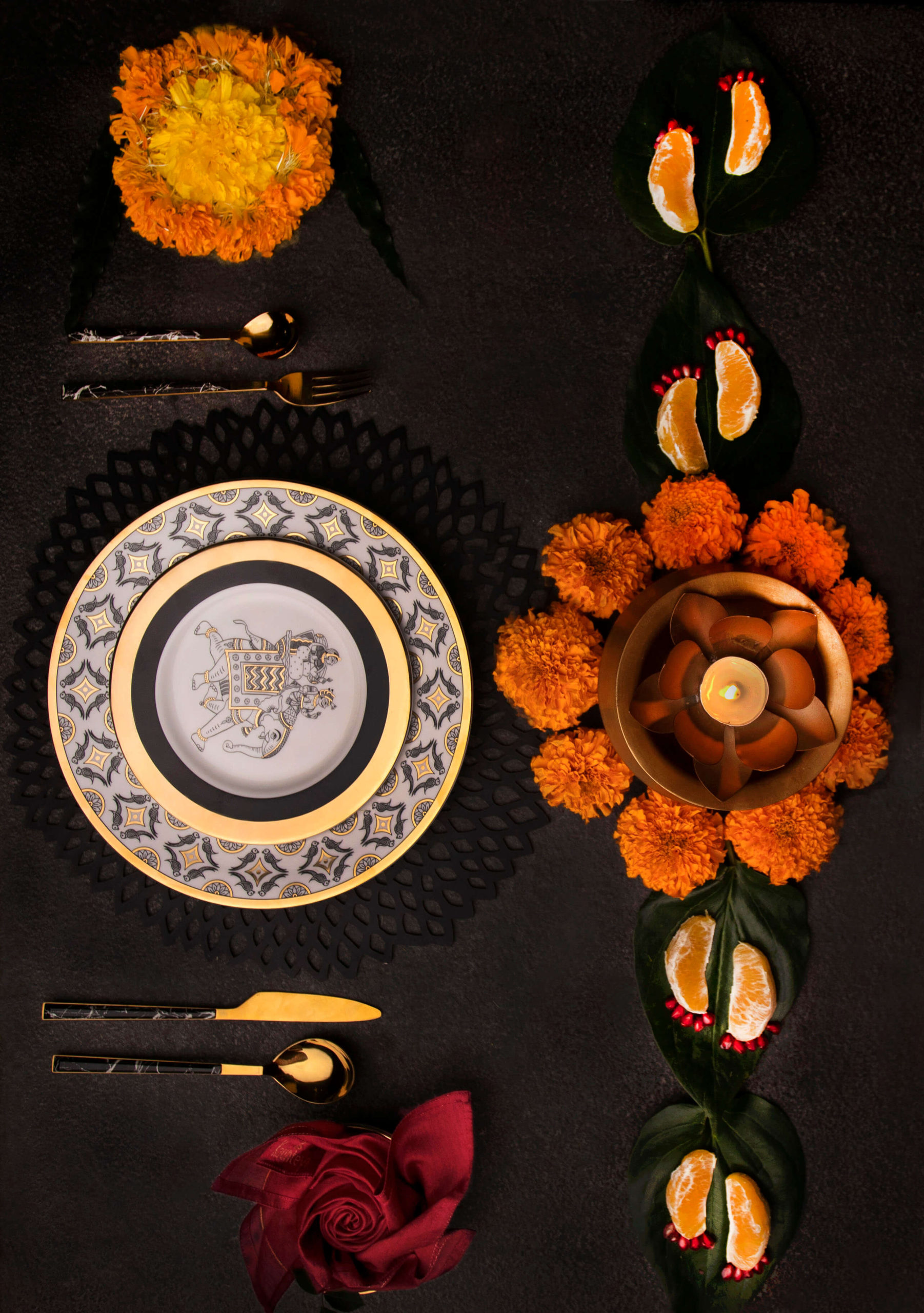 ---
L'Objet available at Emery Studio
Bespoke decorative lighting, home decor and tableware specialist Emery Studio brings to India, an exquisite new collection of dinnerware – Fortuny – by the eponymous brand L'Objet. The Fortuny dinnerware, entertaining, and home décor collections are composed of earthenware and metals with hand gilded 24-karat gold accents. The Fortuny Collection comprises awe-inspiring dessert plates, round platters, cereal bowls, dessert servers, vases, plates, serving bowls and rectangular platters in striking hues.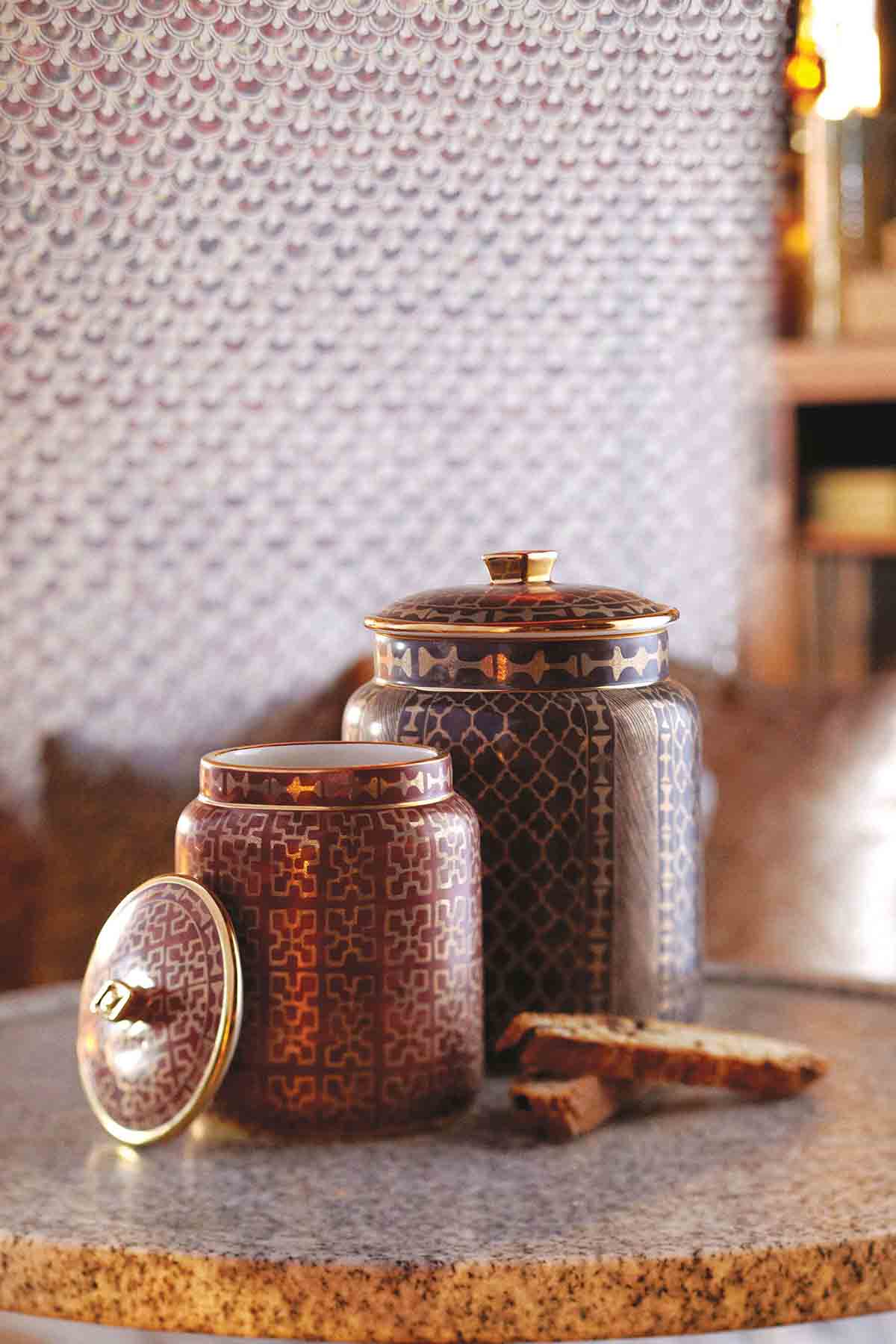 ---
Maishaa
Luxury home furnishings brand, Maishaa, known for producing superior quality fabrics with unique designs, great finesse and texture, unveils a stunning new collection of bed linen. 'Metallica' is all about lustrous patterns against pristine white, offering a one-of-its-kind look. A plethora of timeless printed patterns with metallic sheen bring a never-before-experienced luminous appeal to your bedroom. Maishaa's beautifully packaged collection of bed linen and pillowcases make for extraordinary gifting options for any occasion.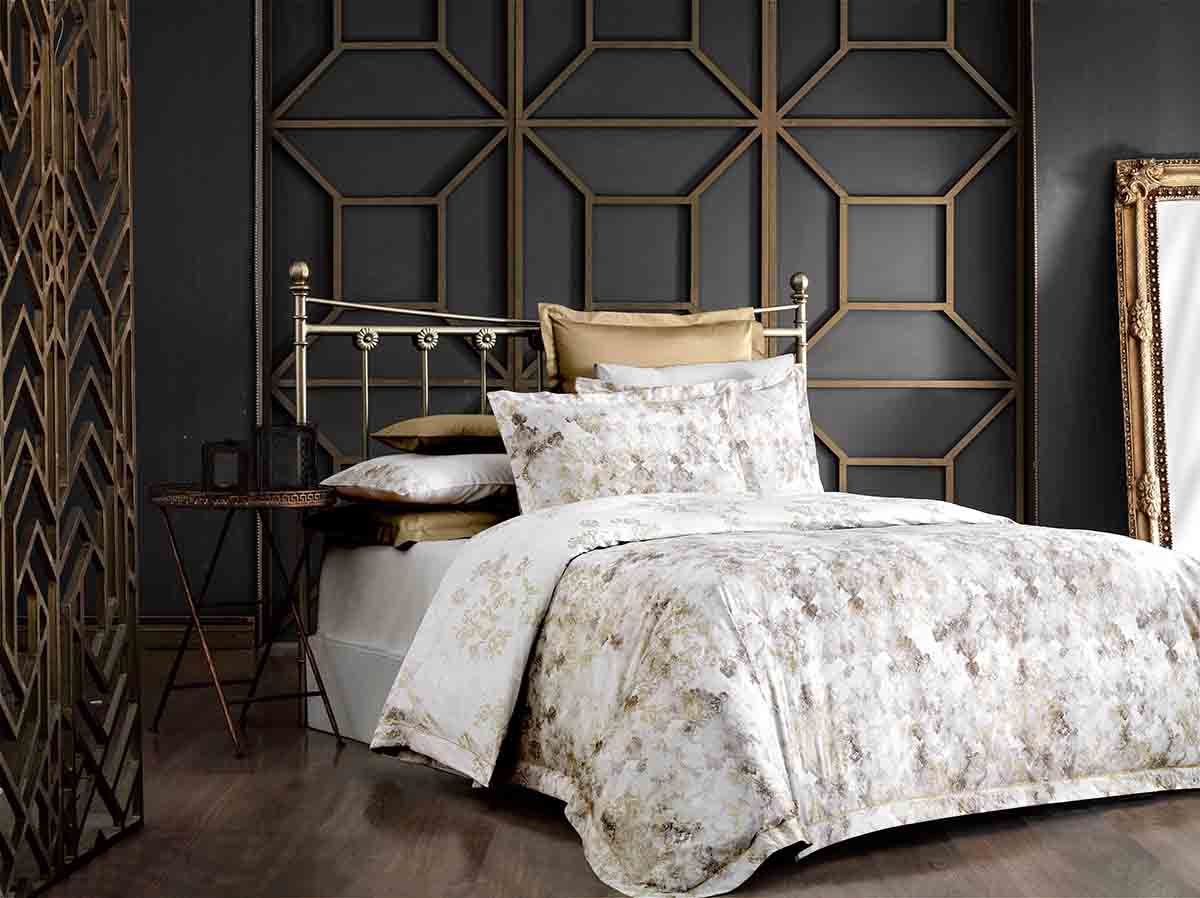 ---
Ochre at Home
Kolkata-based Ochre at Home (OAH) is known for their bespoke furniture and accessories that showcase radical and forward-looking designs, yet are rooted in tradition. They have launched a new collection of tabletop accessories that help you up the décor quotient of your home. From classical-inspired, grand candle stands to modern, sleek ones to ornately crafted photo frames, the collection offers a range of objects to jazz up your table top, be it your statement console, buffet table, dining table, coffee or side table.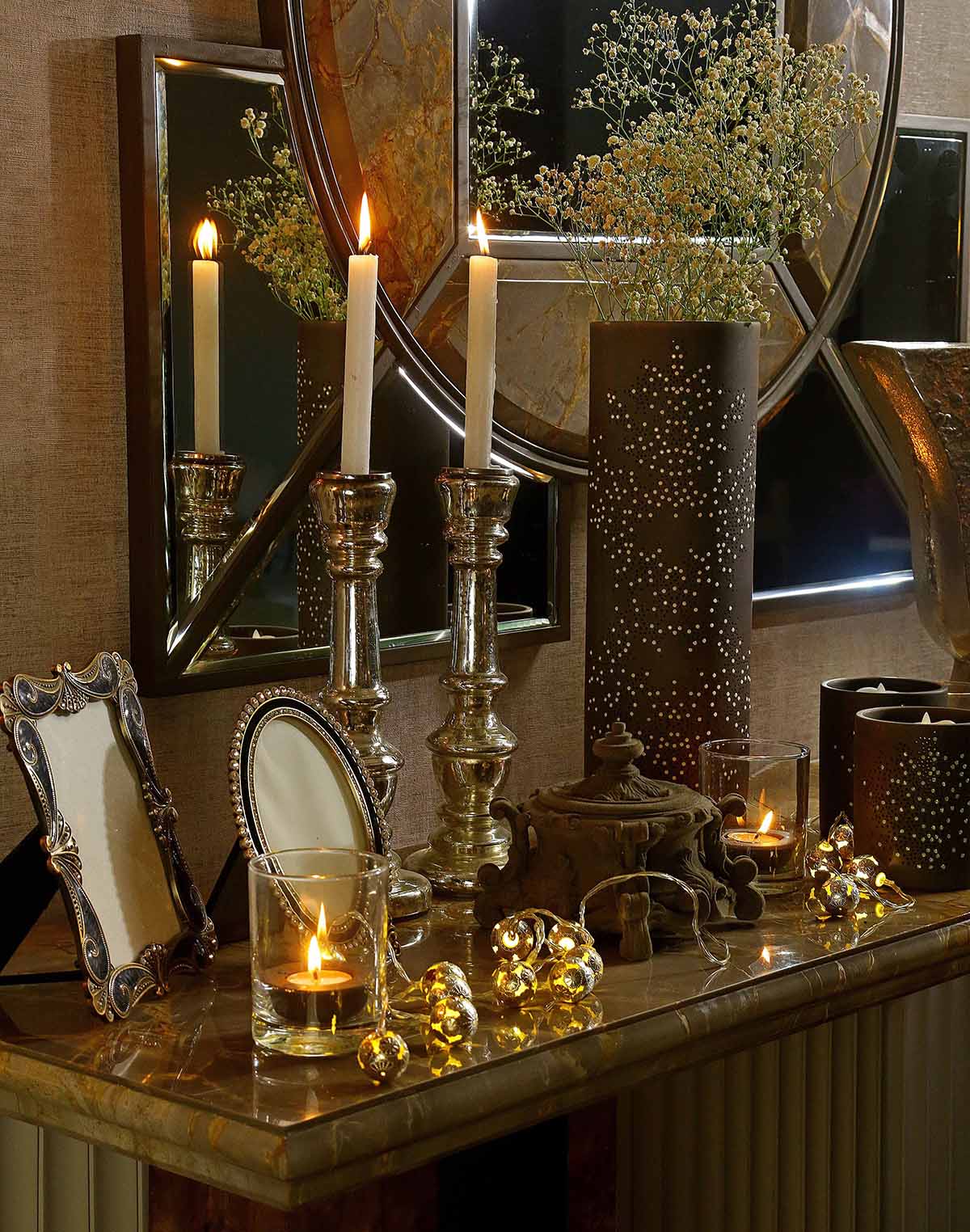 ---
SICIS available at Tessera India
Renowned worldwide for its exquisite mosaic creations that epitomize superior craftsmanship, design and technology, SICIS has launched its Drop Battery Lamp from its Home Collection. Designed by well-known designer Massimilano Raggi, the Drop Battery Lamp is a cordless, rechargeable, indoor-outdoor lamp with LED technology and a soft touch on/off button. This awe-inspiring lamp comprises two glass spheres and a metal stand. The Drop Battery Lamp is available in a wide range of metal finishes and hues.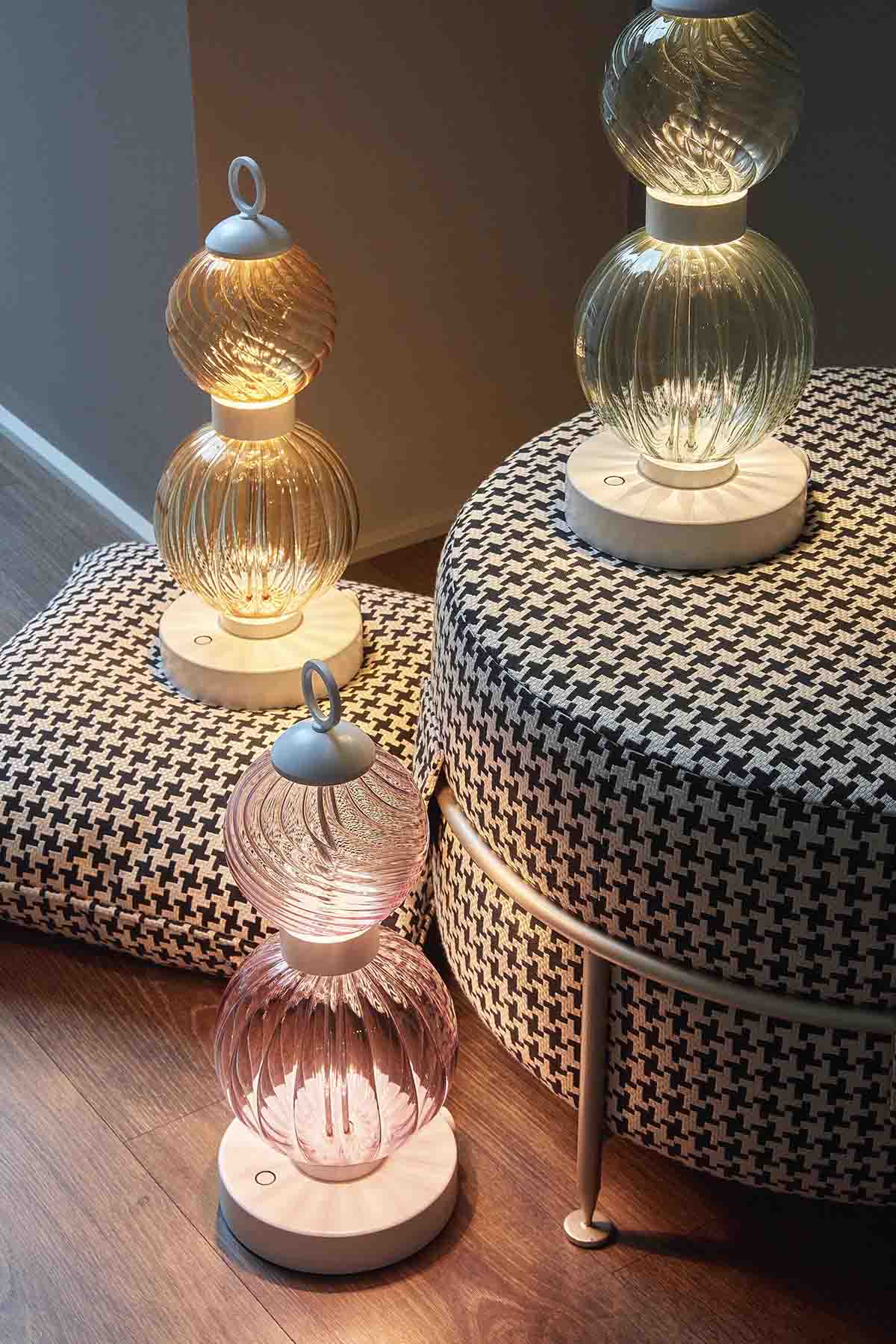 ---
The House of Things
The House of Things is a unique curated online destination to discover and shop for luxury interior products. They have launched a collection of charming and thoughtful Diwali gift options that takes away all the stress of finding the best present for your friends and family. The diverse range of gift articles and hampers offer a delightful array of selections. From agate platters and napkin holders to pretty nut jars to gleaming snack trays in nickel to beautiful cake/snacks stands in exotic marble, the gift articles bring a nuanced beauty and utility.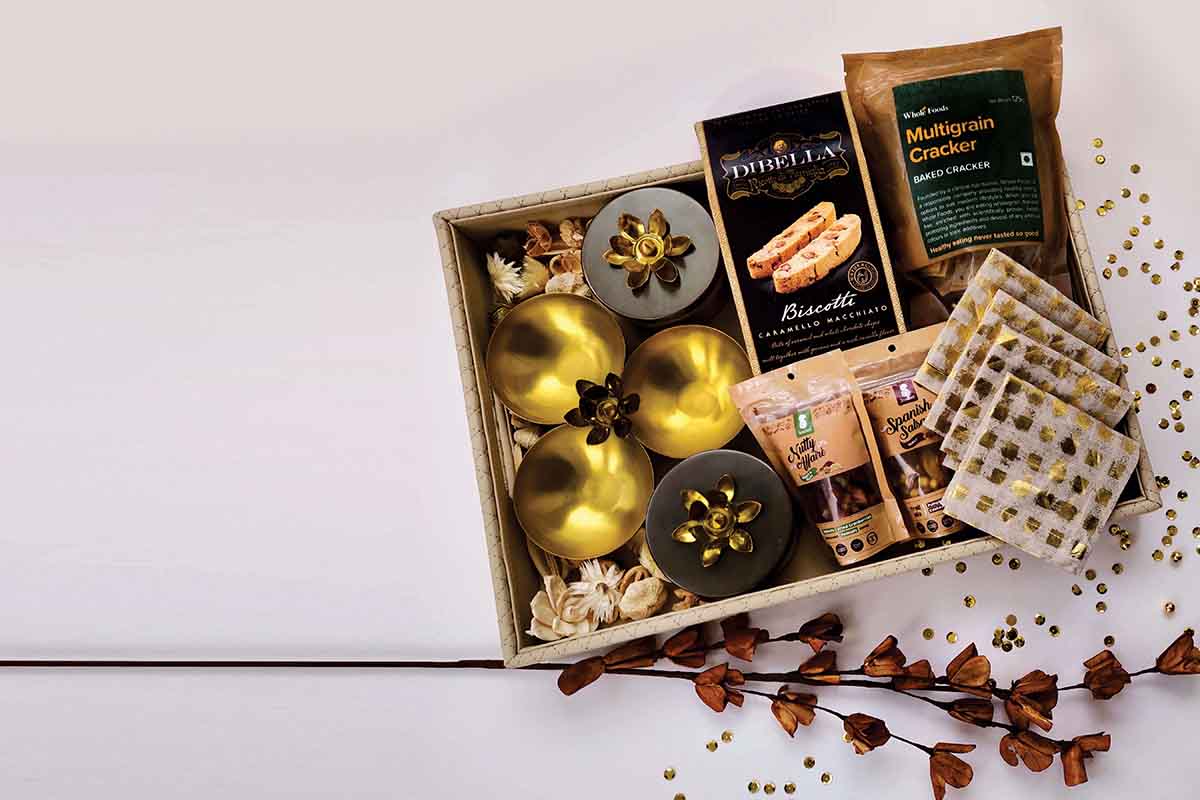 ---
Utopia & Utility available at Sources Unlimited
At Utopia & Utility everything is handmade and unique. Their signature products are the Stacking Vessels—a set of individual containers, stacked together to create a sculptural vessel shape. These vessels are one of the Utopia & Utility classic collections—elegant and timeless pieces, with their materials complementing and complimenting each other. The collection is made of hand-blown glass, handspun metal, hand-turned wood.