The living room of your house is a space of congregation — the family gets together here, and this is where guests are entertained. For a space where a variety of activities and memories are created, the design should be creative, pleasing, and most definitely one with an interesting personality. To fashion a space in these lines, we recommend introducing artisan-made pieces of home decor items — furniture, furnishings, lighting and accessories — into your living room. We presenting 10 beautiful products with unique personas… take your pick.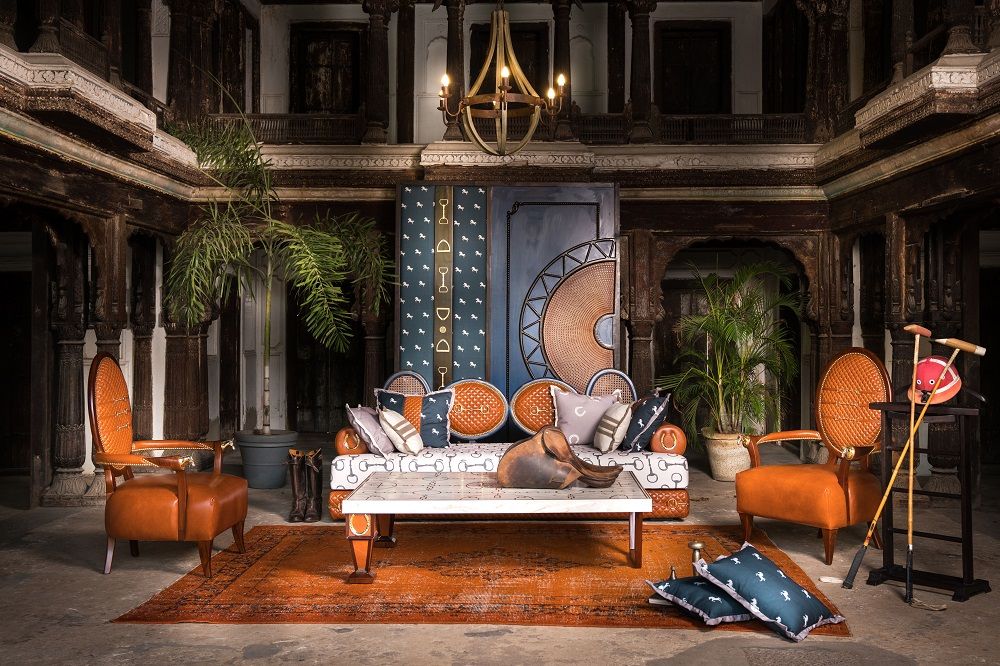 Equine from Inhabit
The Equine collection offers statement chairs and sofa sets which are evocative of the elegance, grace and vitality of horses. Meticulously crafted from luxurious materials, the series comprises bold furniture pieces featuring forms and motifs that symbolise the qualities associated with horses: personal drive, passion and appetite for freedom.
---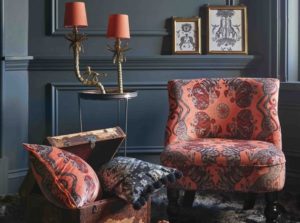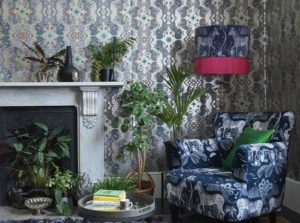 Wilderie from Clarke & Clarke
A fantastical collection inspired by nature, Wilderie presents the animal world across continents in colourfully evocative strokes. WIlderie displays vibrant imagery depicting creatures inspired by myths, legends and the unique beauty of the natural world from Africa to America via British fairy tales. The collection which comprises of fabrics and wallpapers is a treat to nature lovers and maximalists alike — the hand-drawn designs abound in rich nature backdrops in bright colours that play host to winged leopards, curious birds, cactai, palms, prancing wild animals, leopard-spotted elephants, leaping gazelles, and more. The fabrics are perfect for upholstering furniture, drapery, curtains, and lampshades.
---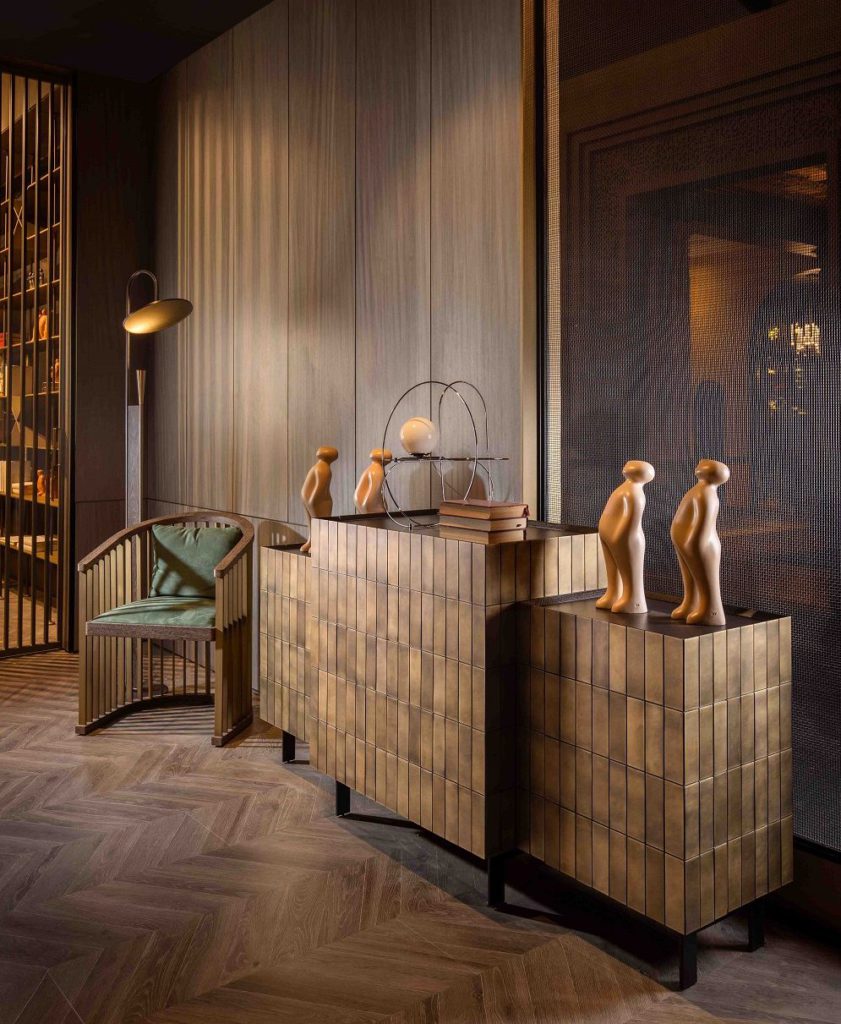 Metal Sideboards from Alsorg
Alsorg's metal finished and finely-crafted sideboard, Fenestra, is a definite conversation starter. Inspired by the facades of architectural buildings, Fenestra has been constructed in small rectangular tiles of oxidised brass. Each tile of the sideboard has been individually oxidised, giving it a raw and rustic appeal. The shutters of this unit merge with the tile panels to create a single seamless surface, making Fanestra a highly-functional and aesthetically unique piece of furniture.
---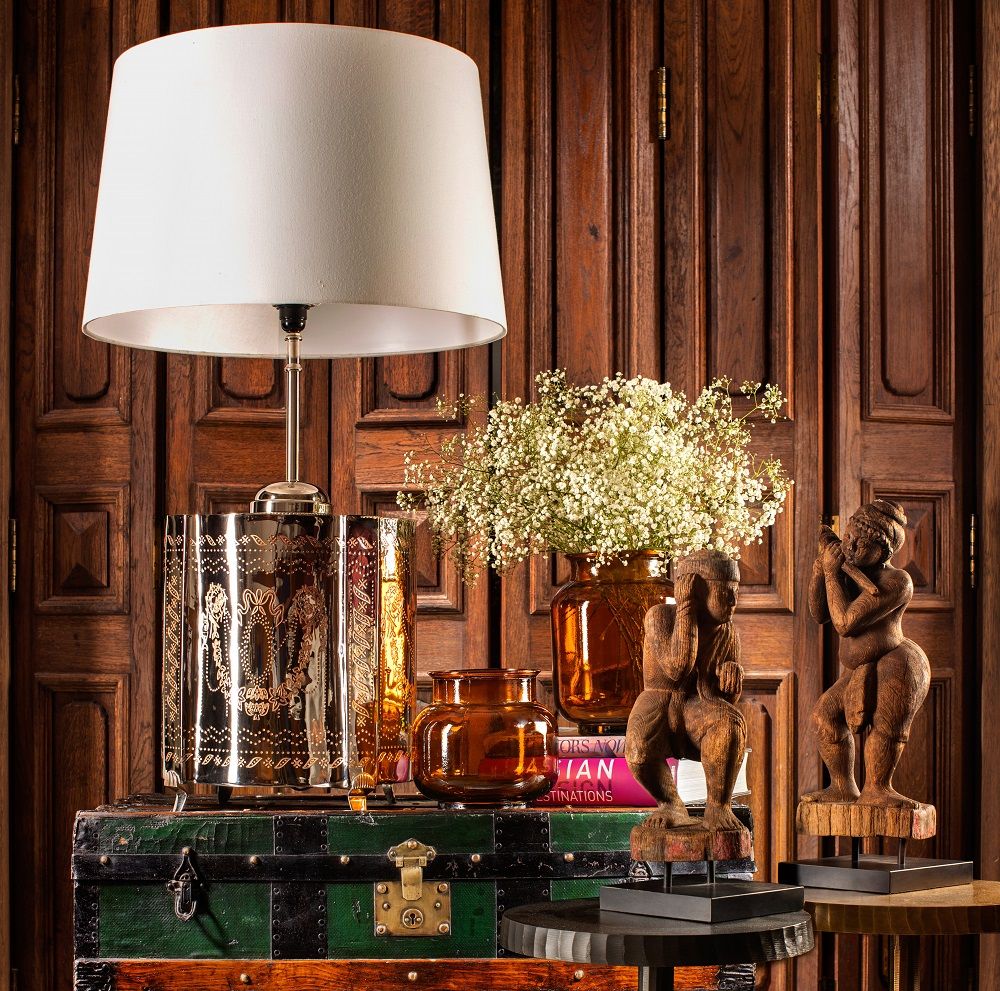 Antique Trunks from Beyond Designs
Beyond Designs' Antique Trunks allow you to add an old-world charm to your space. The brand, in their quest to add beauty and artistic value to spaces, restores antique pieces from across the world to elevate contemporary homes. The collection comprises restored trunks from London of the early 1900s, which feature beautiful details like locking systems and rivets.
---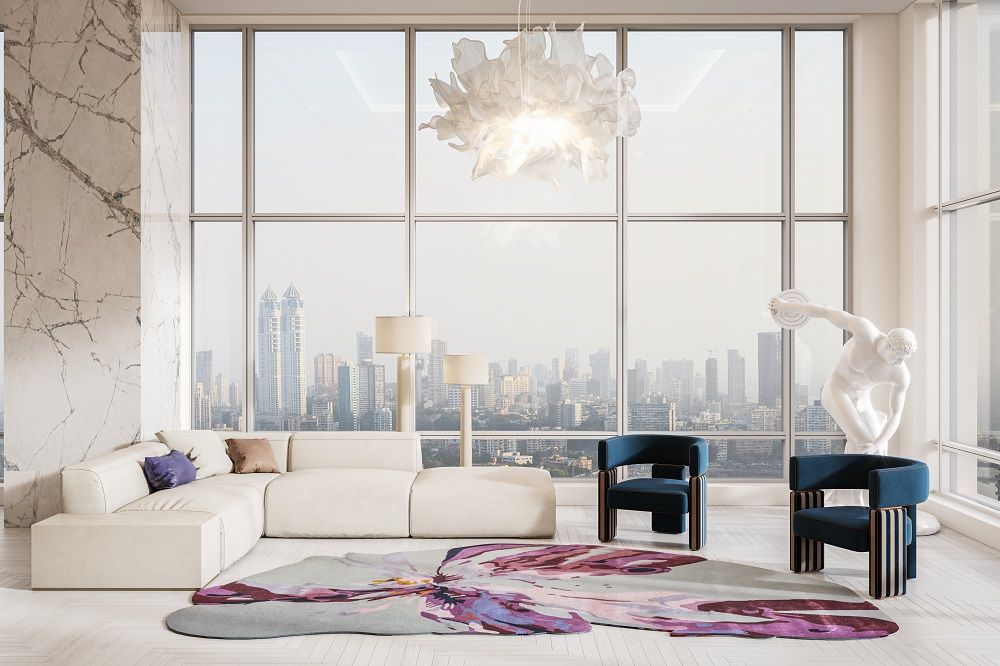 Hana from House of Rugs
Hana, the hand-tufted rug in wool and jasmine silk is part of the Kairos collection from House of Rugs. Kairos is a collection of rugs that celebrates the essence of simple and minimal design using eco-friendly materials. Hana is shaped like the exquisite butterfly and features a delicate palette and finesse.
---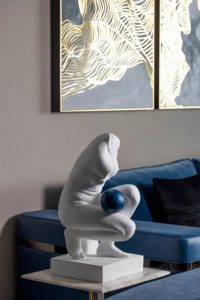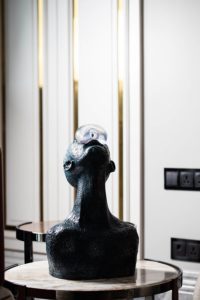 Sculptures from Ochre at Home
These sculptures designed for modern homes will bring an element of fun and playfulness to your living spaces. While some of them are inspired by famous vintage European sculptures, others have a contemporary flavour. Crafted using resin, clay, metal, and polycarbonate, the sculptures evoke a range of emotions. Though mostly conceived in black or white, they come with elements that add a burst of colour to the piece.
---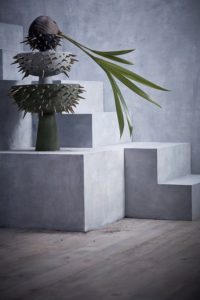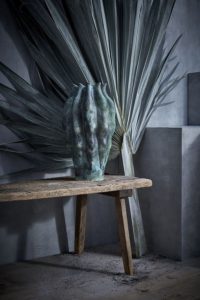 Celestial Bowl on Stand and Cenote Vase from L'Objet
Vases are an essential part of the decor of a room, and L'Objet offers a fantastic selection. The Celestial Bowl combines earthenware with hand-painted, textural details to create a uniquely radiant design statement. Inspired by the serene, reflective pools of light and colour found in Tulum's famous cenotes, the Cenote Vases and Bowls are created by applying layered reactive glazes onto fine porcelain. L'Objet is exclusively available with New Delhi-based Emery Studio in India.
---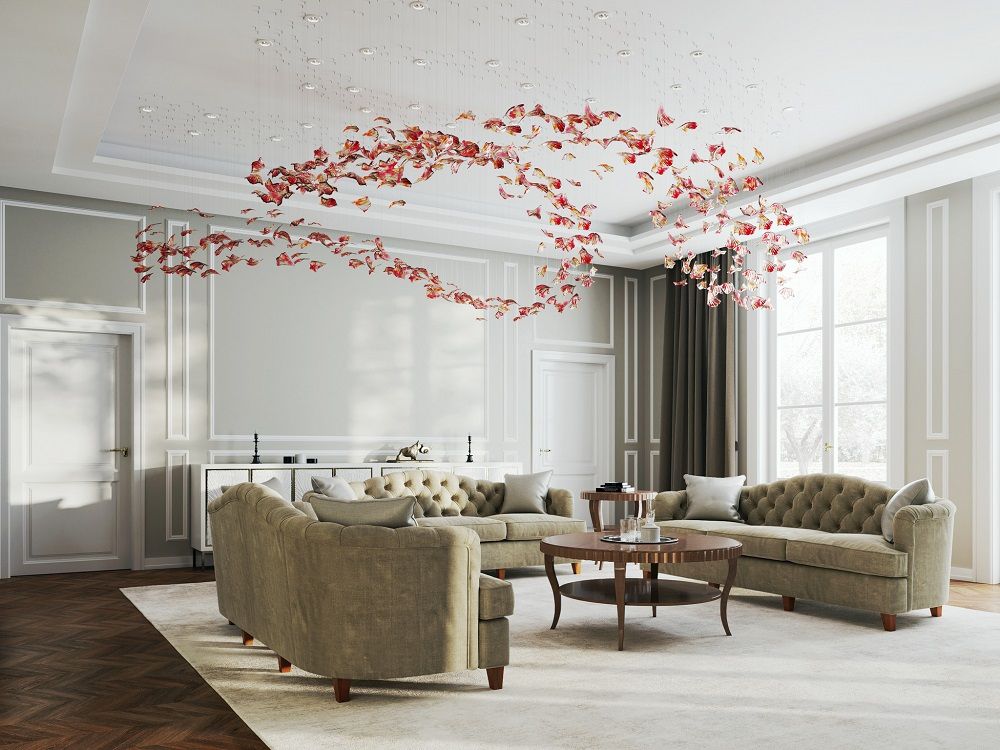 Flamenco from Sans Souci
Chandeliers will never go out of style, and the right one would add drama and glamour to your living room. Flamenco from Sans Souci is one such exquisite piece. Designed by Jiri Krisica, Flamenco is inspired by the Andalusia dance, flamenco, which represents pure passion. Here, hand-blown crystal pieces, decorated with an optical pattern, bear an imprint of the dramatic movement of dancers' skirts with their lifted and waved edges.
---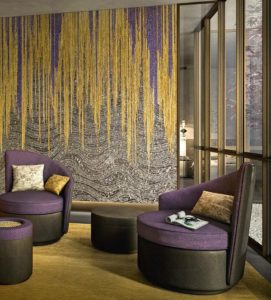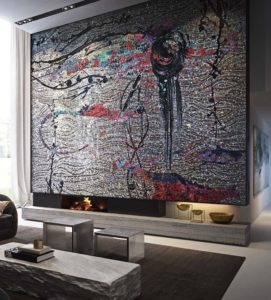 Art Couture collection from Sicis
The decor of the living room would be incomplete without art, and creating one from an oft used, but mesmerising material would leave a lasting impression on everyone. We recommend the Art Courture collection from Sicis where every single piece of glass mosaic would create a living work of art. The gorgeous colours options (55 in all) include gold, platinum, metallic bronze, violet, red and a host of other exciting hues in varied shapes and sizes. The different colours and overlapping shapes creates depths that intrigue the senses, making walls that add beauty to your spaces, and life.
---

Mer de Corail from Daum
Maison Daum has explored the depths of the Mediterranean Sea with the Mer de Corail (Sea of Coral) collection. From decorative objects to works of art, each piece of the collection gives us a glimpse of its incredible marine fauna and flora. Crystal is turned into a vase, a centrepiece or a sculpture, bearing witness to an increasingly endangered nature. Daum's corals are brought to life by the expert hands of talented craftsmen and take on extraordinary shapes to become unique pieces of art. Blue, pink or purple, each shade is astonishingly realistic. Mer de Corial, and many stunning collections from Daum are available with Emery Studio in India.