At first glance, the Loopy Chair looks like a bike rack, but look closely and see it transform into a unique chair. New York City-based artist and designer, Nikolas Gregory Bentel, has introduced a yellow chair made using a single band of tubular steel. Aptly called the Loopy Chair, this avant-garde furniture piece has been built using the same production processes as that of conventional tubular bike racks. This chair features an unconventional form and has been fabricated using a tube with a three-inch diameter bent in a hydraulic tube bender. "By repurposing a manufacturing process already in place, the Loopy Chair allows for novel chair construction using the common formal language of the bike rack, while also not having to create excess equipment for the manufacturing process," states Bentel.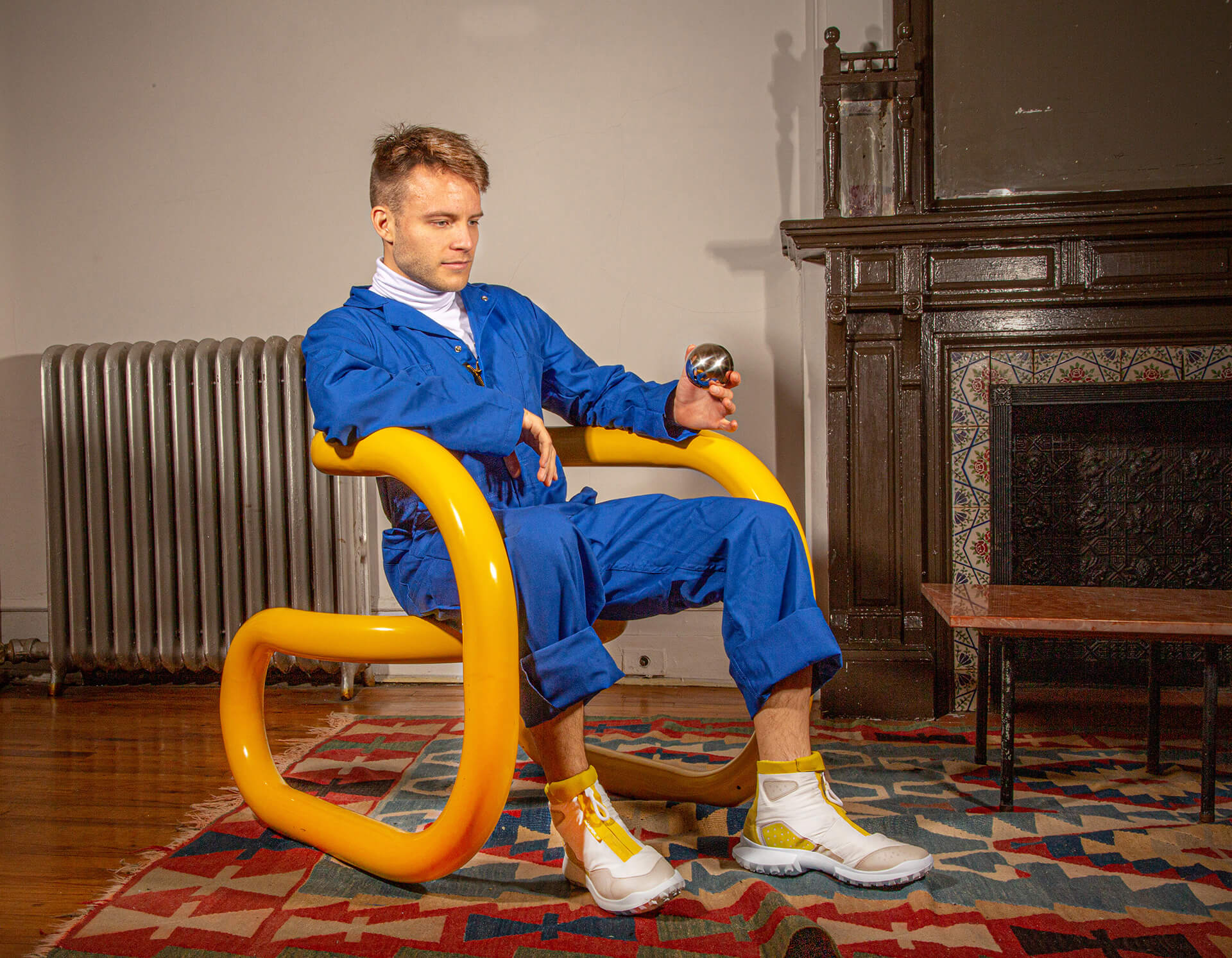 The Loopy Chair showcases a striking and minimal design aesthetic and functions both as a chair and a home accessory. Even though the chair displays an unorthodox form, it is still practical. Once in use, the Loopy Chair functions as a quirky chair. When not in use, it serves as a vibrant decor accessory. Currently, Bentel has unveiled a limited edition of 10 pieces of the Loopy Chair, which come with or without a tan hued, suede leather seat sling. Furthermore, as the Loopy Chair is made of steel, it can be placed indoors or outdoors, and can withstand different weather conditions.
---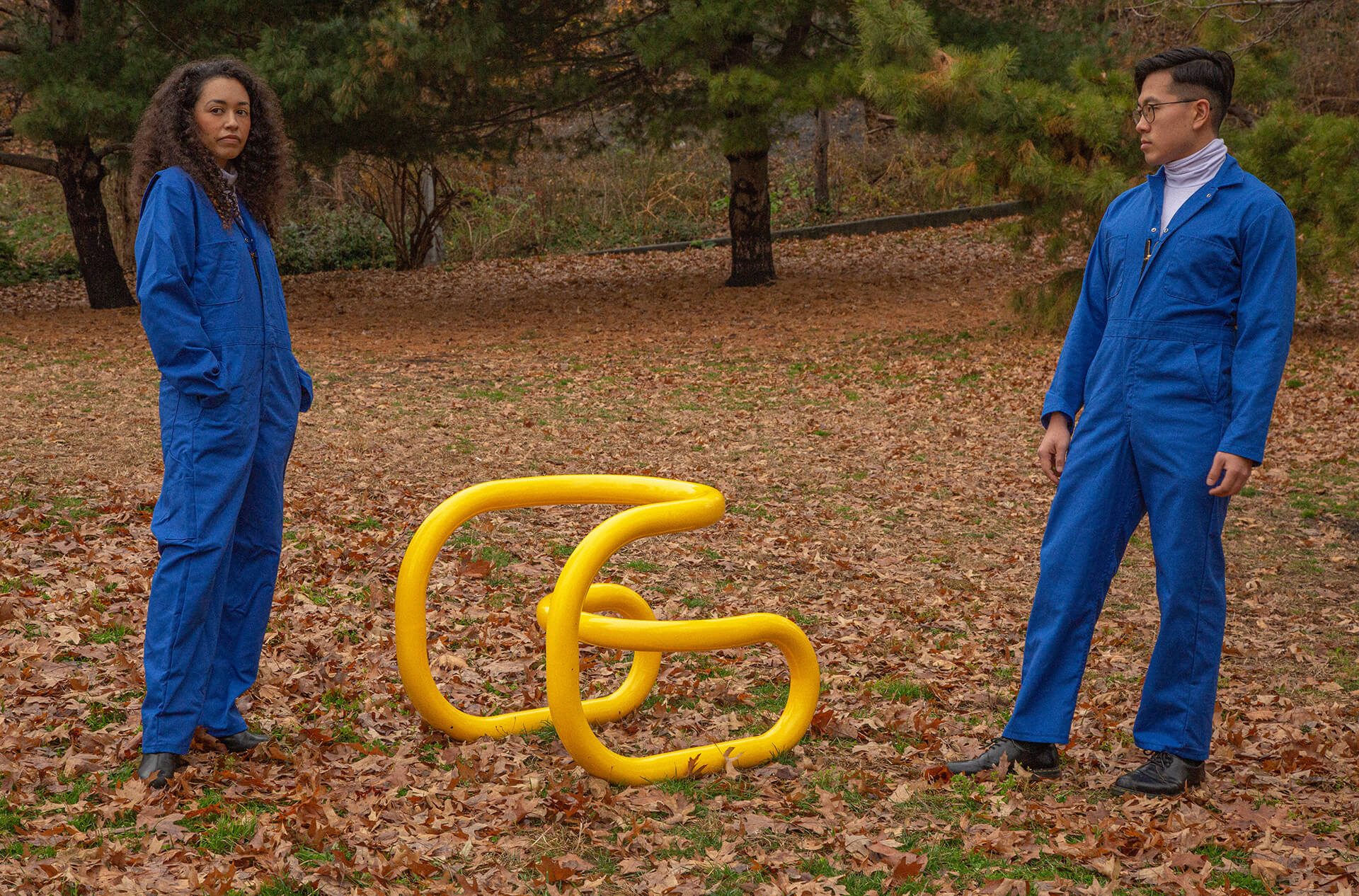 The chair is made of one steel tube that forms a single, continuous frame. This frame that is evocative of a bike rack, creates two loops in opposite directions. One loop functions as the chair's seat and the other as the chair's backrest. As the chair is just a frame without any upholstery or cushioning, it allows people to sit on it in various ways and have some fun.
---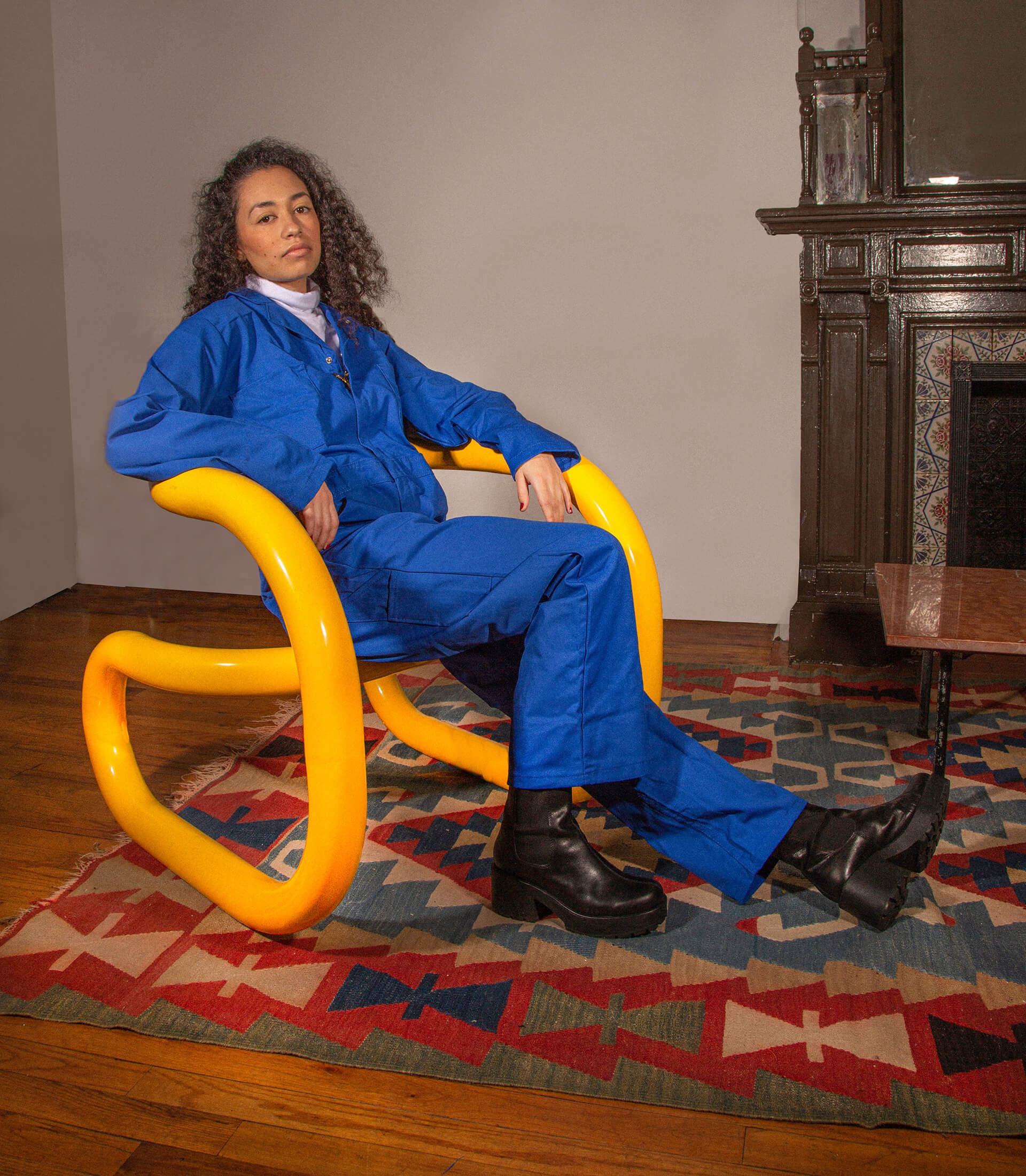 Moreover, as the Loopy Chair has been fabricated using the same manufacturing processes as that of a bike rack, its form is restricted. "During the design process, I was limited by the kind of bend radiuses that a bike rack typically has. The chair had to be designed using only two different radiuses—one radius at nine inches and the other at 18 inches. This kind of restriction led the design being a marriage of manufacturability and usability," adds Bentel.
---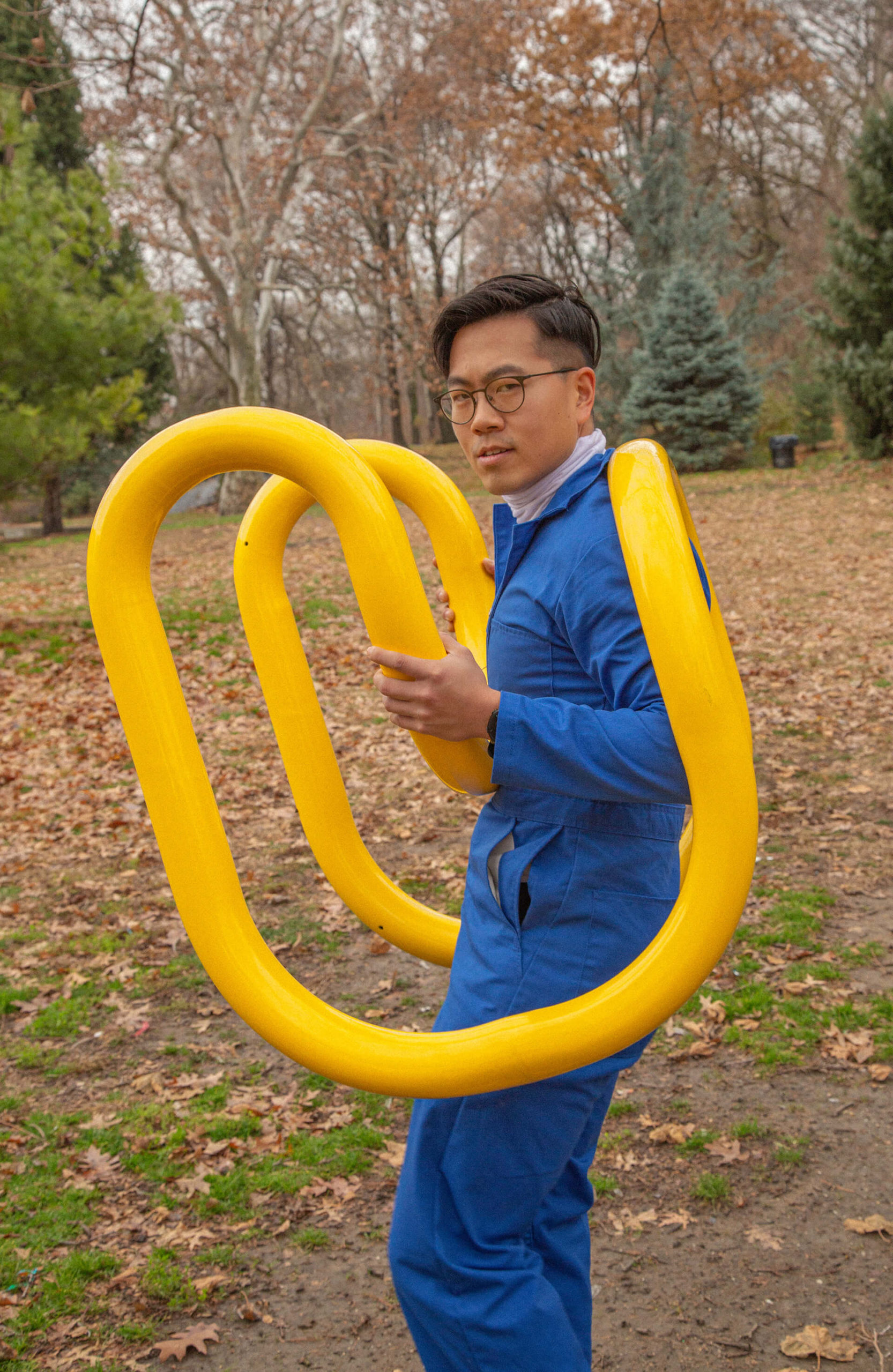 Artist Bentel's goal is to reimagine everyday objects in a humorous and interesting manner by using already existing production technology. In the past, the artist reshaped chalk to create architectural drawing toys for children and has also tried to pass off his naked body as a furniture collection.
---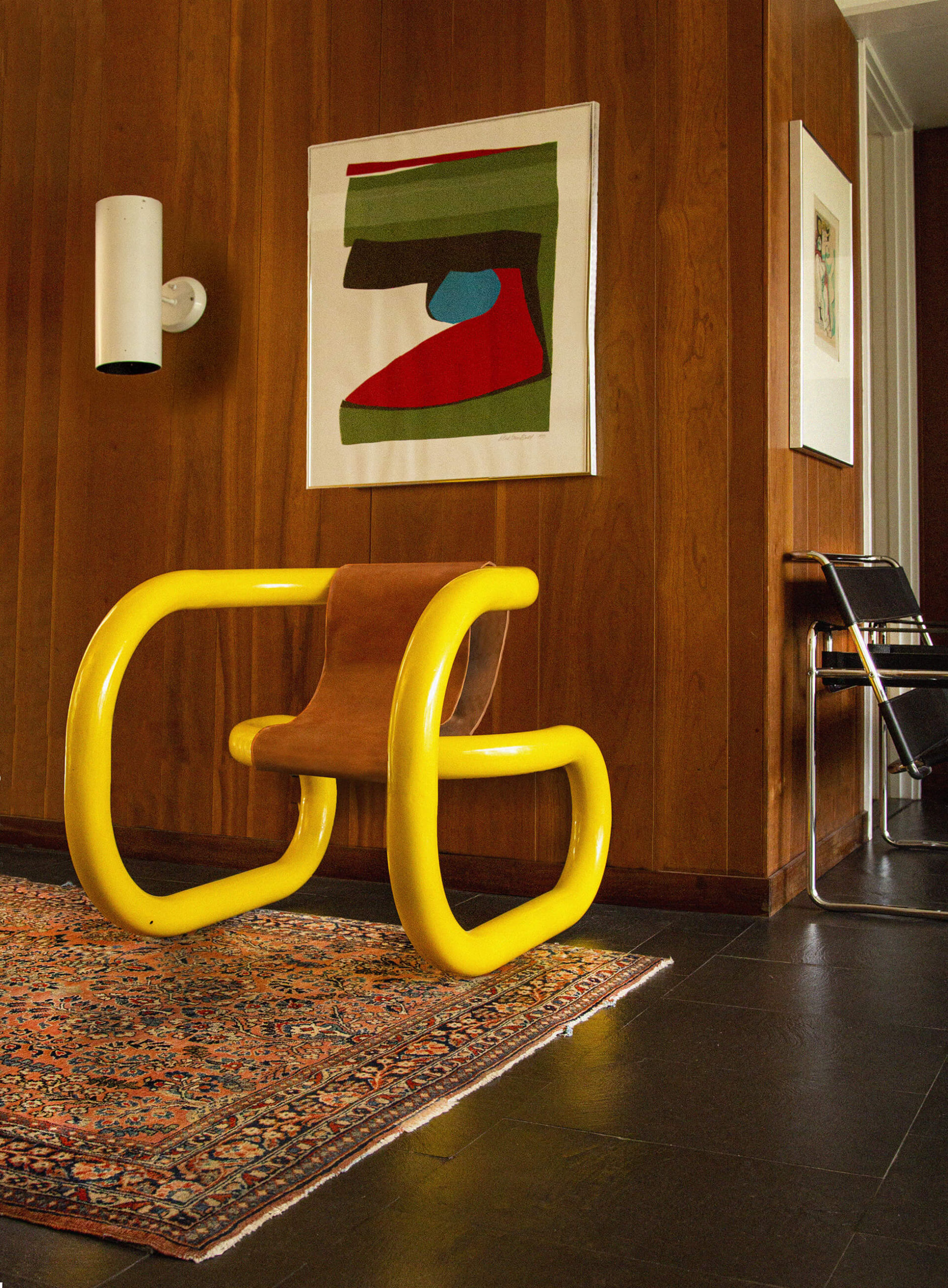 With the Loopy Chair, Bentel hopes to encourage people to use already existing manufacturing technology to come up with novel and inventive products. "By reimagining how we make things, we can create original designs that have yet to be seen such as the Loopy Chair. There is untapped potential in manufacturing processes everywhere. The goal is to one day apply this design method to create other usable objects, from chairs and tables to larger pieces of furniture including sofas and beds. This idea of rethinking manufacturing is found in my other furniture pieces as well," concludes Nikolas.