Mediterranean food comprises dishes from all the countries that border the Mediterranean Sea—Spain, France, Italy, Greece, Turkey, Syria, Israel, Egypt, Algeria, Libya, Tunisia and Morocco. It includes vegetables, seafood or meat typically grilled or cooked minimally to retain the ingredients' original taste. Currently, there are numerous restaurants in Mumbai and New Delhi that serve scrumptious Mediterranean dishes in a vibrant space. Here are our 7 favourite Mediterranean restaurants in Mumbai and New Delhi.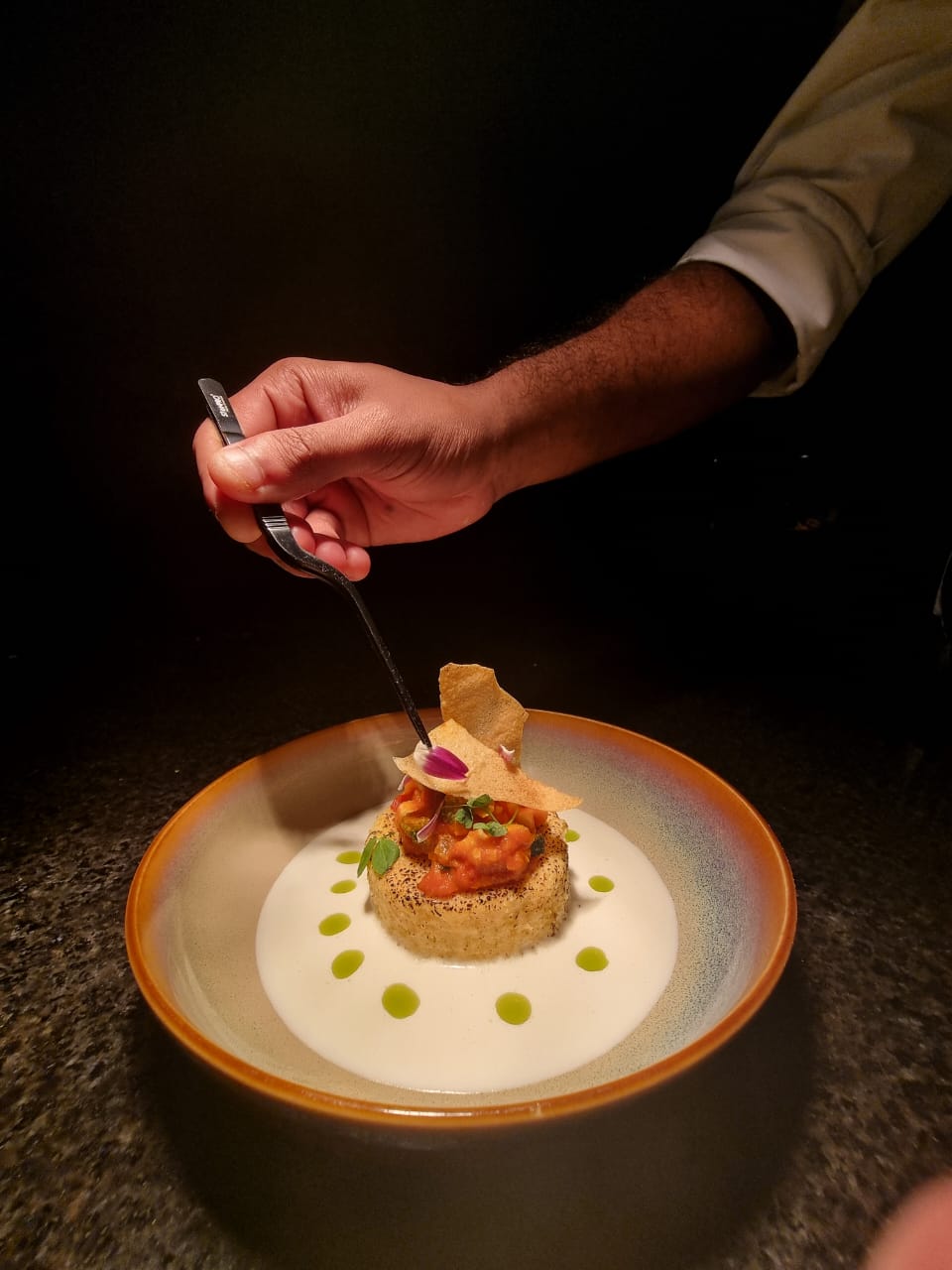 ---
Rivea, Taj Santacruz, Mumbai :This newly reopened restaurant offers Riviera-style Mediterranean cuisine in a fine dining setting. The restaurant serves appetising dishes from France, Italy and Spain. Rivea's expert culinary team primarily use Mediterranean spices and herbs such as garlic, olive oil, leitmotif, rosemary, sage, marjoram, oregano and thyme in their dishes. Visit this eatery to taste their small tasting portions, sharing platters and pizzas. Order Rivea's Avvolto Avocado, Rivea Signature Pizza, Prawn Arancini, Burrata Salad, Baby Lobster Risotto, Corn Polenta, Brick Roasted Spring Chicken, Truffle Fries, Deconstructed Tiramisu and Flaming Chocolate Brownie!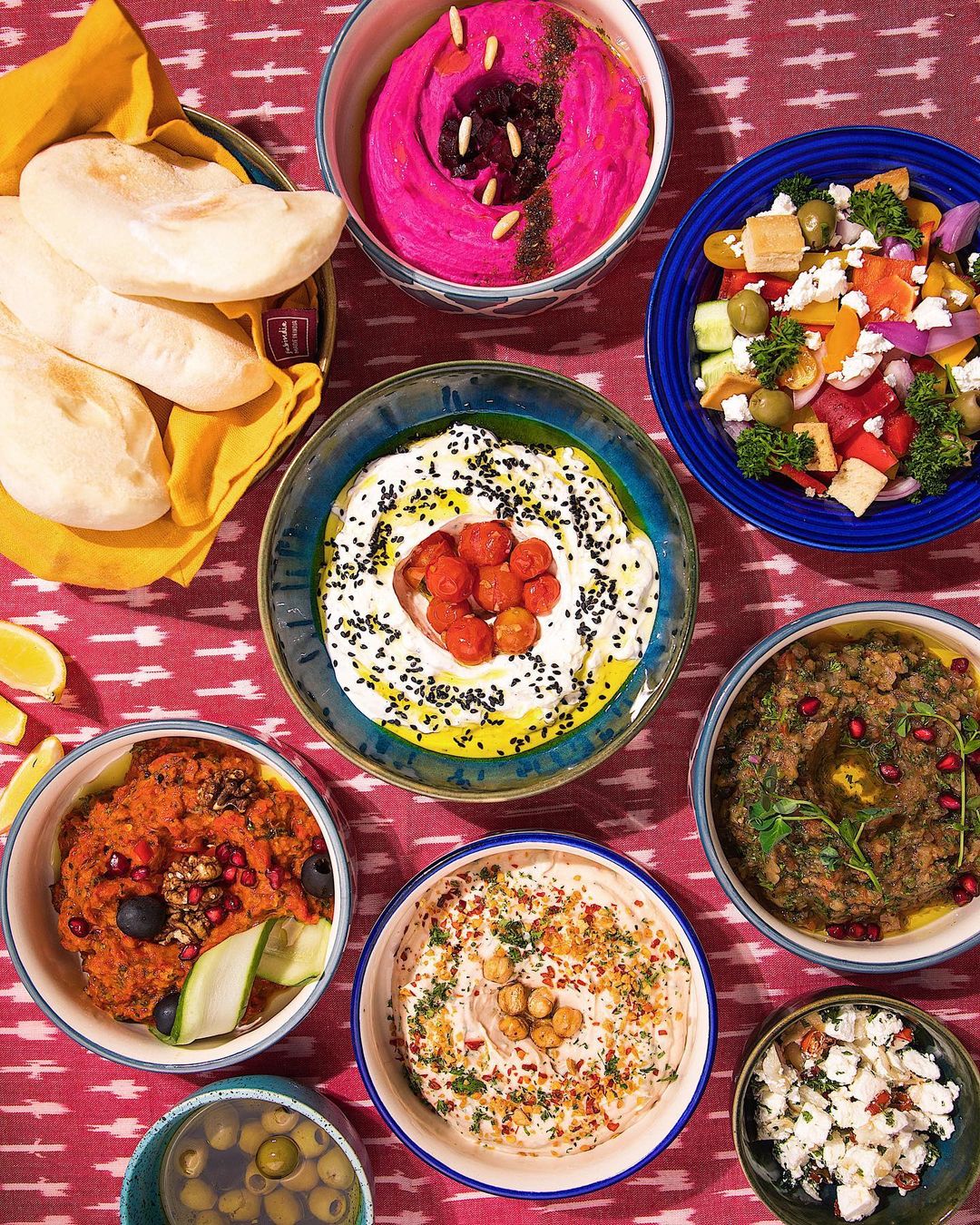 ---
Cafe Mez, Gurugram :Unveiled earlier this year, Cafe Mez will transport you to the Mediterranean with its white and blue walls, pink bougainvillaeas and verdant palms. Helmed by chef Megha Kohli, Cafe Mez is well-loved for its progressive dishes with influences from Lebanon, Beirut, Iran and Turkey. The restaurant's menu comprises dishes that celebrate the best of local, seasonal produce. We recommend their Turkish Tea, Mezze Platter, Gazan Guac, Lamb Koobideh, Pide at Cafe Mez, Beiruti Hummus and ​​Ponchiki. It also doesn't hurt that Cafe Mez has a great all-day breakfast menu comprising dishes such as ​​Turkish eggs, skillet pancakes, yoghurt bowls, waffles, smoothies and shakes.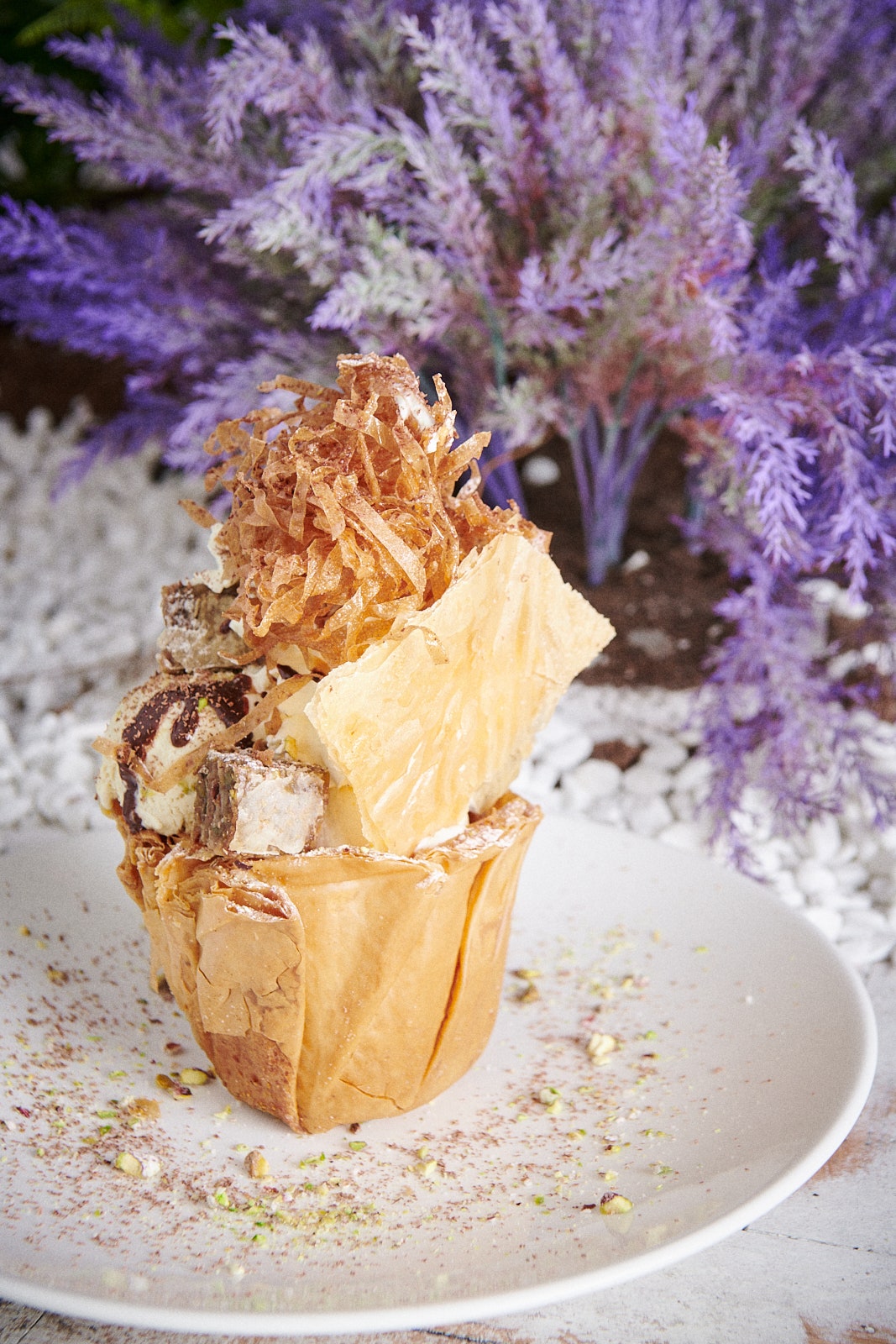 ---
OPA Kipos, Mumbai :Situated in the centre of south Mumbai, this popular restaurant recently celebrated its one year anniversary. OPA Kipos is frequented by locals and tourists alike for its lively ambience, lip smacking Mediterranean food, zorba performances and plate smashing (a Greek custom involving the smashing of plates or glasses during celebratory occasions). Try their Vegetable Moussaka, Fig and Walnut Salad, Prawn Saganaki, Opa Hummus, Greek Spinach Pie, Lamb Chops, Vegetable Orzo, Chicken Gyros and Opa Baklava Sundae. At Opa Kipos, get a table at the main level near the DJ for the best view of the live performances and for celebrity-spotting.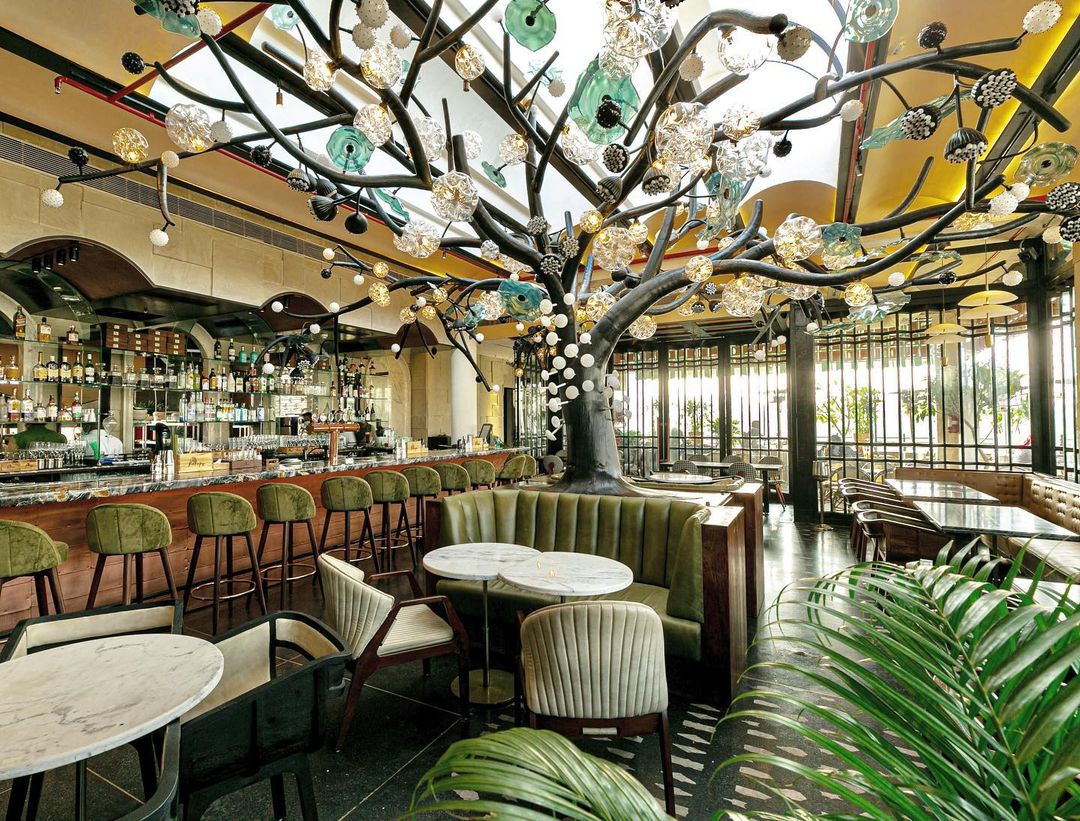 ---
Kakapo, New Delhi :Located in Mehrauli, Kakapo is a chic, multi-cuisine restaurant. This Mediterranean eatery's interiors showcase a mystical vibe with a faux tree with exquisite lamps hanging from its branches at its centre. We suggest visiting Kakapo for a weekend brunch and ordering their Margherita Pizza, Balsamic Lamb Chops, Barley Risotto, Roast Chicken, Mediterranean Vegetable Wrap and Chocolate Cloud. While at Kakapo, don't miss their delicious Elderflower, Rosemary, Hibiscus or Jasmine cocktails.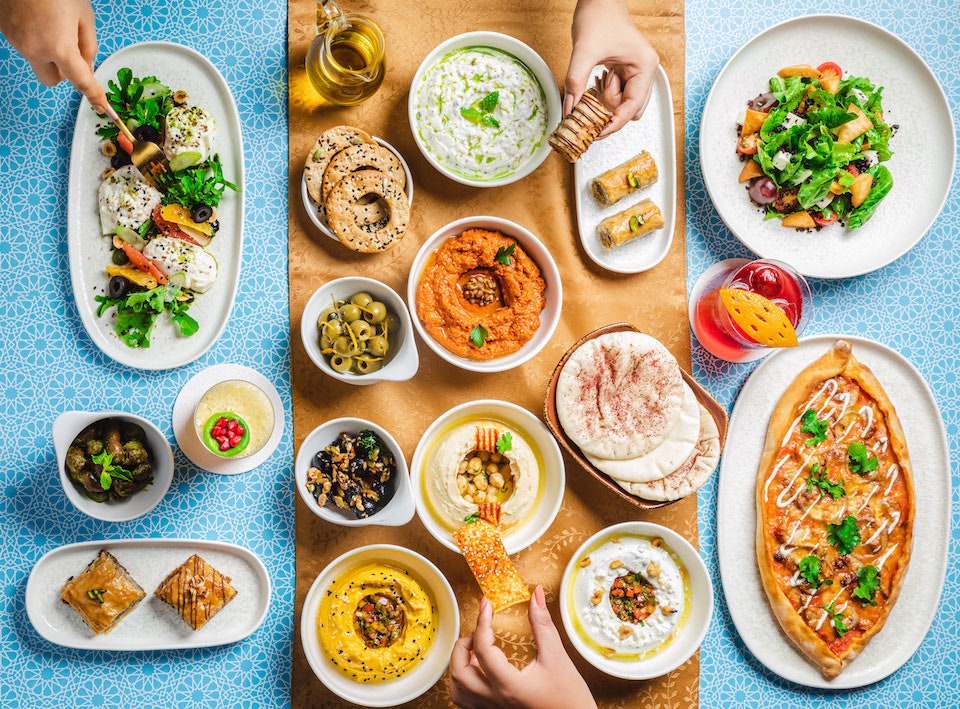 ---
Sette Mara, ​​The St Regis Mumbai :Serving dishes from Greece, Turkey, Egypt, Morocco, Lebanon and Georgia, Sette Mara is our go-to for a fun night out with friends. The offerings by Chef Reuben comprises a wide range of cold mezze, hot mezze, grills, and desserts. Menu highlights include the Hummus Beiruti, Talatouri, Muhammarah, Garlic Labneh, Kataifi Prawns, Lamb and Bell Pepper Souvlaki, Israeli Couscous Risotto, Eggplant and Sweet Potato Moussaka, Salt Baked Whole Sea Bass, Braised Chicken Maqluba and Sette Mara Baklava. After your meal, make your way to Sette Mara's majestic bar and lounge area for a night cap.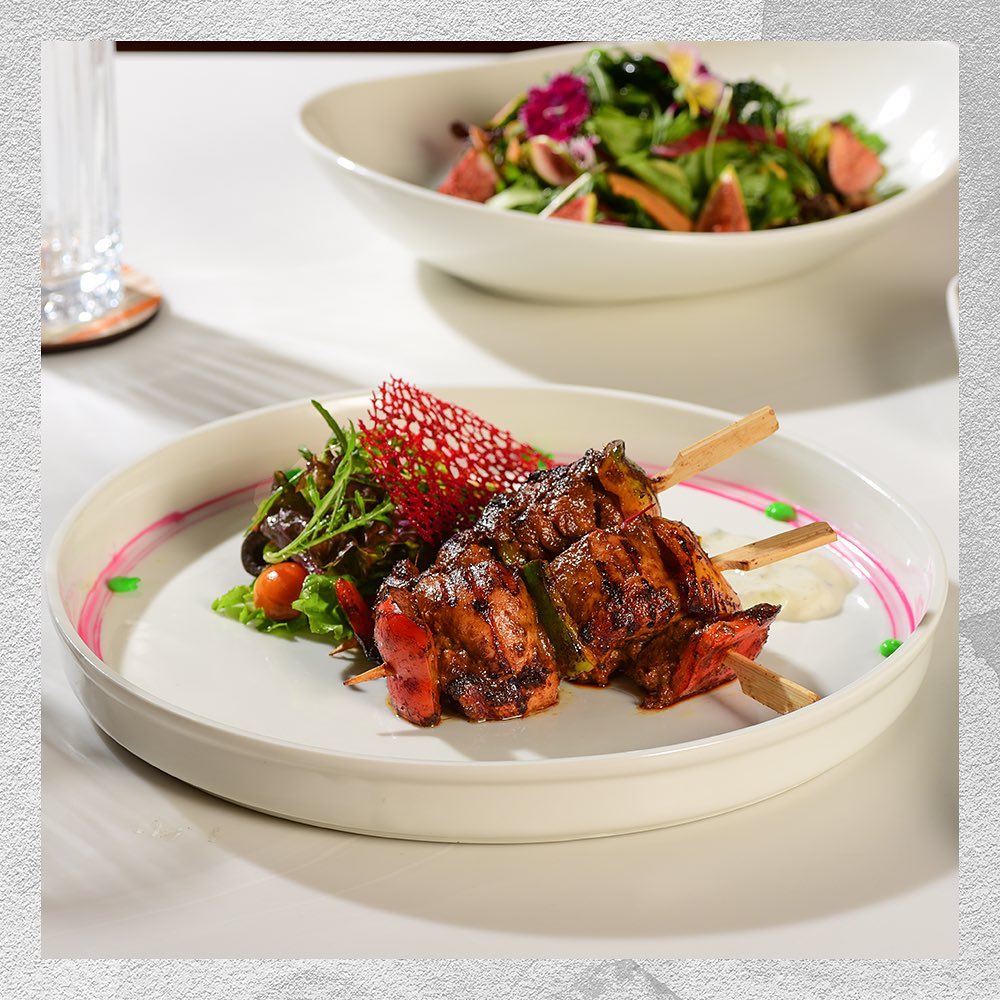 ---
Bergamo, The Grand, New Delhi :This novel eatery makes it to our list for its quaint ambience and classic Italian and Spanish dishes made using the freshest local produce. Our favourites from their large menu include the Mushroom Goat Cheese Toast, Phyllo Cigar Rolls, Burrata Pesto Pizza, Confit Garlic Butter Prawns, Porcini Risotto and Spanish Chicken. Stick around at Bergamo after dinner for live musical performances. On the weekends, after the dinner service, Bergamo transforms into a club.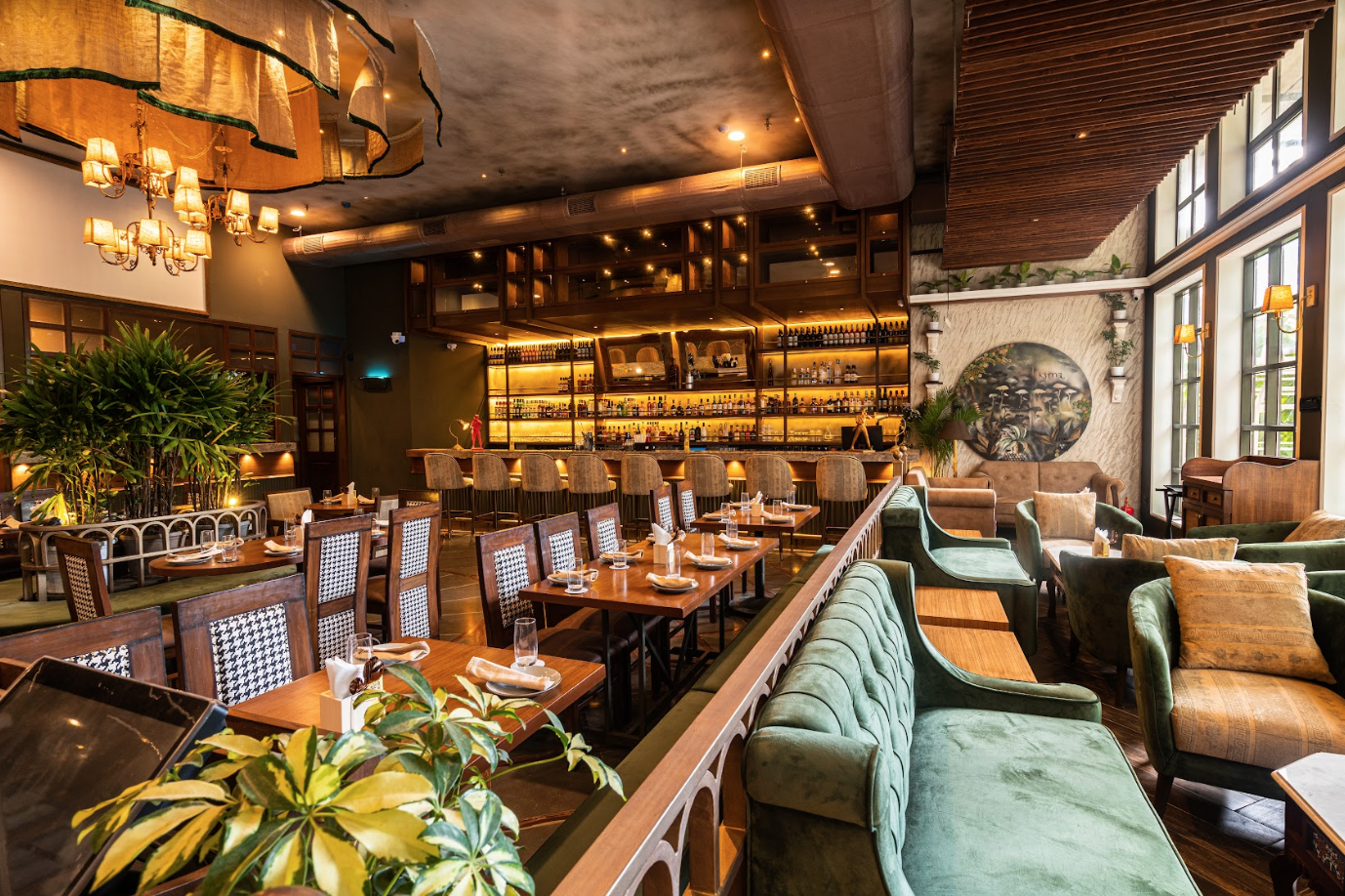 ---
Kyma, Mumbai: Get a taste of the Mediterranean at this chic eatery located in the heart of the Bandra Kurla Complex. This restaurant's indoor section's highlights are the magnificent bar and unique chandeliers. Kyma's offerings include beautifully plated pan-Asian and Mediterranean dishes. Their Pecan Nuts Muhammara, Fattoush Salad, Lebanese Lasagna, Grilled Paneer Shawarma, Cream Cheese Hummus, Chicken Tagine, Four Cheese and Zatar Pide, Classic Baklava and Lemongrass Crème Brûlée are must-orders!
---