PriestmanGoode, a London-based design studio has conceptualised an inventive reusable packaging made from sustainable materials as a response to the large amounts of plastic containers used for takeaway food. According to reports released in 2019, online food delivery and takeaway is a market worth over $53 billion a year globally. Last year, in the light of the current COVID-19 pandemic and with the increased convenience of online ordering through delivery platforms, this figure is expected to rise. PriestmanGoode has designed Zero—a range of bento-style food containers and a bag based on circular design principles. This concept was showcased at the Salone del Mobile in 2021 as part of the Wallpaper* Re-Made exhibition. Zero has been created to encourage the positive behavioural change of moving away from single-use plastic.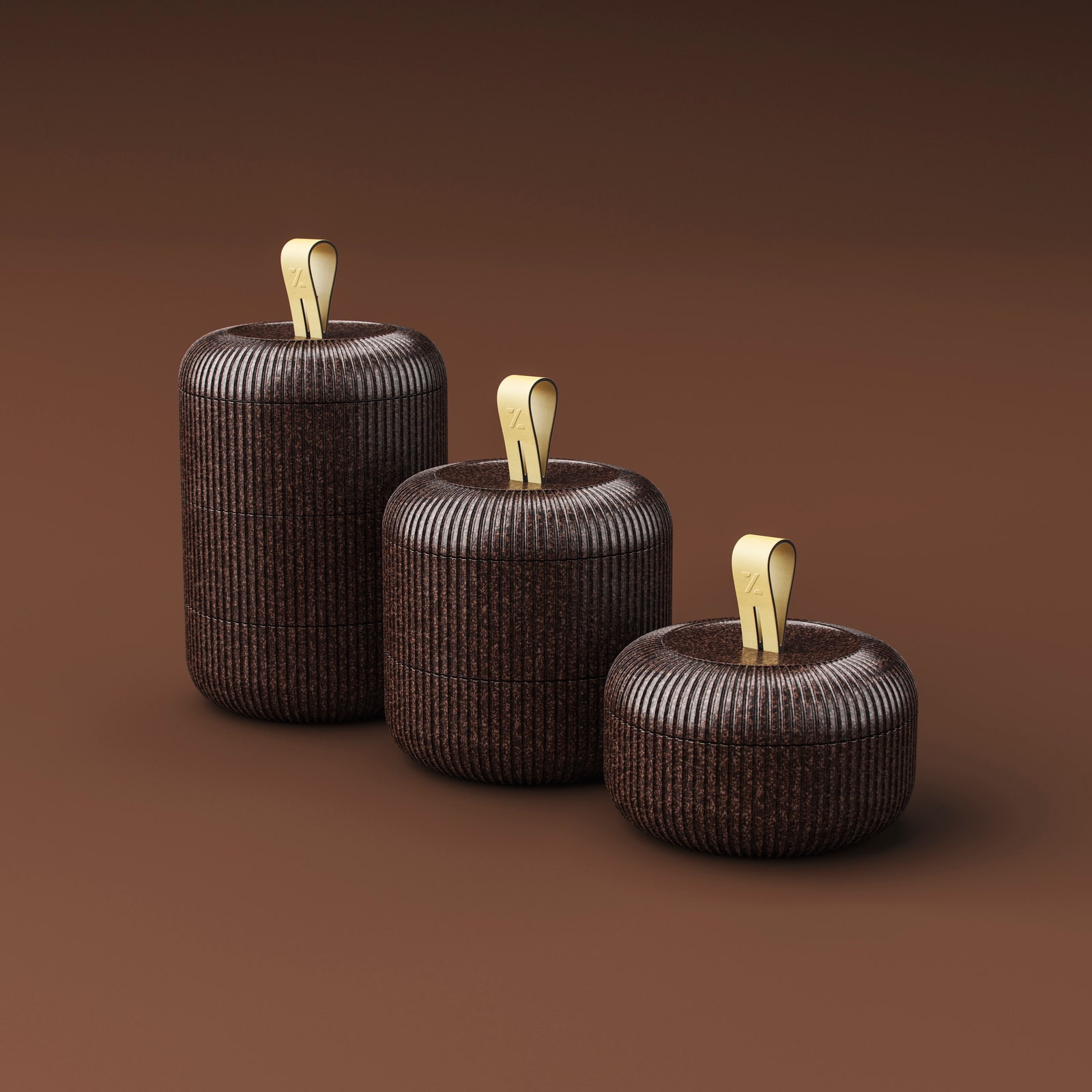 ---
Rethinking Food Delivery
"We wanted to rethink food delivery and takeaway in a bid to minimise the environmental impact of convenience culture. We began this project before the pandemic took hold, with a goal to design takeaway packaging as a desirable object; to create something that customers would value and that would lead to positive changes in behaviour. This has become even more important now, as there has been a rise in at-home dining and the concept of 'tablescaping'—elaborate, decorative table arrangements—has moved from social events into the home. It presents an opportunity for design to create something that can contribute to a sense of occasion, that is beautiful, practical and sustainable. As a society, we have to move away from the culture of disposables, and focus on principles of circular economy," states Jo Rowan, Associate Director of Strategy at PriestmanGoode.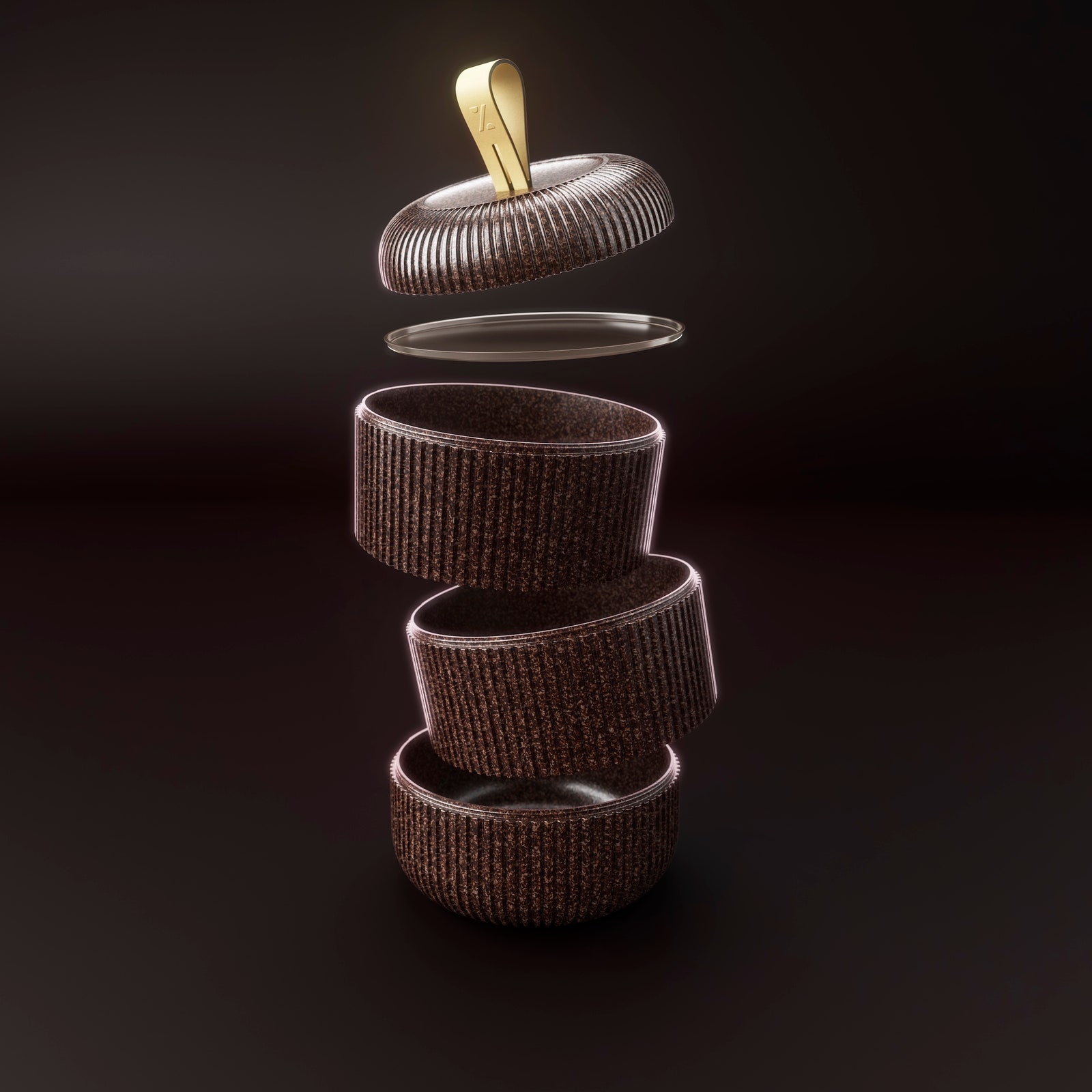 ---
Eco-friendly Materials​​
Zero includes bento boxes (stacked vertically) of various sizes. The bento box style instantly halves the amount of packaging as only one lid is required per box. The containers are designed to be aesthetically pleasing so that they can be used for presenting the food as well. PriestmanGoode undertook extensive research into food safe materials, which could replace single-use plastics that are currently in use. The materials had to be heat proof, lightweight, recyclable and insulating. Zero is made from sustainable materials such as cocoa bean shells, mycelium and pineapple husk.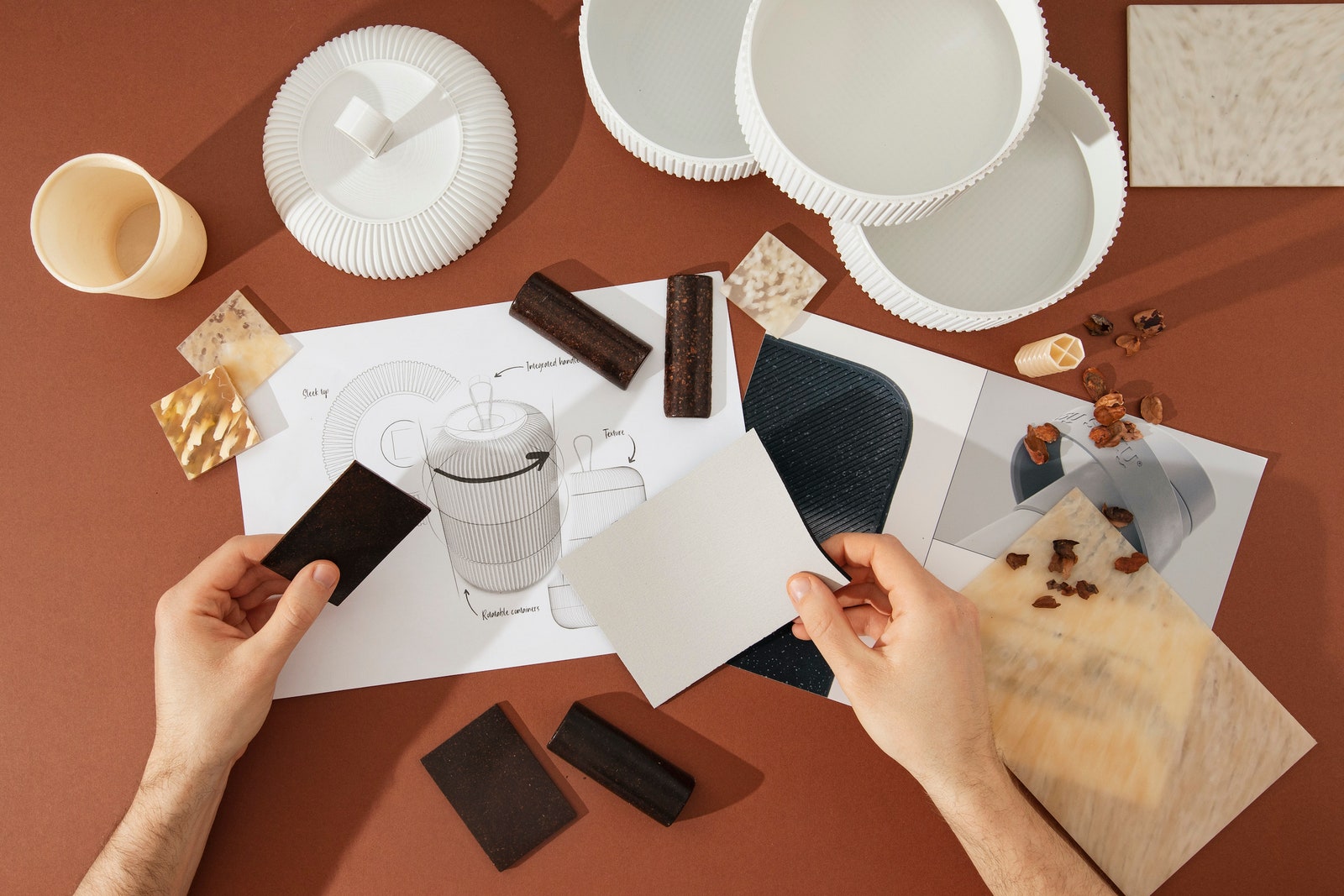 "We looked at a broad spectrum of materials, from those that are at an early stage of development, to commercially available materials made from byproducts, and low impact materials derived from nature, that will either biodegrade or can be reused," adds Maria KafelBentkowska, Head of CMF (Colour, Material and Finish) at PriestmanGoode.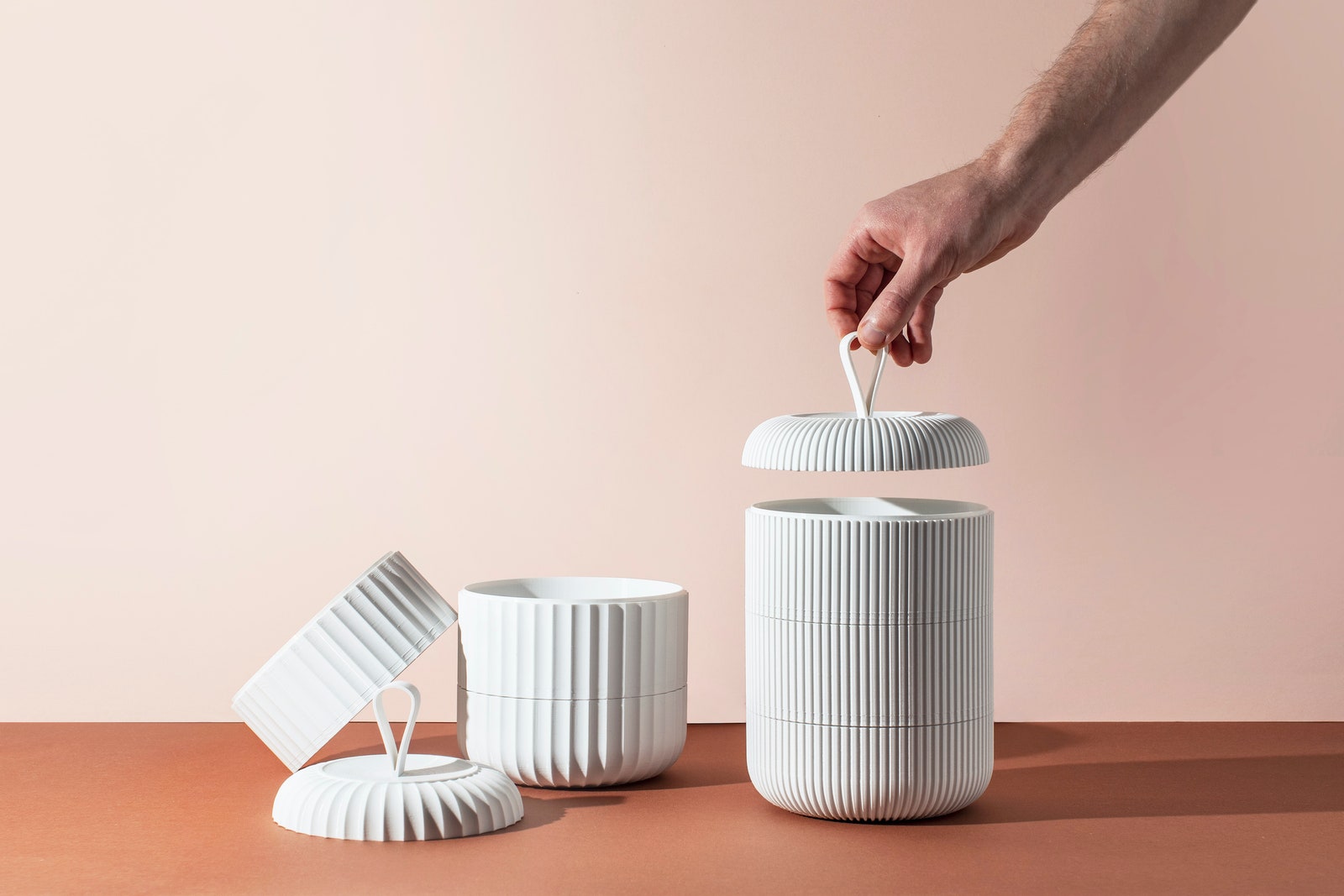 ---
Reward-Based System
When ordering food, customers would have to pay a small fee for this new packaging, which would be reimbursed on their next delivery, when the packaging is returned to the delivery service provider. The containers would then be washed and sanitised by the restaurant before being used again.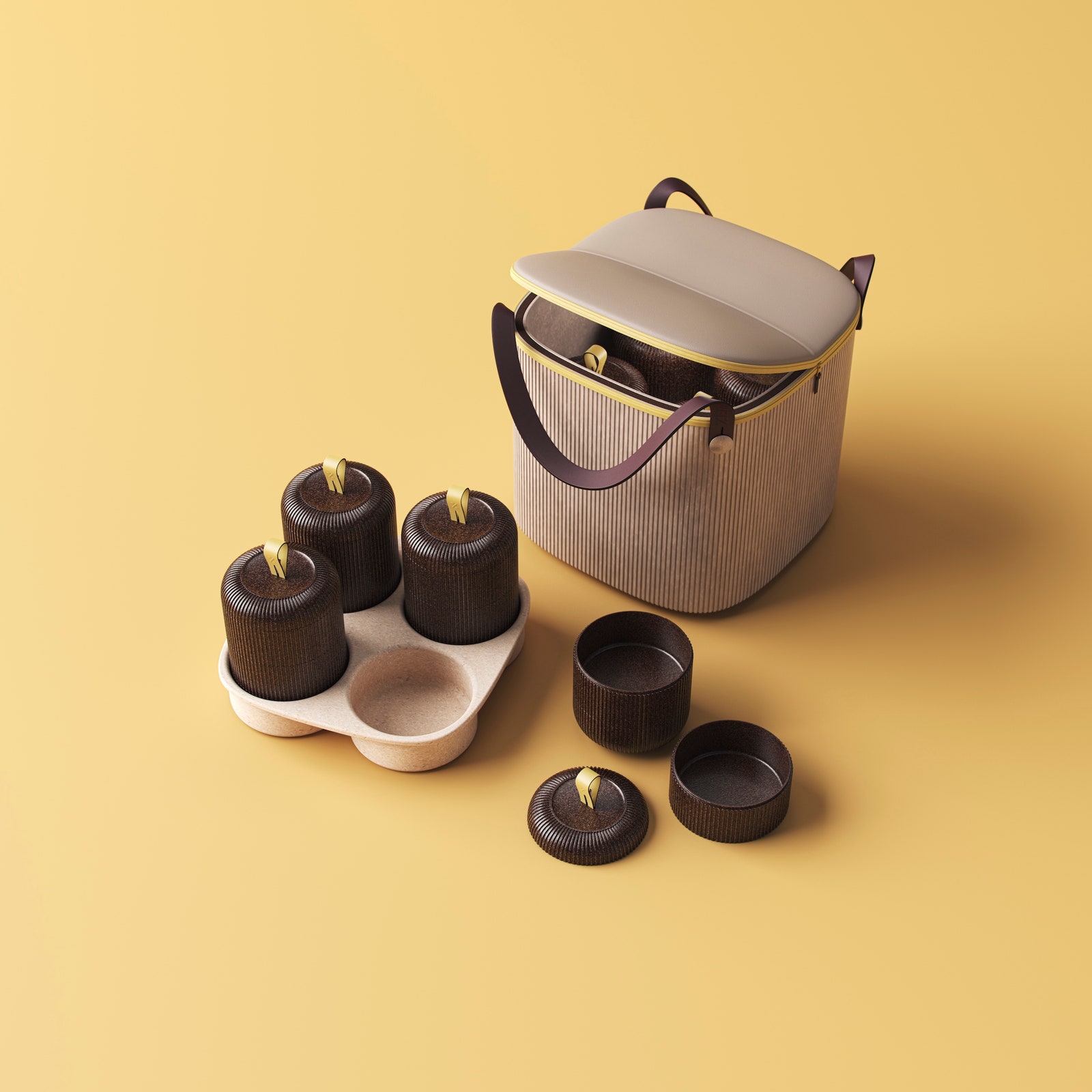 "We know that adding a value has an impact on behaviour. Provided with the right incentives, we know that consumers are willing and able to quickly modify their behaviours to more sustainable patterns. Introducing a reward-based system, whereby consumers would be given incentives, such as discounts, for returning takeaway packaging into the system, we know would have a positive impact," remarks Rowan.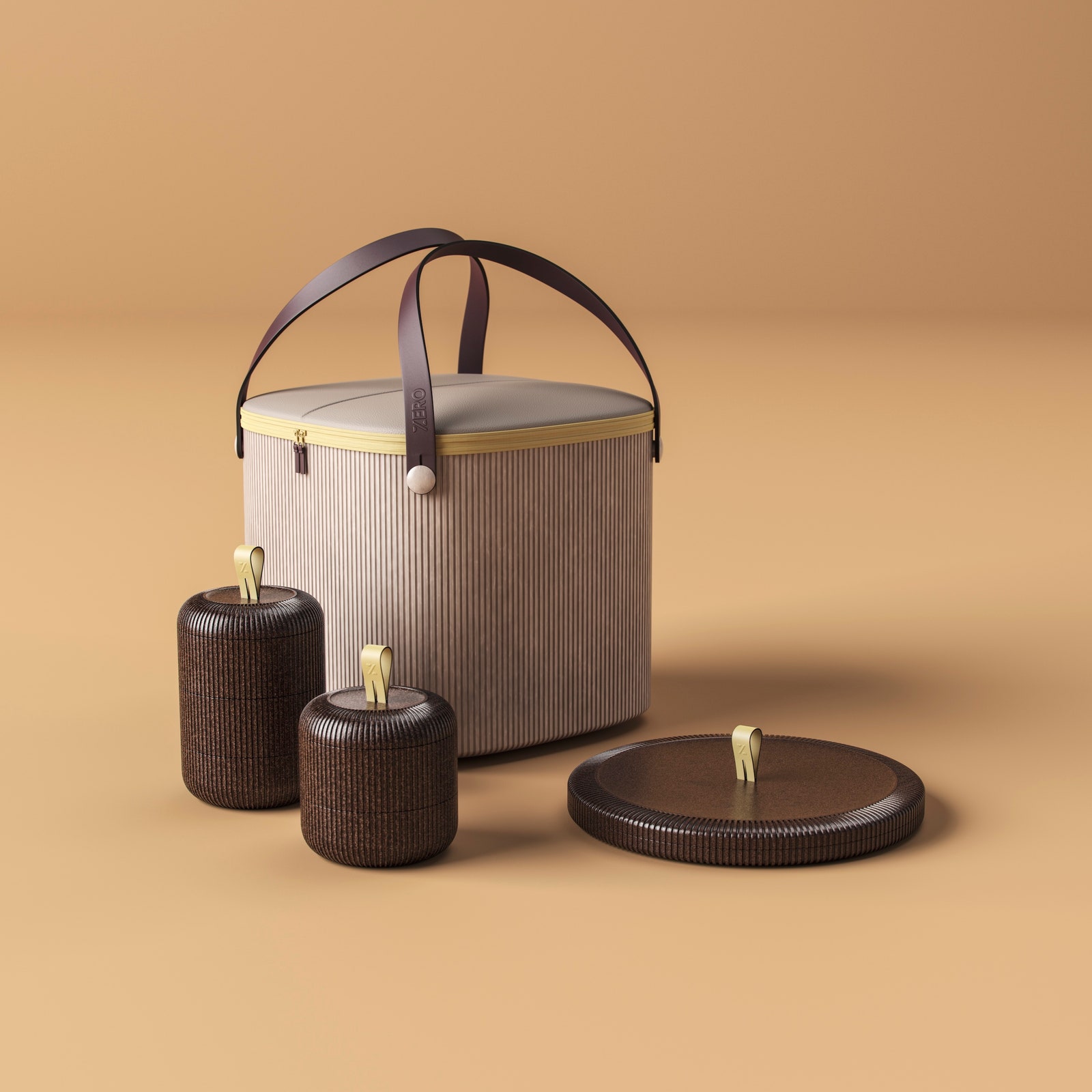 ---
Hygienic and Safe
"Understandably, hygiene and safety have risen to the top of the agenda, but it's imperative that we continue to push for innovation towards a more sustainable future. The two things have to go hand in hand—we cannot focus on hygiene at the expense of the environment. We have been talking to our material partners about antimicrobial additives that could be applied to our selected materials to enhance safety, without having a negative impact on the environment," concludes Kafel-Bentkowska.