Conceptualised by the Italian firm Vudafieri-Saverino Partners, Spica's interiors merge Asian influences with references to Milanese design, resulting in a vibrant and multicultural ambiance. The two celebrity chefs, Indian Ritu Dalmia and Italian Viviana Varese, share a common passion for international cuisines. The restaurant pays homage to their love for global foods, offering a gastronomic journey through Southeast Asia, the Indian subcontinent, Europe and America.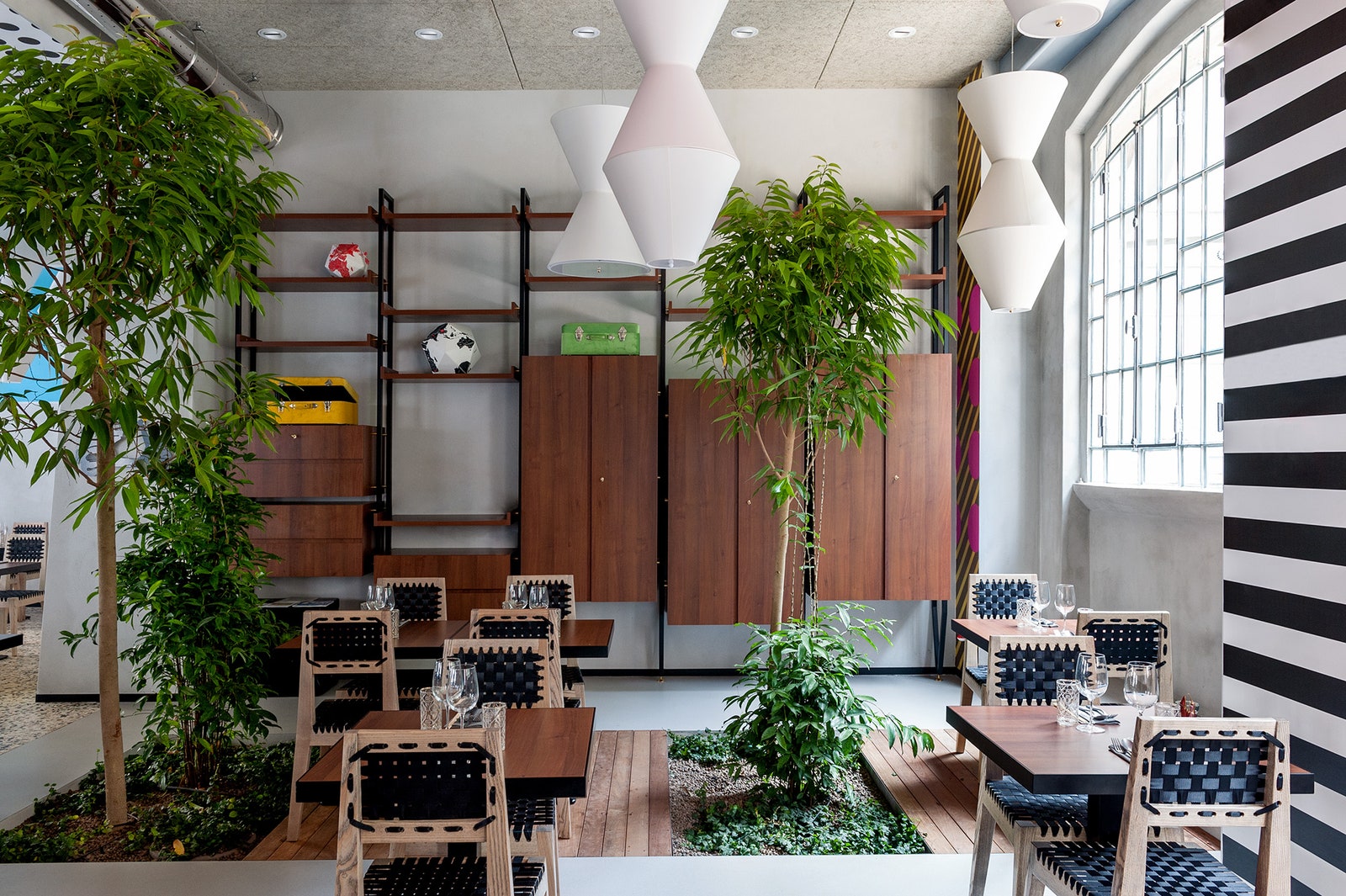 ---
Unique Space
Spica is located in an industrial building with six expansive windows offering views of a lively Milanese street and a light-filled courtyard. Vudafieri-Saverino Partners have elevated the pre-existing space of the eatery. Spica retains evident signs of the past, such as the seeded floor (integrated with cement in the missing parts) and a wall brought back to its natural appearance where the layers of time are evident.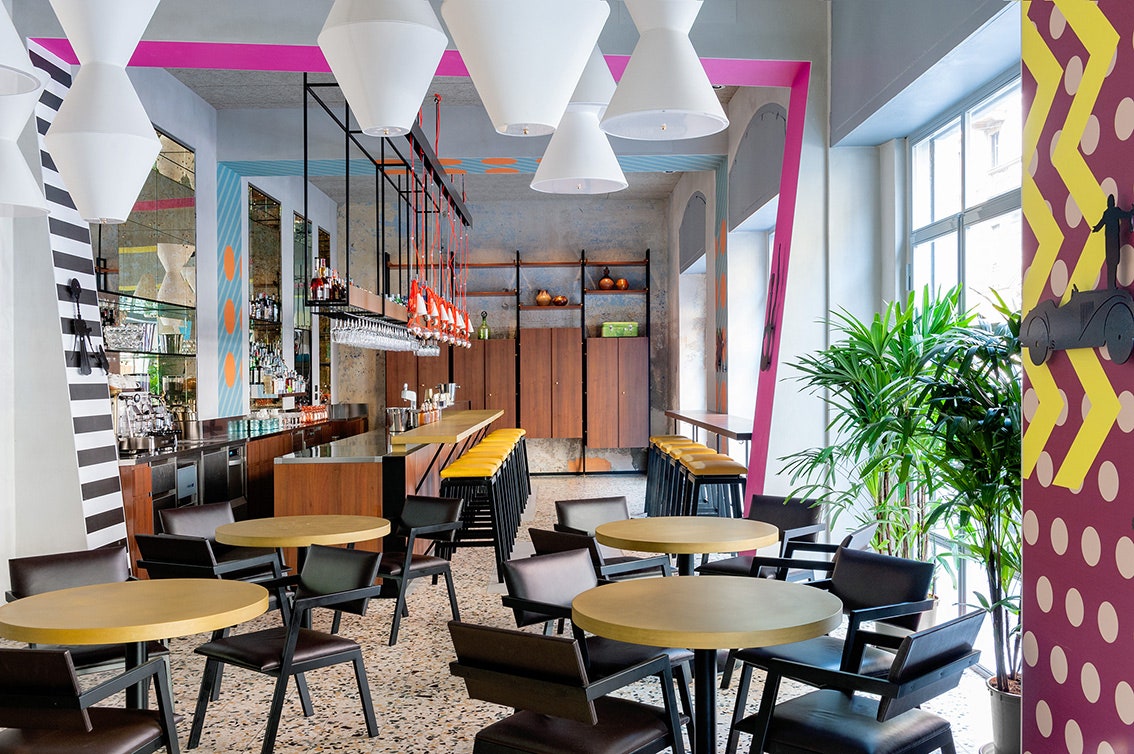 ---
Marriage of Asian and Italian Design
The interiors and furnishings of the restaurant showcase two distant worlds—Italy and India, which merge seamlessly. At the entrance of Spica, visitors are welcomed by an awe-inspiring 8-metre-long bar, which is inspired by Italian bars of the 1960s. It features an antique glass backsplash, powdered brass top and long suspended bottle rack for the cocktail station.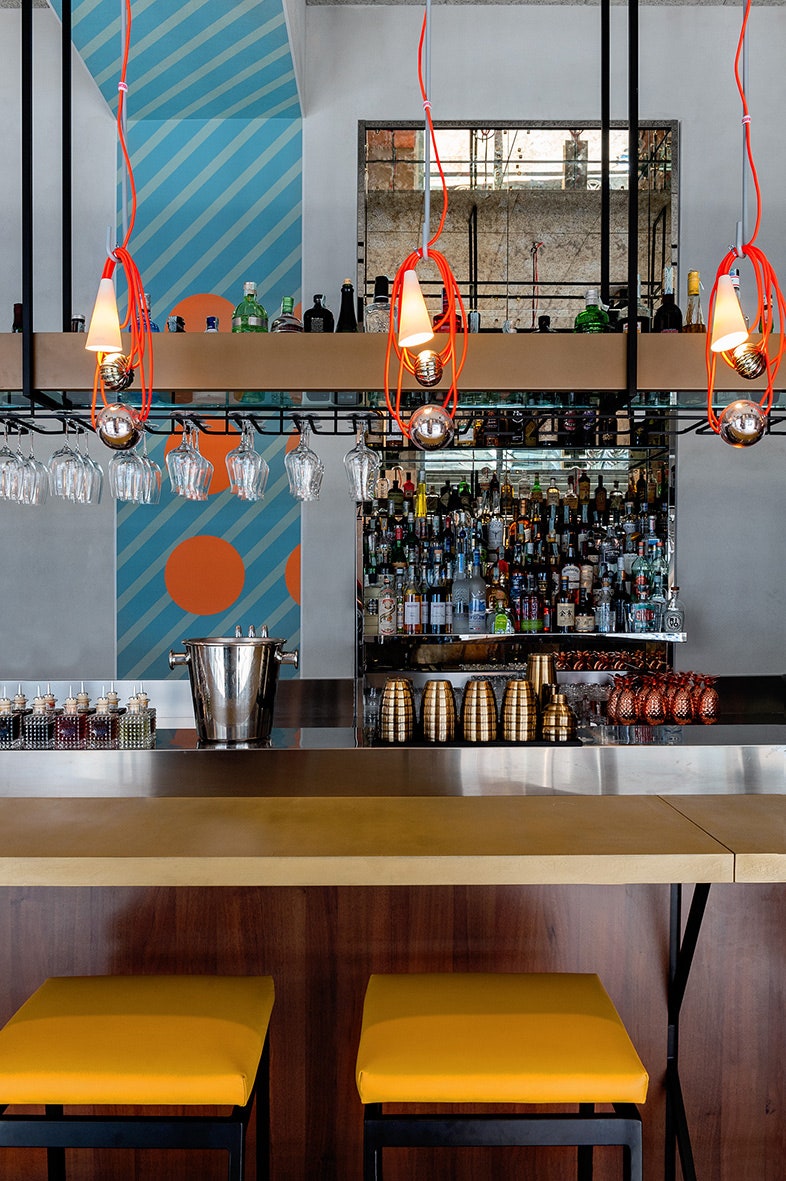 ---
The reference to Sottsass is immediately evident in the radically free style of porches, which define the architecture of the eatery and mark out the sections. In contrast to the neutral framing of the ceilings, these elements are characterised by wallpapers with vibrant patterns and neon geometric inserts.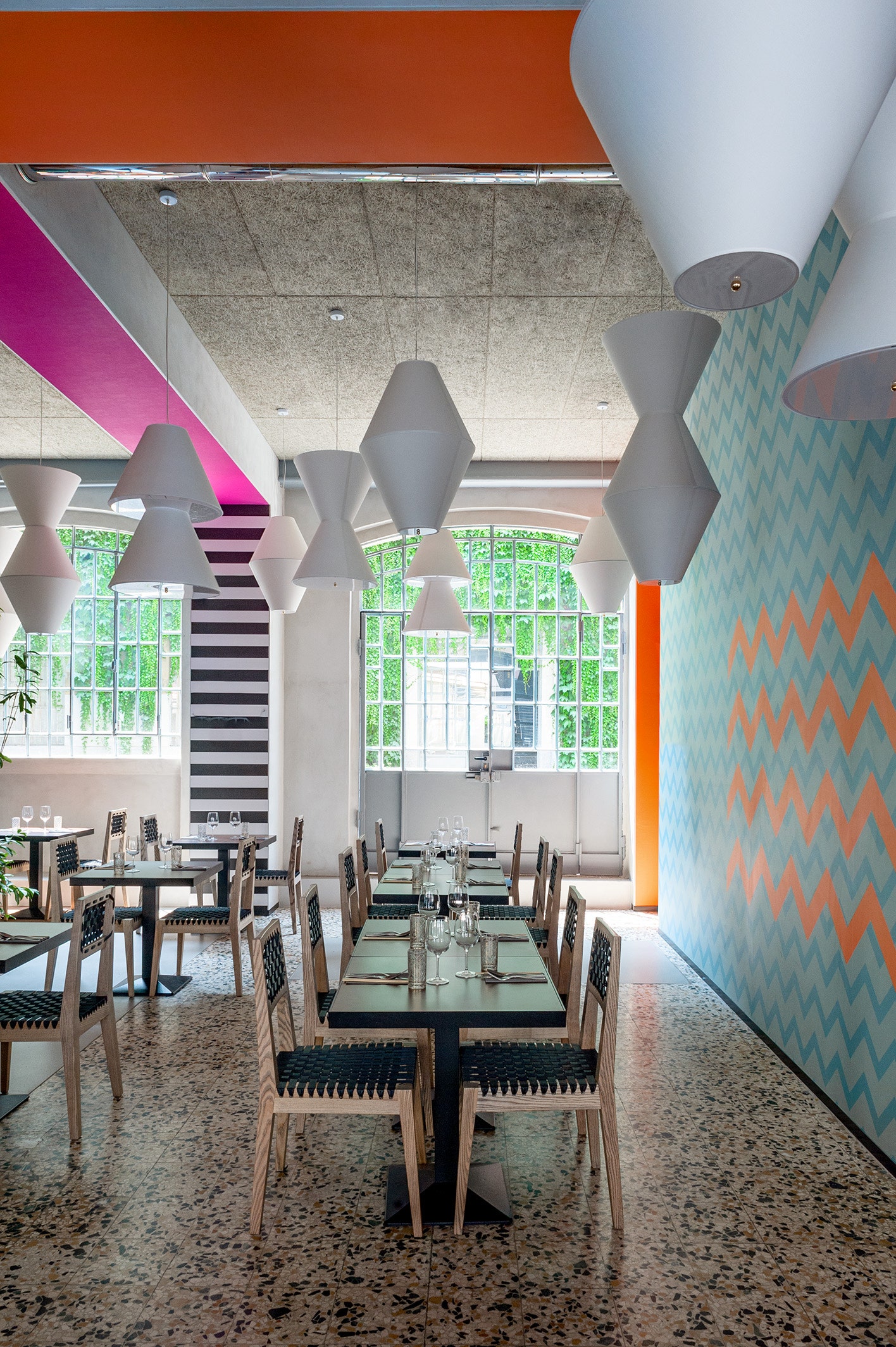 ---
The eatery's columns and walls are decorated with multi-hued art by South African artist Jaco Sieberhagenc. He has crafted a range of shapes in laser-cut black painted metal, which give an ironic representation of the symbols of Italian culture, from fashion and design, to industry and gastronomy.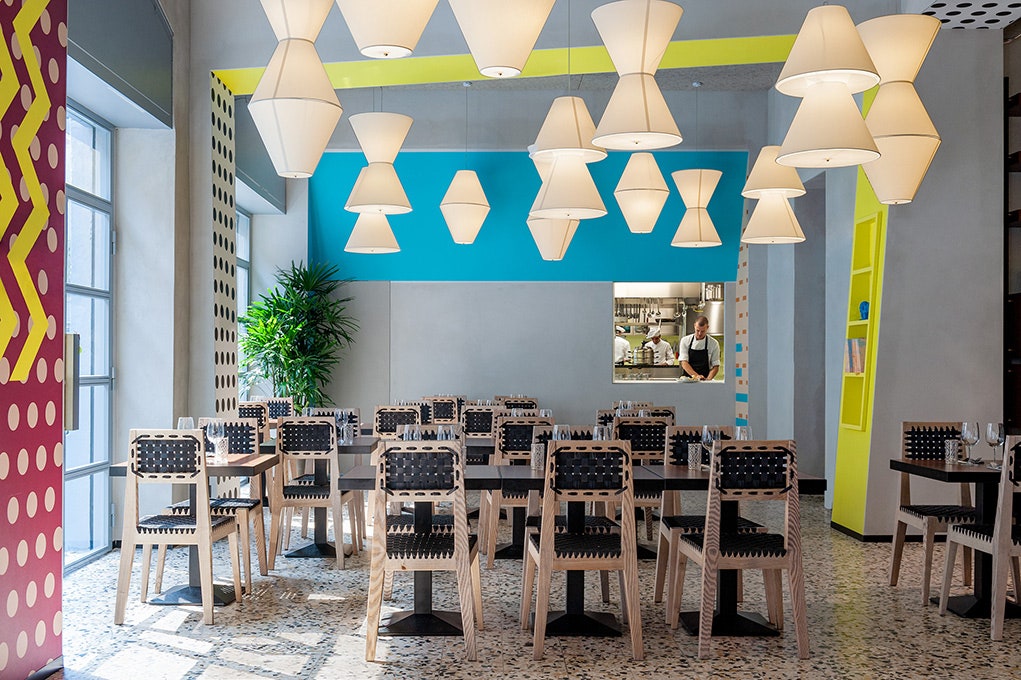 ---
Distinctive Lighting Fixtures
Moreover, the ceiling lamps in the dining room, designed by Andrea Anatasio, are reminiscent of typical Indian agricultural instruments. The furniture used as a service station creates a charming corner with the wooden floor and plants on gravel.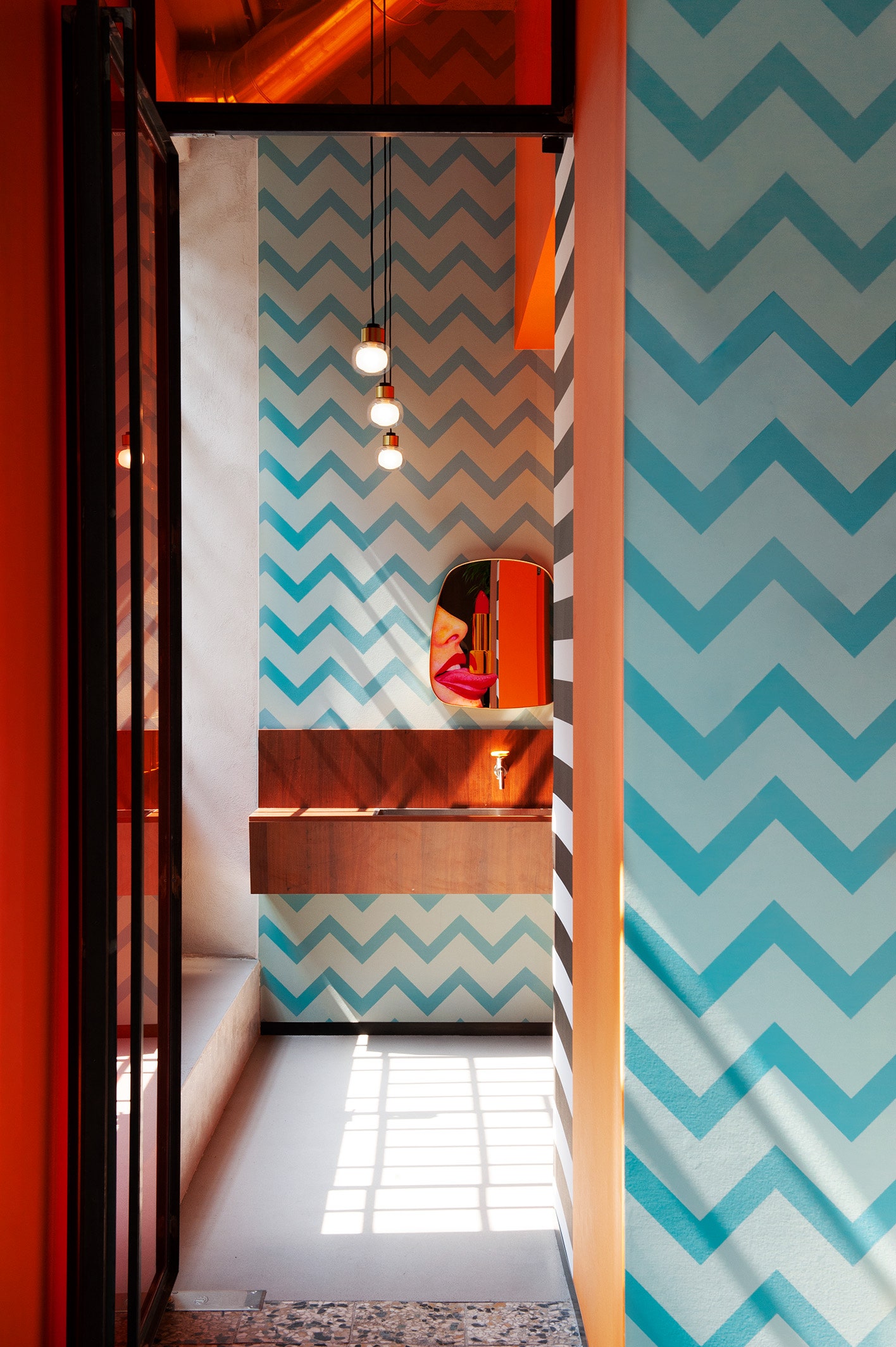 ---
Another highlight is Spica's bathroom with its colourful and whimsical interiors. This bathroom has geometric wallpapers and bright colours along with a long washbasin with a single sink and laminate shell and iconic Seletti mirrors. The mirrors feature fun prints adding to the bathroom's whimsical atmosphere.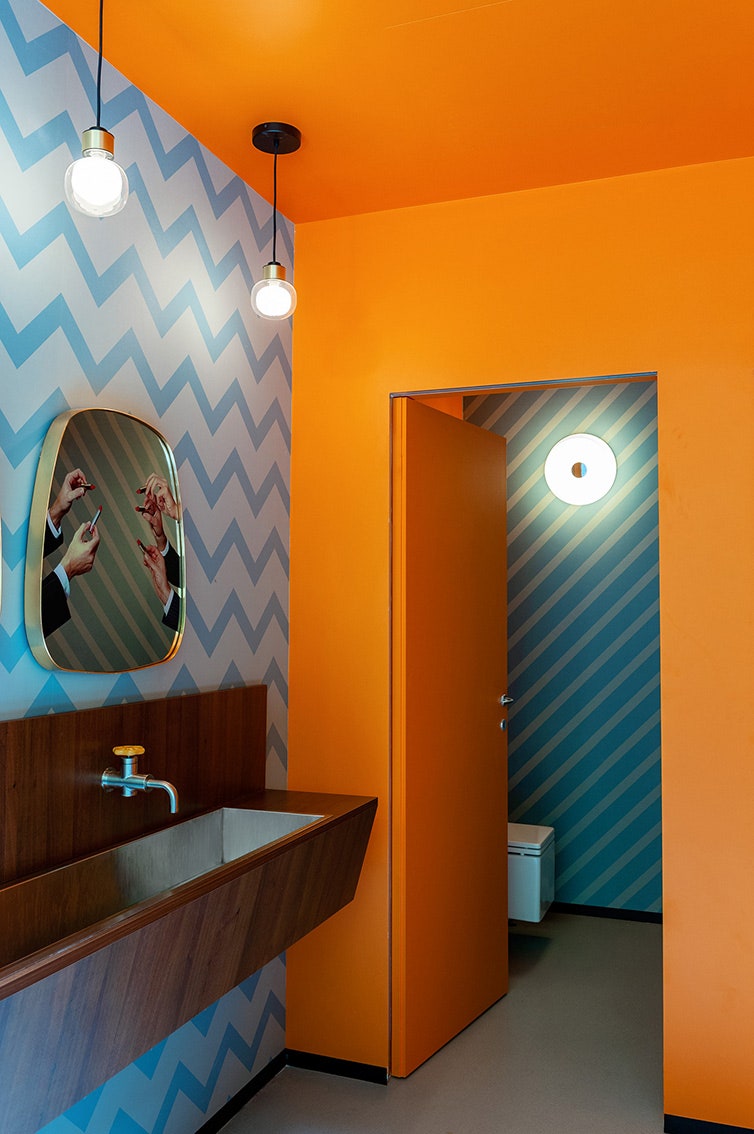 ---
Vastu Doctrine
An additional reference to the Asian world and its spirituality is the eatery's floor plan. Spica's layout follows the rules of Vastu ('science of construction' in Sanskrit). The restaurant's rooms are designed around the points recommended by Vastu, so as to create a space that boosts wellbeing.