Recently, Finland's southern capital, Helsinki got itself a major new cultural institution and exceptional public space with the completion of the Amos Rex museum. Constructed at a cost of EUR 50 million over the last 5 years, architecture studio JKMM renovated the age-old Lasipalatsi building by excavating 13,000 cubic metres of rock to create a 2,200-square-metre subterranean gallery space. Above the surface, a range of domes and skylights were built to form a new undulating landscape of the Lasipalatsi Square.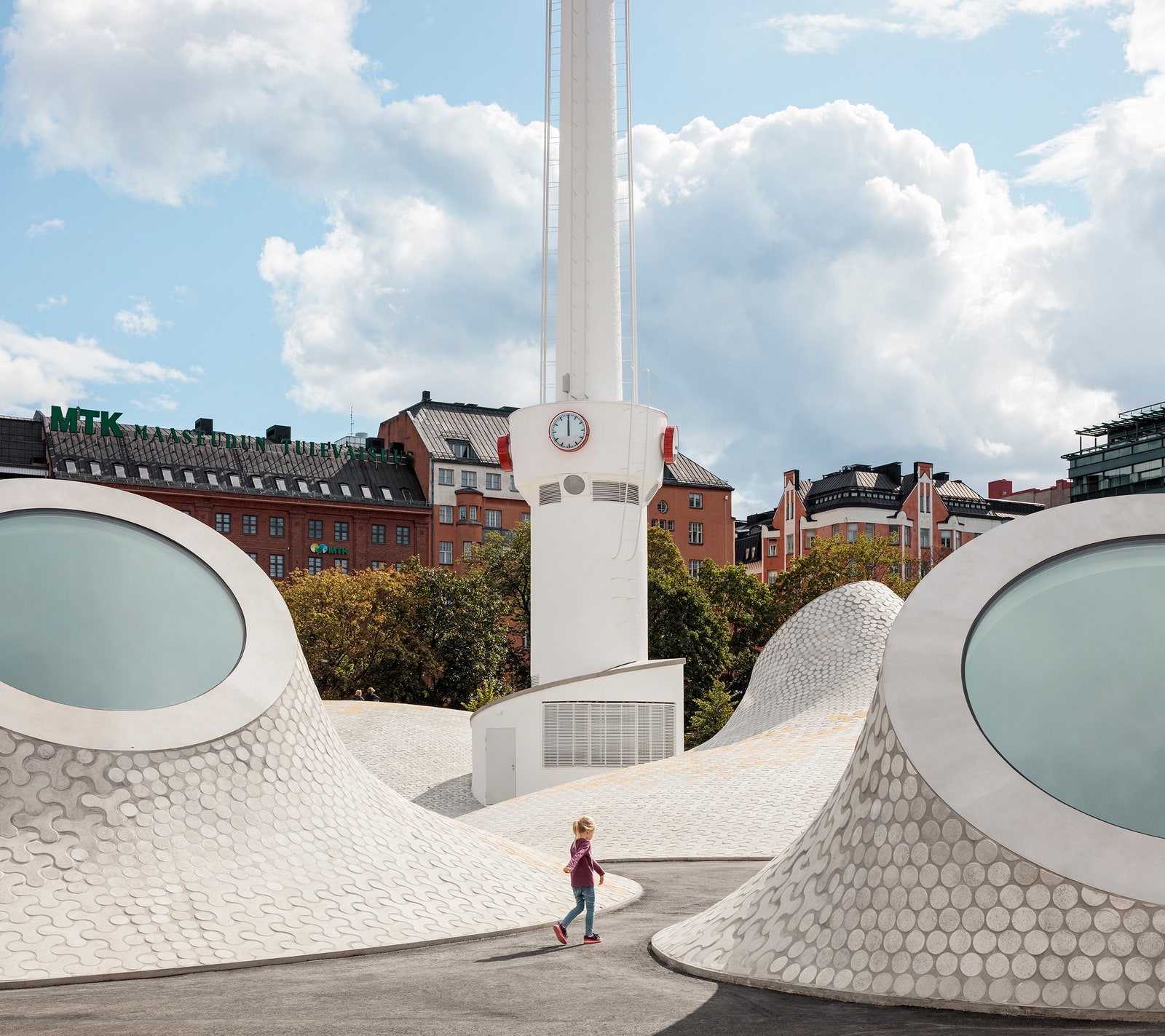 ---
Nostalgic Subterranean Interiors
The Lasipalatsi construction, one of Finland's most well-maintained examples of 1930s functionalist architecture, has been extensively revamped as part of the project, with special care given to converseve original features of the building. JKMM refurbished the building in materials and colours similar to the original construction. Bio Rex, an above ground, 590-seat cinema within the Lasipalatsi, has been elegantly renovated and integrated into the new museum.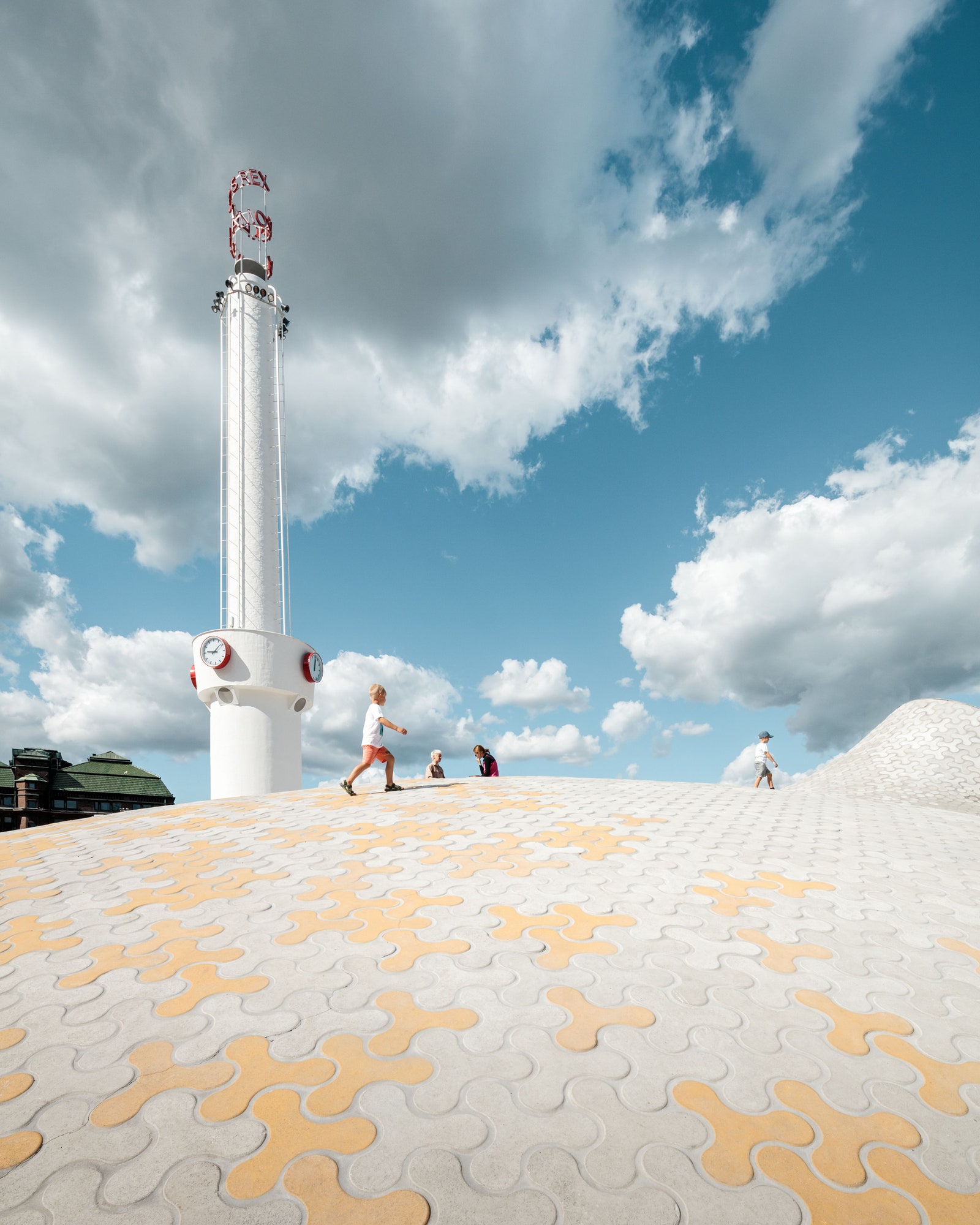 ---
From the entrance of the Lasipalatsi shopping centre, guests can enter into the basement galleries, past a window that offers panoramic vistas of the public square. The ceiling of the Amos Rex museum is created by a range of hill-like domes of concrete tiles with angled circular windows that create an almost surreal terrain on the ground. Moreover, the windows provide natural light for the exhibitions.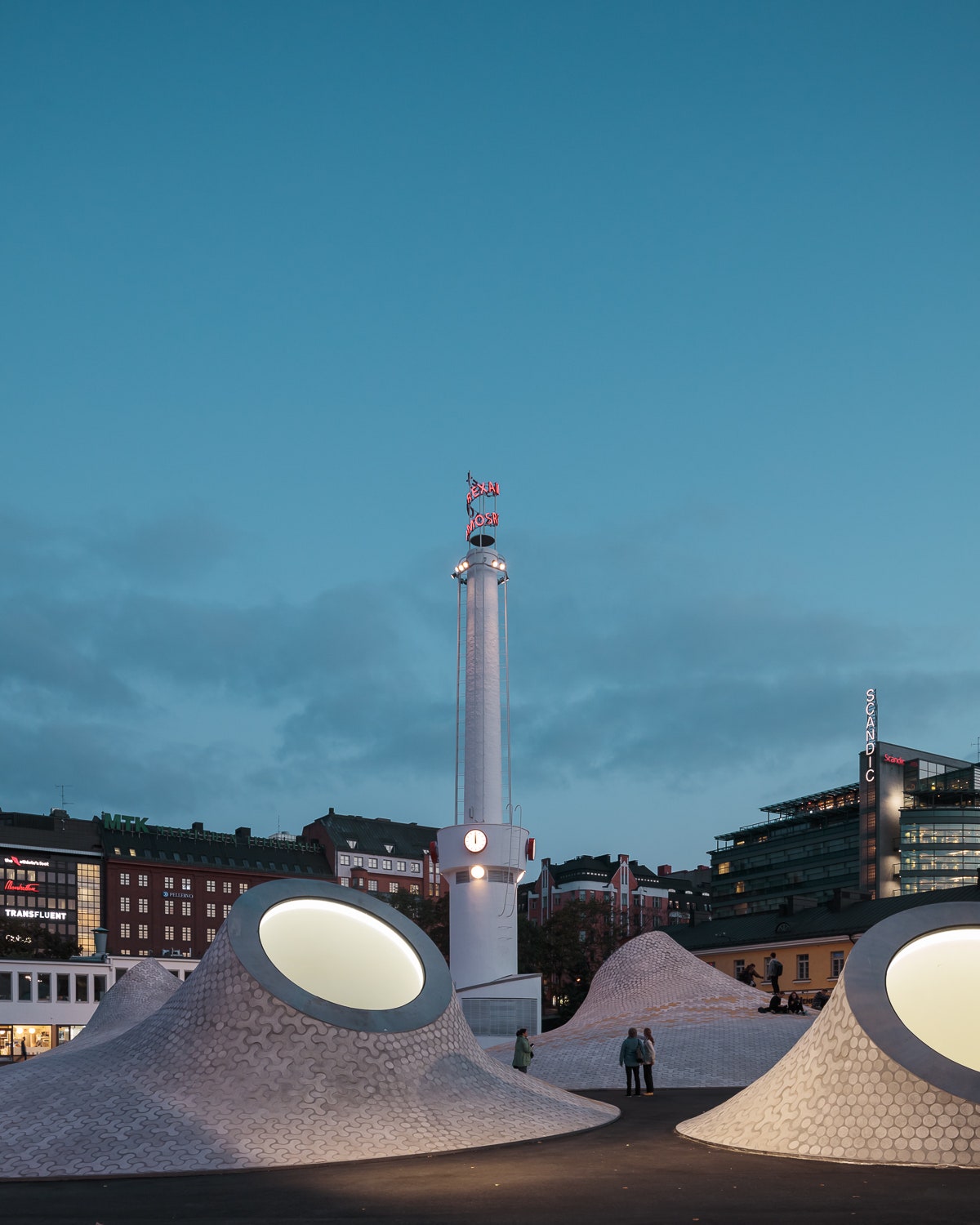 ---
Over the summer, the Lasipalatsi Square will also be used by the museum for outdoor events. Below the surface, the museum space has retro-themed furniture and portions of the ceiling have been painted in black and white circular patterns.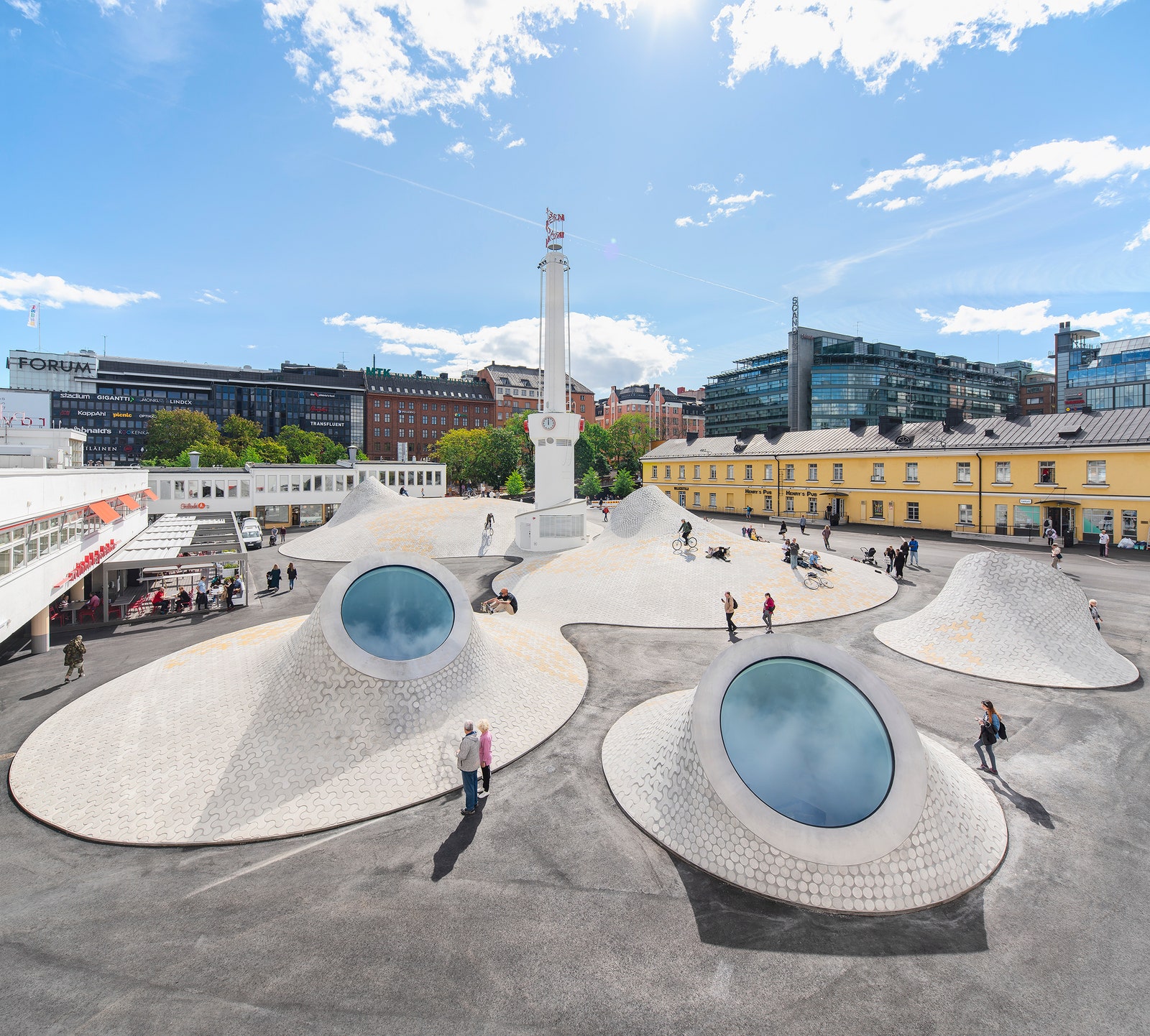 ---
From Ancient to Modern Art
Helsinki's newest museum showcases exhibits that range from the latest, often experimental, contemporary art to 20th-century modernism and ancient cultures. Previously, Amos Rex has displayed a retrospective of the Dutch art collective Studio Drift as well as Rene Magritte: Life Line, the first major exhibition of this pioneer of the surrealist movement in Finland.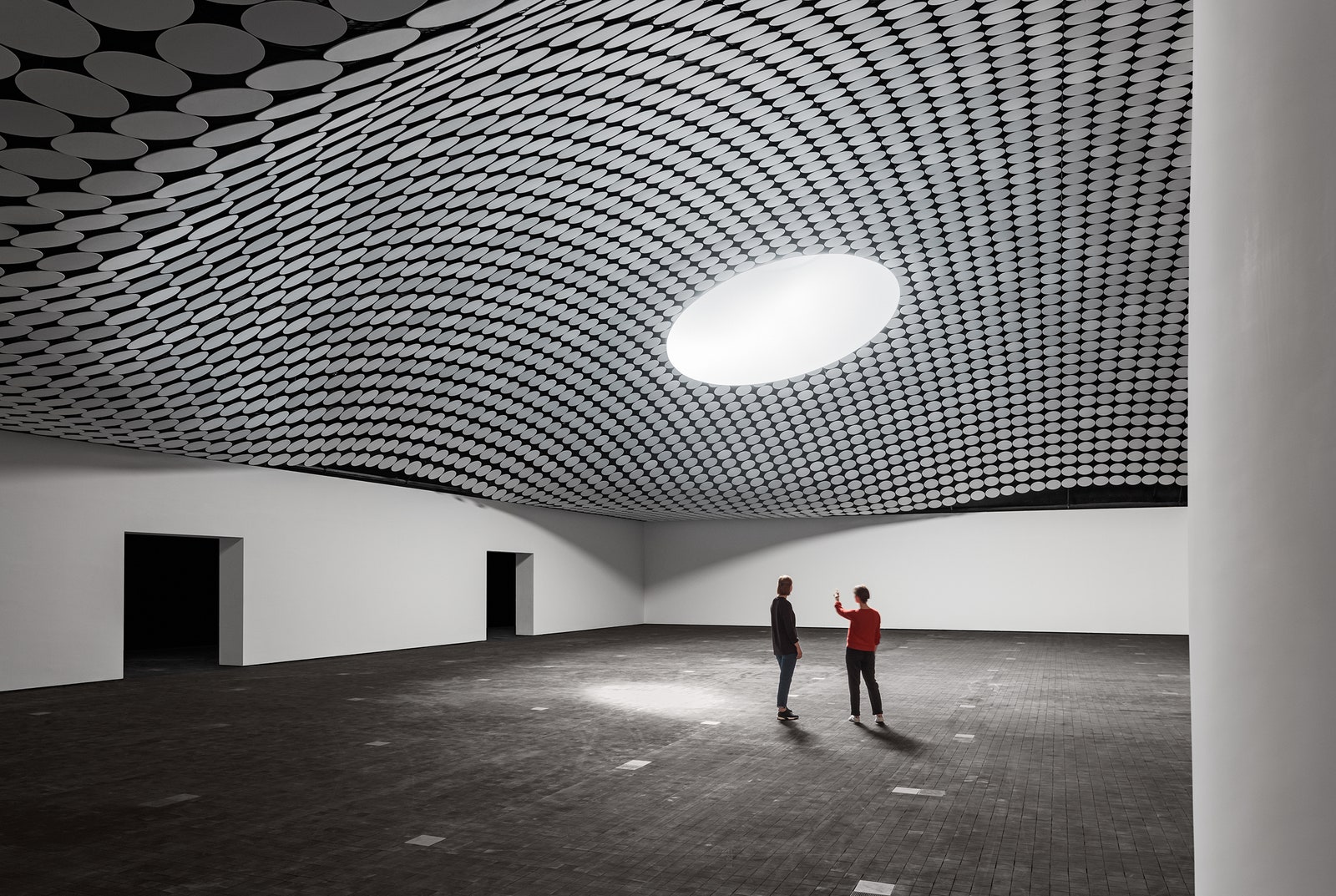 ---
Cultural Life of Helsinki
Kai Kartio, Director of the Amos Rex museum, says, "The opening of Amos Rex is one of the biggest events to occur in the cultural life of Helsinki for a generation and will offer unrivalled facilities for the display of art, exhibitions, film, and performance."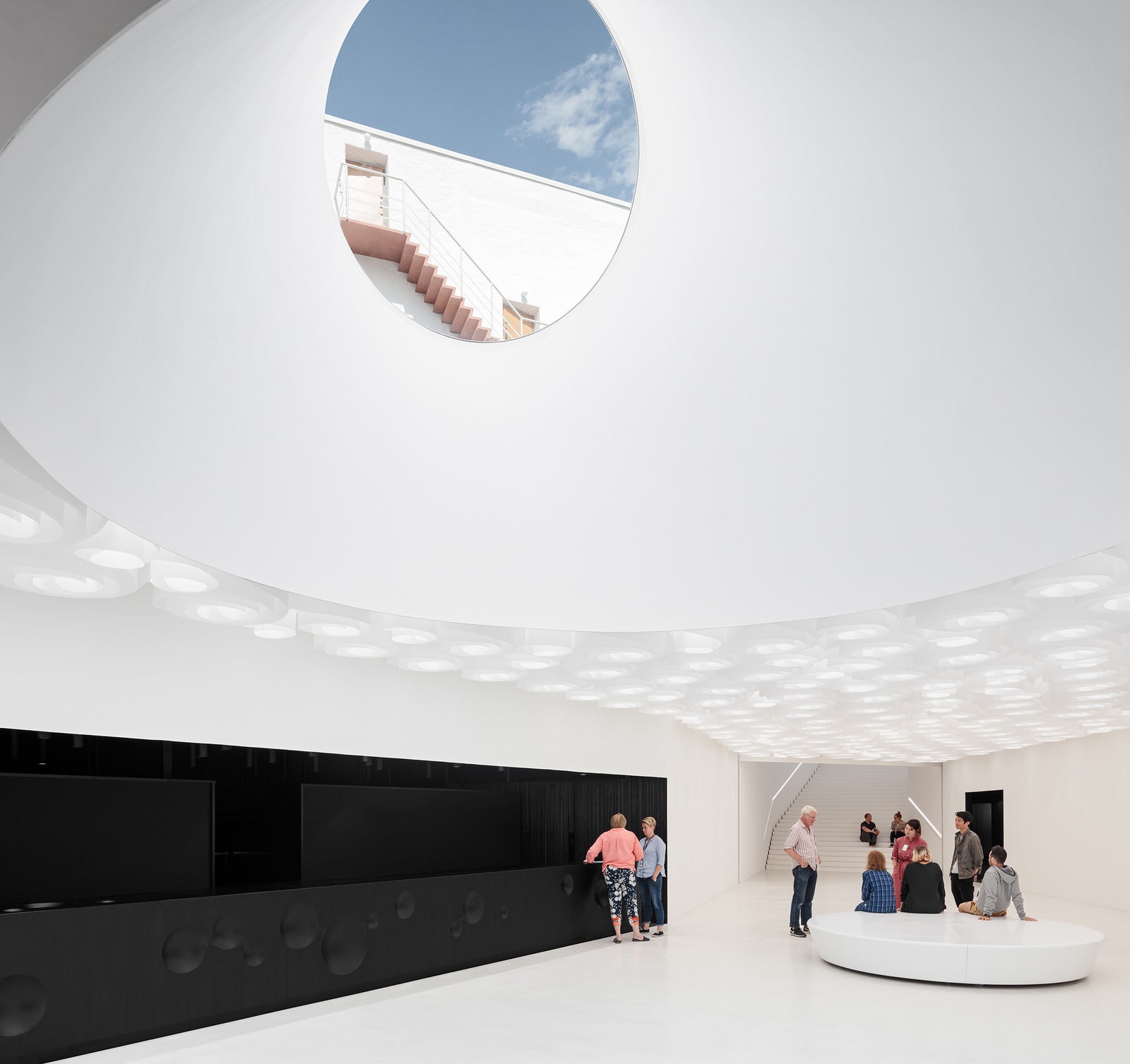 ---
Asmo Jaaksi, Founding Partner of JKMM added, "By adding a bold new layer to Lasipalatsi, we feel we are connecting the past with the present. We would like this to come across as a seamless extension as well as an exciting museum space very much of its time. We hope the newly landscaped Lasipalatsi Square with its gently curving domes will be received as a welcome addition to Helsinki's urban culture; a place everyone and anyone in the city can feel is their own."
Entry to Amos Rex is free for everyone under 18; guests aged 18-30 will pay a special reduced entry fee of EUR 5; general admission for the 30+ is EUR 15.