Belgian designer Bram Kerkhofs has conceptualised the most ideal storage unit for city apartments—a multipurpose modular piece of furniture, which is a mix between a traditional open rack and a display cabinet. Known as 'Coil', this unique cabinet does not have a hard shell, instead features a semi-transparent, curtain-like wall of woven elastic rope. The translucent curtain is made of elastic rope that has been stretched taut and placed into a curved slot, which has been created by cutting the stainless steel top and bottom of the cabinet. Its design is based on two of Bram Kerkhofs' earlier projects. The first one was a multifunctional room-divider system and the second, a durable compact cupboard. 'Coil' can function as both—a room divider and a sturdy cabinet.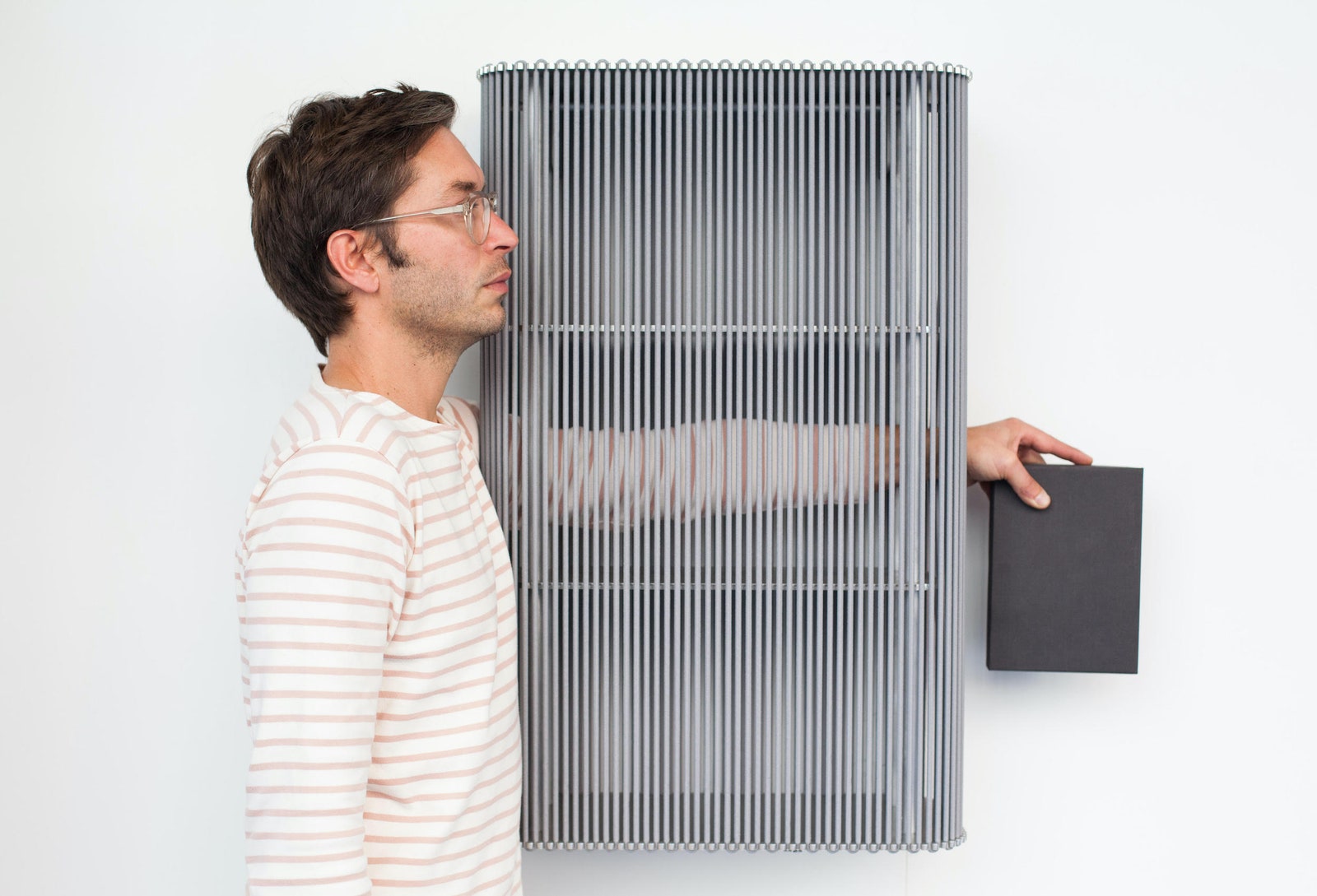 ---
Intelligent Design
Each module of the cabinet has a fixed dimension of 40 cm x 80 cm, and sits on 20 cm tall legs. A 'Coil' module can be connected to other units in a number of combinations, to create larger pieces that operate as cupboards and room dividers. Additionally, the elastic strings also function as sound dampeners.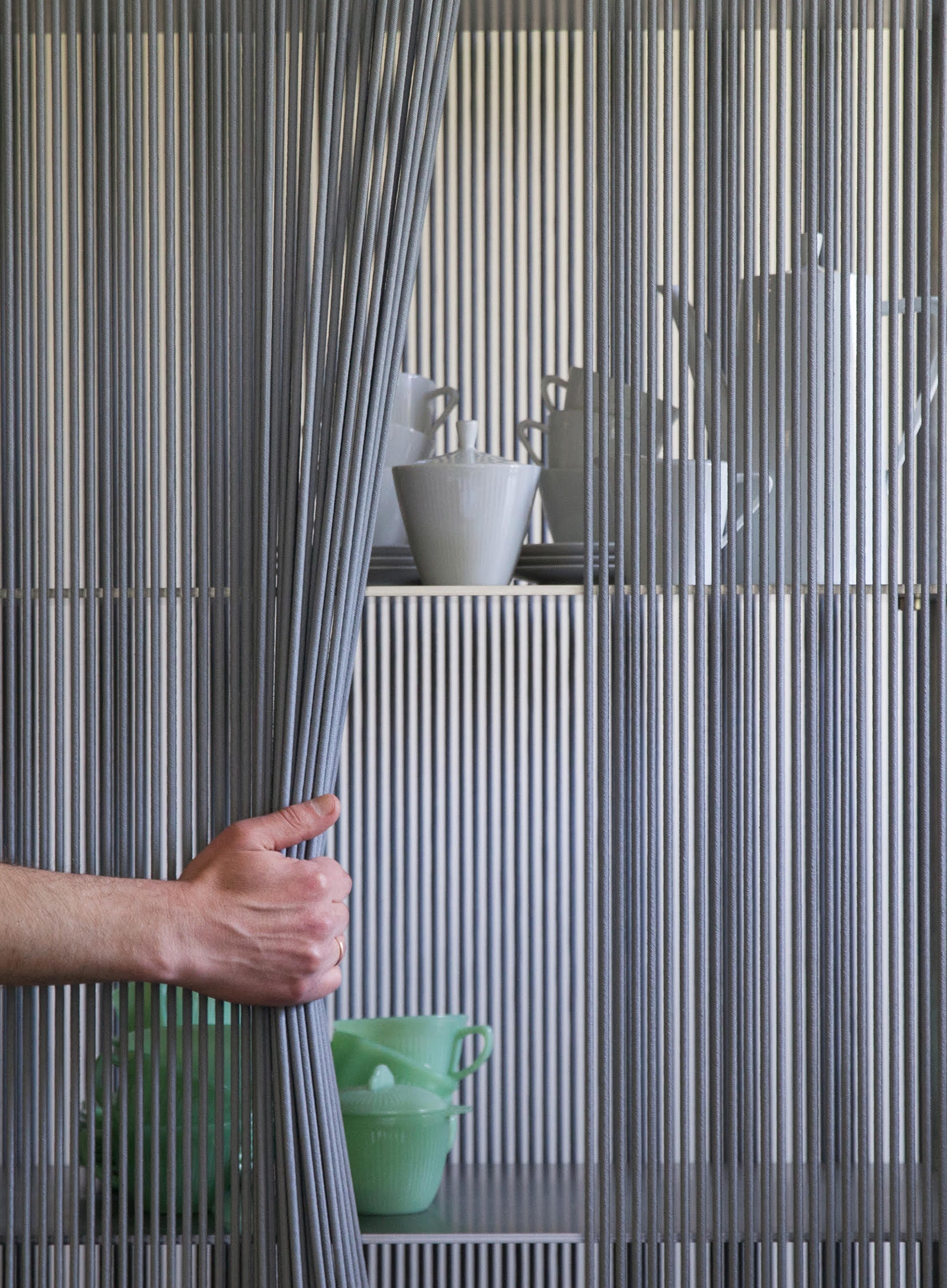 ---
 A One-of-a-kind Cabinet
​​"My focus in the objects I design lies in the construction. I see the construction, the connection of two materials, the hinge, the joint, the knot, as a detail, a result of my education as a jeweller. 'Coil' is a good example to clarify my dealings with materials and their properties. In order to be able to attach the elastic rope, the rope must be stretched so that it becomes thinner. The upper and lower shelves are provided at the edge with a specific cut-out curve that allows the stretched elastic to be inserted, after which it relaxes nicely in the recessed opening," adds Kerkhofs.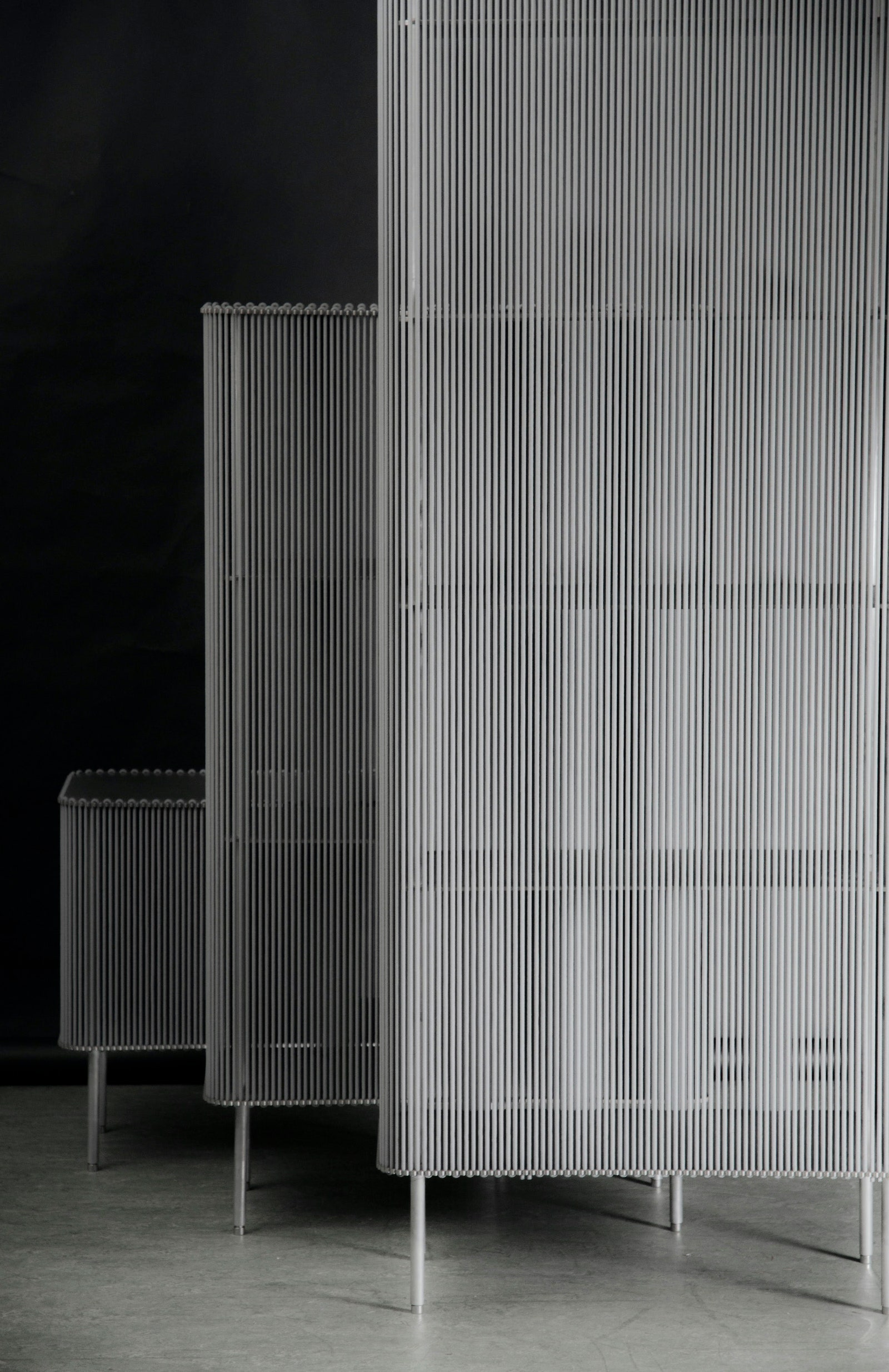 ---
Adaptable and Multifunctional
"'Coil' is the answer to new ideas and new evolutions in living. These modules create a more balanced whole in order to build freestanding walls as a composition of curved and straight forms. The unit can be adjusted to every possible shape or dimension. The possibilities are endless. Its acoustic qualities, possibility to be used from all sides, modular construction, modularity in combinations to create functional space-dividers, and its semi-transparency is only a short summary of its strengths," concludes Kerkhofs.