New York City-based product design firm Bower Studios has unveiled a collection of meandering mirrors known as Melt Mirrors, where each piece seems to softly slump on top of wall-mounted, wooden dowels. These mirrors take a different sinuous form, creating a perception that it is made with a soft and flexible material instead of hard glass. The range showcases the studio's trademark design philosophy of "elegance through simplicity, with a dash of magic."
---
Perception Versus Reality
Moreover, the collection exhibits Bower Studios' ongoing interest in the exploration of reality versus perception. "We like to examine visual cues that most of us innately understand but may never be conscious of. If something droops around something in a certain way, we automatically perceive it to be soft. By using a material that is clearly not soft, we flip the laws of physics and bring these inherent visual cues to light," states Danny Giannella, Co-founder of Bower Studios.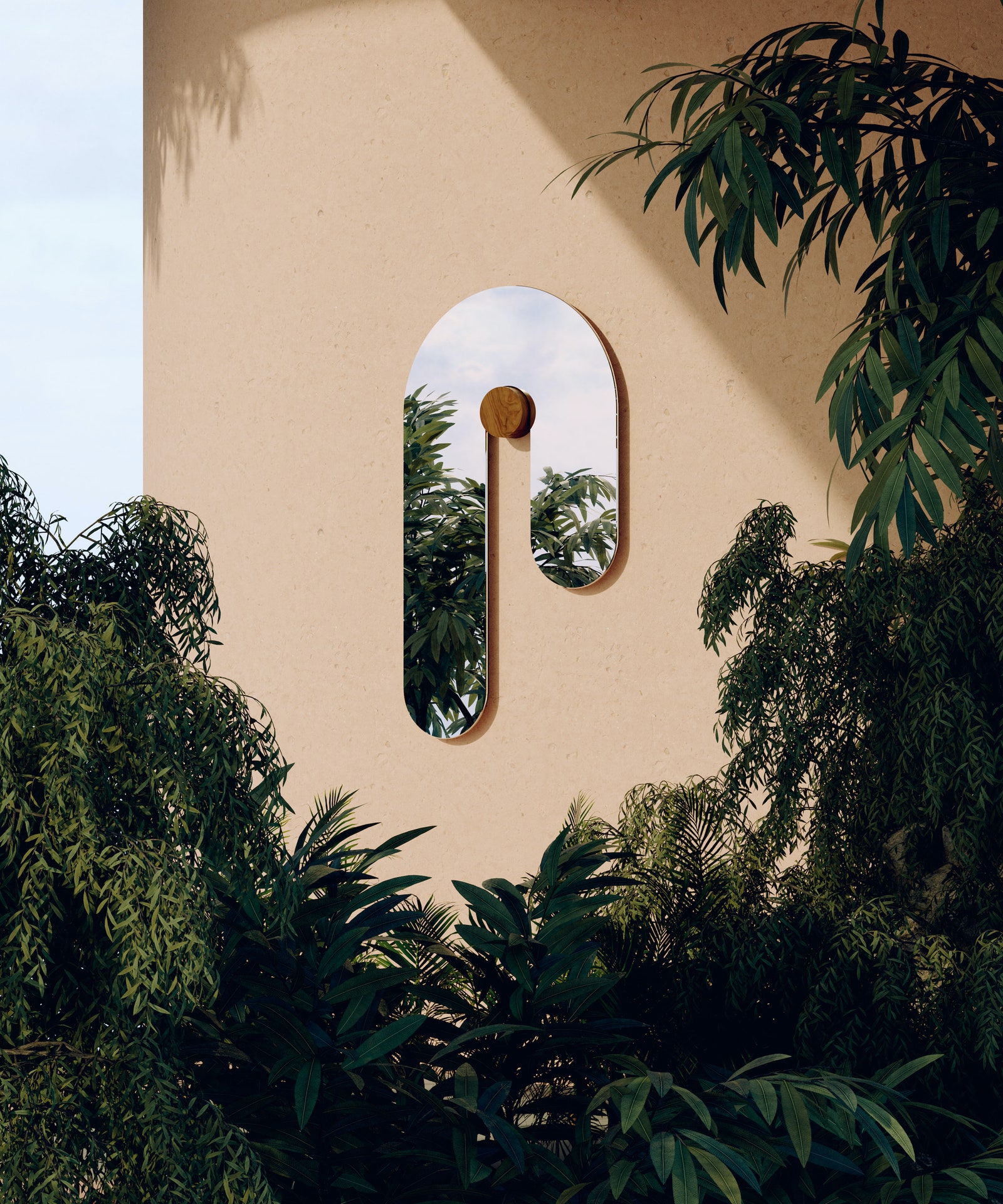 ---
Pandemic Range​​
Established by Danny Giannella, Tammer Hijazi and Jeffrey Renz, Bower Studios conceptualised the Melt Mirrors collection during the Coronavirus lockdown. The studio remotely collaborated with engineering, rendering and manufacturing partners around the world. These mirrors that hang limply over wall-mounted, wooden pegs were carefully cut utilising a glass CNC machine. Then, they were attached to a wooden base with deep-brown walnut edges. Finally, the mirrors were mounted on walls using wooden dowels, which are visible from the front.
---
Undergoing Transformation
These mirrors are part of a range known as the Melt Collection that tells the story of objects that have undergone transformation. According to the studio, the mirrors are drooping as if they are "experiencing some force of nature, some oppressive heat or laziness perhaps that exists in a dimension of their own."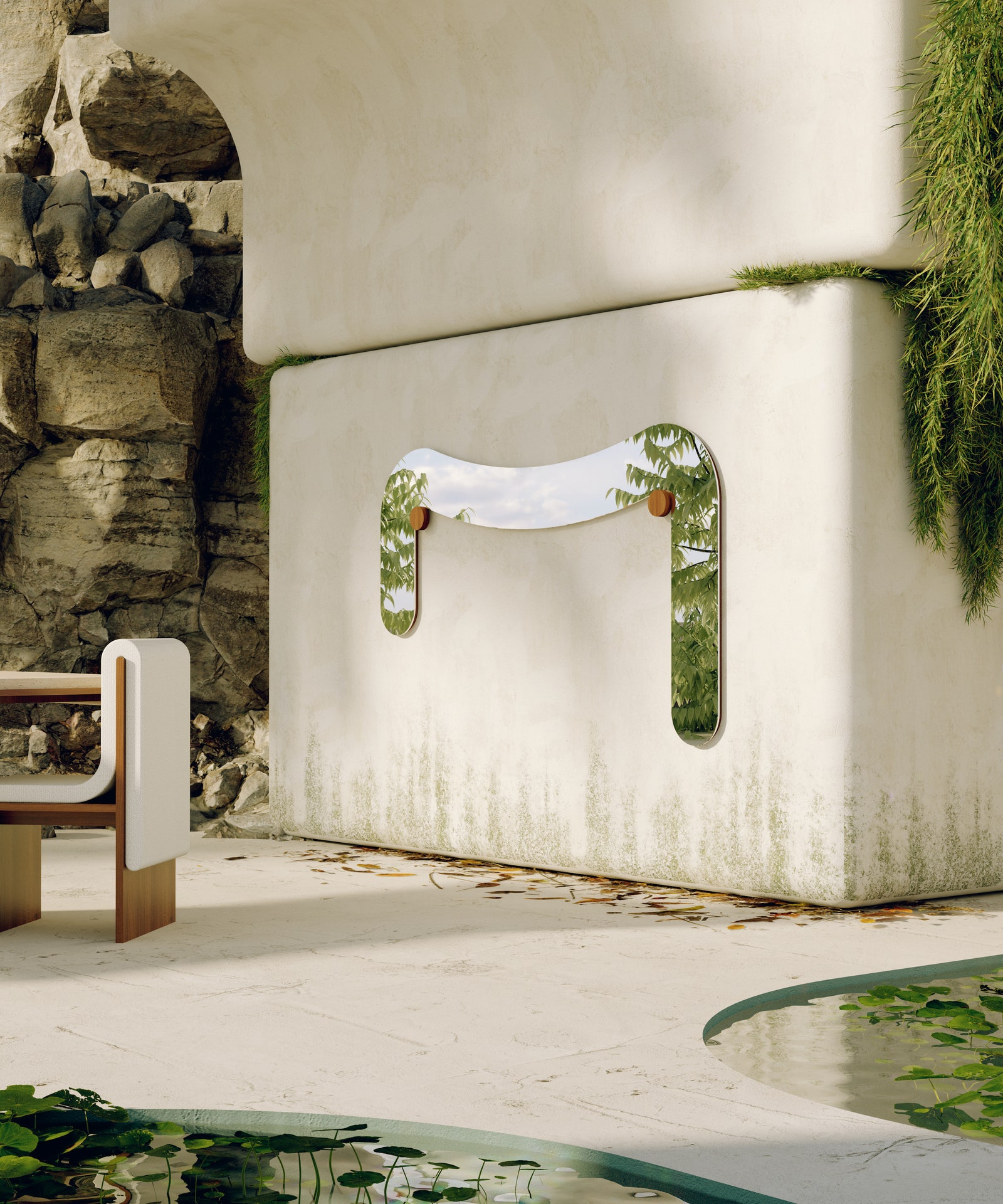 "It looks like the mirrors would slide down and flop to the floor like wet noodles without the dowel. All the pieces in our Melt Collection have a grounding element—a rigid component that allows the other, melty component to express itself," adds Tammer Hijazi, Co-founder of Bower Studios.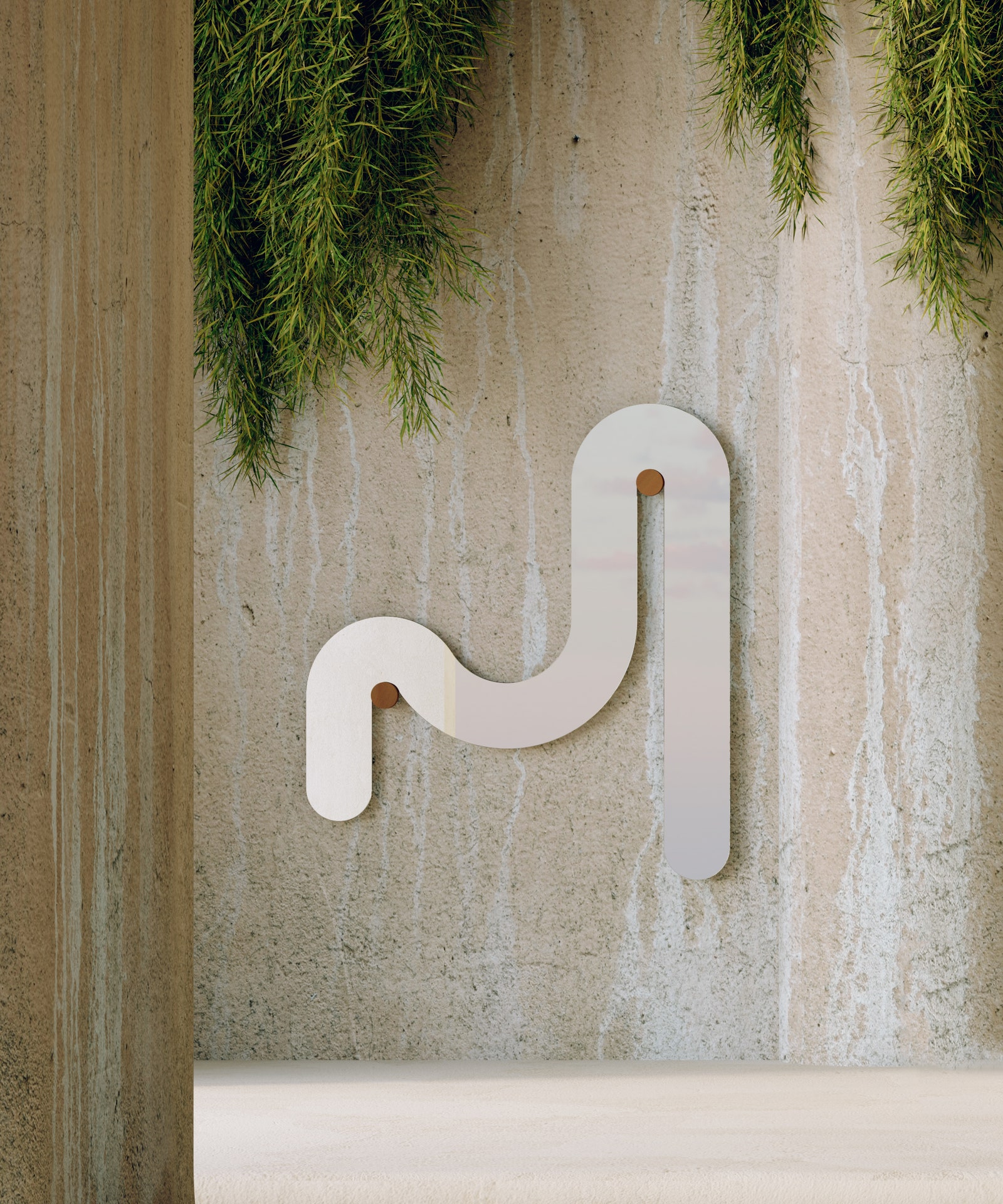 ---
Awe-inspiring and Striking
The firm unveiled the Melt Collection with a digital campaign instead of a photoshoot. The campaign by artist Alexis Christodoulou shows the pieces in a 3D-rendered derelict setting. This dilapidated backdrop, which is meant to be set within the shell of a former cement factory, represents the isolation and loneliness experienced as a result of the Coronavirus lockdown. However, as time has passed and nature has reclaimed the land, there is a calm sense of meditation and introspection in the air.