Conceptualised in partnership with Hangzhou-based furniture brand Ziihome, Chinese product designer Yen-Hao Chu has designed an exquisite pendant light piece known as the Ogi Lamp, which has a charming, throwback quality to it. The lighting fixture is reminiscent of a Chinese paper fan traditionally known as a Tuan fan. Currently, the Tuan fan is no longer in use but with the Ogi Lamp, the designer aims to bring the elegant form back to our daily lives.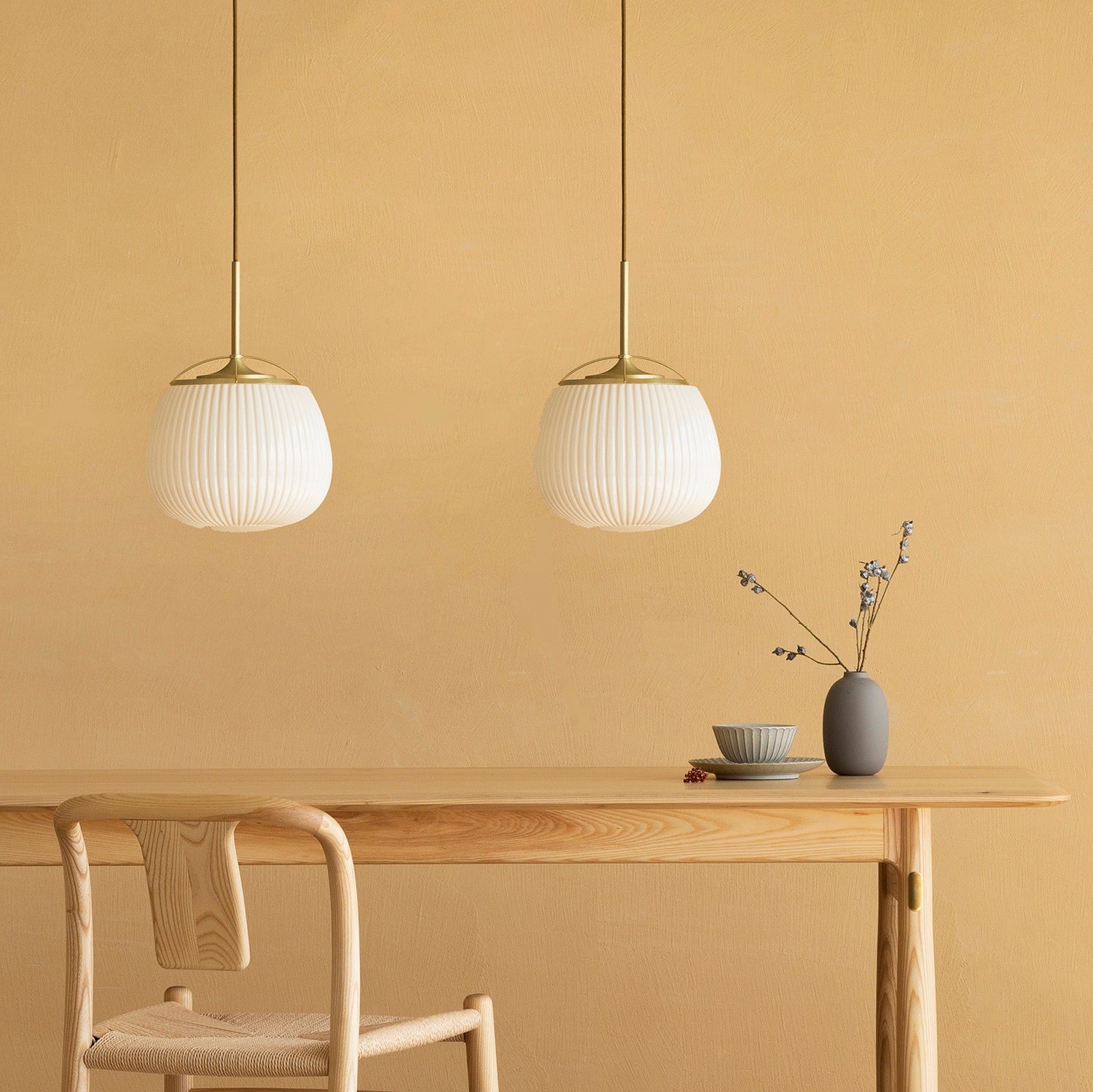 ---
Inspired by the Bygone Era
Chu's father is a collector of Chinese antiques and since a young age, was interested in Chinese antiquities. Presently, Chu specifically focuses on designing furniture and lamps. Simplicity, weightlessness, emotion and creative invention are the fundamental components of each lamp.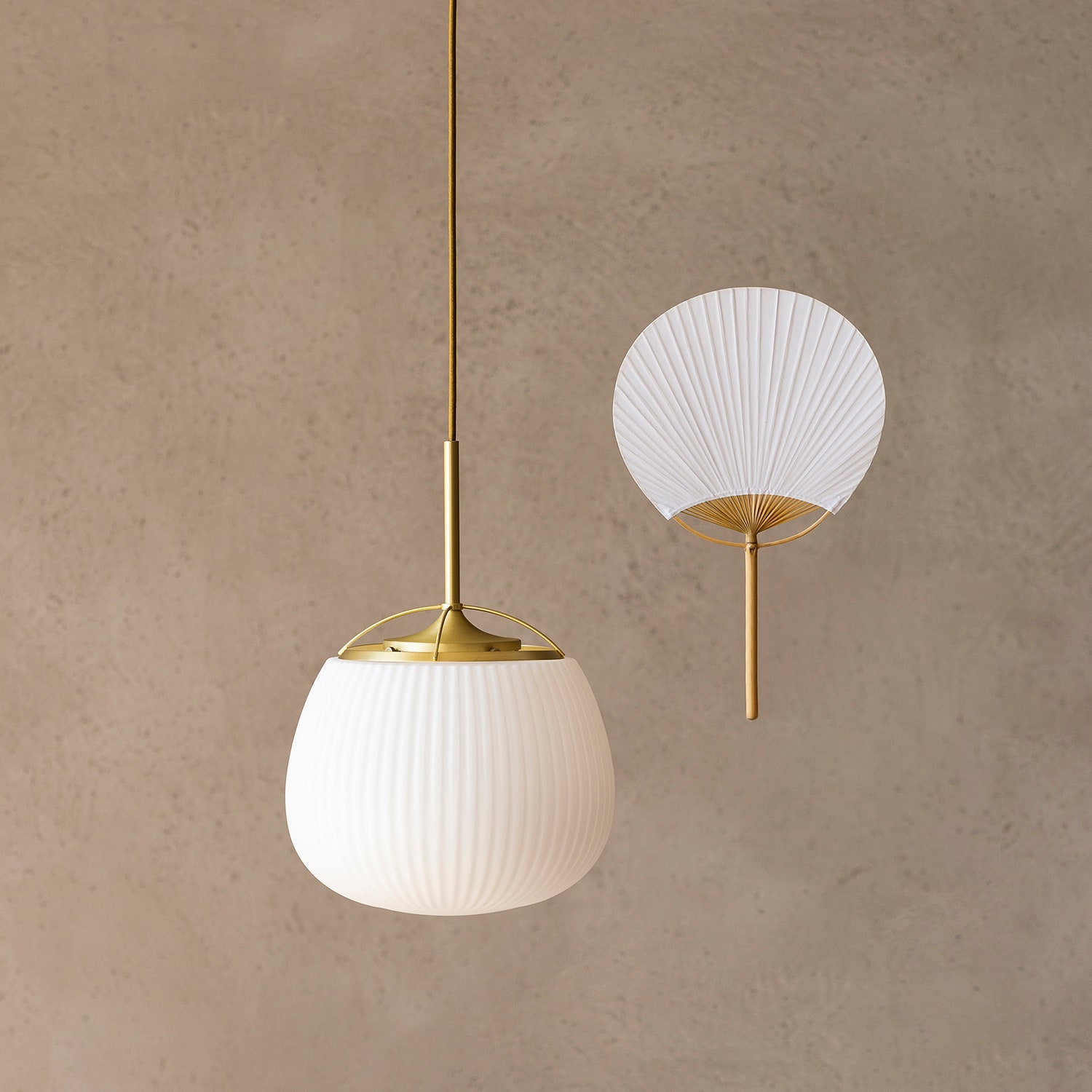 ---
Homage to the Glorious Past​​
"The Tuan fan, which originated in the Han Dynasty and flourished in the Tang and Song dynasties, is no longer used for cooling. In order to continue using this beautiful object, we applied its form to the design of the Ogi Lamp, made in four styles. They are light and chic, and can be used in different environments," says Chu.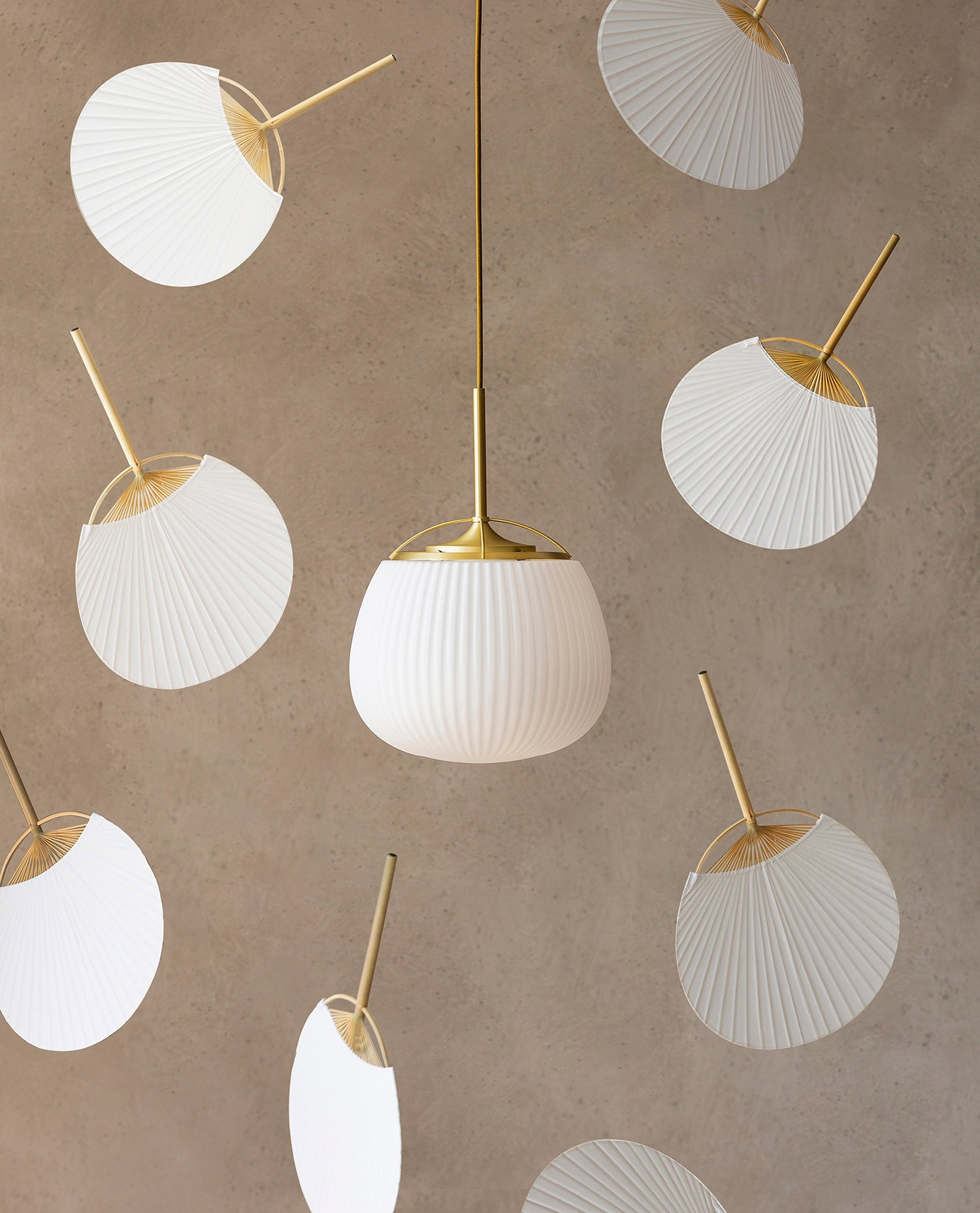 ---
The Construction Process
The lamp features a steel cap and a glass bottom that looks like a three-dimensional version of the Tuan fan. Its material and construction, in fact, give its form a deeper sense of sculptural integrity. The lamp's caps are available in four different shades—gold white jade, gold beige, gold crystal sugar and black. The steel top is reminiscent of the wood frame of a Tuan fan and the glass bottom looks like a 3D open paper fan.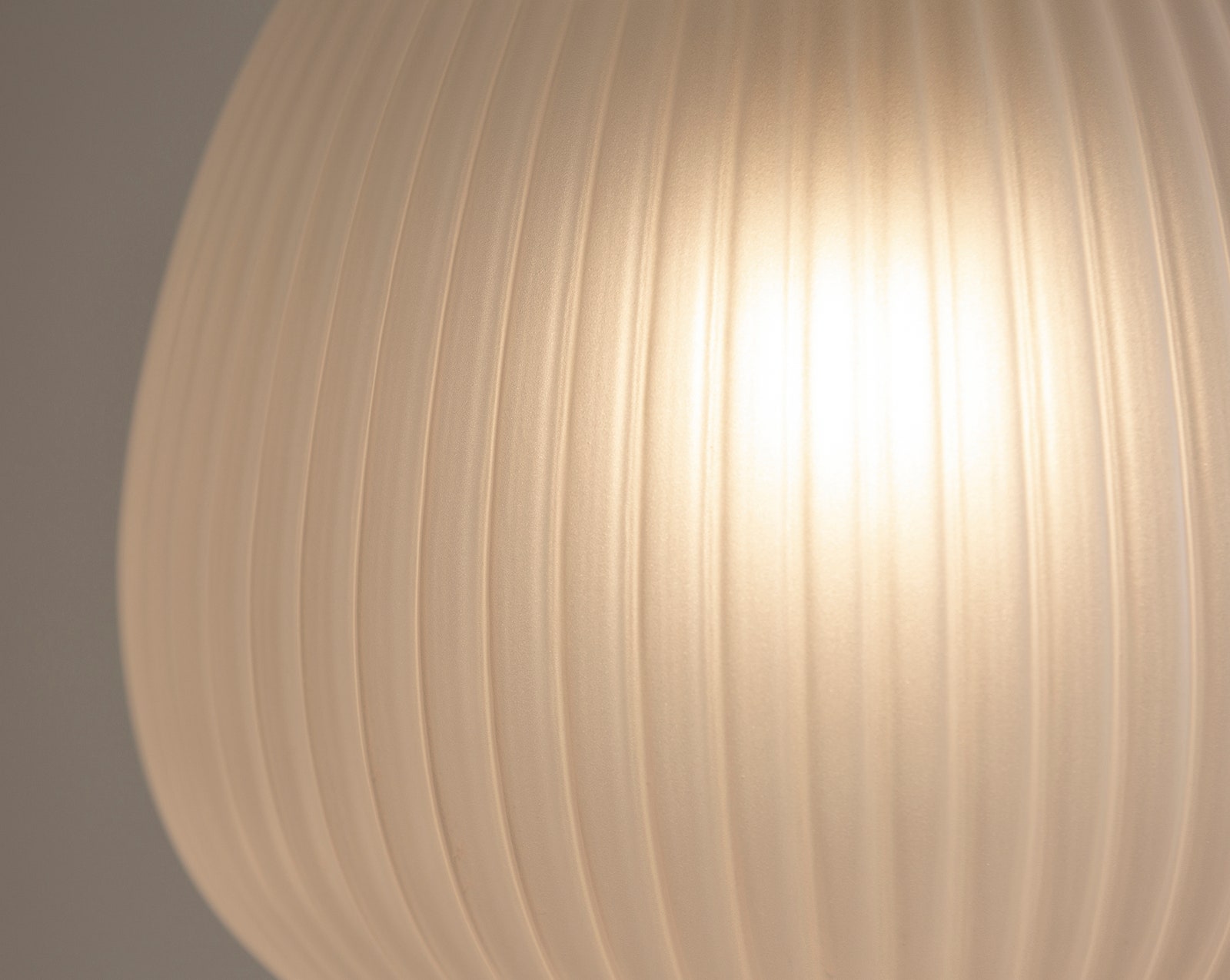 ---
One-of-a-kind Light
"Gold white jade, gold beige, and gold crystal sugar, these three models' caps are applied with brass brushed electroplating technology, which makes the metal surface reflect light. Compared to normal plating technology, electroplating requires substantially more technique and is more expensive. With electroplating, the fine texture of the metal can be presented more incisively and vividly as well," adds Chu.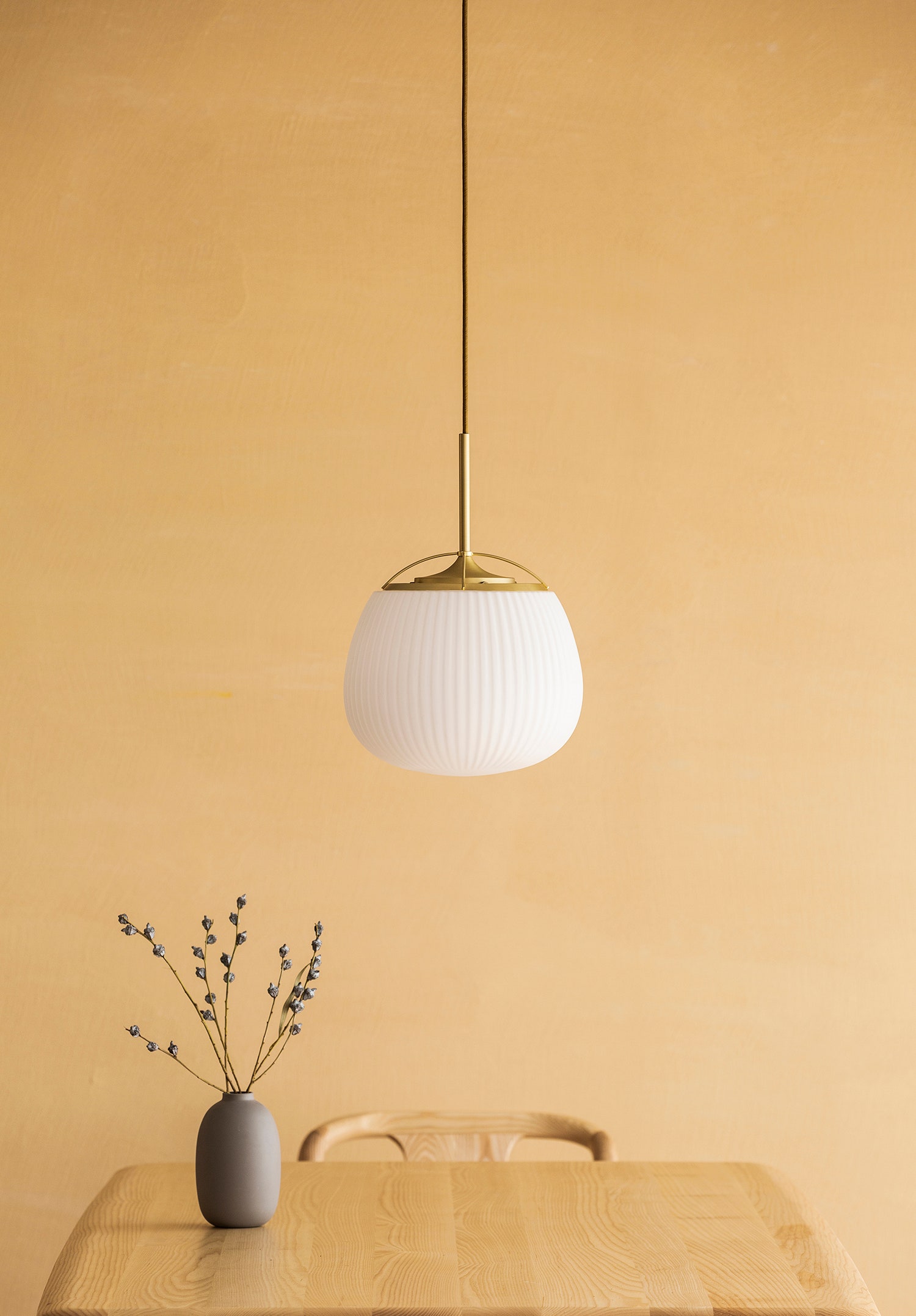 ---
Chinese Glamour
"The base of the lampshade is made of blown glass and its stripes are evenly distributed in circumference. The warm and soft lampshade ensures the light spreads evenly. When the soft light emanates, the image of the Tuan fan becomes more pronounced. Suspended in the home, the Ogi Lamp brings a kind of stillness and a classical Oriental charm," concludes Chu.