Leading Italian design brand Alessi is celebrating its centennial with an exhibition titled, Alessi 100-001, curated as a journey through the company's past, present and future. Exhibited inside Milan's Galleria Manzoni, the show is creatively separated into two segments, as indicated by the name Alessi 100-001: the 100 represents the company's previous century and its 12 core values through its archival selection of historical prototypes displayed across 12 different rooms, all curated by designer Michele Di Lucchi's international practice, AMDL Circle, while the 001 represents the company's first project for its next 100 years, conceived by the late designer, Virgil Abloh.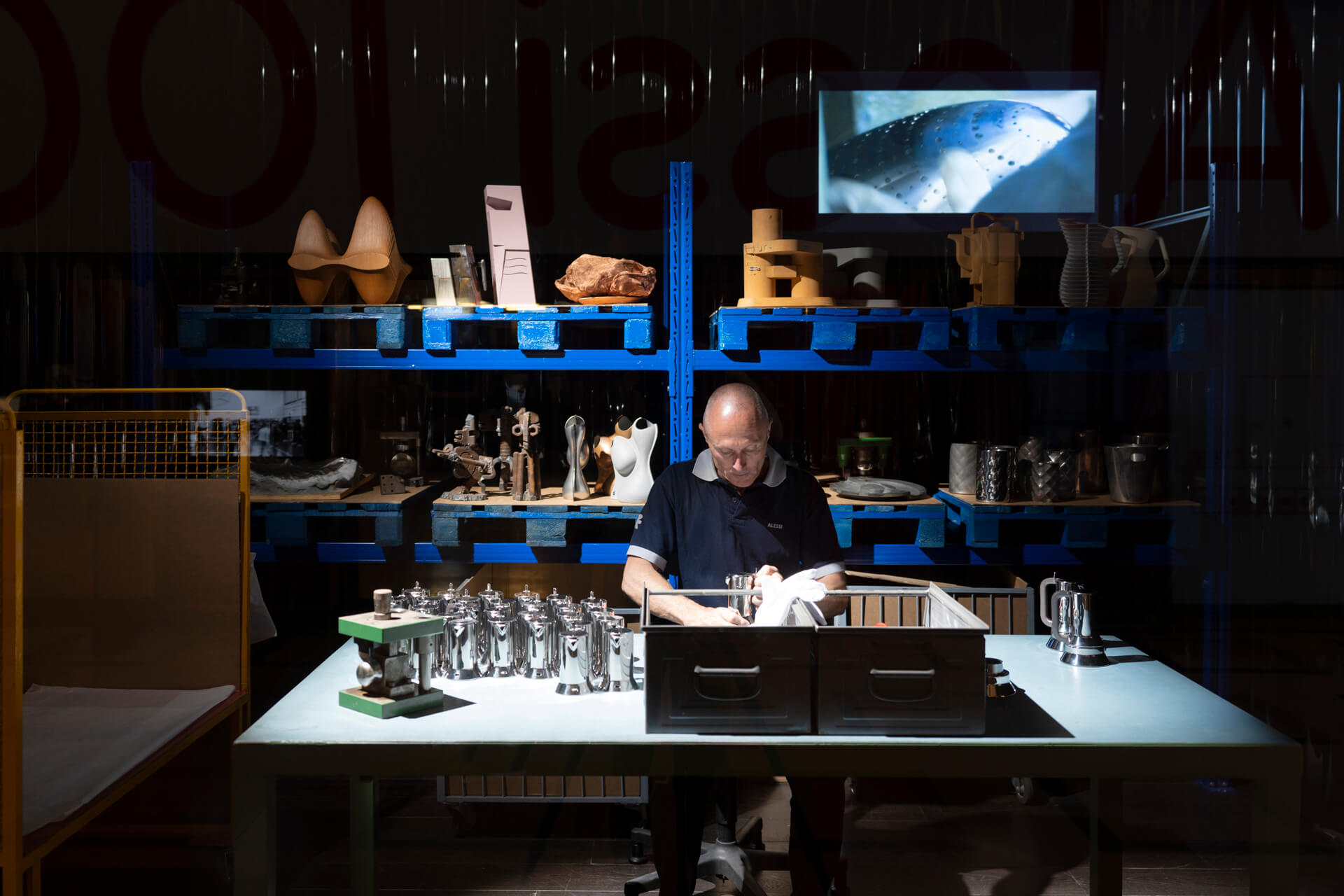 ---
In the previous 12 months leading up to the show, 12 unpublished objects were released as a special edition range representing the brand's 12 core values. These 12 objects have also been exhibited for the first time through various distinctive installations.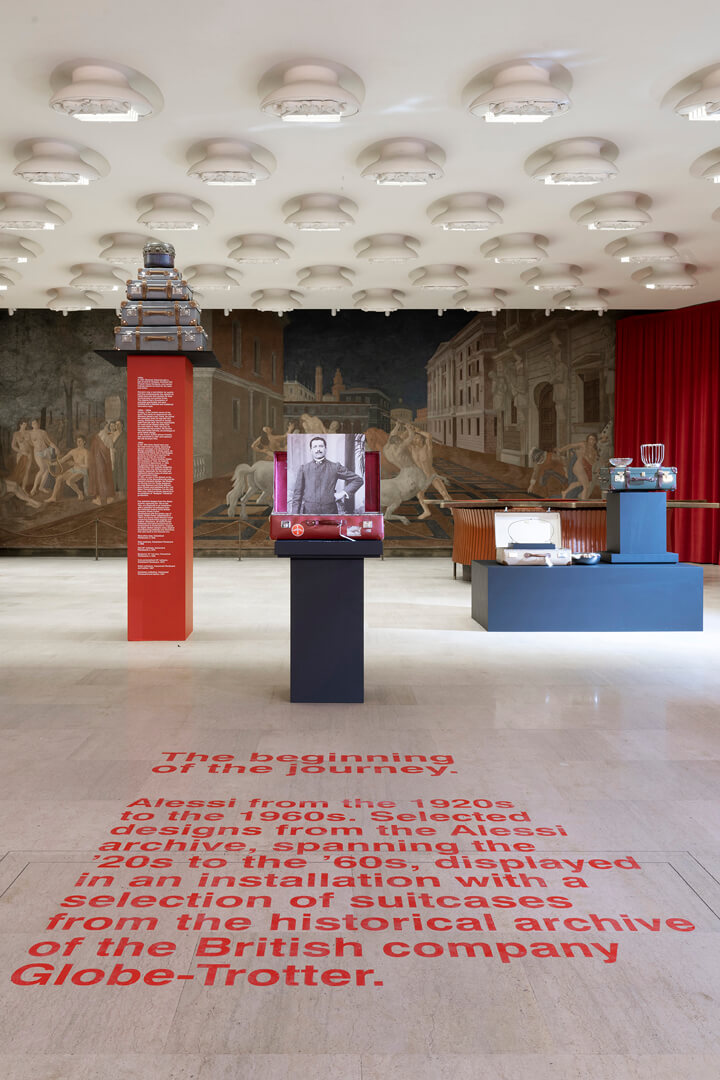 ---
The brand's journey from its start to the present is exhibited across 12 different rooms, collectively described as a corridor of curiosities by Alberto Alessi. Each of these rooms represent Alessi's core principles: Industrial Craftsmanship, Art, Paradox, Beyond, Hybridisation, Research Lab, Irony, Borderline, Poetry, Thingness, Transgression, and Futurespective. Each room is curated as a space with its own unique expression, personality, and narrative, forcing the viewers to go beyond their own thinking to spot the various designs and products corresponding to each value.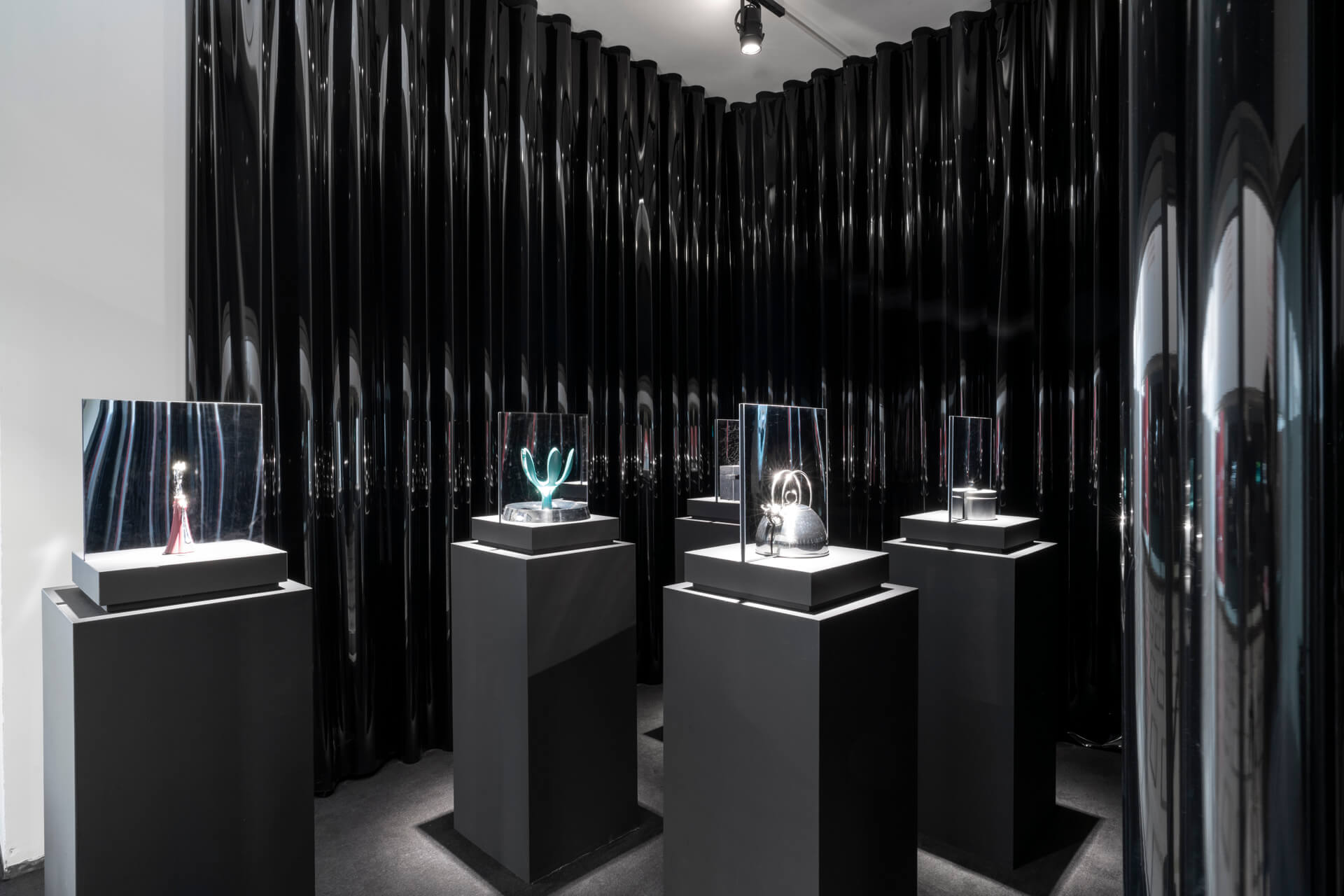 ---
The Industrial Craftsmanship room is showcased as a mini factory, while the Research Lab is an elegant display of 30 different coffee makers and pots from the archival collection. The Poetry room is a one-of-a-kind exhibit with a live performance by an actor, while the Paradox room is filled with toilet rolls with gold-lined walls and a staircase, a golden reproduction of Stefano Giovannoni's 1992 Merdolino toilet brush. Every space not only showcases Alessi's products, but also encourages the visitors to consider and investigate the brand's underlying values.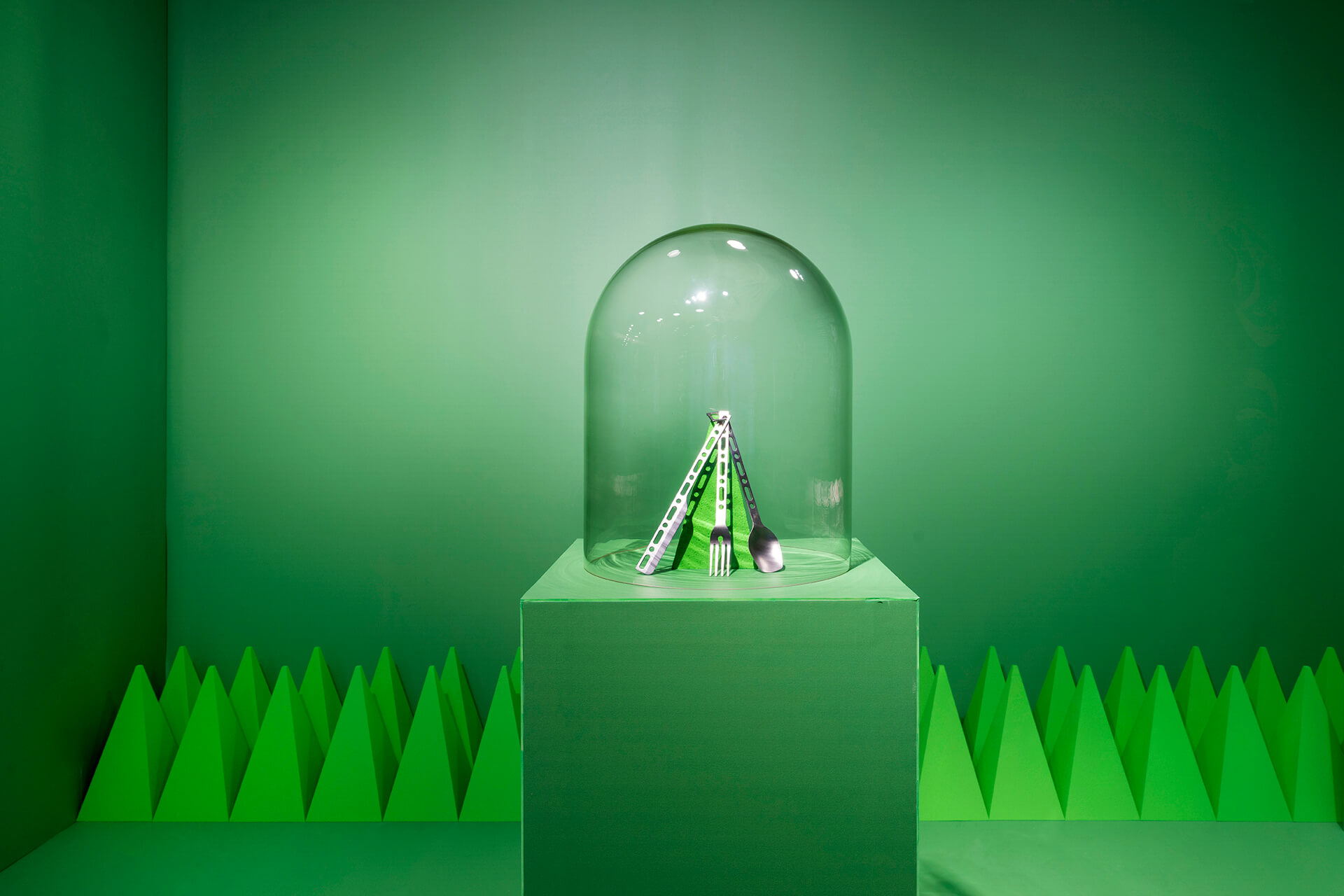 ---
The show seamlessly transitions from its journey of the past to its vision for the future, as Alberto Alessi says, "Because the past only interests me insofar as it can inform what we will do tomorrow." Every piece of the design was displayed against a backdrop resembling a green screen, coupled with an Instagram filter for visitor's virtual experience, to mark this as the first project in the brand's next 100 years of existence. Alessi's 001-segment heralds the start of a new age of innovation, reflecting the brand's ambition to never stand still and never stop dreaming.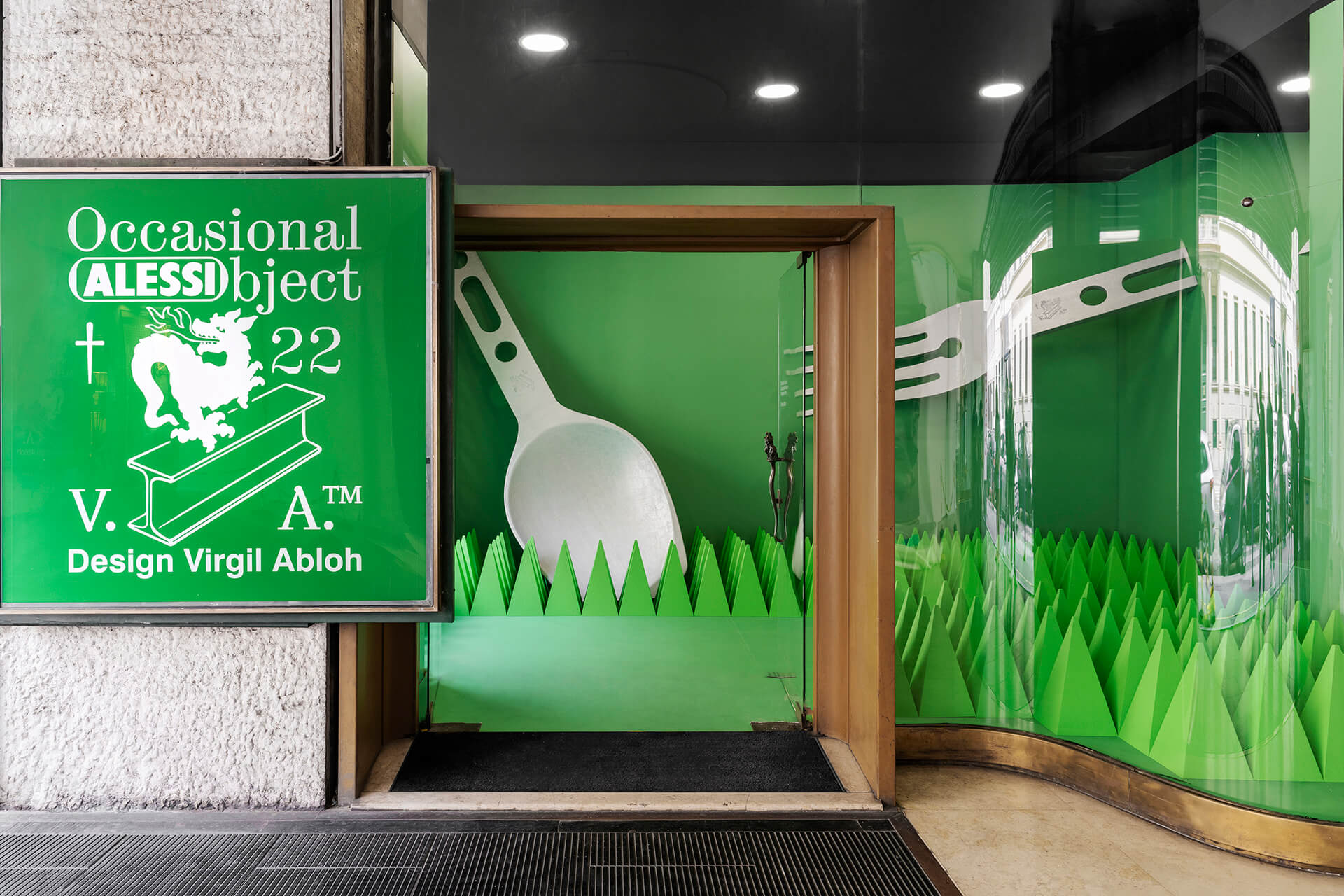 ---
This exhibition exhibits Alessi's collaborations with over 300 designers and architects, illustrating how the brand has always brought a change in the household landscape and still continues to use its creativity, ambition and capacity to evolve it for its users. With this unique display, Alessi looks forward to its next 100 years of experimentation while proudly honouring its rich legacy.