Dutch design firm H-O-TT has conceptualised a collection of conceptual furniture that turns into exercise equipment. Known as Furfit, the series includes five pieces—a coffee table, a coat rack, a side table, a high seat and a pair of stools—that transform into at-home gym equipment.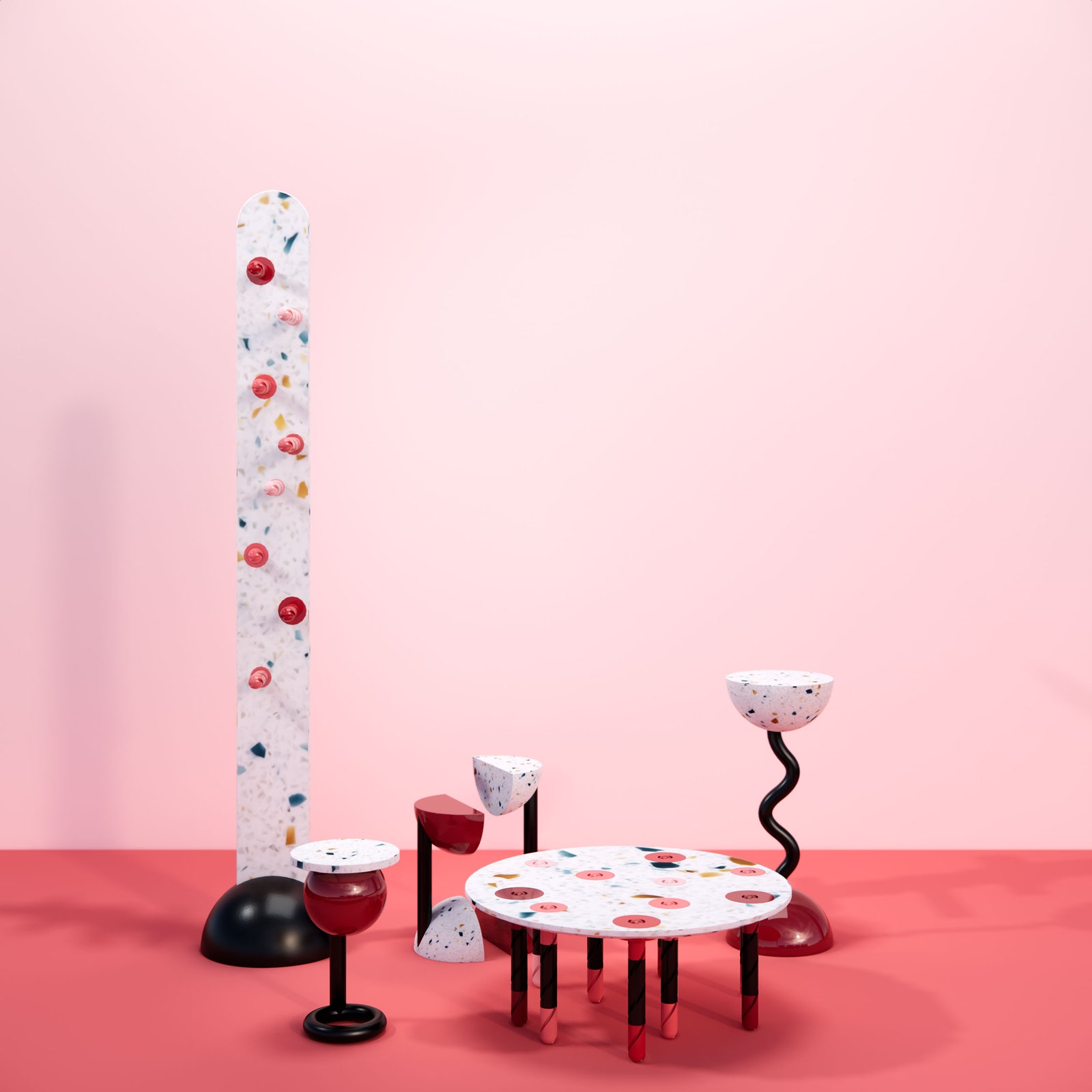 ---
Transformational Furniture
"The idea of Furfit came to my partner Saba Nabavi Tafreshi and I during the first months of the Coronavirus lockdown. Living in a typical Dutch apartment, the space to work out wasn't generous, so we started to think about a way to upscale our living room and find an active use for the pieces of furniture that were otherwise limiting our movements. The range is a way of transforming limitations into potential, simply achieving more with less," says Luca Beltrame, Co-founder of H-O-TT.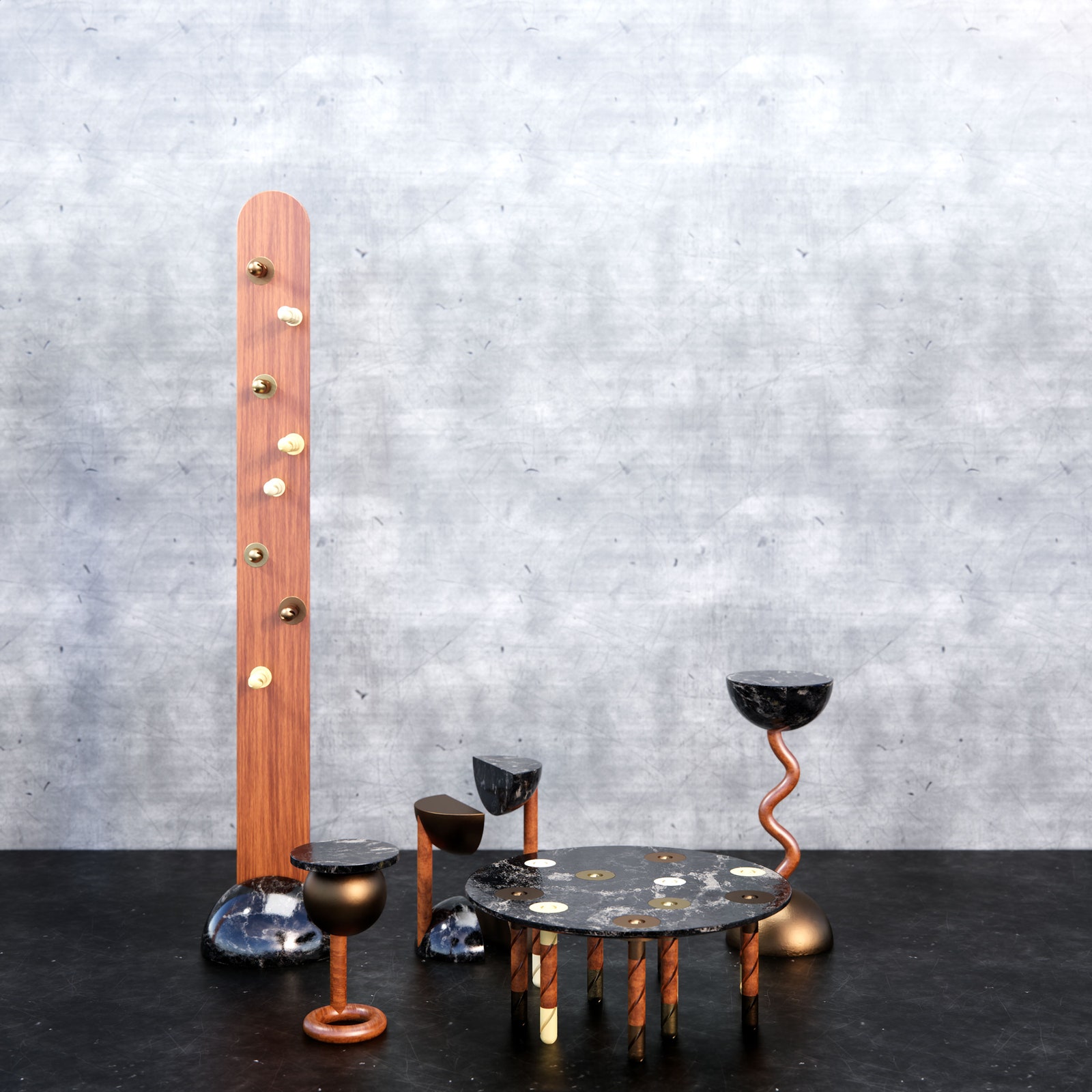 ---
Furniture or gym equipment?
The pieces known as Heracles, Paeonaeus, Epimedes, Iasius and Idas, have a minimal design and are high on function. The Heracles coffee table has legs that can act as five pairs of dumbbells, weighing between two and five kilograms. The weight of the dumbbells is denoted by their colour and diameter, which can be seen from the tabletop. The Iasius high seat can be used as a curl barbell by turning it on its side. Its curvy handle adds an additional decorative element. The Epimedes coat rack's pegs double up as a set of light dumbbells ranging from 0.5 to two kilograms. The Idas side table's top can be removed to turn it into a kettlebell. Lastly, the Paeonaeus duo of stools can be laid flat on the ground to be used as push-up bars.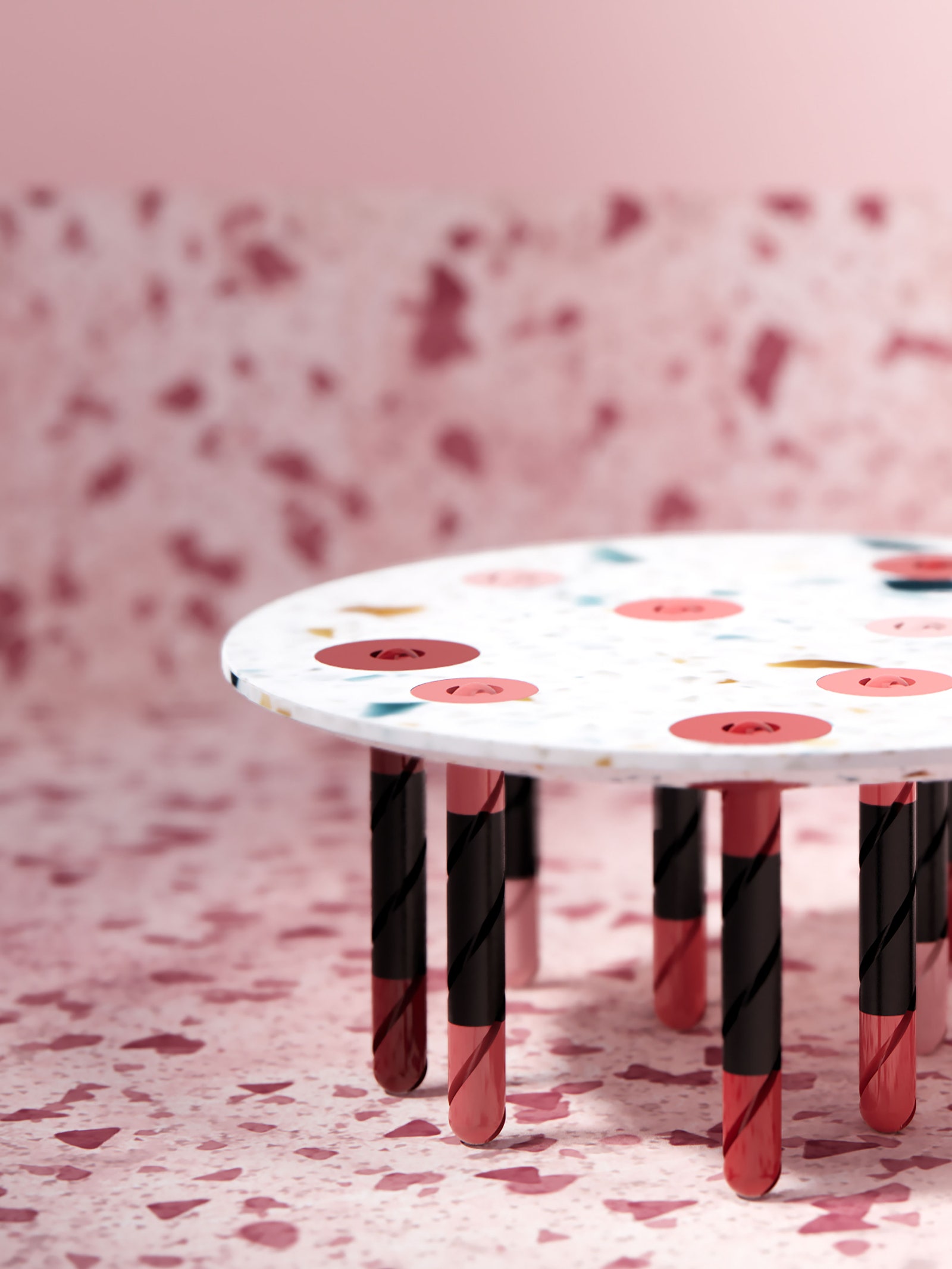 ---
Screw Mechanism
Each piece comprises a simple screw system, which enables parts to be added or removed to change the object's function. "The screw system follows the traditional mechanism of loading and unloading weights from gym equipment, which is bolt and screw. For ease of use, comfortable grip and aesthetics, we have scaled up the thread size and carved it out of the shaft volume of the dumbbells. In the case of the coffee table, the mechanism is implemented clockwise and counterclockwise in each pair of dumbbells, creating a neutralising momentum that keeps the top surface stable," adds Beltrame.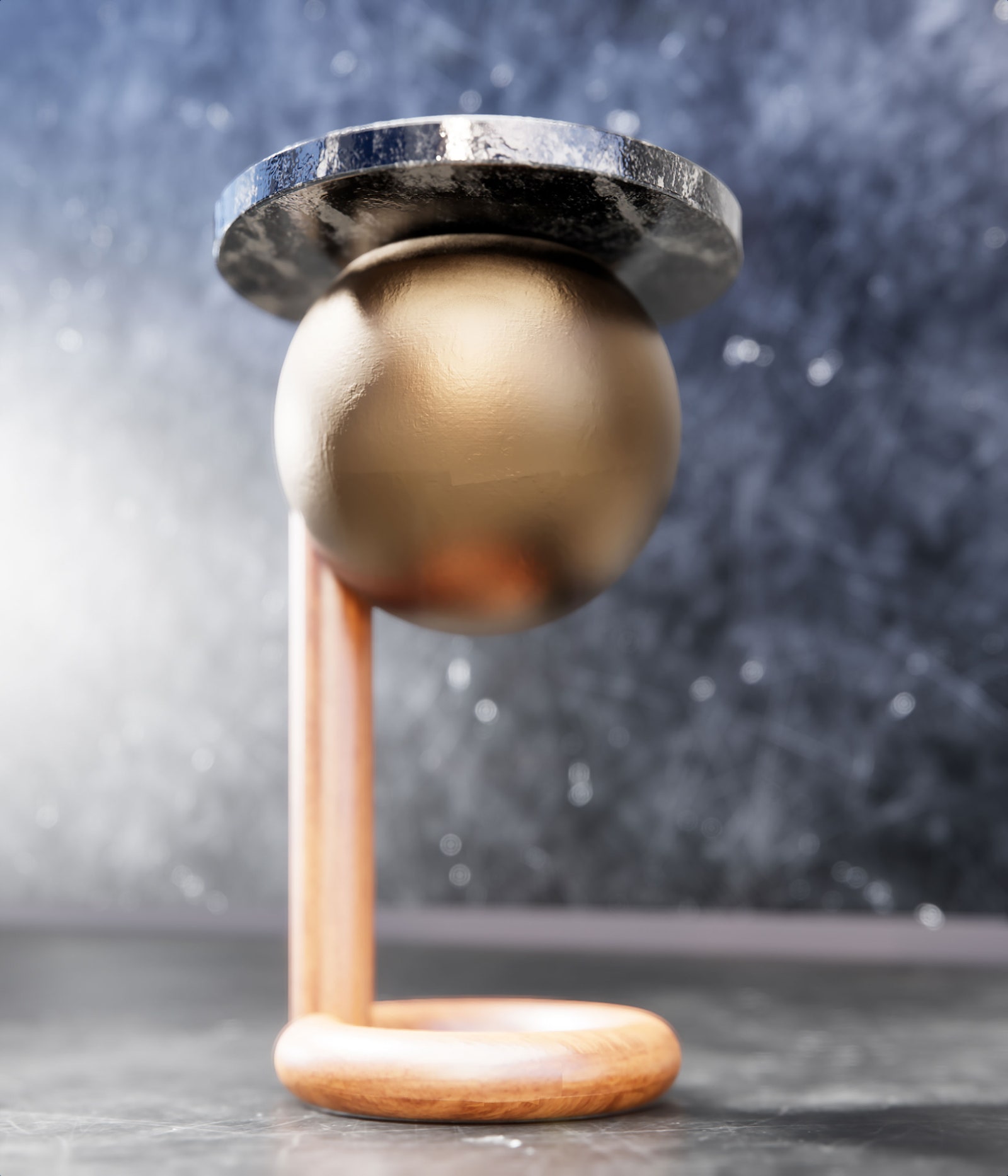 Currently, the Furfit collection is entirely conceptual. However, the design studio is hoping to find a manufacturing partner with the goal of launching the collection soon.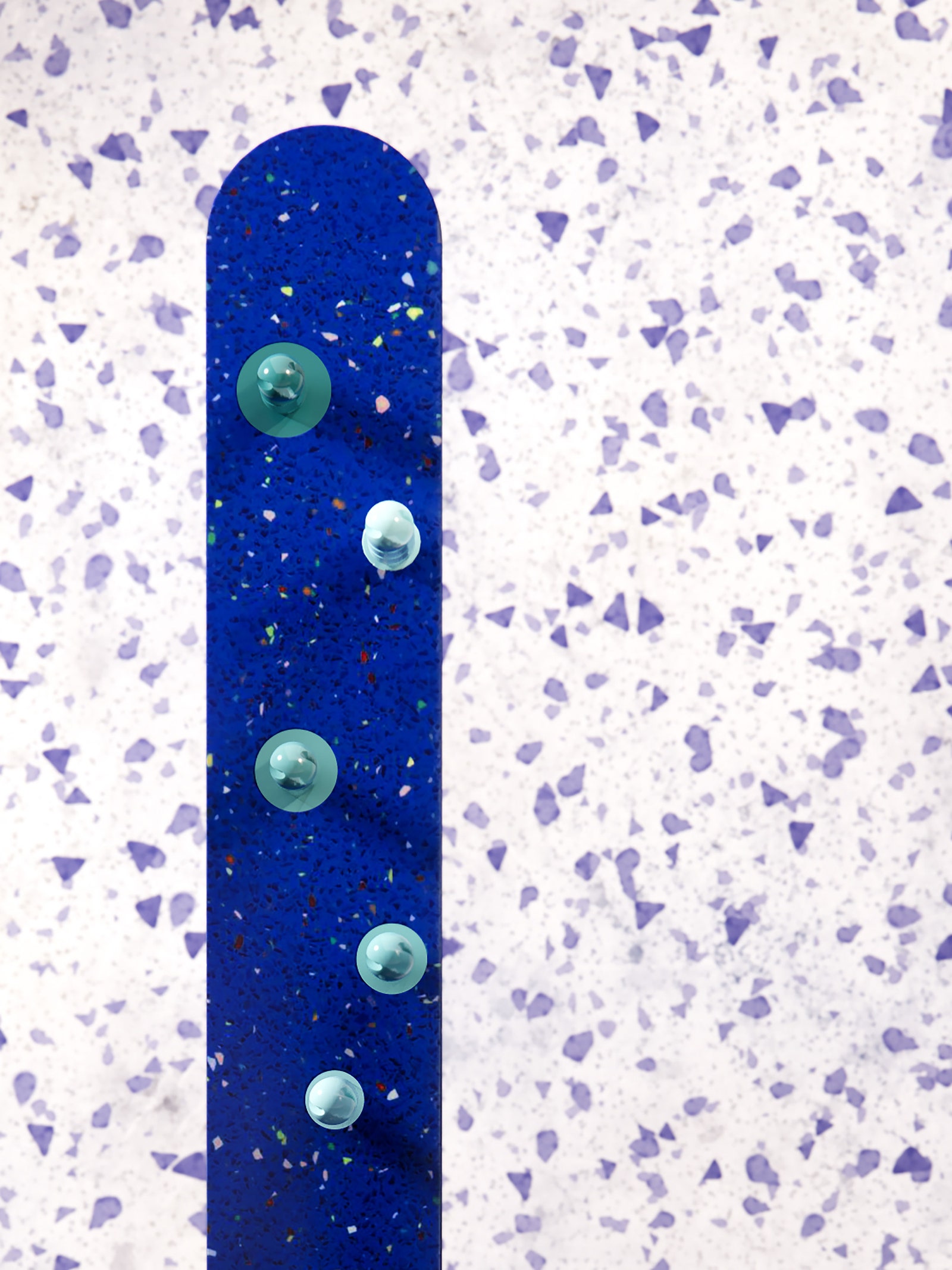 "We know that adding a value has an impact on behaviour. Provided with the right incentives, we know that consumers are willing and able to quickly modify their behaviours to more sustainable patterns. Introducing a reward-based system, whereby consumers would be given incentives, such as discounts, for returning takeaway packaging into the system, we know would have a positive impact," remarks Rowan.