---
Not long ago, renowned British-Nigerian artist Yinka Shonibare CBE RA and well-loved French architect, India Mahdavi, refurbished the upscale London restaurant—the Gallery at Sketch, with a new installation of artworks and interior design. Recently, to celebrate the 20th anniversary of Sketch, the Gallery eatery was transformed into a sunshine-yellow setting designed by Mahdavi, exhibiting Shonibare's colourful site-specific artworks. Shonibare and Mahdavi were invited by Sketch's founder, Mourad Mazouz, to transform the Gallery as the restaurant bids farewell to its well-loved pink interiors, also conceptualised by Mahdavi in 2014 that features works by designer David Shrigley.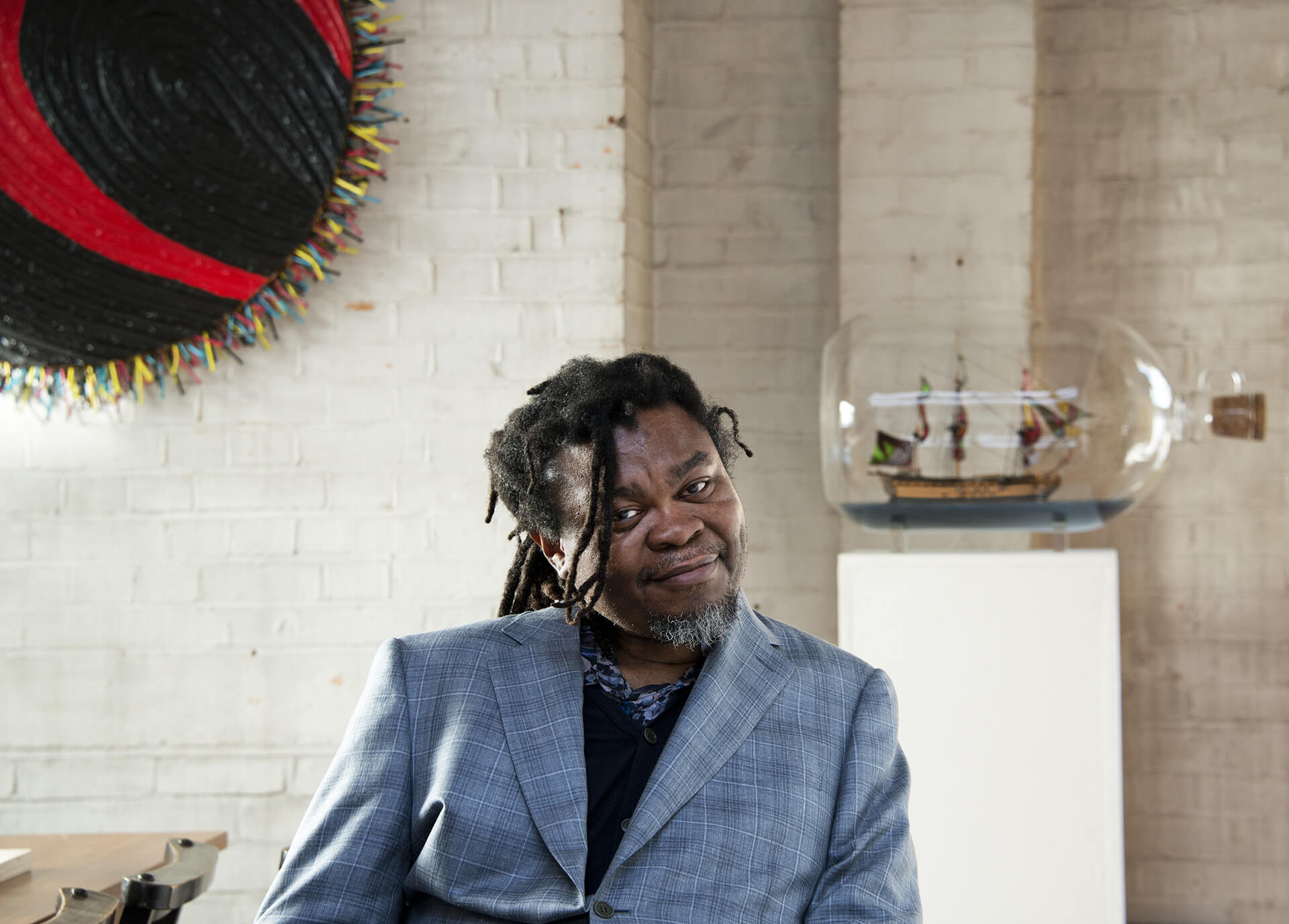 ---
"I was very afraid to change the pink room as David Shrigley is a part of Sketch. Then I was introduced to Yinka Shonibare, and I thought, my God, the master himself wants to work with Sketch. It was like I was dreaming. Yinka's work is so powerful, intelligent, and mythical, and I am so pleased to share it with Sketch's visitors from all over the world," states Mazouz, Proprietor of Sketch.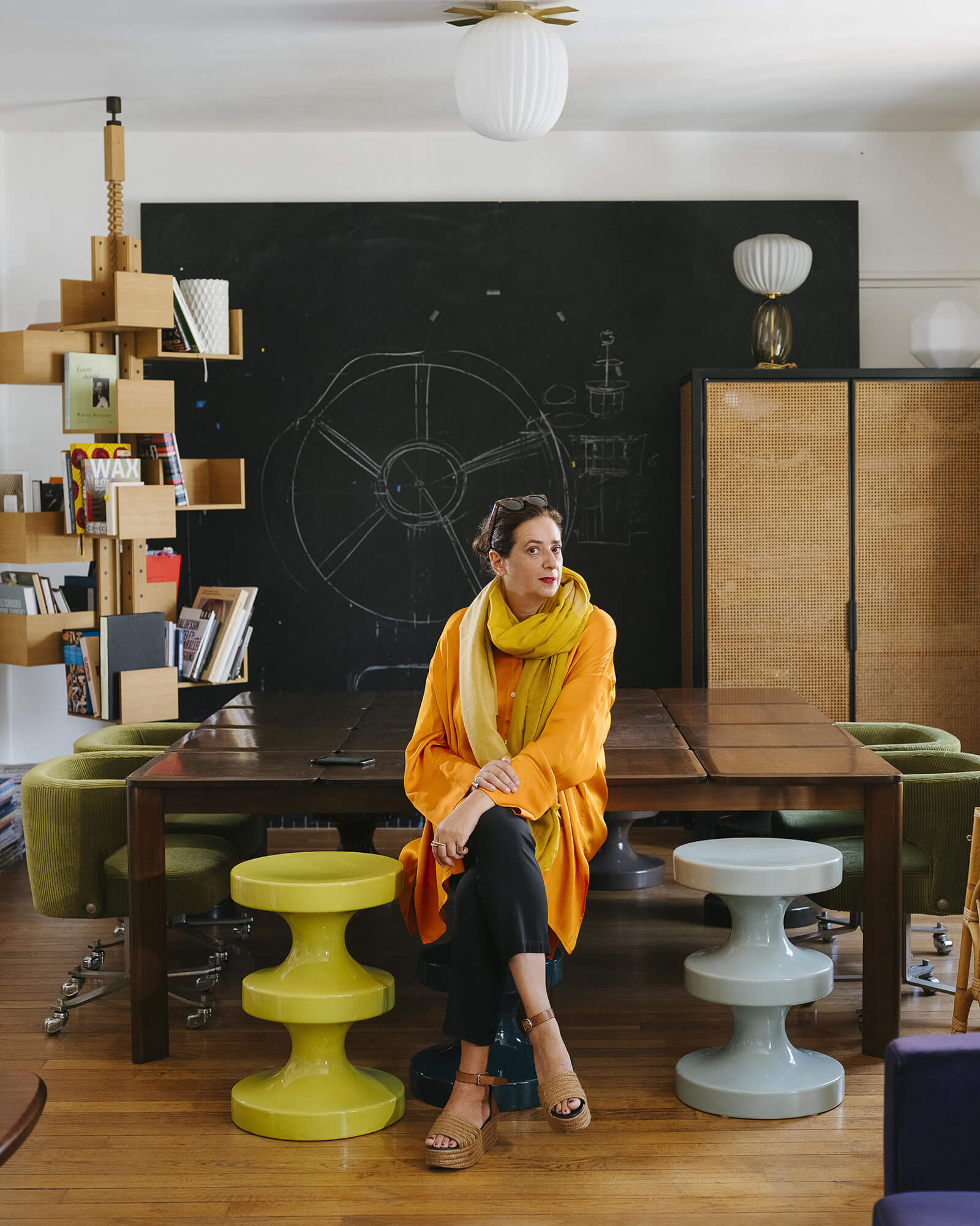 ---
Known as 'Modern Magic', Shonibare has created 13 new site-specific artworks in his signature style, showcasing the theme of African culture. The artworks include four hand-painted masks carved from wood and nine framed quilts that replicate African masks found in Pablo Picasso's collection. To elevate the striking artworks, Mahdavi has crafted a regal space with copper walls and solar yellow fabrics. Shonibare's new artworks featuring his trademark Dutch wax batik pattern can be viewed by guests seated within the glistening restaurant.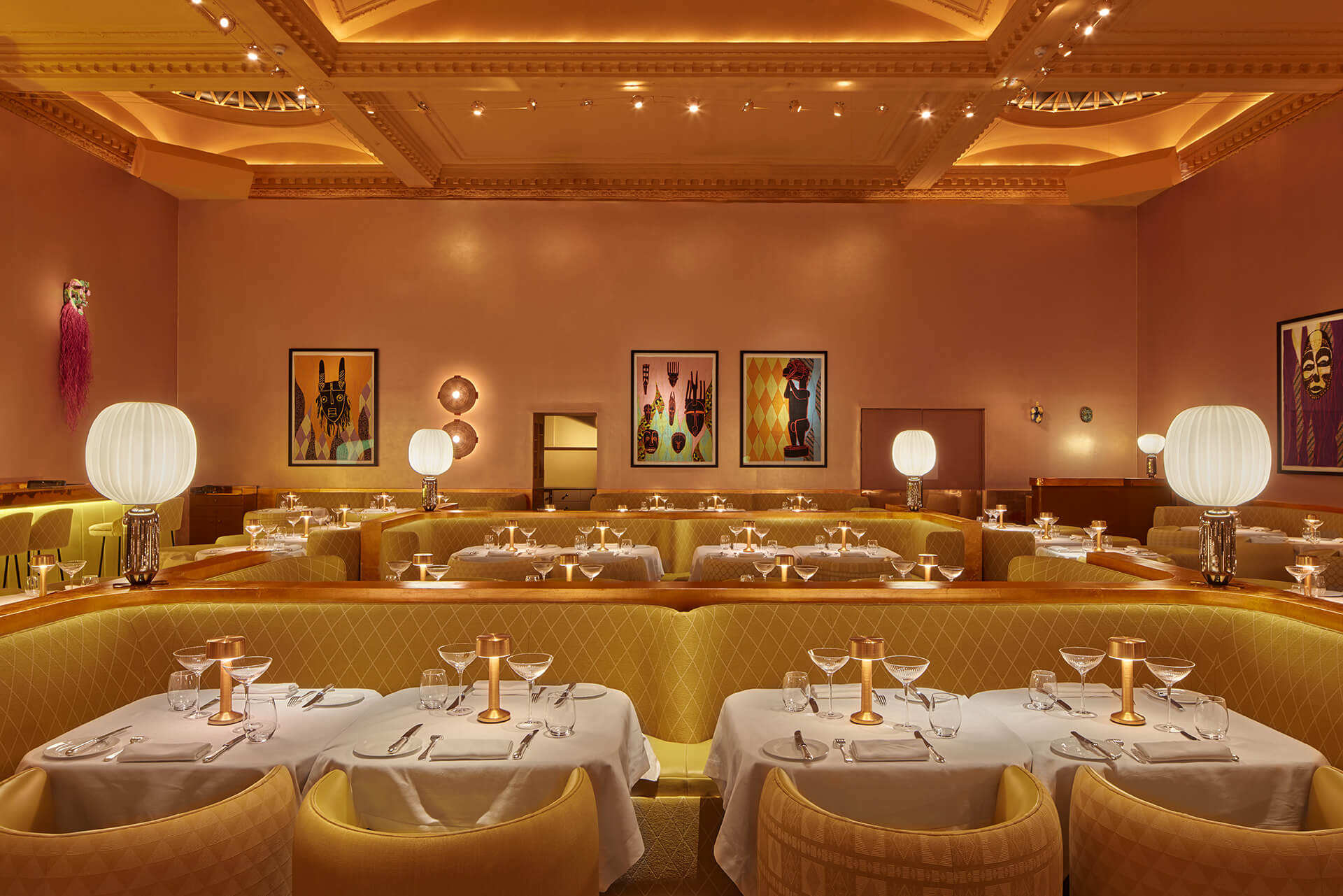 ---
"After Matisse showed Picasso African art for the first time, it changed the history of modern art. Picasso was interested in appropriating from another culture, and I also appropriate from European ethnic art. Cultural appropriation can be a two-way street. This collaboration with Sketch has given me an opportunity to expand my creative process – creating a different environment to encounter and experience my art in a fun and relaxing setting," adds Shonibare.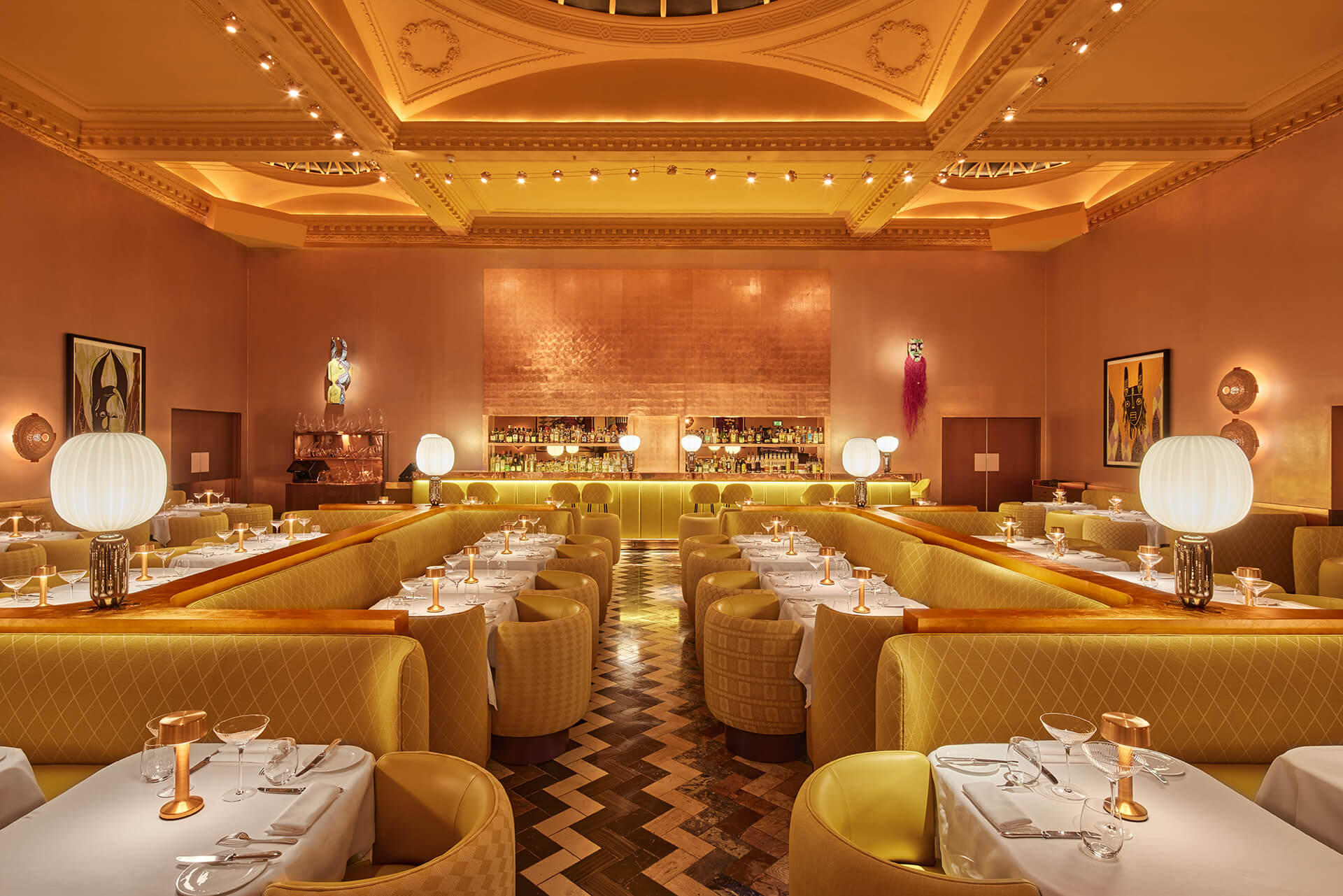 Sketch is an award-winning venue for experimentation in food, art, and music in Mayfair, London. It was launched in 2002 by restaurateur, Mourad Mazouz, and three-Michelin-starred chef, Pierre Gagnaire. Located within a Grade II listed building that was once the headquarters of the Royal Institute of British Architects, Sketch consists of the three Michelin Starred Lecture Room and Library, the Parlour, a trendy all-day cafe and bar at night, and the Gallery, a chic gastro brasserie. Sketch also comprises the Glade, serving a lunch garden menu and cocktails at night, and the East Bar, a small intimate bar.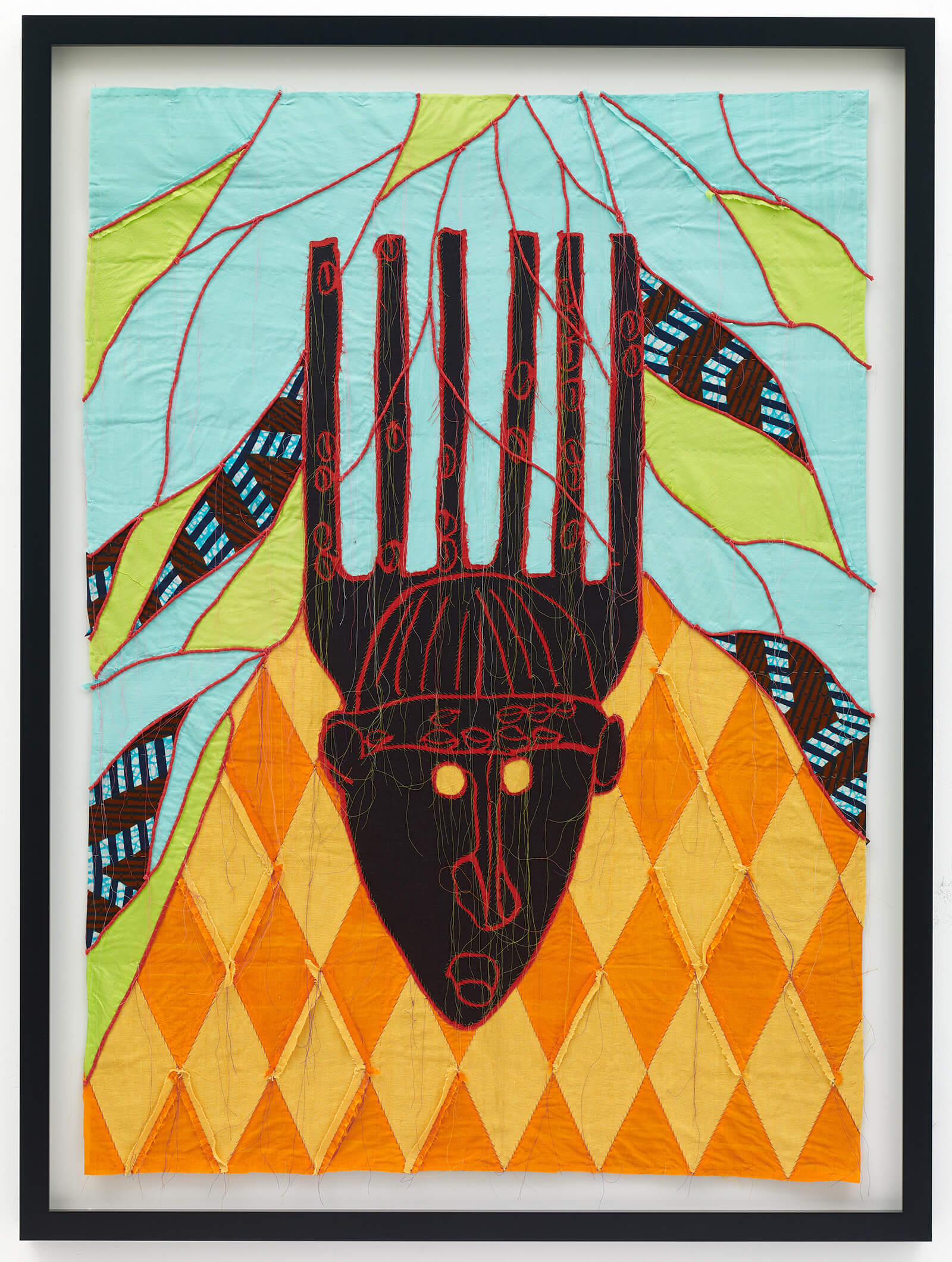 The multi-restaurant venue aims to continue its tradition of showcasing leading artists' work in multifaceted spaces. In 2012, the Gallery at Sketch began its series of artist-conceived designs for its interiors, making it a coveted space for people to interact with renowned artists. Since its launch, the venue has housed works by a plethora of artists such as Chris Levine, Ron Arad, Carsten Nicolai, Jonas Mekas, Mary Ellen Bute and Tracey Emin. Shonibare continues Sketch's programme of artist-restaurant collaborations that includes Turner Prize nominee David Shrigley and Turner Prize winner Martin Creed.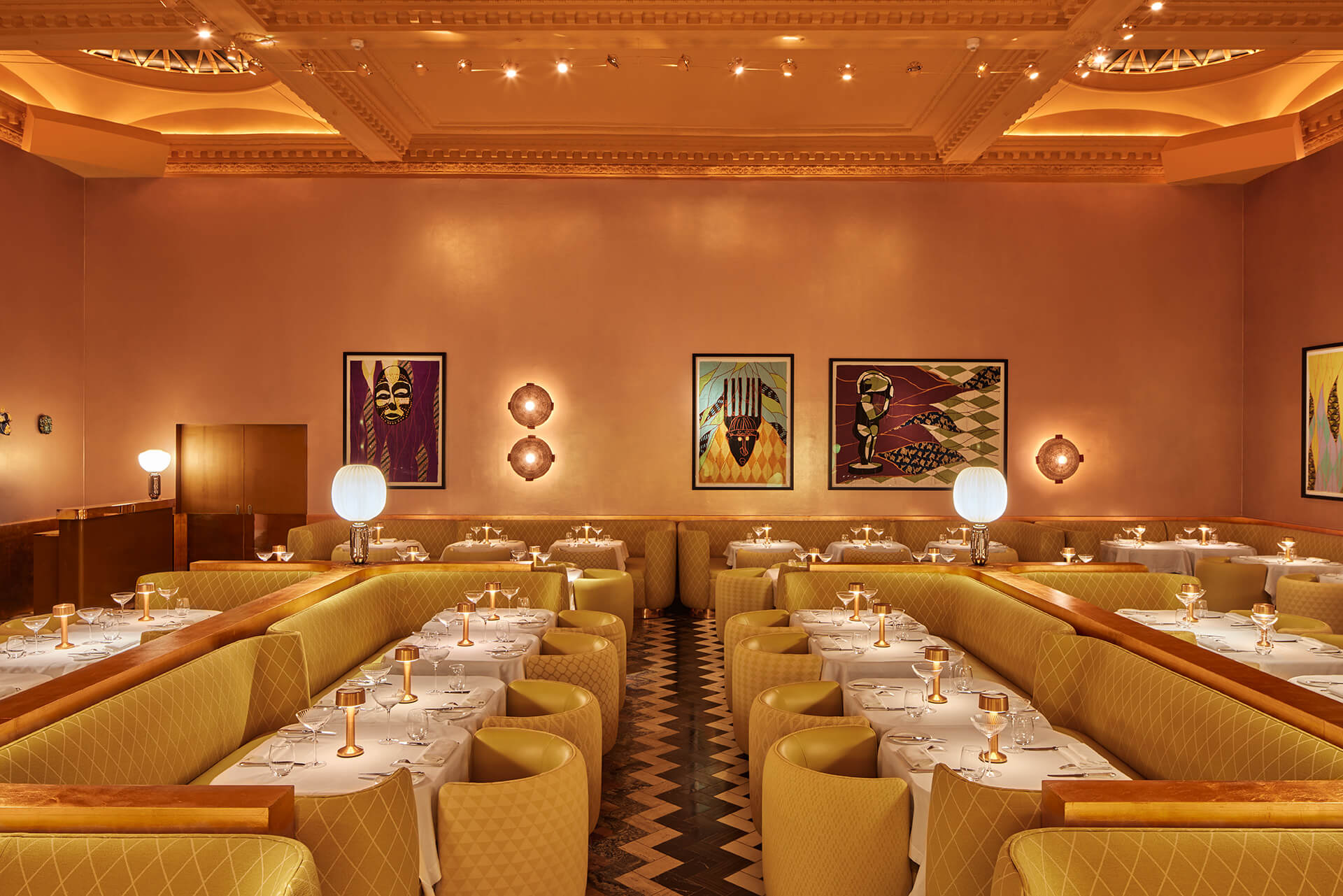 Shonibare's 'Modern Magic' showcases the influence of African traditions on European culture with colourful artworks using applique and embroidery techniques on richly dyed fabrics. It includes hand-painted masks carved from wood and framed quilts, which recreate African masks seen in Picasso's works. The artist and restaurant hope that these artworks will help make the Gallery a space where people of different cultures can express themselves, interact and socialise freely. "The masks that line the walls of the Gallery are replicas of those originally used by African peoples to conjure up new powers and realms, and Western modernist artists were inspired by the spiritual powers of these objects. Shonibare returns to this spiritual power to transform Sketch into a 'third myth', that is a magical world in which cultural exchange can take place freely. The African spirit reimagines classical ideals, like the centaur, as humans and animal forms collide to disrupt order and hierarchy," mentions a spokesperson for the Gallery at Sketch.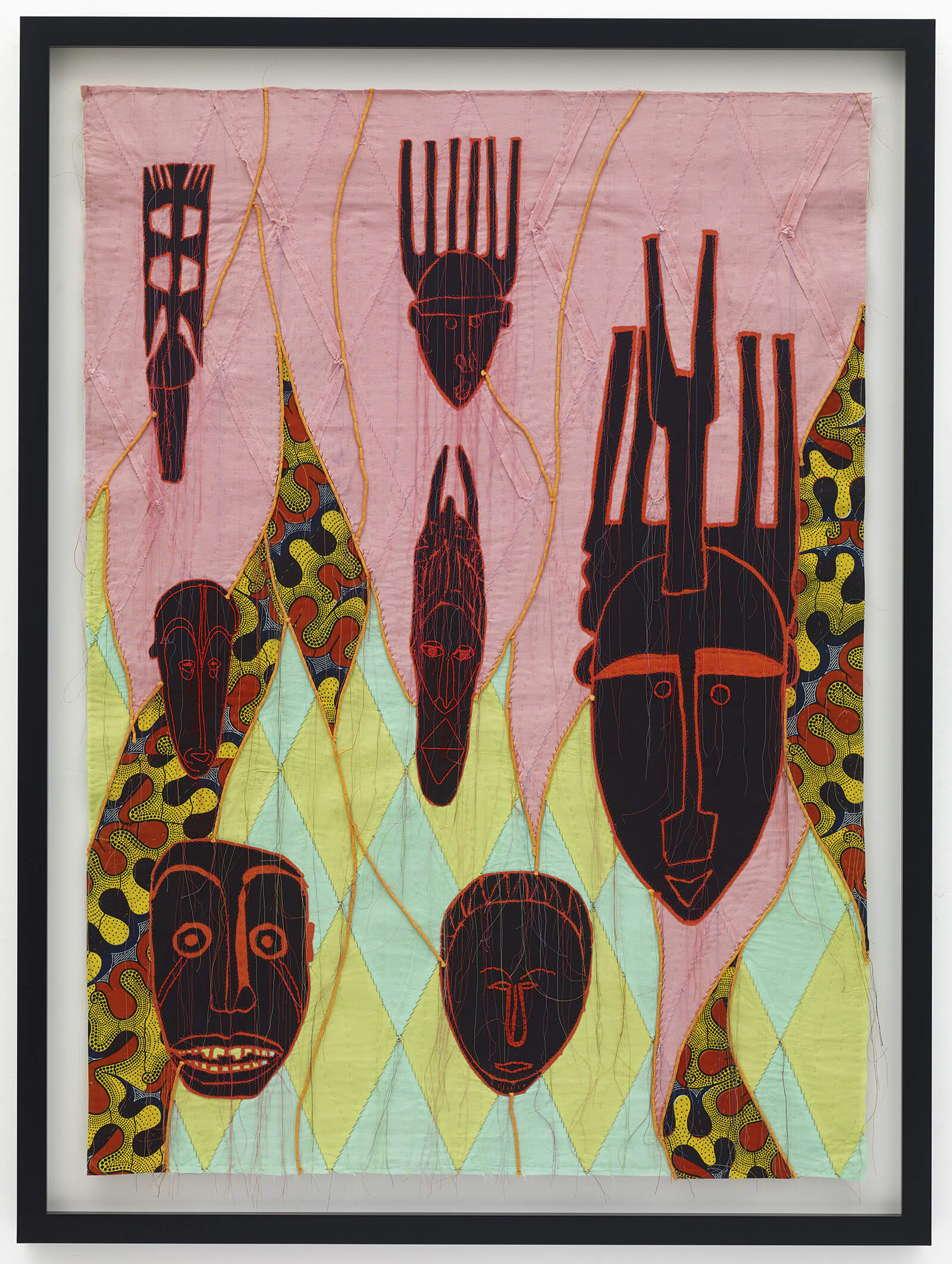 Currently, thanks to Mahdavi's redesign, the Gallery at Sketch gleams in golden light and exhibits new custom-made banquets with a pared-back design in copper tones. These stand alongside one-of-a-kind artworks designed by African artists following Mahdavi's invitation, such as Senegalese fabrics produced by acclaimed textile designer, Aissa Dione. The space also houses handmade wall lights designed by Inès Bressand and crafted by weavers in Ghana. The ceiling showcases the Mandarine au Lait shade, a colour created by Mahdavi referenced in her famous 'Flowers' colour range for Mériguet-Carrère, that towers above walls lined with copper de Gournay wallpaper. The restaurant also has a replica model of the pink Gallery that has been specially created by Mahdavi as homage to ​​the previous pink interiors of the space.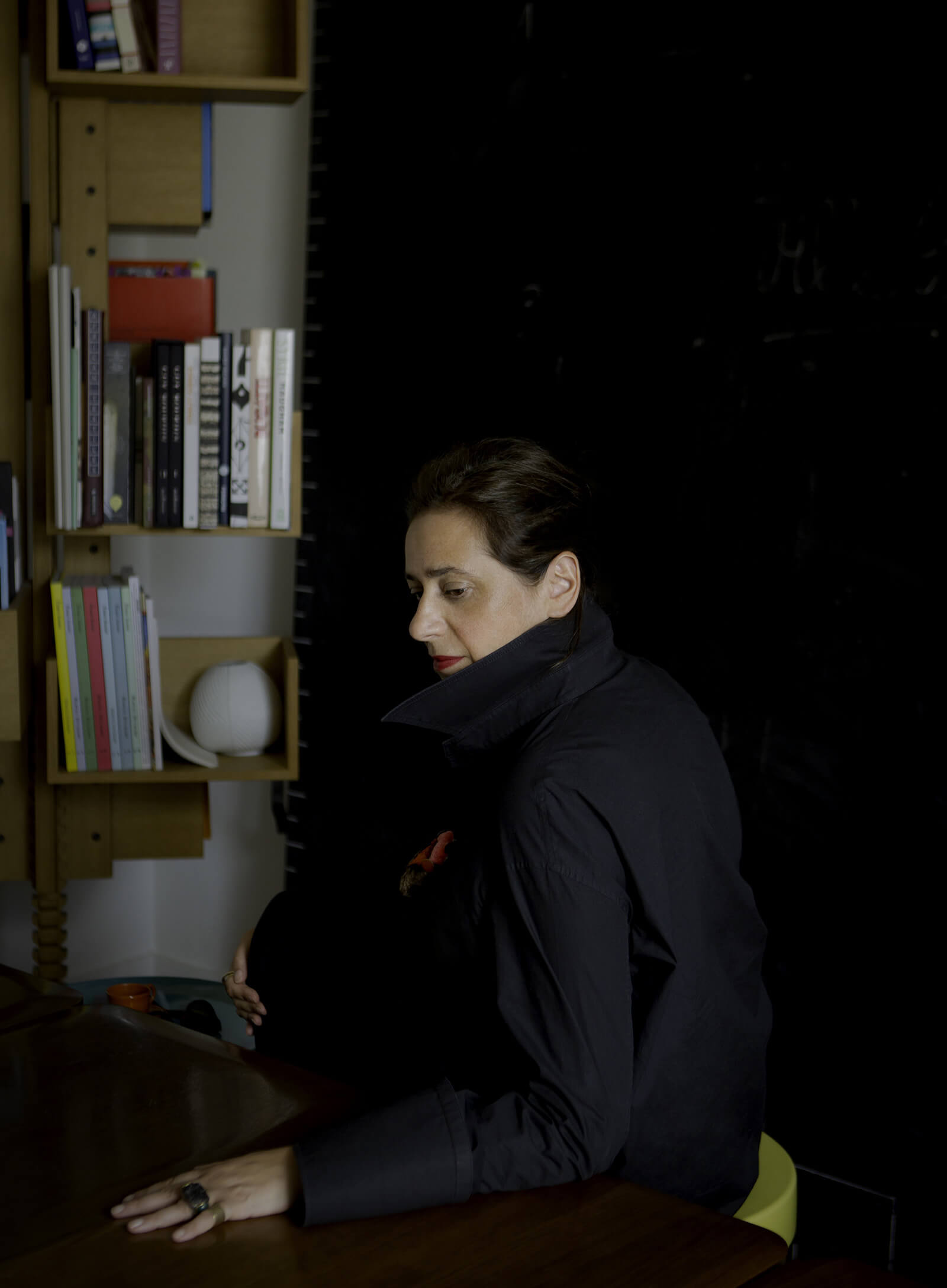 Moreover, as a response to the new interiors, bespoke uniforms for the Gallery's staff have been designed by French fashion designer, Sonia Taouhid. The new uniforms are charming dresses bearing Taouhid's signature frills, akin to Calla Lilies, in violet streaked with golden yarn in a nod to the golden surroundings. To complete the new transformation, Sketch will soon debut new ceramic tableware designed by Shonibare and manufactured by British brand Caverswall to serve its delectable afternoon tea and dinner in. This brave new redesign by the Gallery at Sketch leads the way for other well established restaurants and art venues to shake things up in the post lockdown world.
---