At the summit of Bellevue Hill, an affluent eastern suburb of Sydney, a centennial pepper tree rises over the skyline and two homes lie beneath its vast canopy. To one side of the fence, is the Oculus House and to the other—the Peppertree Villa, a skilfully designed, late 1920s home. The owner of the Villa, a well-known fashion designer, reached out to Luigi Rosselli Architects to revive and refresh this beautifully designed residence. The goal was to provide better flow between various living spaces, open the areas up to a new garden, and add a new basement garage, an attic room and a backyard swimming pool. The client, Jane McNeill of Luigi Rosselli Project Architect and interior designer Romaine Alwill, carefully deliberated every aspect of the refurbishment.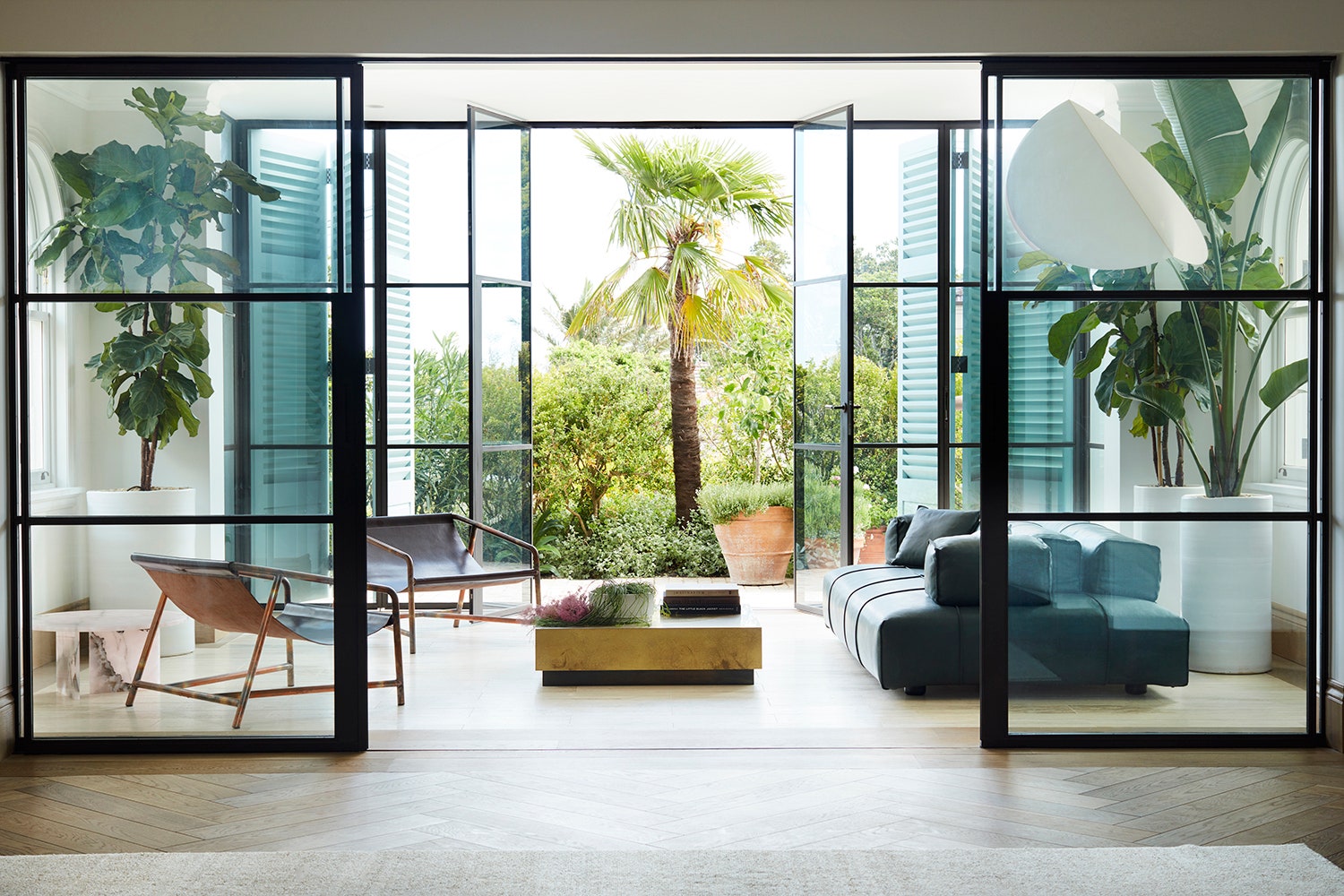 ---
Mediterranean Classicism
During the 1920s, while Europe sought to wash away the trauma of World War I through radical architectural styles such as Constructivism and Cubist inspired Modernism, Australia chose to find comfort in the familiarity of Classicism. Mediterranean Classicism provided the dominant source of inspiration for luxurious homes. With the Peppertree Villa, this Classicism was expressed through a grand entry portico, elegant fireplaces and well-proportioned rooms. Luigi Rosselli Architects retained and drew on this aesthetic throughout the home.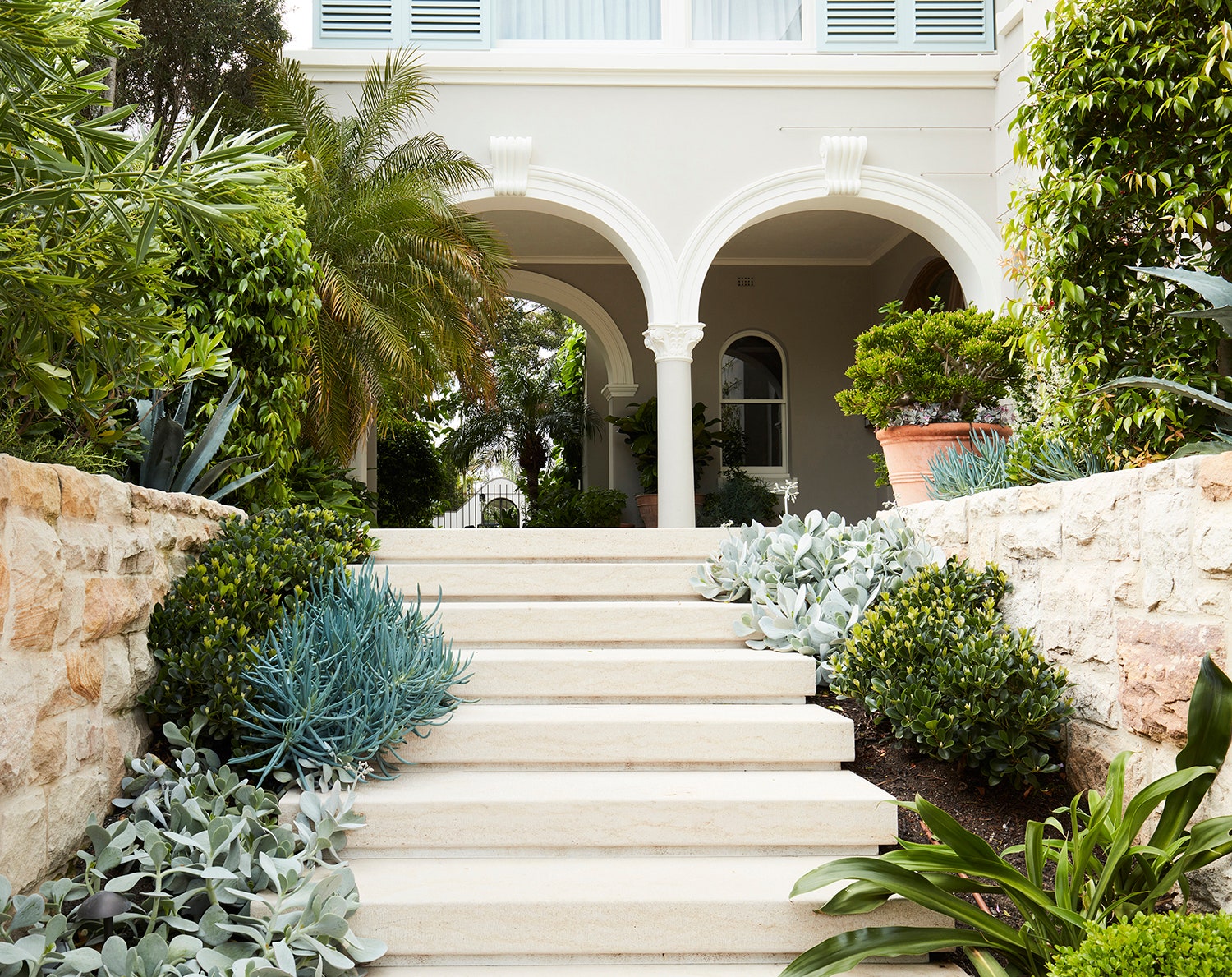 ---
Contemporary Interiors​​
The renovated interiors of this villa reinforce some of its beautiful original features such as a timber wall panelling, cosy fireplaces and intricate ceiling details. Furthermore, the interior designer added an eclectic timeless aesthetic to spaces. Alwill's mastery of architectural finishes brought the introduction of lush, tactile elements such as the stucco lucido (polished plaster), brass metalwork, resin-based wall claddings and bronze finishes.
Alwill also assisted the client in the selection of one-of-a-kind furniture and soft furnishings sourced from all over the world. The result is an extremely well thought-out and detailed home.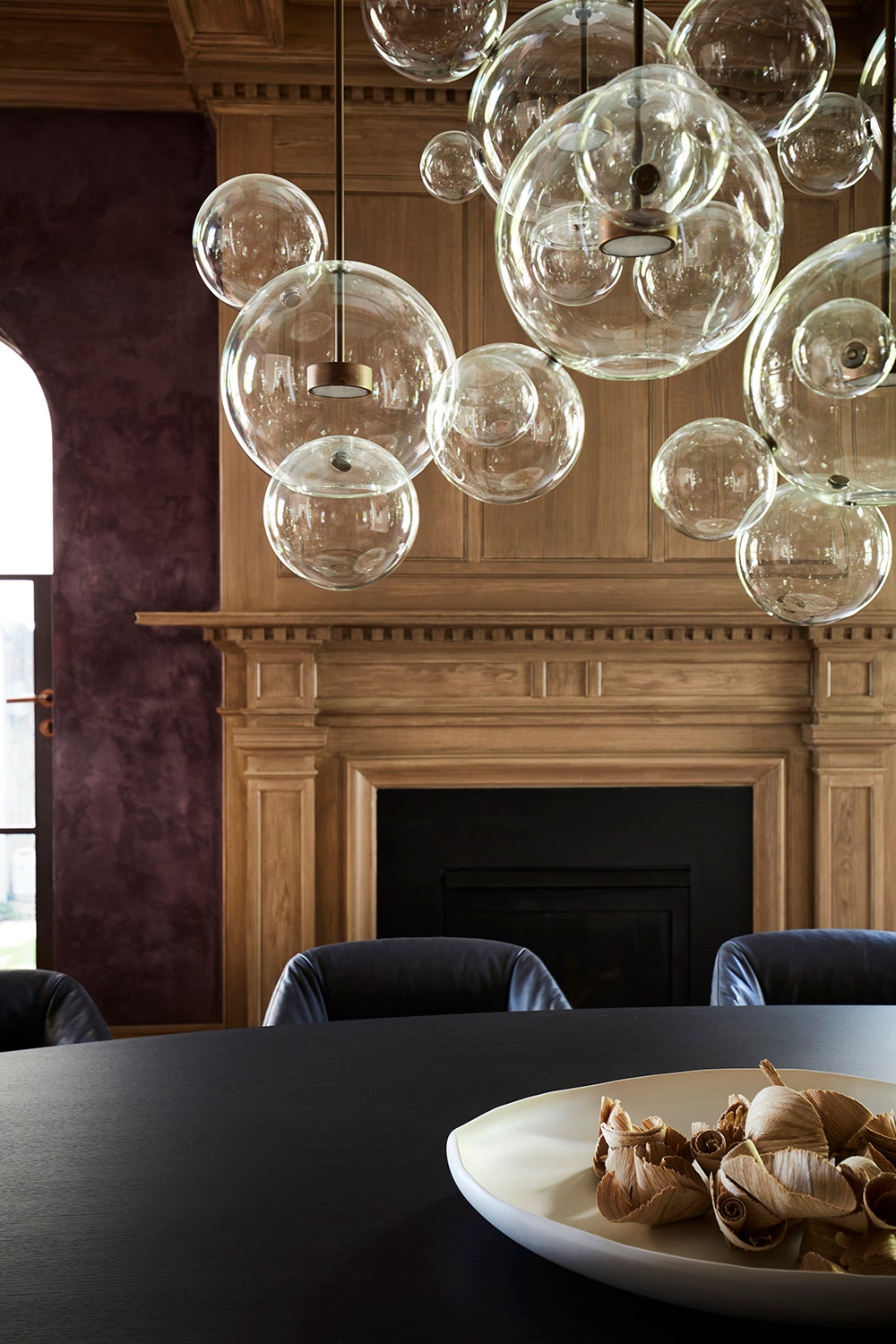 ---
Unique Design Elements
A new staircase was also added to provide a more inviting ascension to the bedrooms on the upper floors. The final staircase takes the form of a spectacular, suspended sculptural ribbon.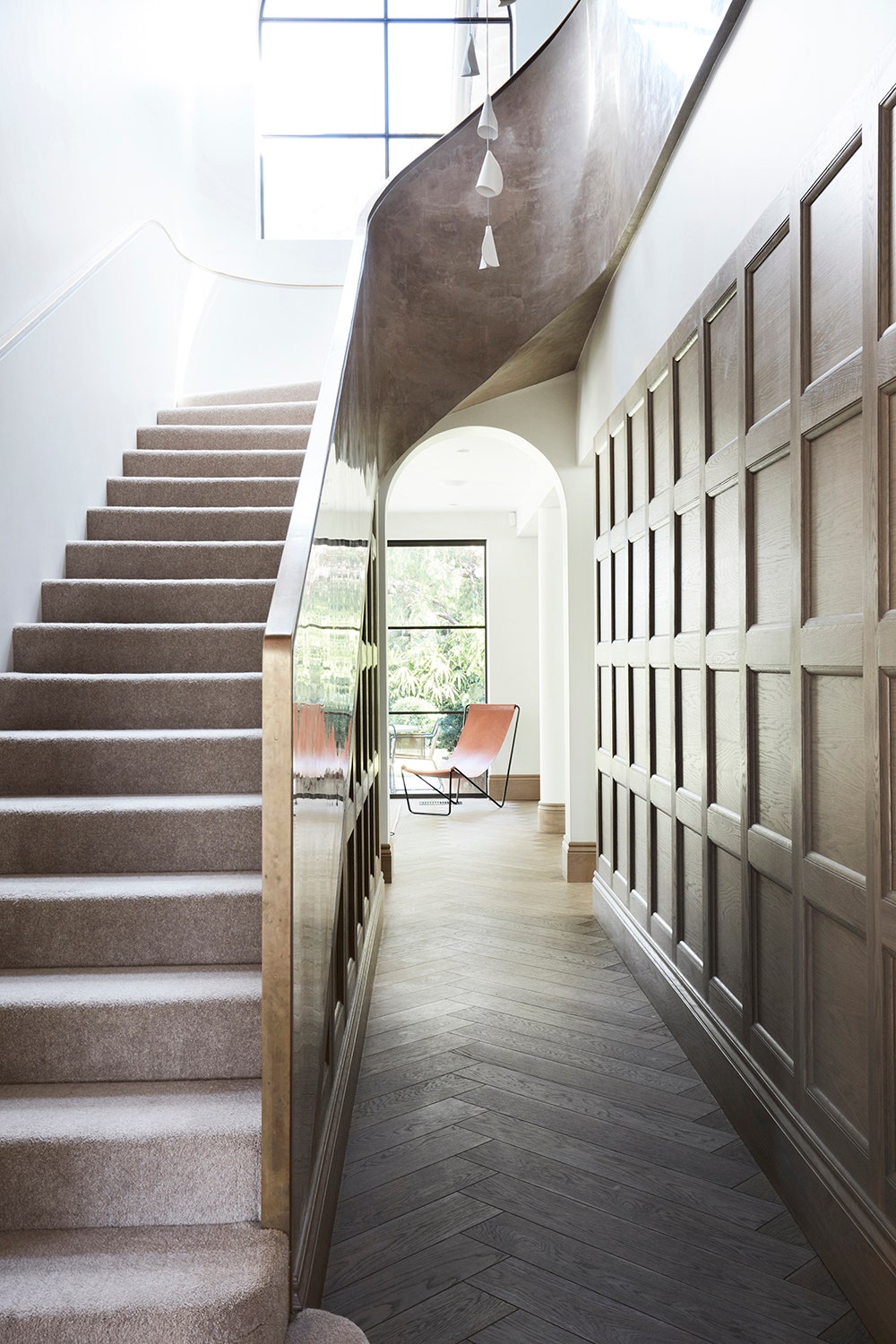 On the ground floor, small timber windows have been replaced by larger, finely framed steel windows that offer uncluttered openings onto a new garden designed by landscape designer Myles Baldwin. In this garden, the majestic pepper tree still stands, casting a soft, dappled light across the walls and grounds of this villa reborn.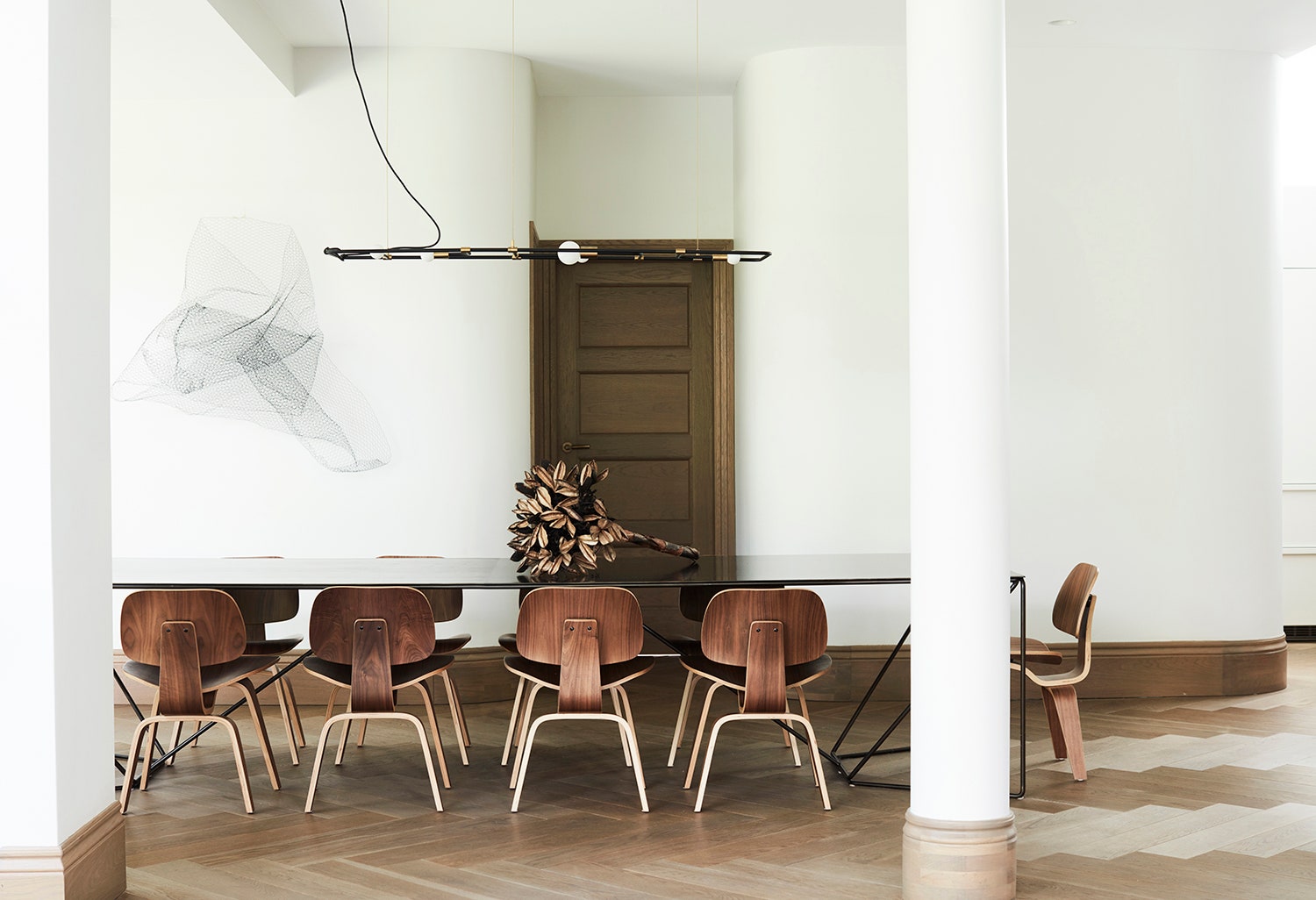 The furniture was selected to lend character to all spaces in the house. Each piece is evocative of northern European and Scandinavian design and was carefully chosen keeping in mind the overall aesthetic of the 1920s villa. The dining table was custom-made to accommodate large dinners. It needed to be large but not overwhelm the space so making it light and fine was important. Moreover, the bedhead in the master bedroom is also a distinctive piece of furniture featuring leather fluting and brass detailing.