Do you sometimes feel it's almost impossible for you to find the perfect vase to match your flowers? At times the flowers are so beautiful, that containing them inside a bulky vase seems counterproductive. Enter Mexico City-based designer Moisés Hernández, who has crafted a sleek collection of metal flower stands known as 'No Vase.' The series is a range of three elegant stands, which can be used to hold a single plant stem. For Hernández, beauty lies in  simplicity. With this one-of-a-kind series, his goal is to put the spotlight back on the beauty of the flowers, and the flowers alone.
---
Innovative Concept
To conceptualise these vases, metal was cut into various shapes to give them a delicate and clean appearance. The 'No Vase' series includes a compact stainless steel circle, a brass hexagon and a copper rectangle stand. Each piece only holds one flower, highlighting its uniqueness.
"What if we enhance a flower by disappearing its vase? In Mexico City, we live in a chaotic and saturated order, where it is normal to be surrounded by many elements, colours and textures. Hence, what if we create a different perception, where an object seems non-existent but fulfils its function, containing different types of flowers and each one creates an organic and unique effect, depending on how it stands, its petals, colour or shape," says designer Hernández.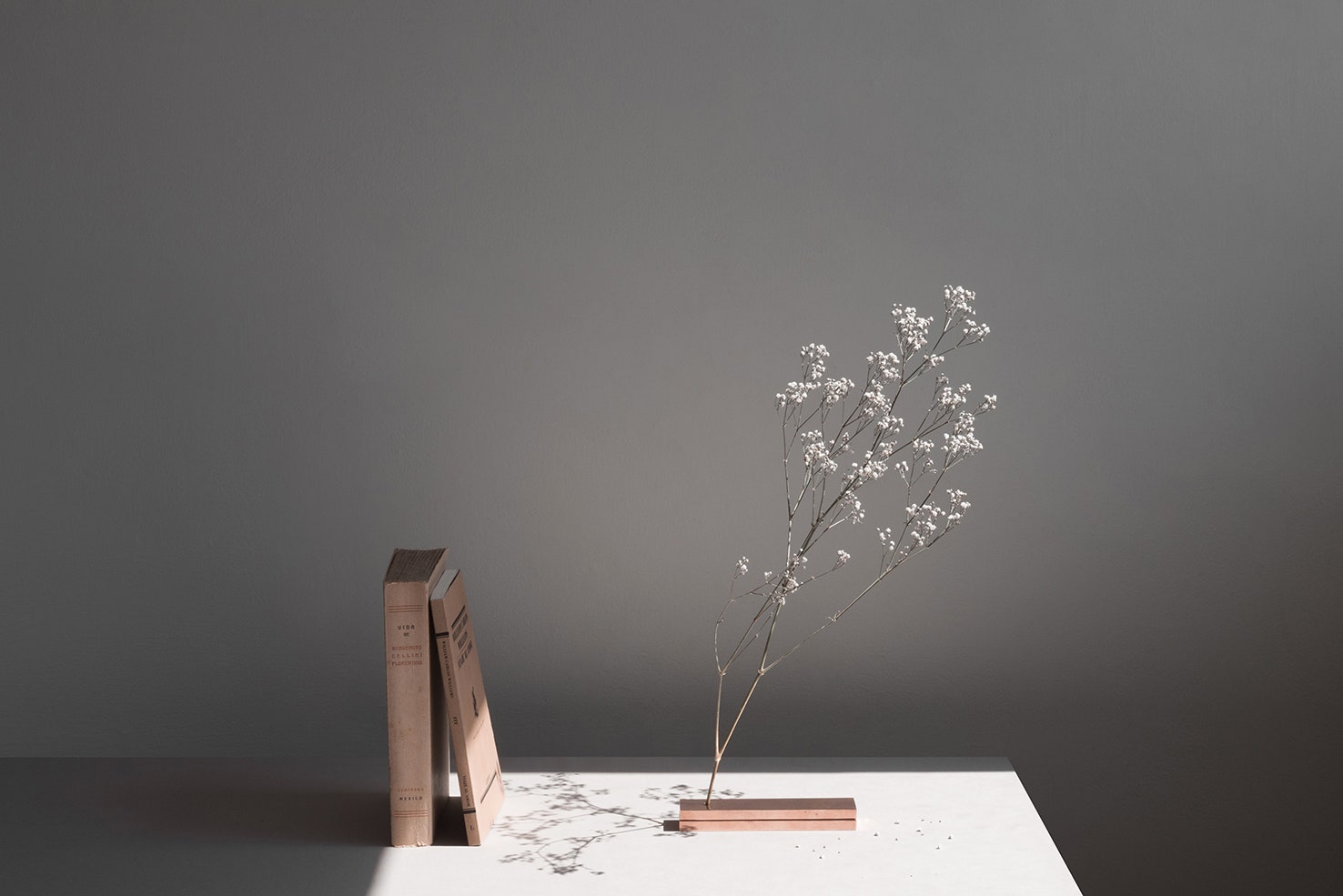 ---
Reminiscent of Nature
Another aspect that makes the series unique is that it enables you to see the entire flower stem with all its nuances instead of just the flower. The slim stands allow flowers to stand up erect, like they do in nature. "This project contrasts the emptiness of an almost non existent element and the beauty of a flower standing perfectly without effort. The nothingness of the vase creates a subtle cantilever effect where the flower is the main visible element that seems to float in the space. This unconventional way to present a flower is inspired by nature, where the flower emerges naturally from the soil," adds Hernández.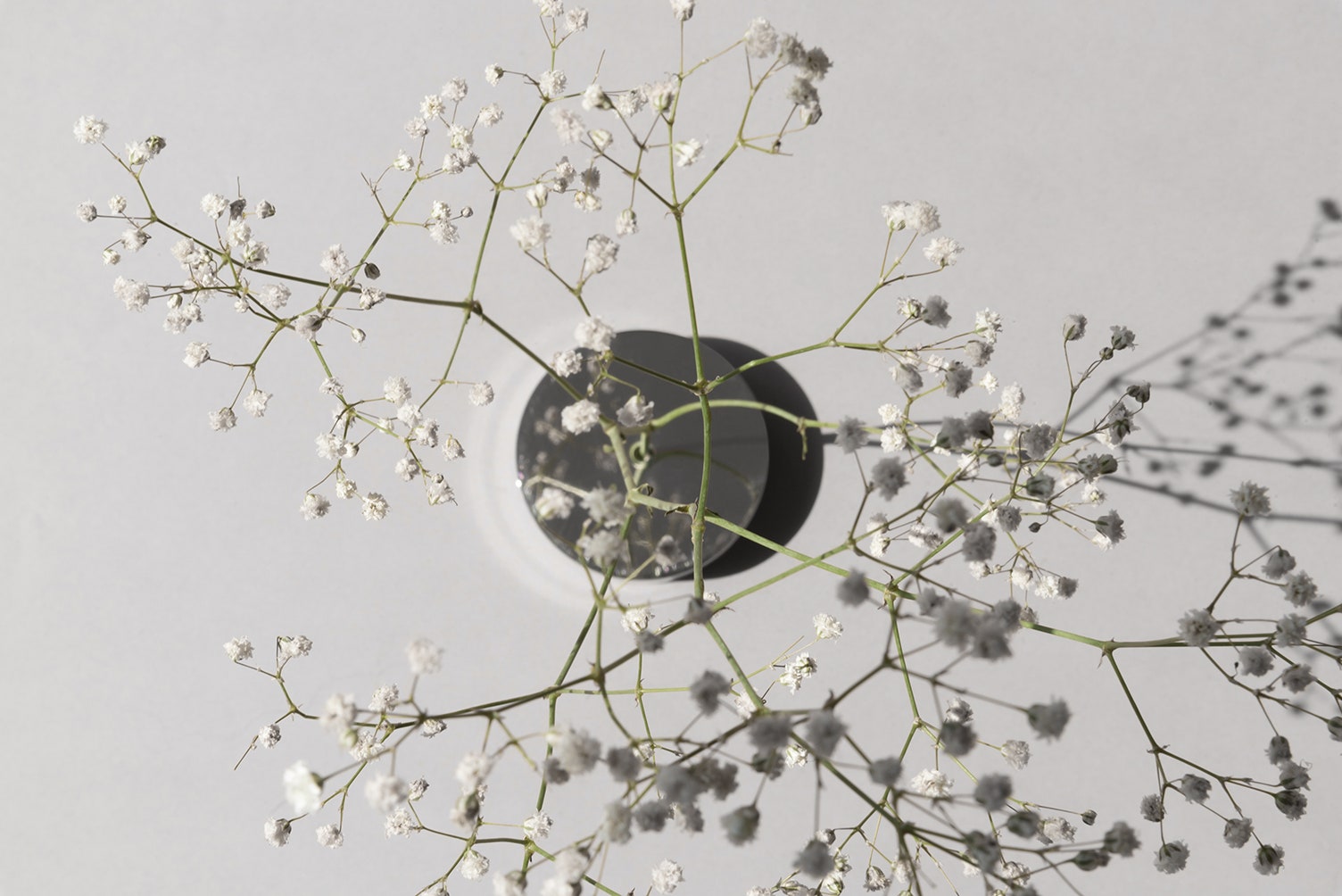 ---
Example of Simplicity
"The series includes three vases produced with different existing bars: a brass hexagonal bar, a copper rectangular bar and a stainless steel round bar. Each vase has two metal pieces that fit perfectly; the lower piece has a small container that is filled with water and the upper one has a top orifice where the pedicel of the flower is inserted," remarks Hernández.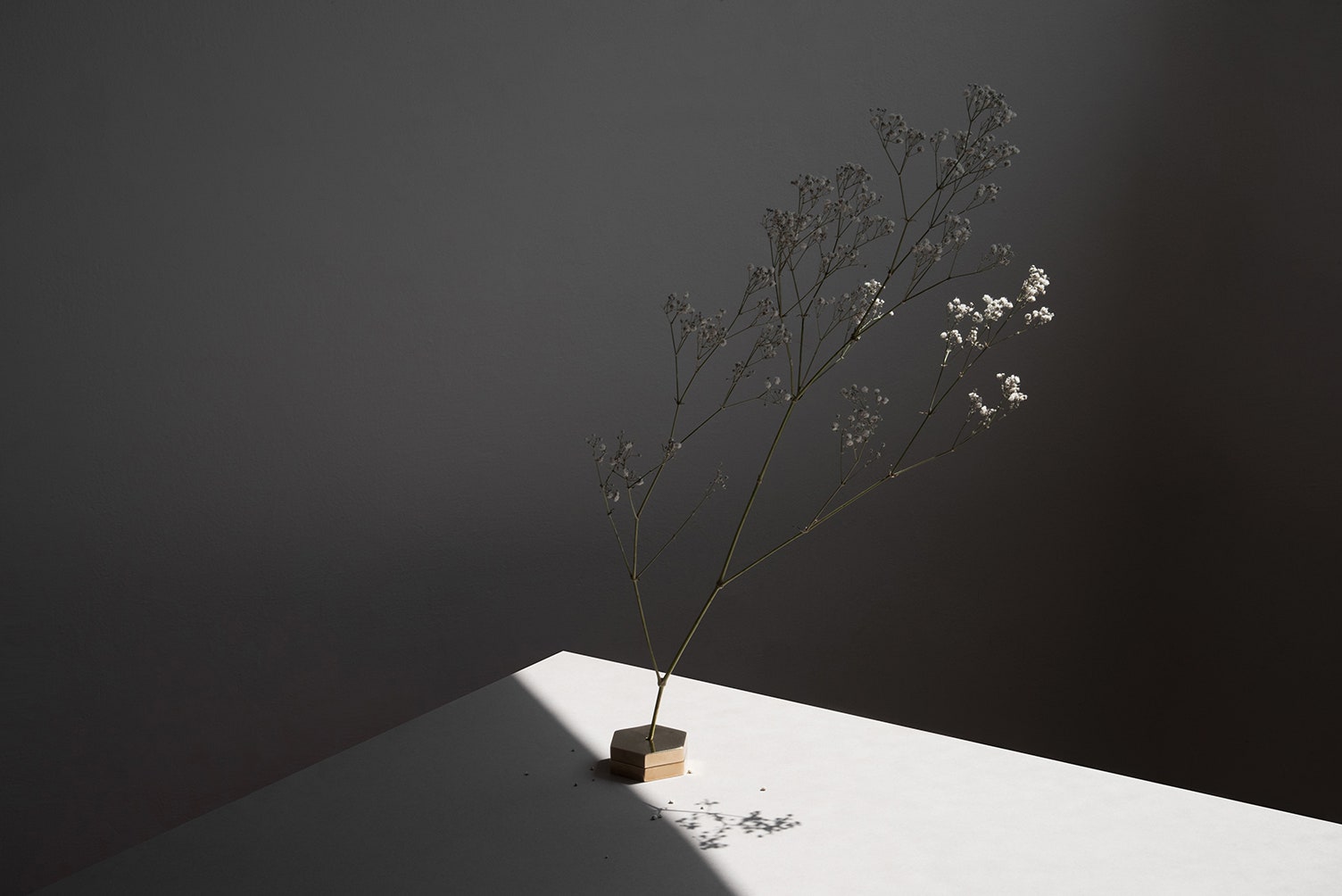 ---
Silhouette Shadows
The 'No Vase' collection showcases a modern minimal design aesthetic. The top metal pieces of the stands are punctured with a small hole through which the flower stem can be inserted. As the entire flower stem is visible when a flower is placed in the stand, under light, the silhouettes of the flowers cast shadows across surfaces.