---
The Amsterdam-based design and architecture studio i29 Architects is well-known for conceptualising projects that are sEvery year, we are overwhelmed with numerous home décor trends on the internet. With so much information online, it's hard to decipher which trends are worth incorporating into our homes. Therefore, Media Milestone spoke to some of India's top interior designers to learn about their home décor recommendations for the new year. From environmentally sustainable and biophilic design to home automation and multifunctional spaces, these are top 10 things interior designers will do and not do in 2023.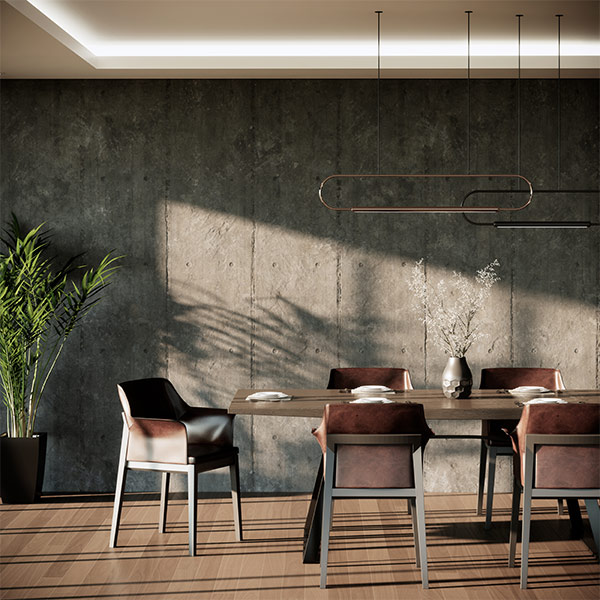 ---
1. Environmentally Sustainable Design
People are becoming conscious of the impact of their homes on the environment. "Post-pandemic, we are focusing more of our efforts to undo the damage we have done to our planet. People are becoming more mindful of choosing environmentally friendly options, and rightly so, as the conversation and importance of sustainable design will begin to take centre stage. Also, people are moving away from the mass manufacturing approach and looking to curate fewer but personalised pieces that have meaning," says Janavi Javeri, Interior Stylist, Founder of Walls and Things.
"Customers are going to choose more environmentally sustainable materials. For instance, you can use vegan leather in various areas of the home—from wall panels to wardrobes and furniture pieces. It adds a lovely texture to the space and is available in a variety of colours and textures," adds Saba Kapoor, Co-founder and Designer of Nivasa.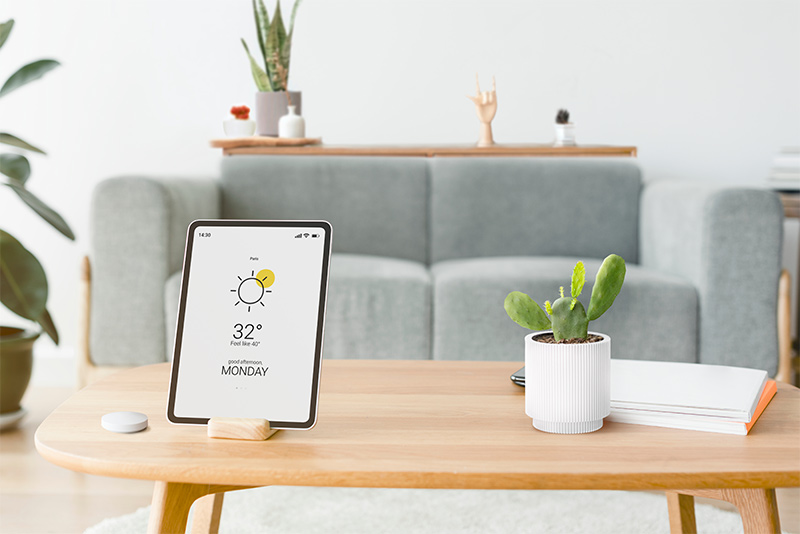 ---
2. Home Automation
Recently, we have seen automation slowly make its way into home interiors, especially in luxury homes. In 2023, automation will spread into more Indian homes. "The biggest trend in 2023 is going to be reliable wireless solutions with added machine learning and artificial intelligence capabilities to ensure smoother communication between devices. Top Indian companies are coming out with their wireless products after years of research, which is going to increase adaptability and education in the market. In 2023, automation is no longer niche, it's for everyone," remarks Ajay Arya, Interior Designer and Founder of A Square Designs.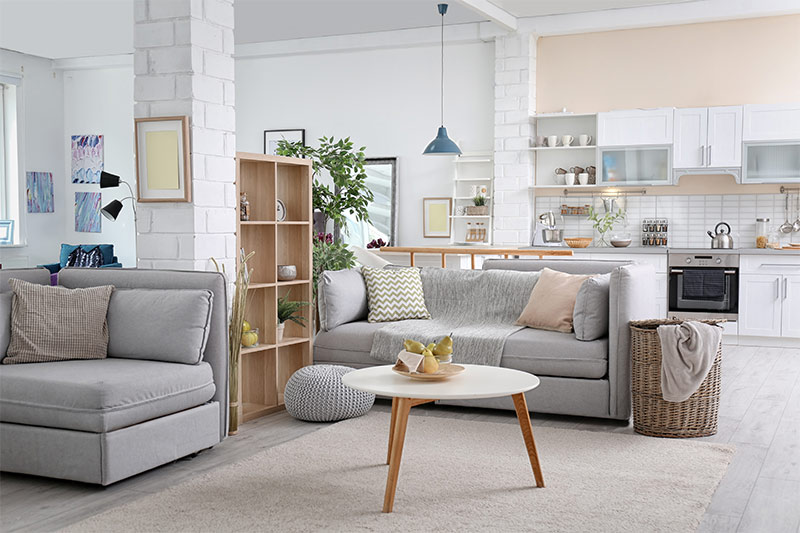 ---
3. Multi-purpose Spaces
The Covid pandemic and the rise of hybrid work have made us realise the significance of multifunctional spaces in our homes. "The new type of home layouts are versatile spaces that are efficient, and can accommodate different activities at the same time for multiple people. An open floor plan with flexible furniture design can create many space allocation options. For instance, a sofa built in mismatched sections can be arranged together during family time or segregated into individual pieces to create various types of seating," states Rashi Bothra and Ruchi Gehani, Founders and Interior Designers at Azure Interiors.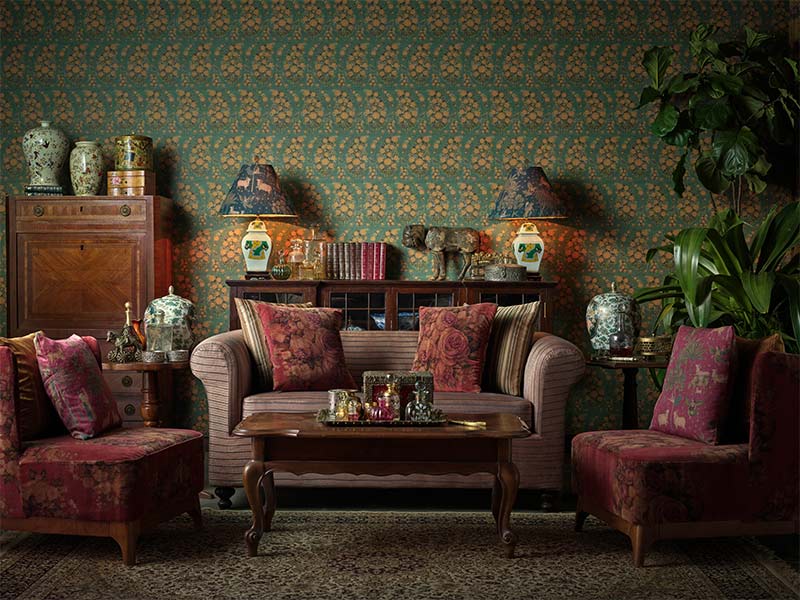 ---
4. Maximalist Design
In 2023, maximalist design will continue to be a leading design aesthetic in homes. "The comfort, warmth and grandness of maximalist design that offered solace to people post the Covid pandemic is going to continue to attract attention this year as well. The degree may vary, but people love surrounding themselves with layers of art, antiques and craft to feel a sense of comfort, luxury and richness. They love the element of glamour and edginess this approach brings to their spaces. Also, there is a renewed interest in art and crafts, especially handmade artisanal objects, so people will continue to decorate their homes with them, but they will look for new designs and sophistication, not the run-of-the-mill stuff. People are also looking for fresh colour tones that add a bit of drama to their spaces," say Sachin and Neha Gupta, Interior Designers and Founders of Beyond Designs.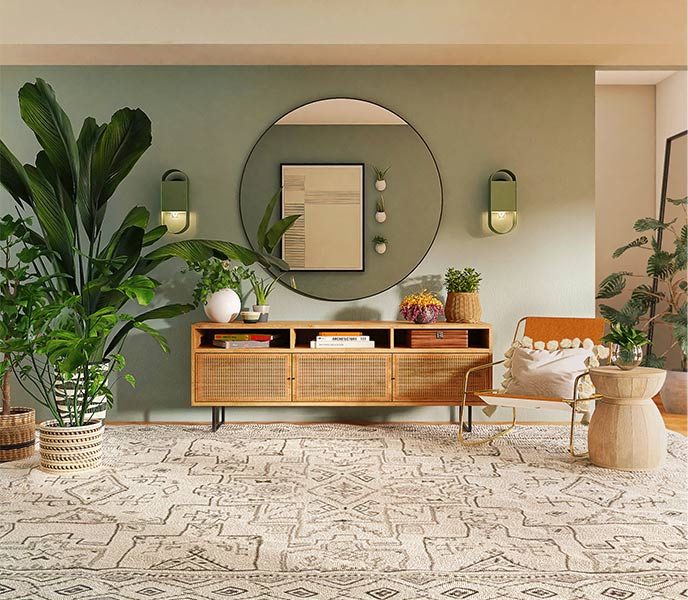 ---
5. Biophilic Elements
Currently, people are looking to design homes that are serene places to be in. Incorporating biophilic elements such as indoor plants is an easy way to create a tranquil home. "Biophilic design was big in 2022 and is all set to go bigger in 2023. Biophilic home design is all about bringing the outdoors inside, and with that, delivering the benefits that come with being close to nature. More architects and designers are seeking to connect people and nature through buildings that use natural resources, recycled materials, indoor greenery, ample ventilation, and natural light. There is a growing realisation of the importance of open spaces, which allow for better ventilation. This takes us back to our roots where people used to be one with the natural elements," mentions Rishabh Kapoor, Interior Designer and Founder of Design Deconstruct.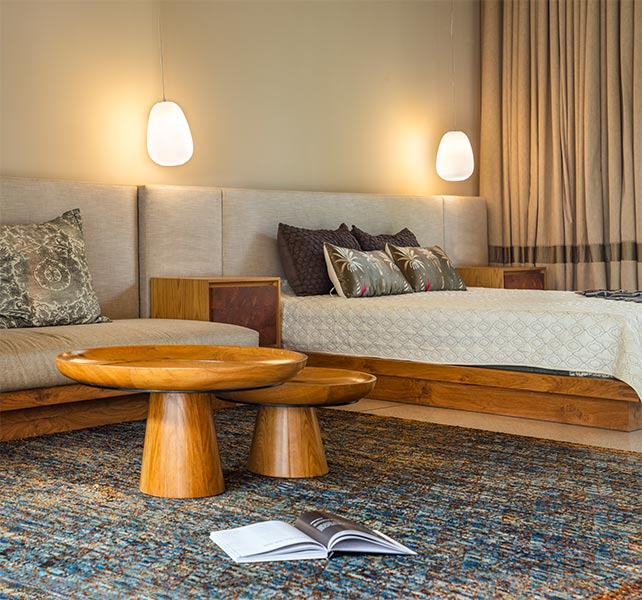 ---
6. Organic Shapes
"The décor trends in 2023 are likely to be dictated by rounded, curvilinear, and organic shapes for the type of furniture that is comfortable yet stylish. This trend will be in contrast to the boxy straight-line sofas. Subway tiles for bathrooms in bright and pastel colour palettes are also going to be a rage. Quirky single-seaters, floor lamps, and amoeba-shaped rugs are going to be a big hit in home décor for 2023," states Ritu Goregaoker, Design Director of GA Design.
"The one big trend that I foresee for interiors in 2023 is moving away from the normal, straight-line furniture pieces to curvy, irregularly shaped pieces. This would mean seeing more curved back sofas, arched doorways, hexagonal tables, round cushions, and unique accessories. Living artfully will be the design motto for 2023!" adds Adetee Sawhaney, Founder and Creative Head of Altus Luxury Living.
---
"The décor trends in 2023 are likely to be dictated by rounded, curvilinear, and organic shapes for the type of furniture
7. Gold Accents
Gold accents for the home have been going strong for some years, and it shows no sign of fading away in 2023. Only the intensity of gold may vary from dull to high polish or antique. "Gold finishes are a sure-fire way to add sophistication and lux appeal to any space. Traditionally, gold has always been a part of opulent interiors, such as palaces and mansions of the aristocrats. What's best, today, it is easier to introduce gold accents into your interiors than ever before. Choose custom furniture pieces with gold accents or décor accessories finished in gold. You could also opt for golden frames for your artworks and photographs. Additionally, gold-rimmed dinnerware adds a touch of regality to your table," concludes Meenu Agarwal, Interior Designer and Founder of MADS Creations.
.
---