Wall paneling originally served a practical rather than decorative purpose: in the days before insulation was used in buildings, applying an extra layer of timber would help to warm up rooms with cold stone walls, and would also cover up damp patches. In the twenty-first century, however, wood paneling has been brought up to speed with the rest of interior design and is pretty trendy when done right!
At its core, wood paneling is any wall or wall covering that is composed of thin pieces of wood that are arranged in a decorative fashion. These wood panels can be painted, left bare, or stained to match the design of the room. Popular styles of wood paneling in 2020-2021 are shiplap, board, and batten, and reclaimed wood paneling.
'Of course, we typically find traditional style darker wood wall paneling in older historic buildings that is complementary to and simply 'of its time', which may be viewed by some as outdated but should be celebrated, maintained and remain largely in the original form it was created.
And then we see more These modern paneling forms allow us the versatility to design and install innovative feature wall installations that enhance contemporary environments, help us define and zone areas, and allow us to bring the outdoors in, naturally.' So, we had picked up the right trends of wooden paneling just to set the mood for your home abode.
1.BOARD AND BATTEN BEDROOM WALL PANELS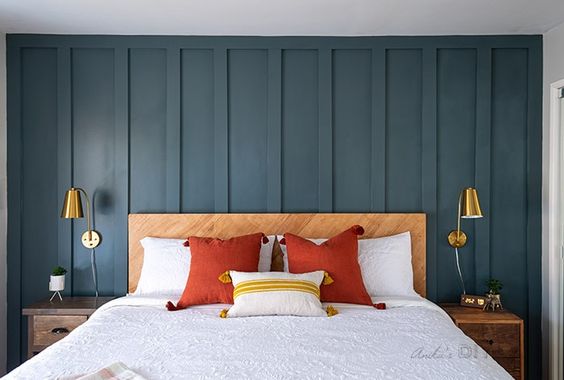 This style is for the ones who are not a fan of intricate dark wood paneling, then the right option to go for is for subtle design of dado rail height like board and batten paneling, that can be painted in a softer more colourful shade to add warmth and interest.
---
2.DADO RAIL HEIGHT WOODEN WALL PANELS
If one wants a wooden, traditional look that isn't overpowering then half wall paneling ideas are a great move paired up with wood with contemporary decorative additions in the rest of your space for a balanced finish.
---
3.NAUTICAL SHIPLAP WALL PANELLING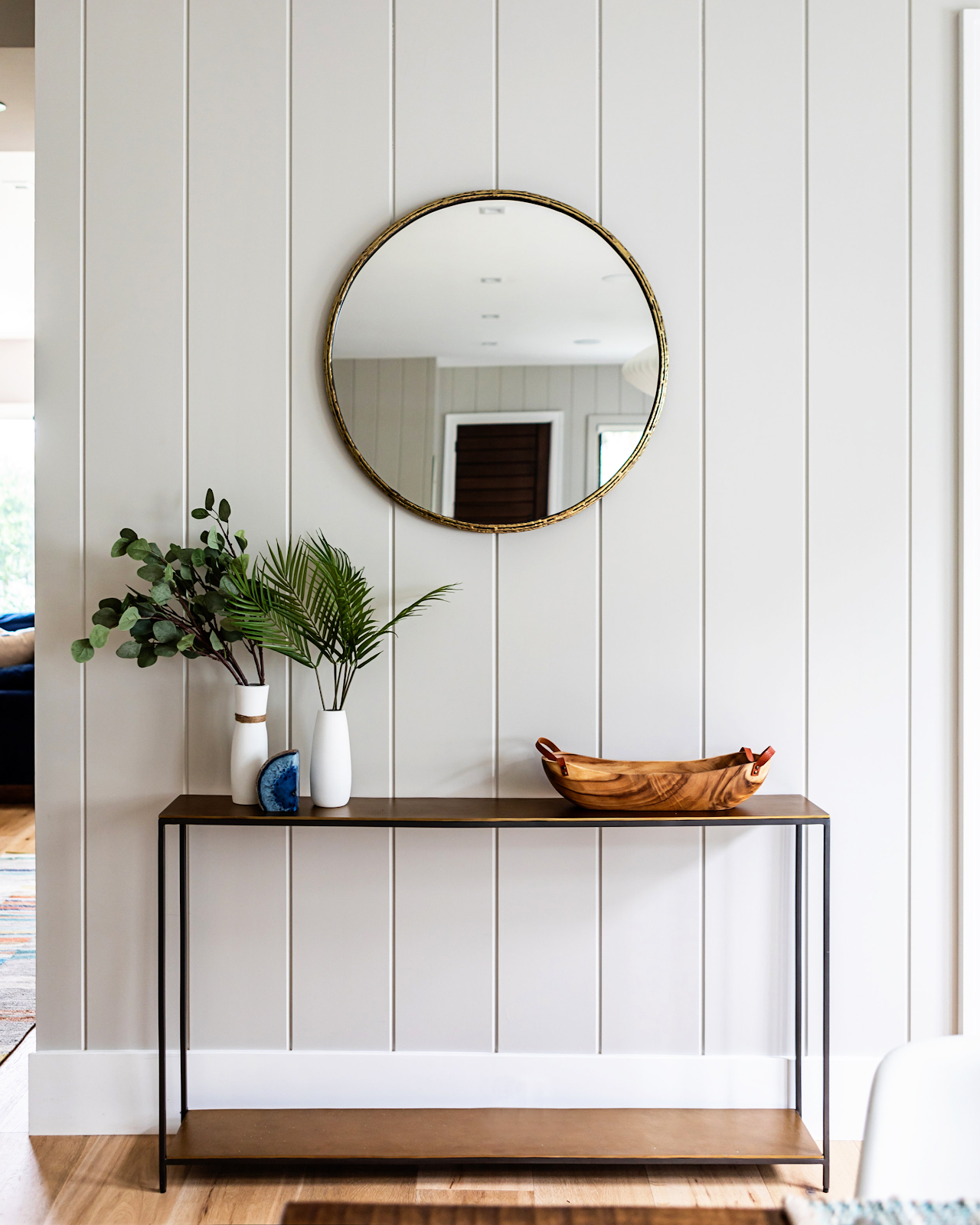 Shiplap wall paneling is a great way to add a modern stamp to a space, a pretty budget-friendly DIY if one looks for an affordable and quirky design for the house space.
---
4.BRIGHTLY PAINTED SHAKER WALL PANELS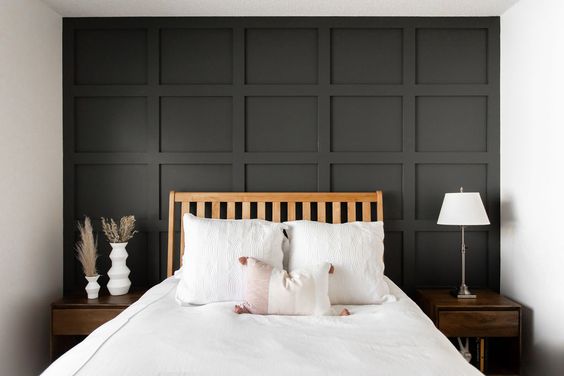 Modern wall paneling is all about bright colours and with little add on with a Shaker wall paneling in the bedroom, is worth aesthetics, money and feel.
---
5.PAINTED TONGUE AND GROOVE WALL PANELS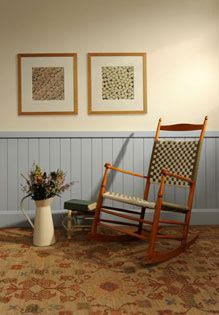 For cohesion in a bedroom or living room space, painting half wall panels with a tint of pastel colours, definitely adds mystique to the soft furnishings around the room.
---
6.LAYER WALL PANELLING WITH FRAMES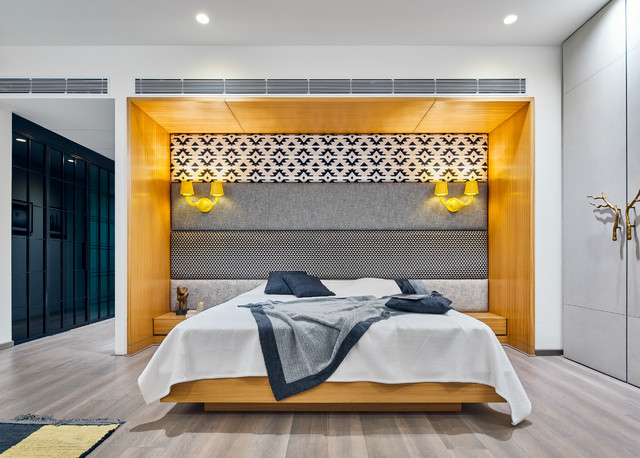 Wall paneling makes the perfect backdrop for gallery wall ideas also with tints of cream and white, complementing with an artwork for display placed right in the space for a modern look.
---
7.WOOD WITH WALLPAPERERED WALL PANELLING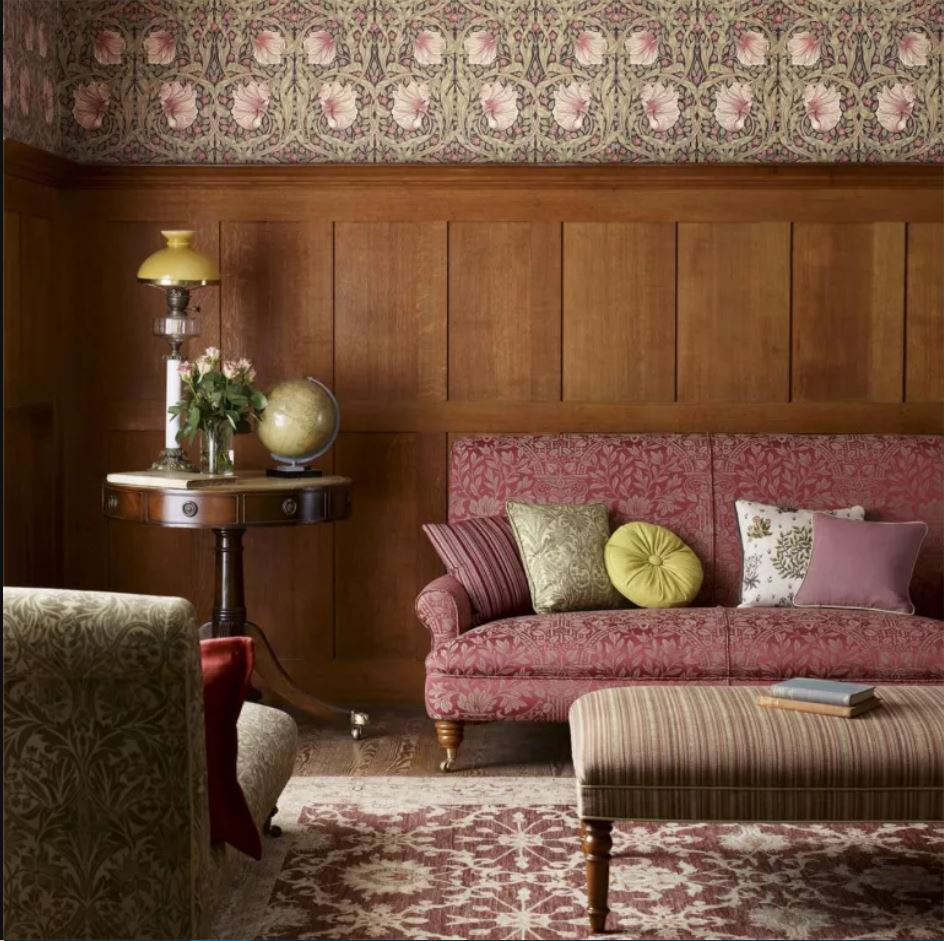 The best wallpaper ideas often ride solo but with a floral pattern teamed up with classic wall panels can actually complete the look and add a little more zest to traditional rooms that need it most.
---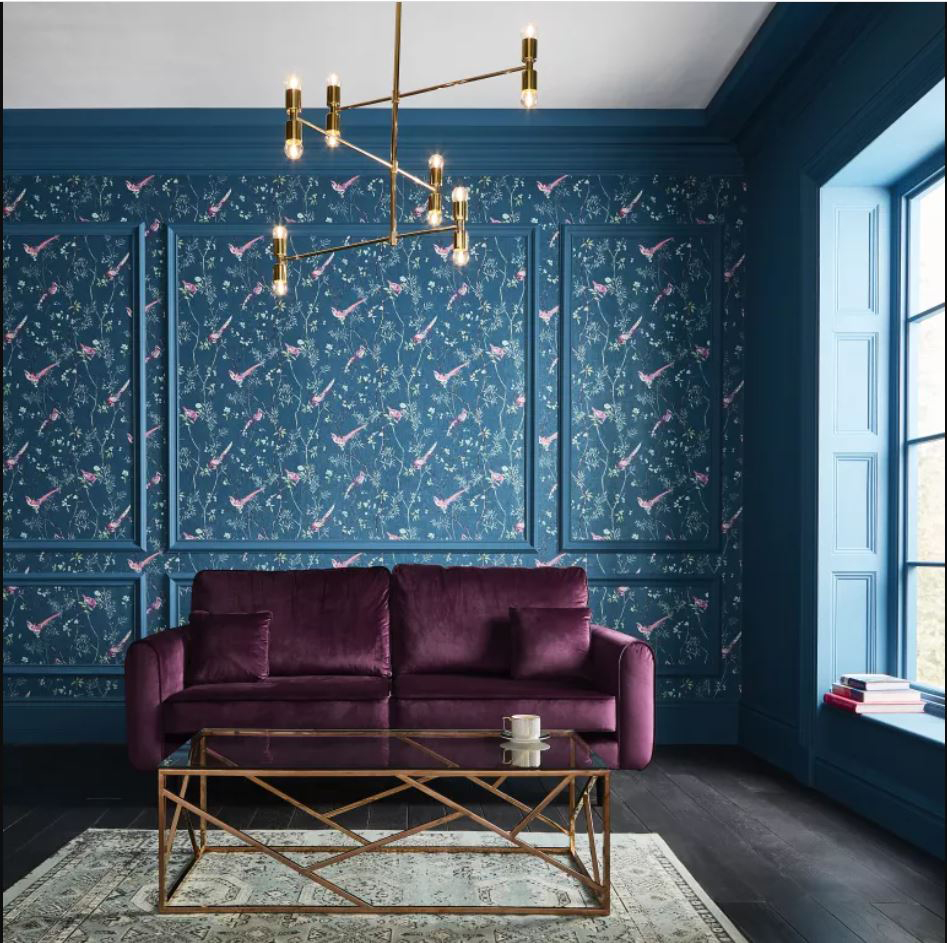 There are other aspects of styling for wood paneling such as use of colors and paints, the size of the individual panel frames and few aesthetic considerations also play a pivotal role in the look of the room. Larger areas look good with bigger frame sizes, while small, awkward spaces tend to suit reeded paneling.
BIBLIOGRAPHY:
https://www.realhomes.com/design/wall-panelling-design
https://mymove.com/home-inspiration/decoration-design-ideas/modern-ways-use-wood-paneling/
https://www.9wood.com/blog/design-guide-for-common-types-of-wood-paneling/
https://homescopes.com/interior/types-of-wood-paneling/