---
Well-known global spirits company William Grant & Sons India has collaborated with Indian design studio Three Sixty to launch House of Glenfiddich – a series of sumptuous leather furniture and home and travel accessories. The luxurious series is an extension of William Grant & Son's iconic brand Glenfiddich, the world's leading single malt whisky brand. House of Glenfiddich's opulent furnishings and lifestyle accessories are deeply rooted in William Grant & Sons' philosophy of offering only the finest products. The striking pieces are visually arresting and practical at the same time. Moreover, the products are crafted using good-quality materials, and celebrate unique hand workmanship.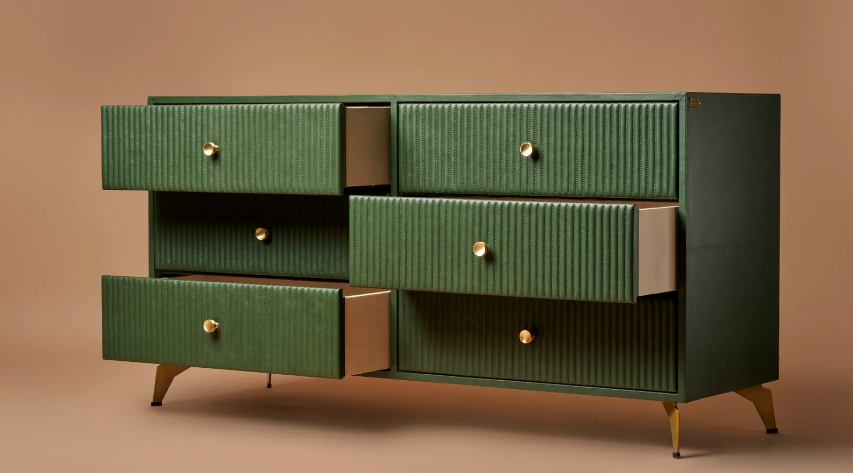 ---
Founded in 1887 in the United Kingdom by William Grant, William Grant & Sons is an independent, family-owned distiller. Currently, this renowned premium spirits company sells some of the world's best brands of Scotch whisky, including the world's most awarded single malt, Glenfiddich and The Balvenie, a range of handcrafted single malts, and the world's third largest blended Scotch, Grant's, as well as other iconic spirits brands such as Hendrick's Gin, Monkey Shoulder, Sailor Jerry, Tullamore D.E.W. Irish Whiskey and Drambuie. Moreover, Three Sixty is an Indian lifestyle brand and design studio crafting bespoke handcrafted leather products, including furniture, mobile bars, home accents, and organisers. William Grant & Sons India and design studio Three Sixty have partnered to craft a series of arresting products that reflect the ethos of both brands.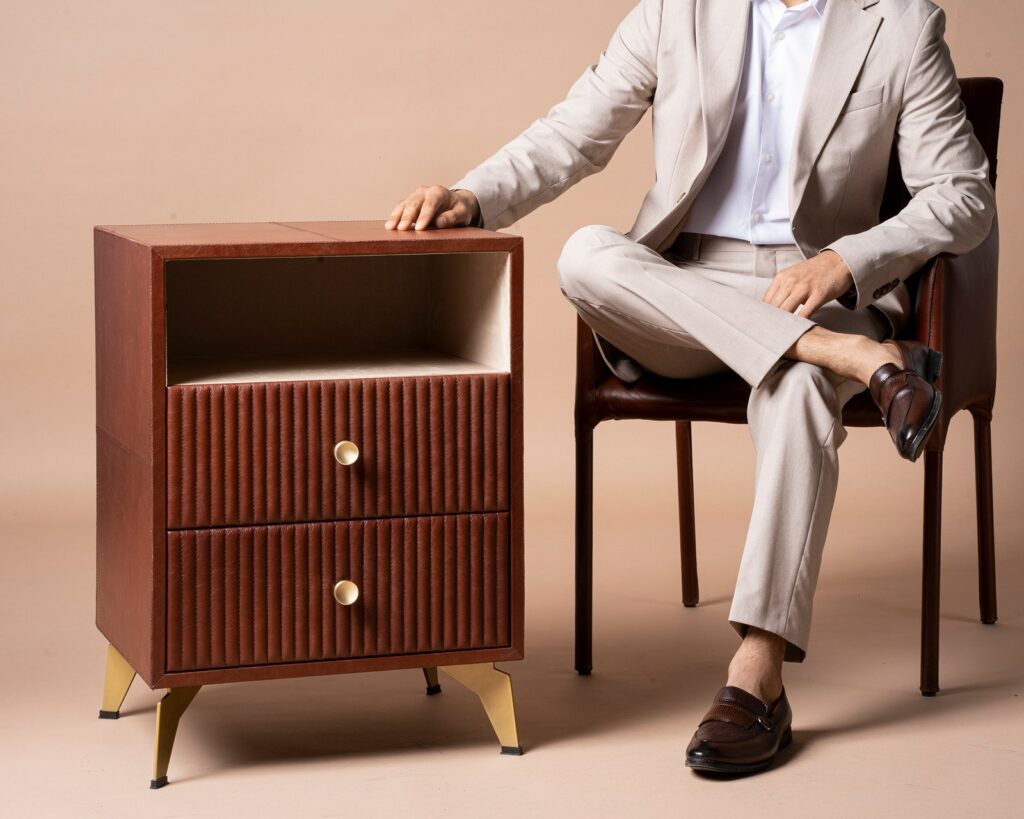 ---
The House of Glenfiddich's goal is to offer people pieces that reimagine what contemporary luxury pieces look and feel like. The collection merges one-of-a-kind artistry with distinctive design to evoke timelessness. The collection showcases both William Grant & Sons' and Three Sixty's passion for luxury. The range is a unique mix of the classical and contemporary, whimsical and serious, and functional and dramatic. The ​​House of Glenfiddich's products feature quiet luxury and are highly visual, sleek and practical at the same time.
---
Signature pieces from the House of Glenfiddich's bespoke collection include the Linear Bar Shelf, ​​Debonair Croco Bar Trolley, Eva Portable Bar, Portable Bar in Cane and Leather, Linear Console, Portfolio Bag, Linear Bar Counter, Sojourner Duffle Bag, Olive Bar Stool, Linear Chest of Drawers, Elysian Wash Bag, Debonair Bar Tray and Cocktail Set, Elysian Duffle Bag with Trolley, Linear Bench, Sojourner Sling Bag and the Cane and Leather Trunk. With quilted leather panels, brass fittings, brushed gold hardware, antique gold-finished legs, and suede lining, the furniture pieces exude sophistication. Additionally, made with good quality materials, including the finest leather, the home and travel accessories are chic.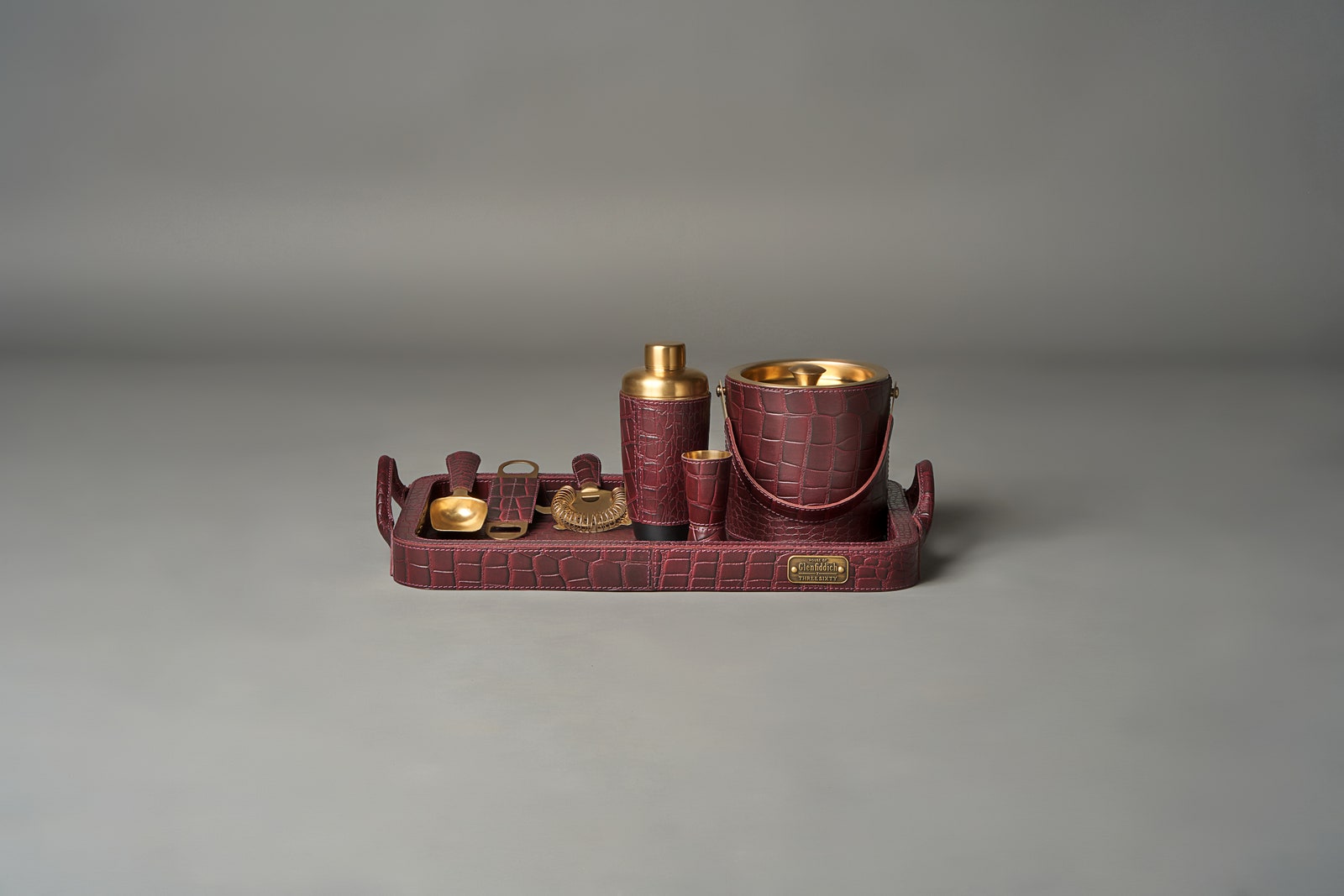 ---
Talking on the launch of House of Glenfiddich, Sachin Mehta, country director of William Grant & Sons, India, said, "Today represents an important milestone for our company and the future of luxury living. We are proud to set a new benchmark for bespoke luxury collections, personal storytelling, and product creations. House of Glenfiddich is delighted to collaborate with Three Sixty to bring a unique proposition of lifestyle products and luxury living and travel." Vikash Gupta, founder, and CEO of Three Sixty, added, "With this creative and artistic collaboration, our mission is to offer customers an empowering luxury experience that captures the essence of life's finest moments. We aim to redefine 'the art of the possible' at the intersection of luxury and design."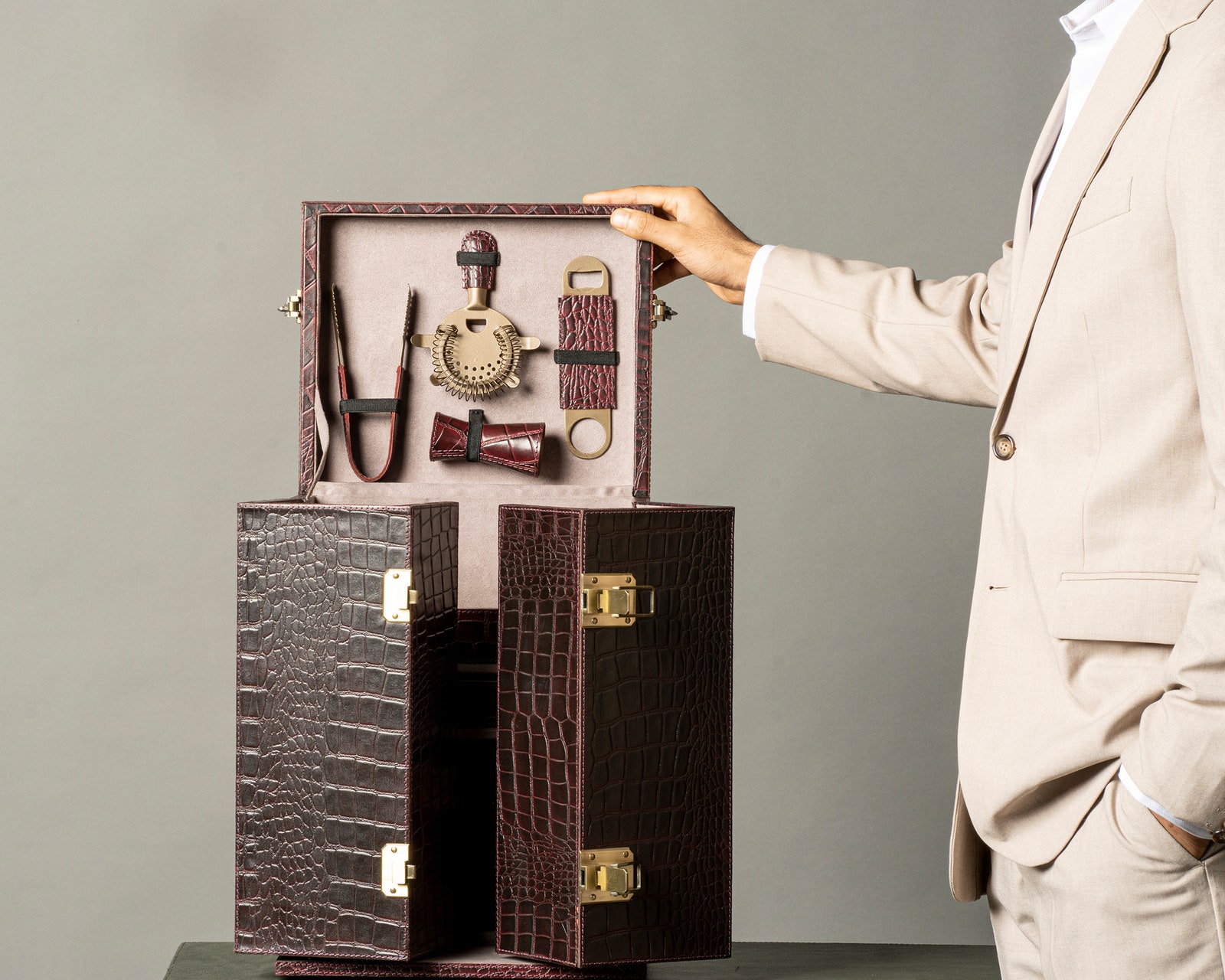 ---
​​The House of Glenfiddich's pieces are available to buy at an online store, as well as Three Sixty's retail locations, including their flagship outlet in Sultanpur, New Delhi, as well as in additional stores in Kirti Nagar in New Delhi, Bhiwandi in Maharashtra and at the Three Sixty outpost at the Indore airport.
---