Architectural trends evolve every year and the last two years have brought some radical changes in our home atmospheres with the latest onset of breathable outdoor spaces. Outdoor spaces have always seen and perceived as a luxury, but with the Covid times, it now has become a necessity and prerequisite of every home space.  The working and living lifestyle of people nowadays is a part of a "cubical civilization", which depict the extreme imbalance in today's architecture and tells us the need of the hour for a healthy mind and lifestyle. In all, the pandemic made it clear to us that we all need comfortable outdoor living spaces not just to cook outdoors, relax outdoors, gather with friends and family outdoors, exercise outdoors but also to work outdoors. And, we want that outdoor space to be an integral part of the house.
Earlier, people have been working for 12-14 hours a day in a dingy artificial cubicle with no connection to the outside world, which increased claustrophobia, anxiety, and depression and many other diseases in them. And now, with people moving closer to their personal living spaces, the need for outdoor breathable spaces comes like a boon to many working population.
The trends that have evolved in 2021 followed by major architectural shift in various aspects are discussed below in brief: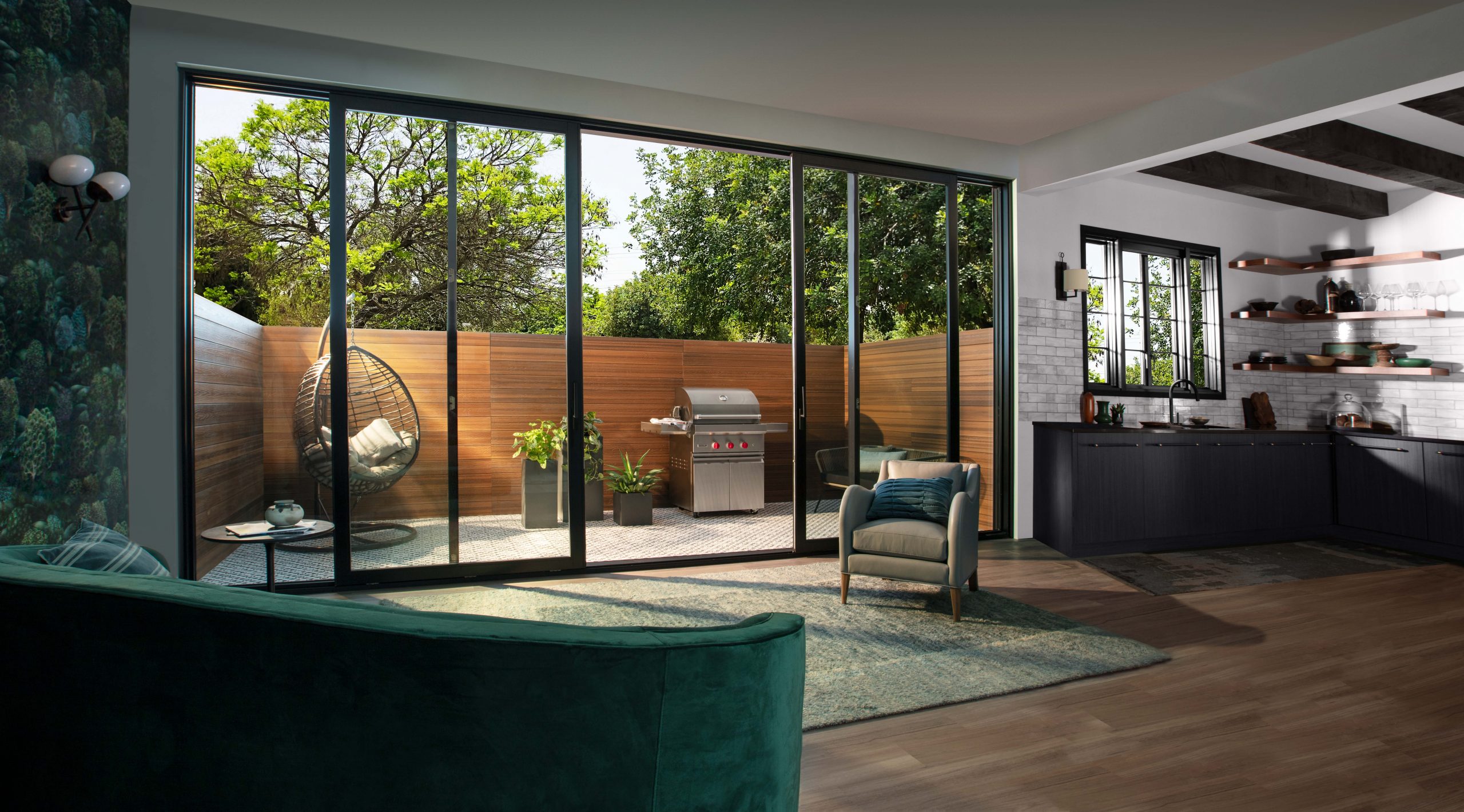 1. Maintaining the flexibility of indoor-outdoor living spaces, and folding and sliding doors and windows: These have come as the most popular technique for connecting indoor and outdoor spaces, specially for residents living in apartments and flats. According to surveys, 48% feel that using glass walls create a perfect blend of indoor and outdoor. This added open space continues the relaxing vibes in a way a wall or standard door would not and the openness also creates a sense of bigger space for those with limited outdoor areas. It allows homeowners to move seamlessly from the indoor living room to the outdoor living room. This means more flexibility in spending time, entertain, or simply gather with family. It also makes it easier to move between spaces depending on the sudden urge to sit outside.
2. Outdoor Kitchen: Outdoor kitchens were already very popular amongst few households, but with a renewed interest in cooking and outdoor spaces during the pandemic, they have gained a lot more popularity. Space, renovation budget, and climate will influence the design of an outdoor kitchen.
---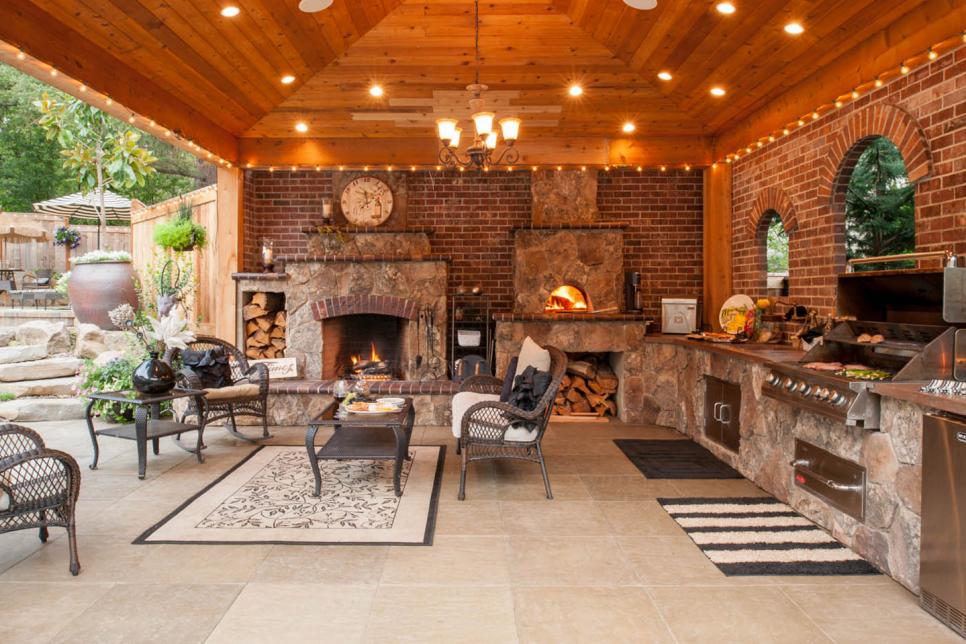 3. Balcony Gardens: Growing our own food is a hobby that many people have discovered during the lockdown and our house should have space for our hobbies! Fun and stylish planters are a great way to add depth and personality to your outdoor space with the wide variety of looks and sizes to choose from the decorative planters which can go to the style of the house.
---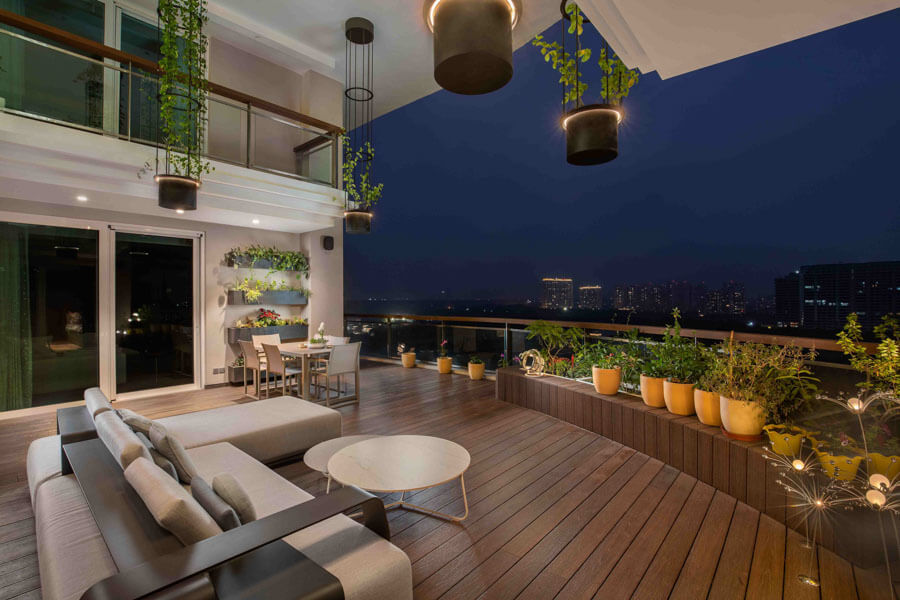 4. Taking living room outside: Well, living room is usually designed inside the house space, but how about a living room with furniture outside. The similar way we can design our sit out space outdoors with area rugs, comfortable furniture, beautiful lighting, cozy blankets, and enough flat surfaces to place food and drink, to make it a lounge-worthy outdoor space.
---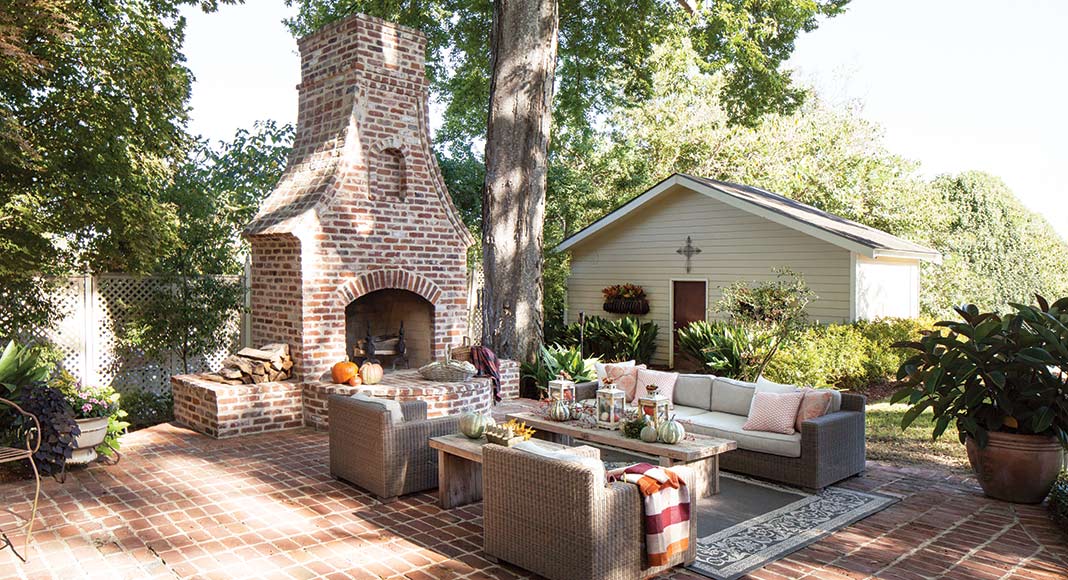 5. Terrace gardens in large open spaces: For residents, who can let out a huge part of their terrace as outdoor living space, they can turn out empty terraces into cozy sit-out places for family and friends. After all, A terrace garden is not just about placing a few potted plants, garden accessories and a water feature. The idea is to also create a tranquil haven that is a great place to unwind in.
---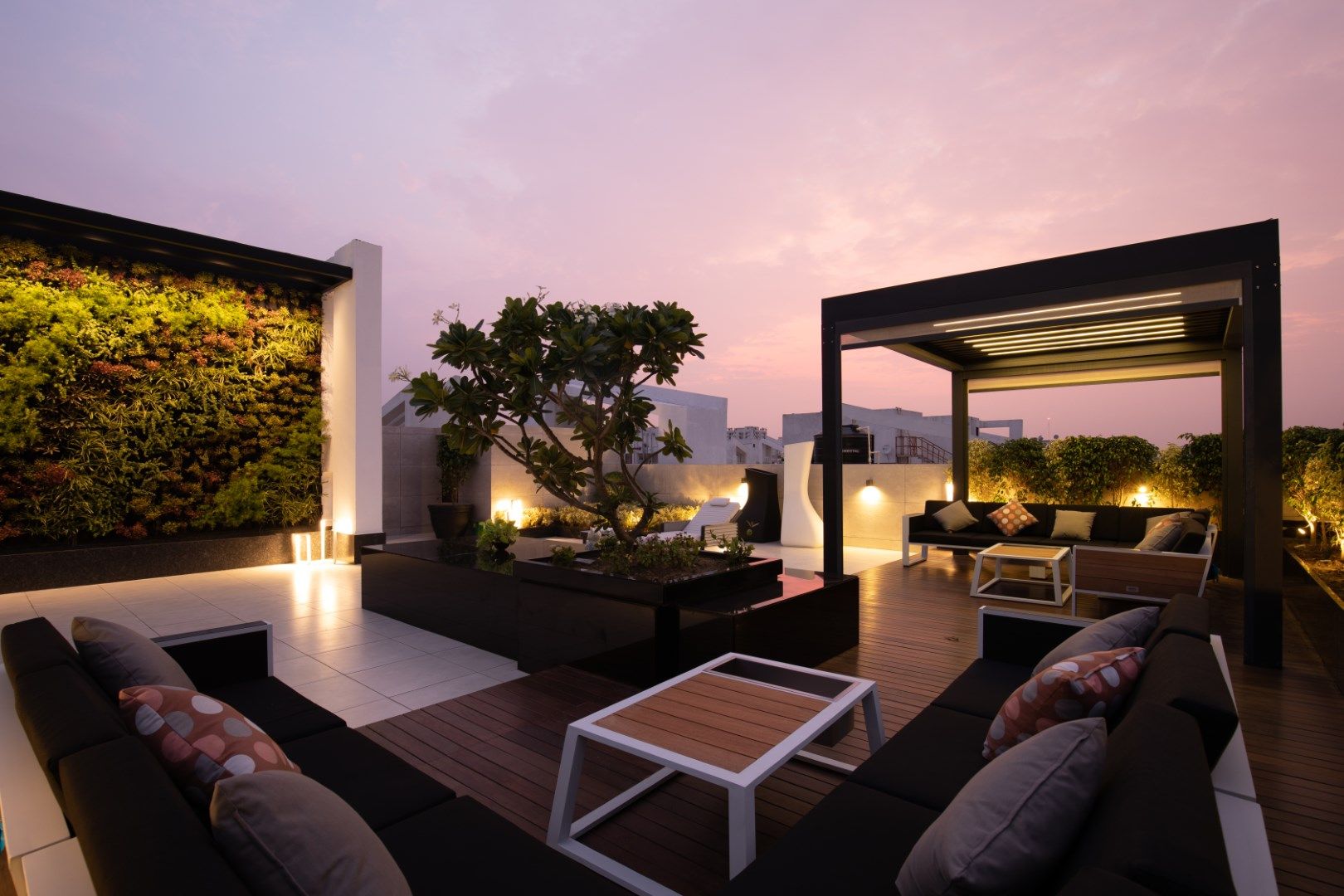 6. Cozy Balcony Designs: For those residing in metropolitan cities, having a well-designed balcony amidst the concrete jungle could mean literal paradise. There's nothing more fulfilling than having a balcony in your apartment, especially during the evening times where you can sit in late evenings after a day's work to chill with your family over a cup of coffee.
---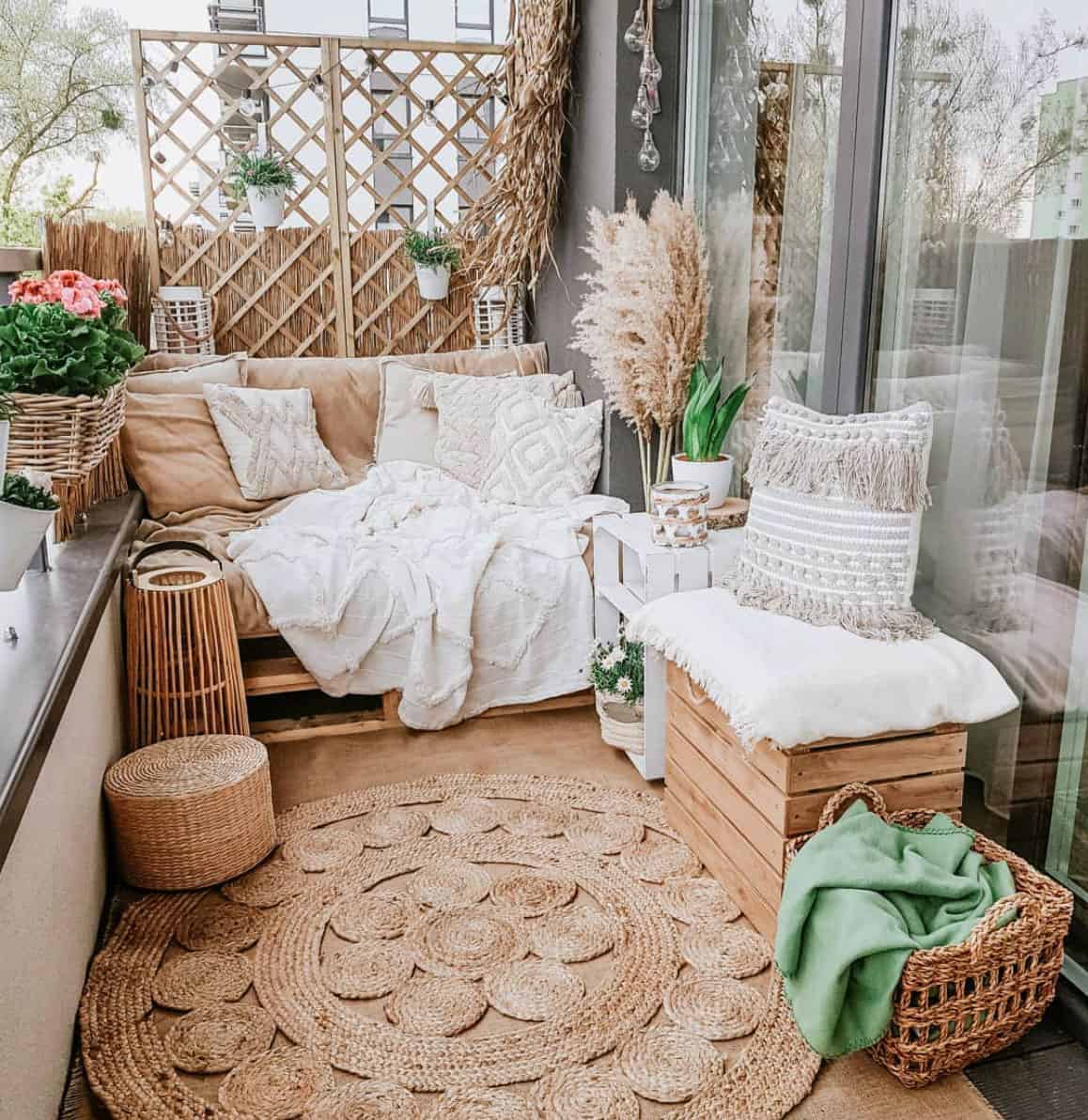 Trends surely change with times, but never go off. And, lockdown and the unprecedented pandemic times have surely taught us make way for a perfect balance between outdoor and indoor spaces.